The New York Fried Chicken restaurant from The Wire
Filming Location in Baltimore, Maryland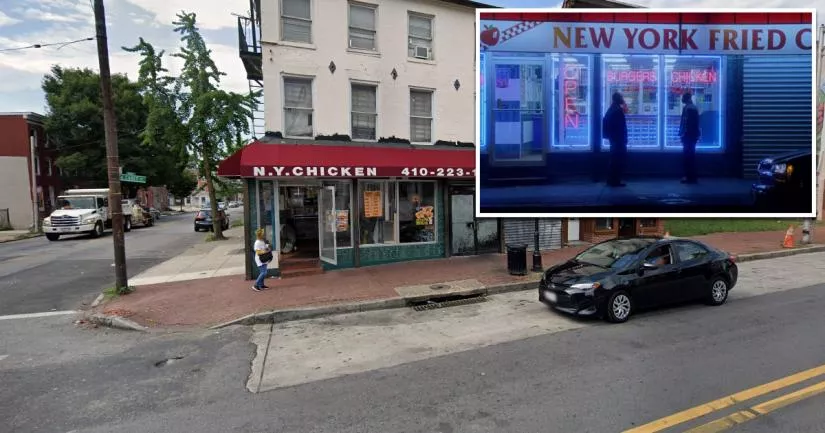 This is the New York Fried Chicken restaurant that was featured in the first episode of The Wire.
It is situated at 1301 West Baltimore Street in Baltimore, Maryland.
In the series premiere, Wee-Bey Brice is giving D'Angelo "Dee" Barksdale a ride to the gang's headquarters at Orlando's club.
As they are driving east on West Baltimore Street, Dee attempts to talk about sensitive "business" information. However, Wee-Bey remains silent.
When they reach New York Fried Chicken, Wee-Bey abruptly pulls the vehicle over and says, "Let's walk."
While they are standing outside the restaurant, he reminds Dee that they're not supposed to talk shop in the car.
Where is the restaurant?
Below, you will find the address and the GPS coordinates for this location.
Address
1301 W Baltimore Street, Baltimore, Maryland, MD 21223, USA
Map
To view directions on how to get there, you can use the Google Maps shortcut below:
GPS coordinates
The latitude and longitude coordinates for the store are:
39.288440, -76.638279
Closest Locations
Other locations that are relatively close to this address: Roughly one mile away.
Filming Location in Baltimore, Maryland