The location where William Gant was killed in The Wire
Filming Location in Baltimore, Maryland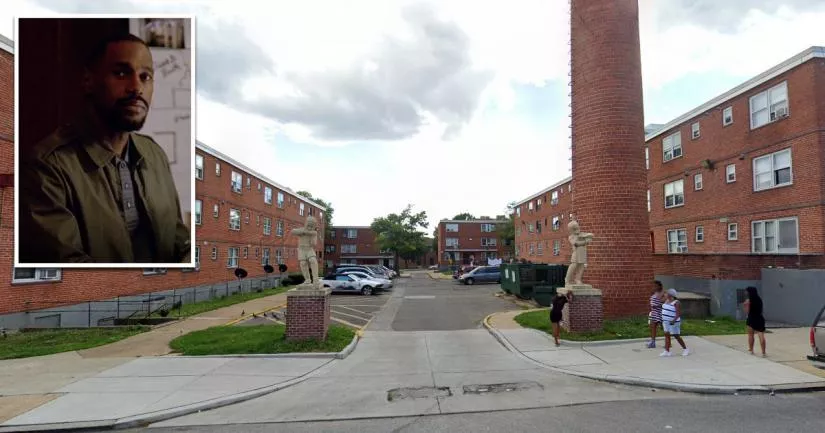 This is the location where William Gant was killed in The Wire.
It is situated between Oxford Court and Cummings Court on McCulloh Street in Baltimore, Maryland.
Gant was a state witness in the murder trial of D'Angelo "Dee" Barksdale.
Although Dee is eventually acquitted of the crime, the Barksdale organization decides that it needs to make an example out of Gant.
Not long after, an enforcer named Marquis "Bird" Hilton shoots him in the back of the head while he is going to work.
Notably, this filming location is right across the road from the Pit.
Where was he shot?
Below, you will find the address and the GPS coordinates for this location.
Address
McCulloh Street, Baltimore, Maryland, MD 21201, USA
Map
To view directions on how to get there, you can use the Google Maps shortcut below:
GPS coordinates
The latitude and longitude coordinates for the street are:
39.300387, -76.625566
Closest Locations
Other locations that are relatively close to this address: Roughly one mile away.
Filming Location in Baltimore, Maryland