Steven Sueppel's house
Crime Scene Location in Iowa City, Iowa, United States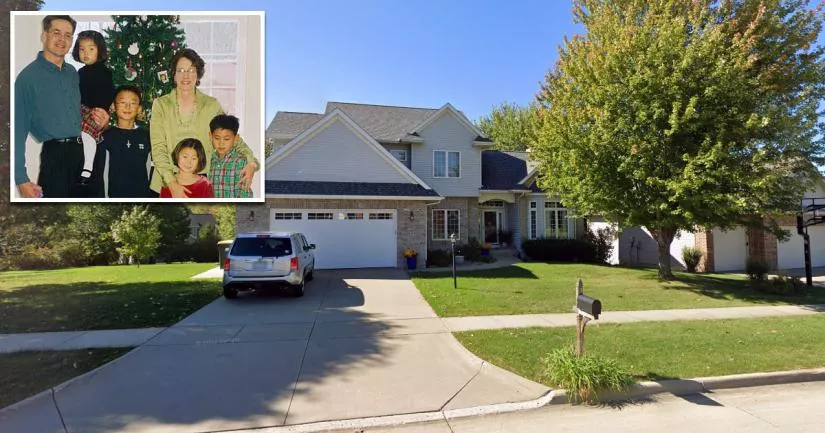 This is the house where Steven Sueppel murdered his wife and four children.
It is situated at 629 Barrington Road in Iowa City.
In February of 2008, Sueppel was indicted on charges of stealing more than half a million dollars from his former employer, Hills Bank and Trust. Between 2000 and 2007, the banking executive had secretly diverted the money into a personal account that he controlled.
When officials confronted Sueppel about discrepancies in one of his asset accounts, he reportedly broke down and confessed that he had stolen more than $200,000 to fund his cocaine habit.
Following an investigation by the FBI, he was eventually charged with embezzlement and money laundering—crimes that are punishable by up to 30 years in prison.
One month before his trial was due to start, Sueppel penned a four-page note in which he claimed that his family would be better off dead. In his twisted logic, this would "spare them" from the "pressures" caused by his legal problems.
On March 23rd, 2008, he beat his wife, Sheryl, to death with a baseball bat. He then led their four adopted children to a van in the garage, where he attempted to kill them (and himself) using carbon monoxide.
When this method failed to work, he took the children back into the house and bludgeoned them to death.
Ethan (10), Seth (9), and Mira (5) were all killed in their bedrooms. The youngest child, Eleanor (3), was murdered in the downstairs toy room.
After killing his wife and children, Sueppel drove to Lower City Park, where he attempted to drown himself in the Iowa River. However, this attempt failed, as he was unable to submerge himself in the water. In a voicemail that he left on his own house phone, he claimed that his body kept floating back up to the top.
When his second suicide attempt ended in failure, he called 911 and told them that they needed to go to 629 Barrington Road. He then hung up the phone, jumped back into his van, and drove northward towards Interstate 80.
Roughly five minutes after the 911 call ended, Sueppel deliberately crashed his vehicle into a concrete pillar on the interstate.
The impact of the crash caused the van to burst into flames. By the time emergency services managed to extinguish the fire, his body had been burned so badly that the authorities had to use dental records to identify him.
When the police arrived at Sueppel's house, they discovered the bodies of his wife and four children. On the kitchen table, they found a lengthy handwritten note in which he attempted to explain his horrific actions.
During the investigation, it was revealed that he had also left voicemails for his father, brother, and former coworkers. In these messages, he expressed regret and embarrassment about his legal woes. In one of the calls, he also stated that his family was "in heaven."

Further information is available in the "Photos" section below.
Sueppel family home location
Below, you will find the address and the GPS coordinates for this location.
GPS coordinates
The latitude and longitude coordinates for the house are:
41.654102, -91.465656
Map
To view directions on how to get there, you can use the Google Maps shortcut below:
Address
The full address for this location is:
629 Barrington Road
Iowa City
Iowa
IA 52245
United States
Directions
The house is situated in the eastern suburbs of Iowa City. The neighborhood is accessible via American Legion Road.
Private Property Warning
This is a private property. It is not a public place. Therefore, you should be respectful and not step foot on the property without permission.
Photos
Photos of the house and other related images.
---
629 Barrington Road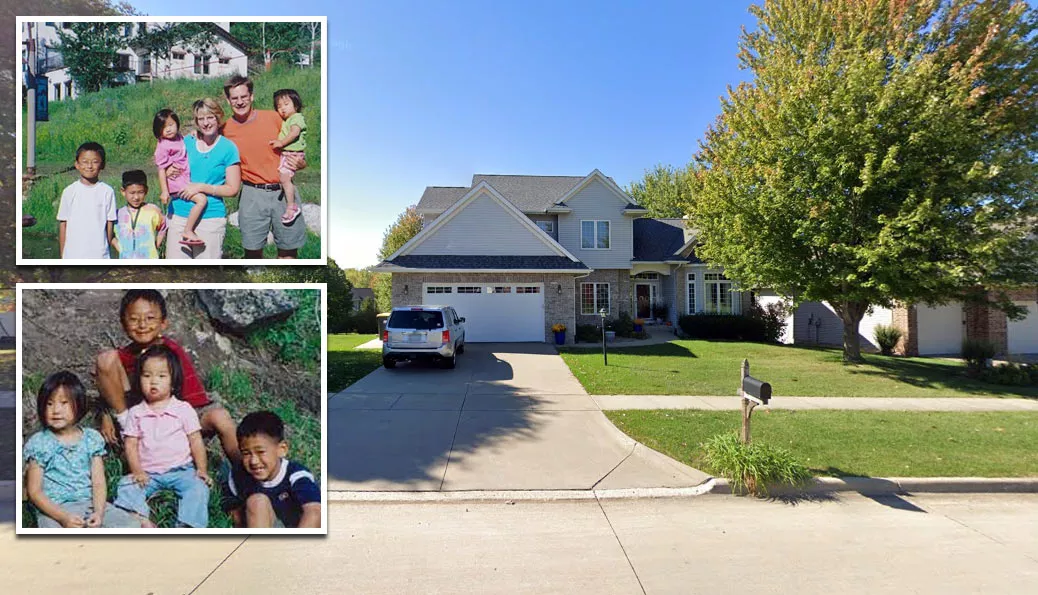 This Google Street View image of 629 Barrington Road was taken in October of 2021.
The house, which was built in 2000, has five bedrooms and is 2,495 square feet in size.
Steven and Sheryl Sueppel adopted their four children from South Korea.
Sheryl had worked as an elementary school teacher in the past. However, she left her position in 2001 to focus on raising their four children.
Up until his dismissal, Steven had worked as a vice president for Hills Bank & Trust. After he was fired for stealing, he began working for a local concrete company.
Although family members and friends were aware that Steven was distraught about his current situation, they said that there were no signs that anything unusual was afoot.
Crash site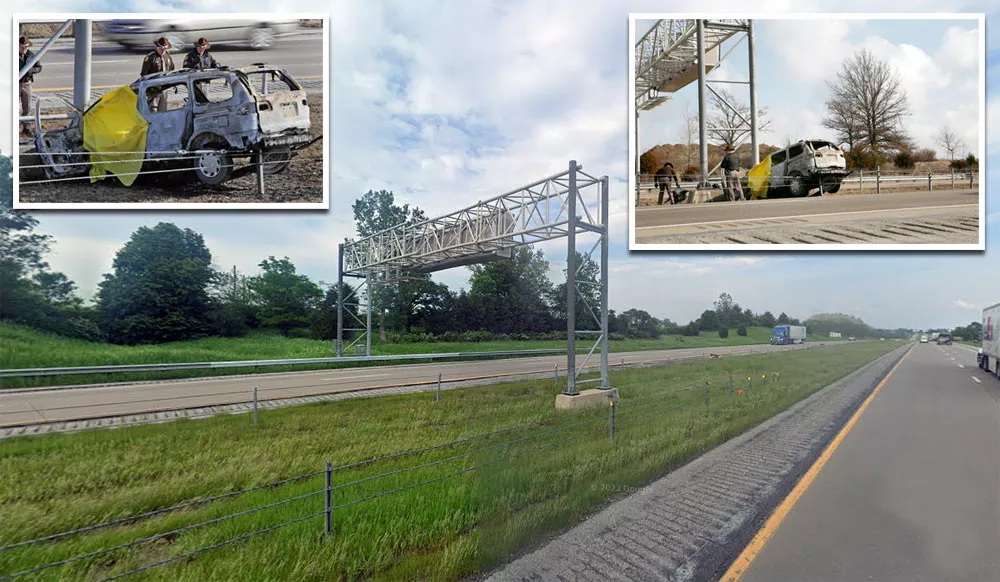 After failing to drown himself at Lower City Park, Sueppel drove northward towards Interstate 80.
At that point, he drove east until he finally decided to crash his Toyota van into this highway sign support pillar near the Wapsi Avenue overpass.
Photographs of the scene show that the vehicle was completely burnt out.
Coordinates: 41.667621, -91.424489
Visualize
There is more than one location associated with this entry. To view all of these places on the same map, you can use the following feature:
Closest Locations
Other locations that are relatively close to this address: Roughly 63 miles away.
Crime Location in Delmar, Iowa, United States Roughly 145 miles away.
Serial Killer House in Peoria, Illinois, United States Roughly 147 miles away.
Place of Interest in Urbandale, Idaho, United States Roughly 149 miles away.
Place of Interest in West Des Moines, Iowa, United States Roughly 170 miles away.
Crime Location in Mason City, Iowa, United States