Gene Gilbert's house
Crime Scene Location in Delmar, Iowa, United States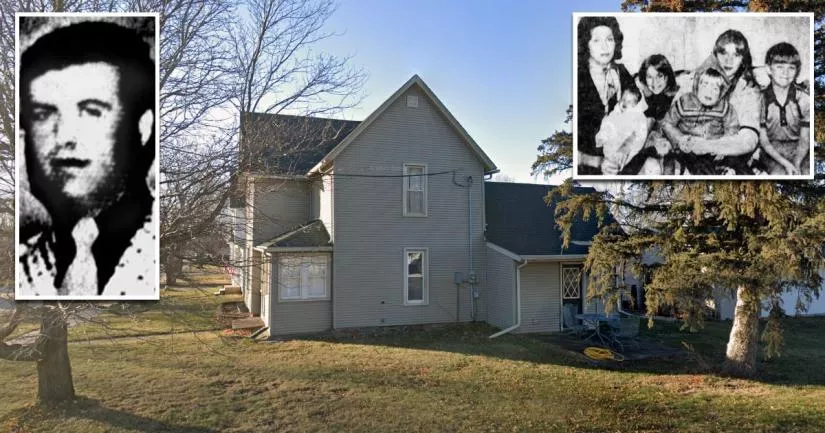 This is the house where Gene Gilbert murdered his family.
It is situated at 206 Market Street in the small community of Delmar, Iowa.
On January 3rd, 1981, his wife, Bonnie, and their five children were found shot to death at this house on the corner of Market Street and Ridge Avenue.
The bodies were discovered after the police arrived to inform Bonnie that her husband had committed suicide in South Dakota.
A couple of days earlier, Gilbert had murdered his wife, two children, and three stepchildren. After killing his family, he drove for eight hours to his father's house in Yale, South Dakota, where he shot himself with a revolver.
Following Gilbert's suicide, a group of deputies were sent to his house on Market Street to deliver the bad news to his wife. However, when they arrived, it seemed as though no one was home.
After asking around and learning that nobody in the community had seen Bonnie or her kids, it started to dawn on them that something wasn't right.
Gilbert was dead from a self-inflicted gunshot wound, and his wife Bonnie wasn't responding to phone calls or knocks on her door.
Fearing the worst, two of the deputies decided to return to the house and force their way in.
Once inside, they called out to see if anyone was home. However, there was no response—only silence.
After going upstairs, they found the bodies of Bonnie and her five children. They had all been shot in the head with a pistol.
Gilbert was an unemployed recluse who suffered mental trauma while he was serving in the Vietnam War. Due to a back injury, he found it difficult to hold down a job—a situation that put the family under considerable financial strain.
During the investigation, it was revealed that he was under a great deal of stress and that he had threatened to kill his wife and kids during the summer of 1980. Bonnie, whom he married in 1977, was reportedly afraid of him.
When the police conducted a ballistics test, they discovered that the revolver Gilbert shot himself with was the same gun that had been used during the murders.
Although he left a suicide note, he did not explain his motive for killing his family.
In fact, he didn't even mention them at all. Instead, he simply apologized for "not being much of a son."

Further information is available in the "Photos" section below.
Where did Gene Gilbert live?
Below, you will find the address and the GPS coordinates for this location.
GPS coordinates
The latitude and longitude coordinates for the house are:
42.003834, -90.609675
Map
To view directions on how to get there, you can use the Google Maps shortcut below:
Address
The full address for this location is:
206 Market Street
Delmar
Iowa
IA 52037
United States
Directions
The house sits on the northwestern corner of Market Street and Ridge Avenue.
Details about the general area
Delmar is a small town in the east of Iowa. It is about 20 miles west of the Illinois-Iowa state line.
Private Property Warning
This is a private property. It is not a public place. Therefore, you should be respectful and not step foot on the property without permission.
Photos
Photos of the house and other related images.
---
206 Market Street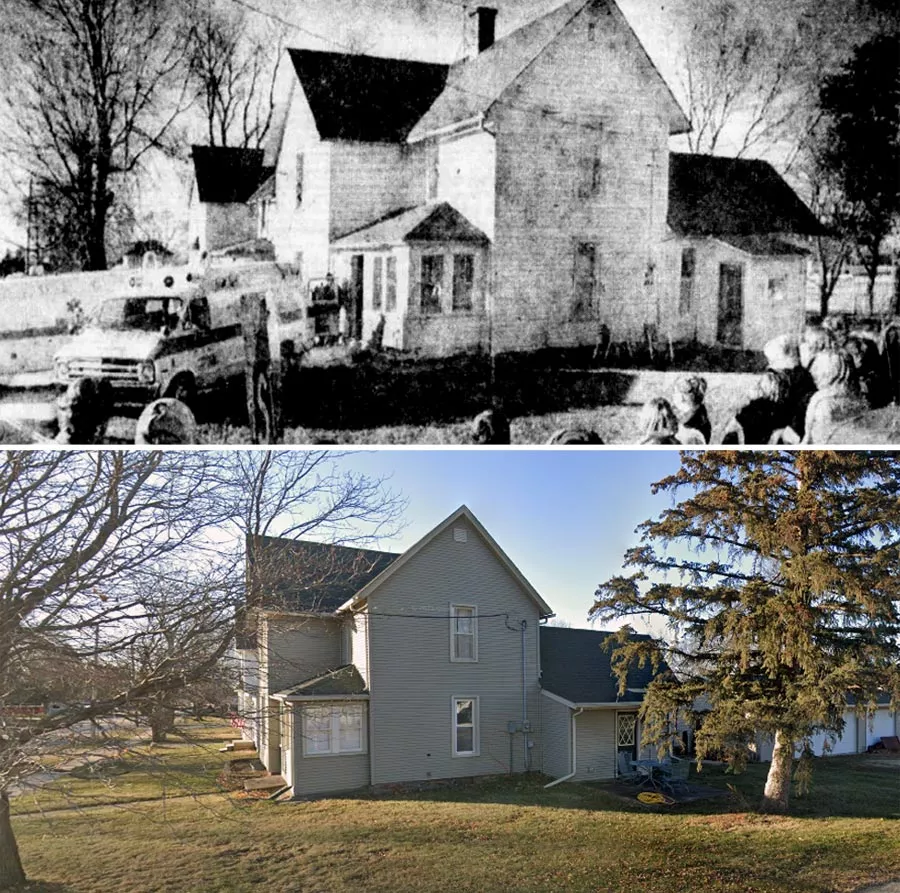 This is a "then and now" image of the Gilbert's former house. The Google Street View image at the bottom was taken in December of 2021.
When the bodies were discovered, the authorities backed two ambulances up to the front door.
Although the neighbors hadn't seen Bonnie or the kids for a number of days, they didn't think that it was strange. At the time, the weather was so cold that most people didn't venture outside their homes for very long.
The victims were Bonnie Gilbert (34), Dawn Roling (13), Michelle Roling (10), Jason Roling (8), Gene Gilbert (2), and Rachelle Gilbert, who was just 10 months old.
Bonnie had given birth to Dawn, Michelle, and Jason during an earlier marriage.
Google Street View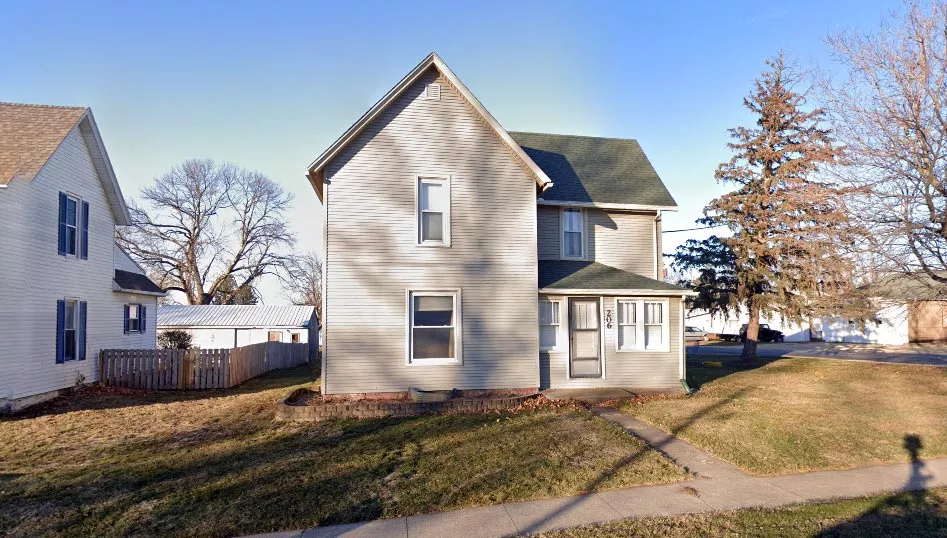 This Google Street View image shows the front of the house, which faces Market Street.
According to Zillow, the property was built in 1910.
Closest Locations
Other locations that are relatively close to this address: Roughly 63 miles away.
Crime Location in Iowa City, Iowa, United States Roughly 131 miles away.
Serial Killer House in Peoria, Illinois, United States Roughly 178 miles away.
Serial Killer House in Chicago, Illinois, United States Roughly 188 miles away.
Serial Killer House in West Allis, Wisconsin, United States Roughly 192 miles away.
Crime Location in Mason City, Iowa, United States