Allison's house from Hocus Pocus
Filming Location in Salem, Massachusetts, United States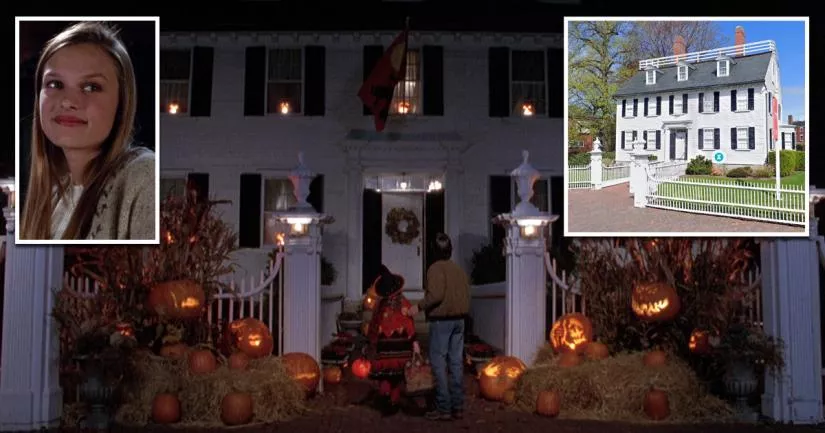 This is the filming location of Allison's house from the Halloween comedy movie Hocus Pocus (1993).
In real life, it is called Ropes Mansion and Garden, and it is situated at 318 Essex Street in Salem, Massachusetts.
The mansion features at the start of the film, when Max Dennison and his younger sister, Dani, happen across it while trick or treating.
The pair are clearly amazed by the size of the house.
While they are standing outside, Max looks up and says:
"Wow! Check out this house."
To which Dani responds:
"Hmph. Rich people. They'll probably make us drink cider and bob for apples."
When they go inside, Max is surprised to find out that the house actually belongs to his classmate, Allison, whom he has a romantic interest in.
After some conversation, he suggests that they all visit the Sanderson Sisters' museum.
Although Allison agrees, Dani is clearly uneasy about the idea.
Where is the house?
Below, you will find the address and the GPS coordinates for this location.
GPS coordinates
The latitude and longitude coordinates for the mansion are:
42.521162, -70.899805
Map
To view directions on how to get there, you can use the Google Maps shortcut below:
Address
The full address for this location is:
Ropes Mansion and Garden
318 Essex Street
Salem
Massachusetts
MA 01970
United States
Directions
Allison's house is located in the Chestnut Street District of Salem. It is roughly 300 feet west of the intersection between Essex Street and Summer Street.
Private Property Warning
This is a private property. It is not a public place. Therefore, you should be respectful and not step foot on the property without permission.
Closest Locations
Other locations that are relatively close to this place. Roughly one mile away.
Filming Location in Salem, Massachusetts, United States Roughly 3 miles away.
Filming Location in Marblehead, Massachusetts, United States Roughly 14 miles away.
Filming Location in Chelsea, Massachusetts, United States Roughly 18 miles away.
Place of Interest in Boston, Massachusetts, United States Roughly 59 miles away.
Serial Killer House in Woonsocket, Rhode Island, United States