Max Dennison's house from Hocus Pocus (1993)
Filming Location
4 Ocean Avenue, Salem, MA 01970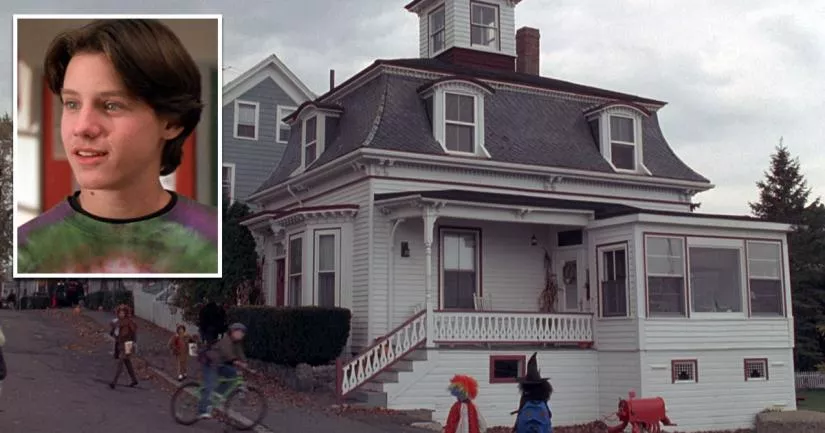 This is Max Dennison's house from the Halloween comedy movie Hocus Pocus (1993).
It is located at 4 Ocean Avenue in Salem, Massachusetts.
Max lives here with his parents, Dave and Jenny, and his eight-year-old sister, Dani.
The Dennison family relocates from Los Angeles to Salem shortly before the film begins.
From the start, it is clear that Max is deeply unhappy about having to up sticks and move to the east coast. From his perspective, he is thousands of miles away from all of his friends, in a strange place where he doesn't fit in.
He also doesn't understand Salem's excitement about Halloween.
During his first day at school, he scoffs at the teacher's story about the Sanderson Sisters and tells his new classmates that the day was invented by candy companies.
Max's misery is compounded even further when two stereotypical high school bullies stop him in the cemetery and steal his trainers, forcing him to cycle home in his socks.

Further information is available in the "Photos" section below.
Max Dennison house address
Below, you will find the address and the GPS coordinates for this location.
Address
4 Ocean Avenue, Salem, Massachusetts, MA 01970, USA
Map
To view directions on how to get there, you can use the Google Maps shortcut below:
GPS coordinates
The latitude and longitude coordinates for the house are:
42.508758, -70.887799
Directions
The house is situated at the eastern end of Ocean Avenue, near Shore Avenue. It sits to the north of Forest River Park, overlooking Salem Harbor.
Private Property Warning
This is a private property. It is not a public place. Therefore, you should be respectful and not step foot on the property without permission.
Photos
Photos of the house and other related images.
---
"Nothing good can come from this book."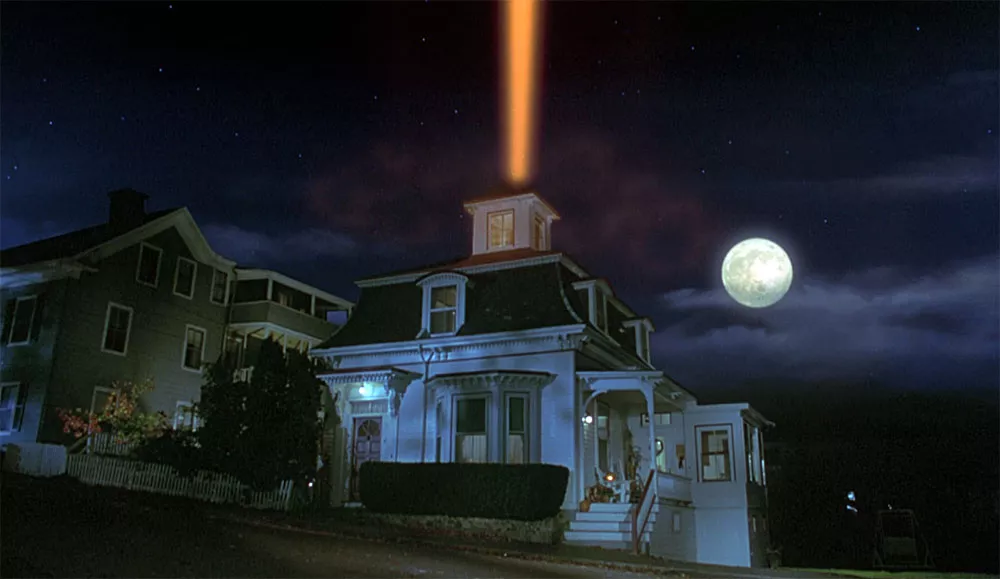 In this scene, Max and Allison open the spell book to see if there is a way to transform Binx back into his human form.
Unbeknownst to them, the book shoots an invisible beacon of light into the sky above Salem, which alerts the witches to their location.
After seeing the light, the Sanderson Sisters grab their makeshift brooms (a mop and a vacuum cleaner) and fly directly to Max's house.
When Binx sees Max and Allison reading the spell book, he immediately jumps on it and closes it.
Unfortunately, it is already too late, as the witches are already on their way.
The witches arrive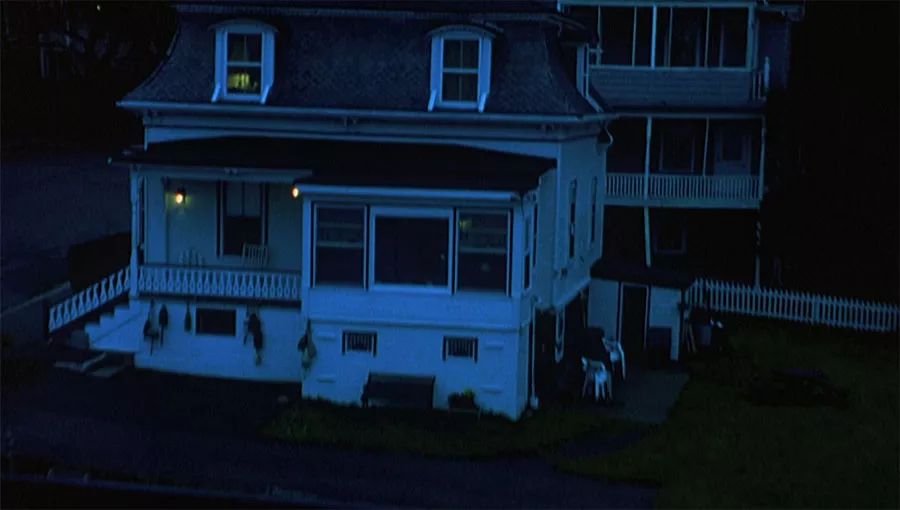 This image of the house is from the Sanderson Sisters' point of view.
After landing outside, the witches sneak into the property through an open window.
Moments later, they reclaim the book, take Max's sister Dani, and fly up through the roof.
Max Dennison's house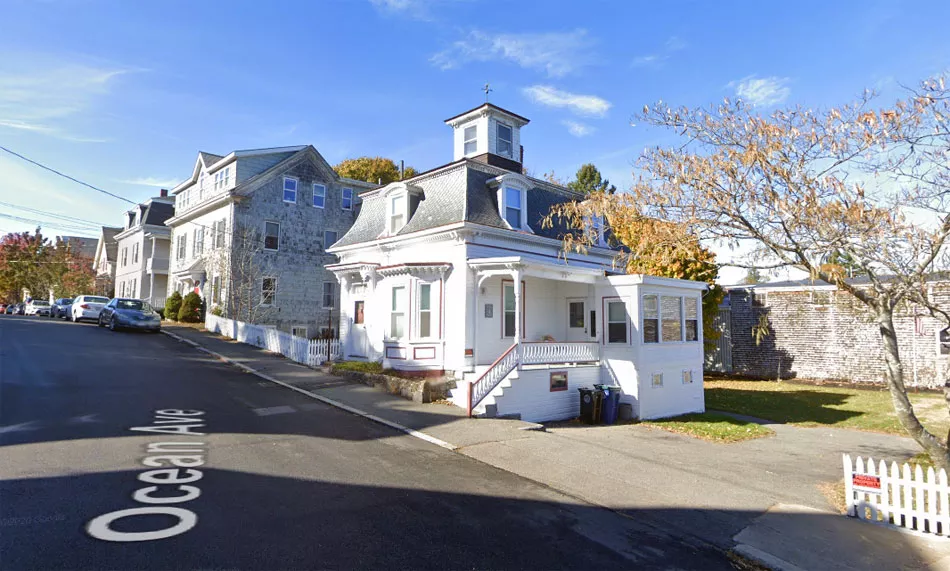 Image source: Google Maps
This Google Street View image of 4 Ocean Avenue was taken in November 2020.
The house, which was built in 1870, is more than 150 years old.
Zillow states that it has three bedrooms and is roughly 1,300 square feet in size.
Salem Harbor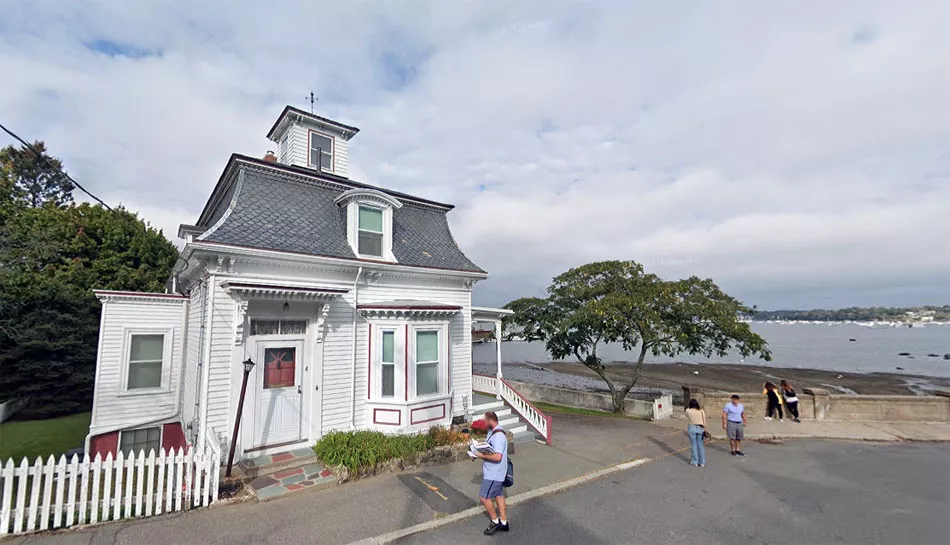 The property overlooks Salem Harbor.
"Tubular!"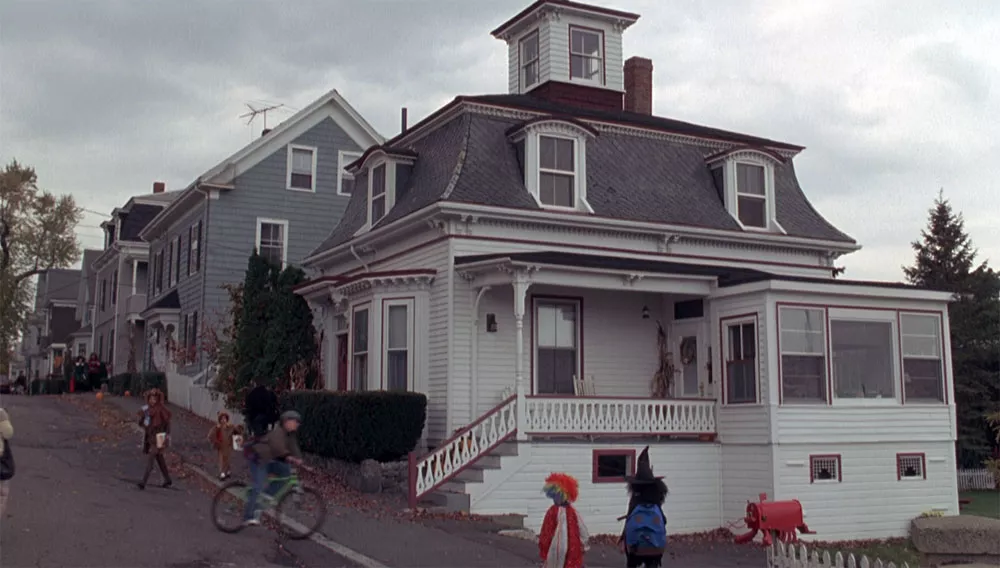 Max arrives home after being robbed of his Nike cross trainers.
Nighttime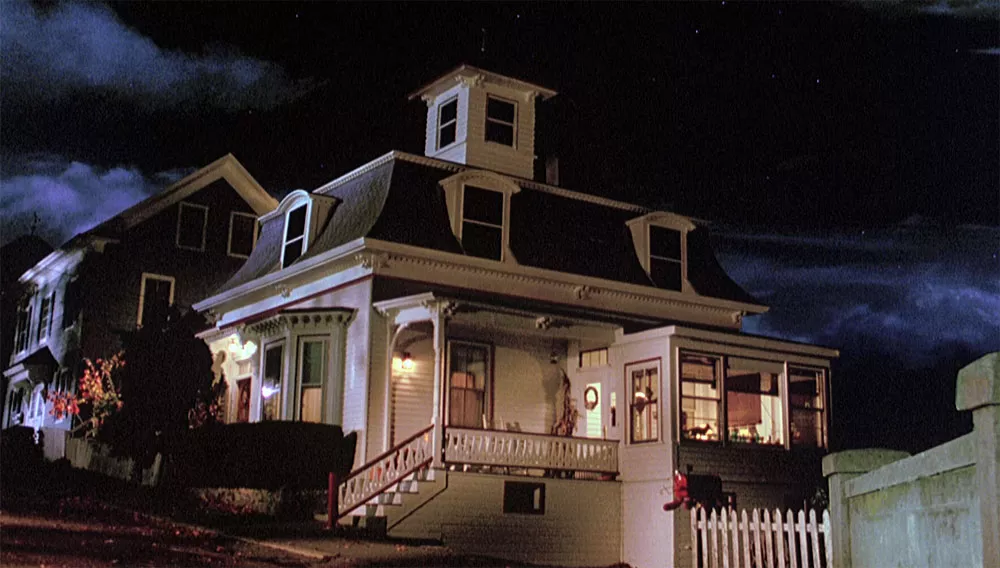 This is the final exterior shot of the house from Hocus Pocus. Seconds later, the witches fly up through the roof, carrying Dani with them.
Dennison family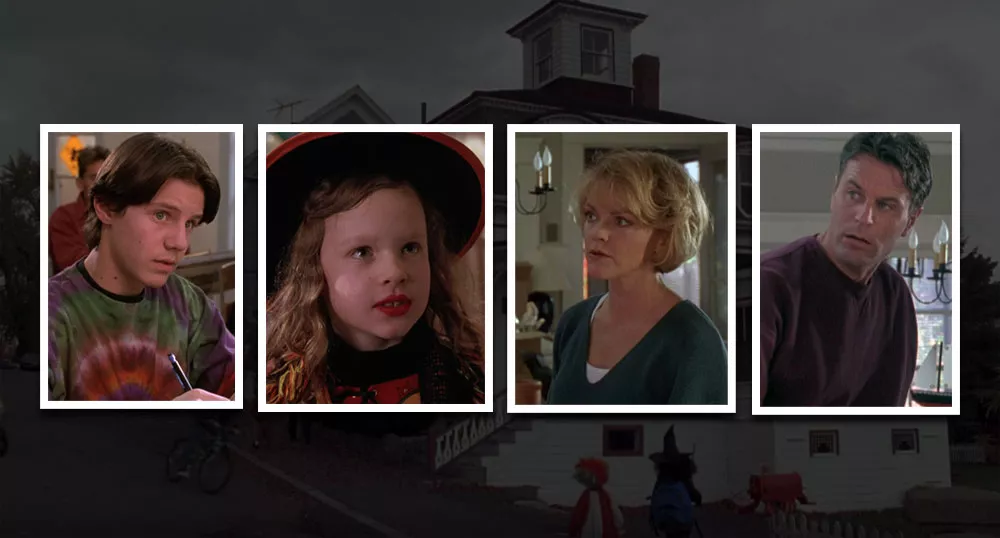 The Dennison family consists of Max, Dani, Jenny, and Dave.
Interestingly, Leonardo DiCaprio was originally offered the role of Max. However, he turned it down to star in the 1993 drama film "What's Eating Gilbert Grape?"
In the end, Omri Katz was chosen instead.
Katz has since retired from acting and now works as a hairdresser. His last major acting role was in the sitcom The John Larroquette Show, which ended in 1995.
Closest Locations
Other locations that are relatively close to this address: Roughly one mile away.
Filming Location in Salem, Massachusetts Roughly 3 miles away.
Filming Location in Marblehead, Massachusetts Roughly 14 miles away.
Filming Location in Chelsea, Massachusetts Roughly 18 miles away.
Photo Location in Boston, Massachusetts