The Bridge Diner from The Equalizer (2014)
Filming Location in Chelsea, Massachusetts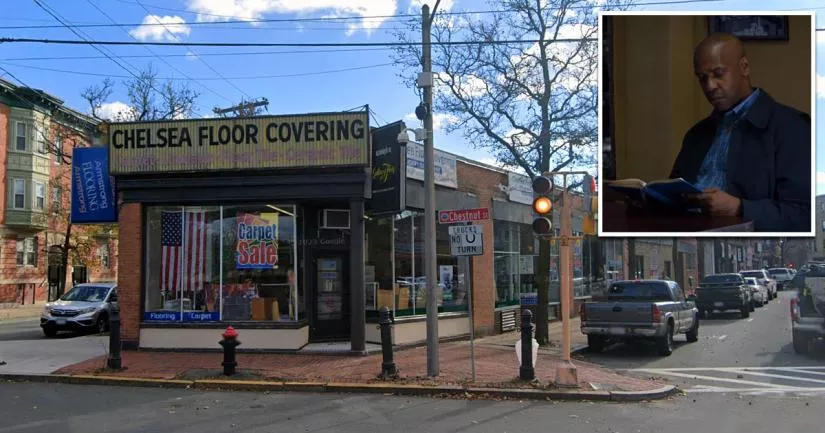 This is the Bridge Diner from The Equalizer (2014).
It is located at 25 Everett Avenue in Chelsea, Massachusetts.
In real life, the building is home to a family-owned business called Chelsea Floor Covering.
Columbia Pictures rented the store in 2013. It then spent two months converting the northern side of the property into an old-fashioned all-night diner.
A team of more than 20 carpenters worked on the conversion. Artists were also employed to make the interior look worn and weathered.
The Bridge Diner is featured at the start of the movie, when former Defense Intelligence Agency (DIA) operative Robert McCall befriends a young escort called Alina (aka Teri).
McCall gives the young woman life advice and tells her that she can be anything that she wants to be. He also encourages her to pursue her dream of becoming a singer.
When she explains that it's not possible in "her world", he replies, "Change your world."
The main plot of the movie starts shortly afterwards, when McCall finds out that Alina has been hospitalized by her pimp.

Further information is available in the "Photos" section below.
Bridge Diner address
Below, you will find the address and the GPS coordinates for this location.
Address
25 Everett Avenue, Chelsea, Massachusetts, MA 02150, USA
Map
To view directions on how to get there, you can use the Google Maps shortcut below:
GPS coordinates
The latitude and longitude coordinates for the diner are:
42.391400, -71.038344
Directions
The front entrance is situated at the corner of Everett Avenue and Chestnut Street. It is about 300 feet northwest of the intersection between Broadway and 3rd Street.
Details about the general area
Chelsea is a city that lies to the north of Boston, Massachusetts.
Private Property Warning
This is a private property. It is not a public place. Therefore, you should be respectful and not step foot on the property without permission.
Photos
Photos of the diner and other related images.
---
Bridge Diner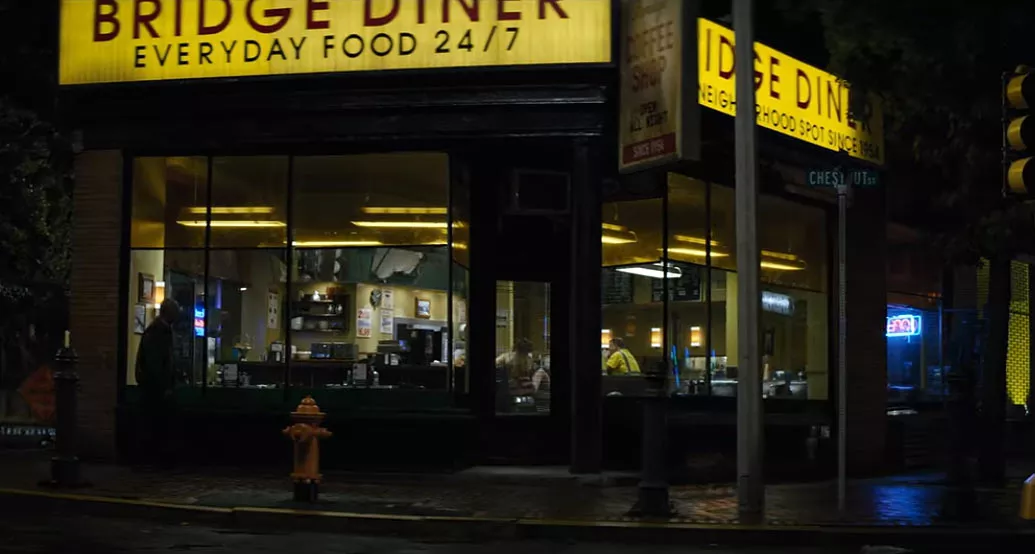 The diner makes its first appearance at the start of the movie.
The signs out front state that it is a 24/7 establishment that has been a "neighborhood spot since 1954."
Former DIA agent Robert McCall is portrayed by actor Denzel Washington.
McCall, who often has trouble sleeping, likes to read books and drink tea at the cafe at night.
Robert McCall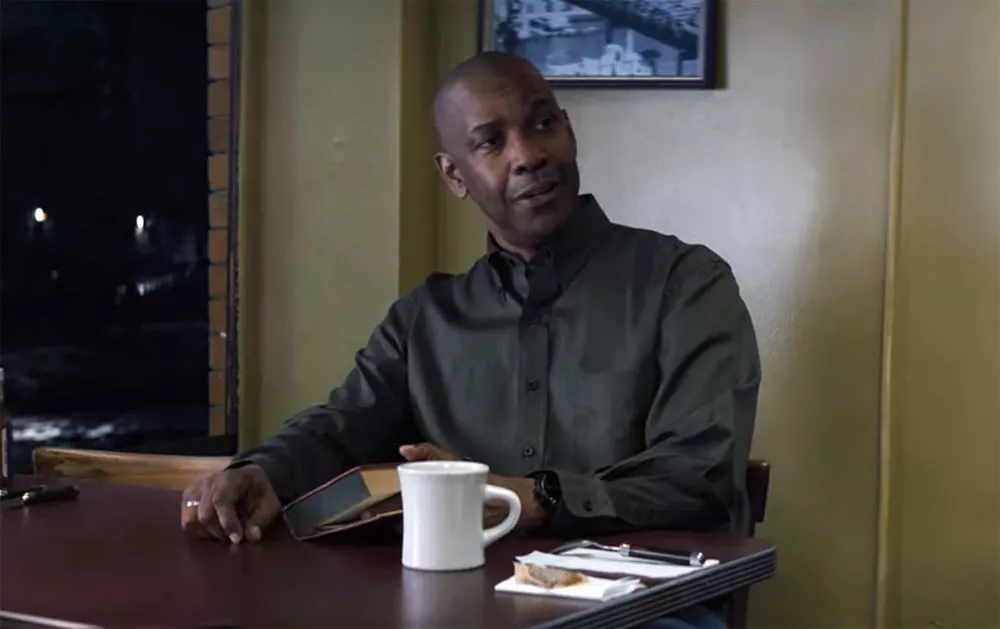 McCall usually sits at a table near the front.
Alina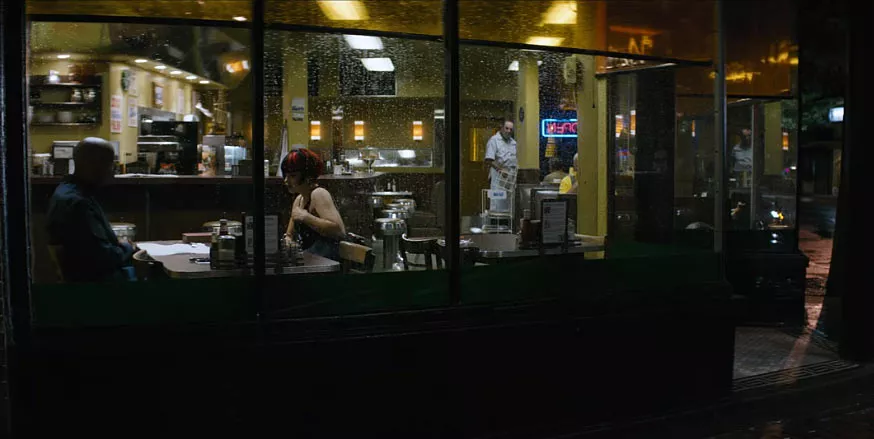 Over time, he befriends a young escort named Alina, who is played by actress Chloë Grace Moretz.
Chelsea Floor Covering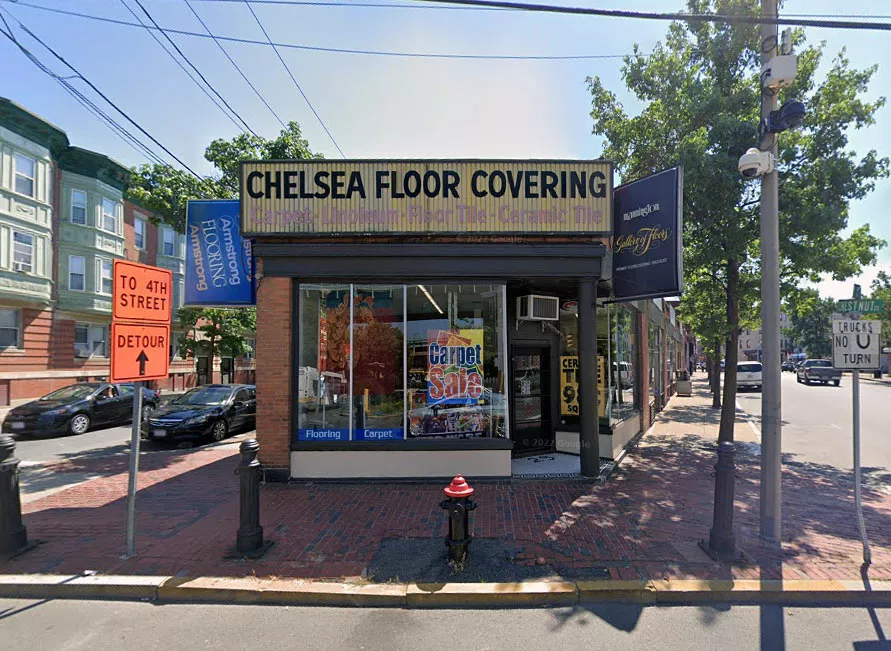 This Google Street View image of 25 Everett Avenue was captured in August 2019.
The store has been the home of a family-owned business called Chelsea Floor Covering for many years.
Columbia Pictures rented it in 2013 before spending two months converting it into an all-night cafe for The Equalizer (2014).
The owners agreed to rent it out after a location scout for the movie studio walked into the store and asked them if they'd like to take some time off.
Closest Locations
Other locations that are relatively close to this address: Roughly 4 miles away.
Photo Location in Boston, Massachusetts Roughly 6 miles away.
Assault Location in Boston, Massachusetts Roughly 14 miles away.
Filming Location in Salem, Massachusetts Roughly 14 miles away.
Filming Location in Salem, Massachusetts