Whitey Bulger's liquor store
Place of Interest in Boston, Massachusetts, United States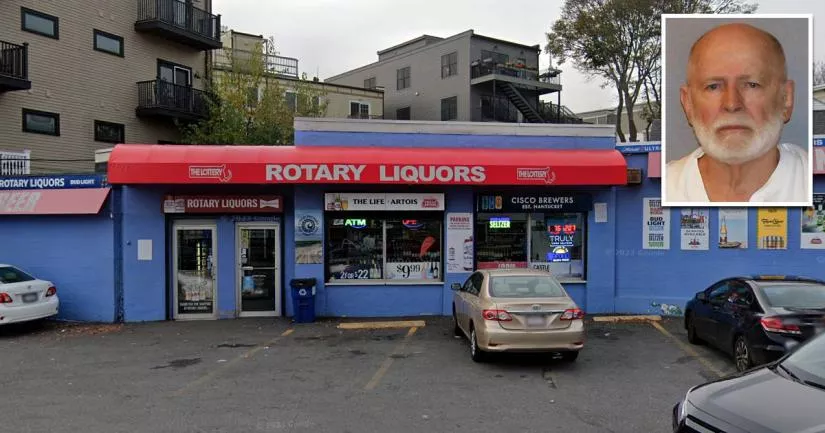 This is Whitey Bulger's former liquor store.
It is situated at 295 Old Colony Avenue in Boston, Massachusetts.
At the time, it was called the South Boston Liquor Mart. These days, it is known as Rotary Liquors.
Bulger was the leader of a notorious Irish-American criminal organization called the Winter Hill Gang.
In December of 1983, he was on the lookout for a new headquarters for his gang when he saw Stippo's Liquor Store on Old Colony Avenue and immediately took a liking to it.
Stippo's was owned by a man named Stephen Rakes, who had recently invested $100,000 in renovating the property and getting the business up and running.
Rakes was at home cooking dinner for his two young daughters when Bulger and his associate, Stephen Flemmi, showed up unannounced.
According to Rakes, the pair placed a bag containing $67,000 on his kitchen table and informed him that they were buying his newly opened store.
Although Rakes initially refused to give in to their extortion attempt, he eventually realized that he didn't have much of a choice.
He was aware that Bulger, with his cold, menacing stare, was a local gangster with a penchant for extreme violence. Furthermore, during the "meeting", Flemmi reportedly used his infant daughter to drive home the point that they weren't going to take no for an answer.
As they were all sitting around the table, Flemmi picked up Rakes' daughter and put her on his lap. He then placed his handgun on the table in front of her and allowed her to pick it up.
When she put the butt of the gun up to her mouth, Bulger looked across at Rakes and remarked, "It would be a shame if you didn't get to see your children growing up."
Following the visit, Rakes and his wife reported Bulger's extortion attempt to the police. However, after receiving further threats, they eventually got cold feet and refused to assist in any investigation.
Complicating matters was the fact that Bulger and Flemmi had both been operating as FBI informants for more than a decade. In the eyes of their corrupt handler, FBI Special Agent John Connolly, the two men were an invaluable tool against the Italian-American mafia in Massachusetts.
In the end, the sale went ahead, and ownership of the store was transferred to a Winter Hill Gang associate named Kevin Weeks. From that point on, it became known as the South Boston Liquor Mart.
Following a raid in the early 1990s, it emerged that Whitey's newly acquired liquor store had actually supplied the FBI's Boston office with alcohol for its staff Christmas party.

Further information is available in the "Photos" section below.
South Boston Liquor Mart address
Below, you will find the address and the GPS coordinates for this location.
GPS coordinates
The latitude and longitude coordinates for the store are:
42.329920, -71.052953
Map
To view directions on how to get there, you can use the Google Maps shortcut below:
Address
The full address for this location is:
295 Old Colony Avenue
Boston
Massachusetts
MA 02127
United States
Directions
It is close to the roundabout that connects Old Colony Avenue, Preble Street, and Columbia Road. It is within walking distance of Joe Moakley Park.
Details about the general area
The store is situated in South Boston.
Photos
Photos of the store and other related images.
---
Bulger's liquor store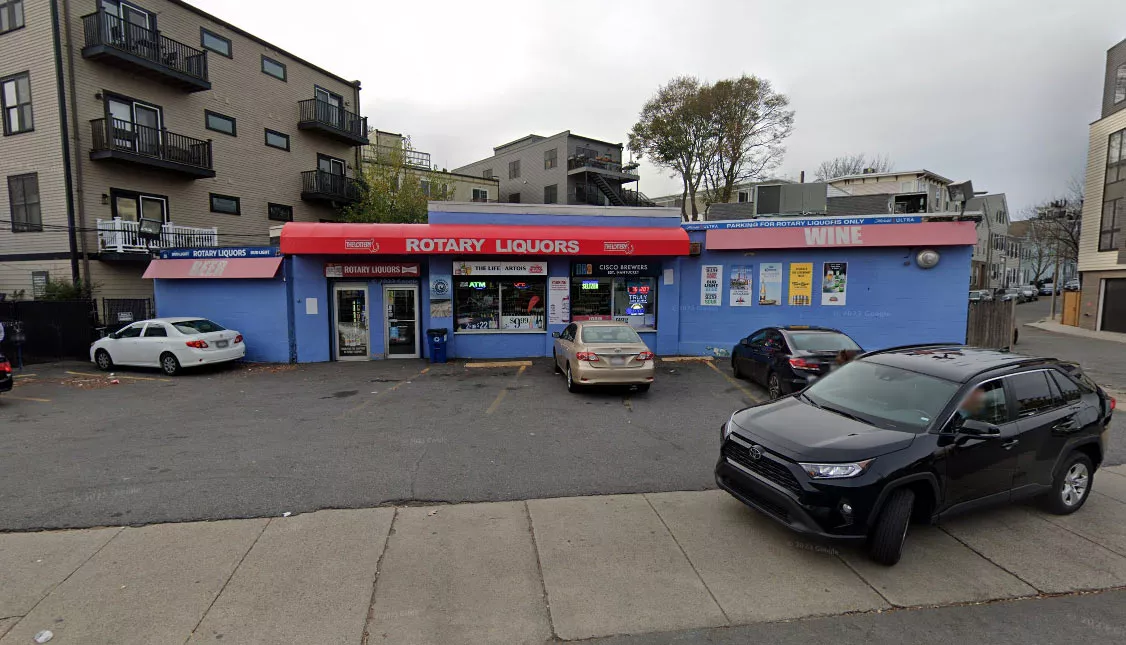 Image source: Google Maps
This Google Street View image of Bulger's former liquor store was taken in November of 2022. These days, it is called Rotary Liquors.
South Boston Liquor Mart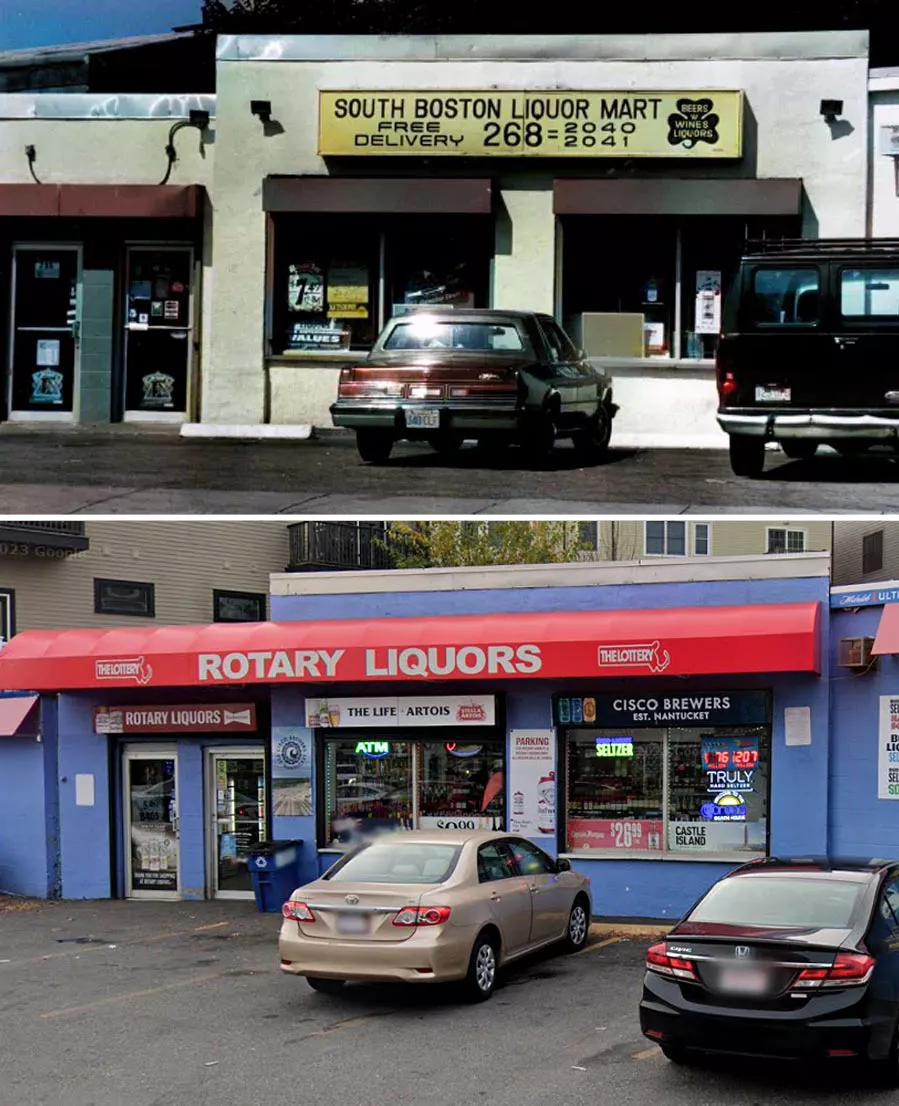 This is a "then and now" image of the property.
Bulger's decision to "buy" this business turned out to be a financially lucrative one. However, it wasn't for reasons that you might expect.
During the summer of 1991, a customer purchased a winning ticket for the Massachusetts Lottery at his store. When Bulger learned about this ticket, he "convinced" the customer in question to sell it to him at a knockdown price.
The customer received $700,000. Meanwhile, Bulger and three of his associates "won" $14 million.
Stephen Rakes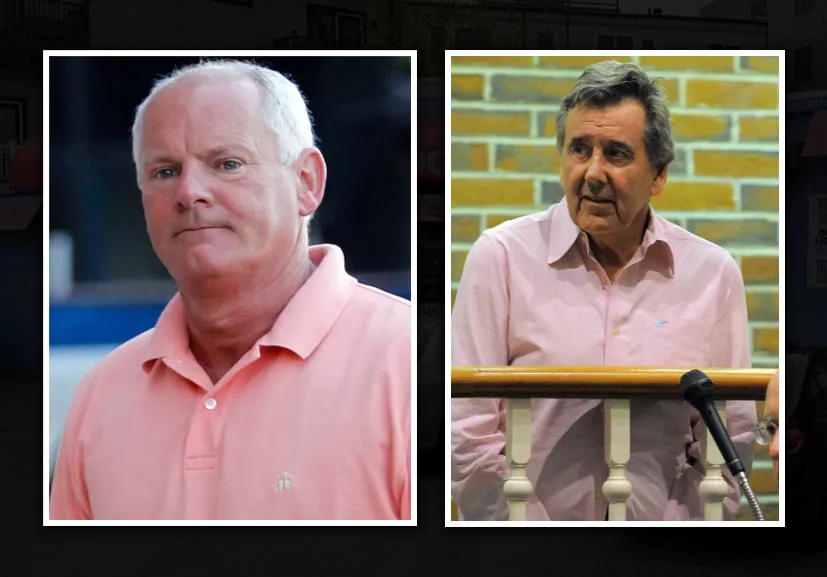 Stephen Rakes (pictured left) owned the liquor store until Bulger forced him to sell it at a loss. He was understandably angry at how his business had been snatched away from him.
Sadly, Rakes died in July of 2013 after he was poisoned by his business partner, William Camuti (pictured right).
Camuti reportedly owed Rakes around $100,000.
To avoid paying back this debt, he decided to lace his business partner's coffee with potassium cyanide and then dump his body in a wooded area.
In 2017, Camuti pleaded guilty to first-degree murder and was sentenced to life in prison without the possibility of parole.
Closest Locations
Other locations that are relatively close to this address: Roughly one mile away.
Crime Location in Boston, Massachusetts, United States Roughly 3 miles away.
Place of Interest in Boston, Massachusetts, United States Roughly 5 miles away.
Filming Location in Chelsea, Massachusetts, United States Roughly 19 miles away.
Filming Location in Salem, Massachusetts, United States Roughly 19 miles away.
Filming Location in Salem, Massachusetts, United States