The boat shed where Dean Corll buried 17 of his victims.
Crime Scene Location in Houston, Texas, United States.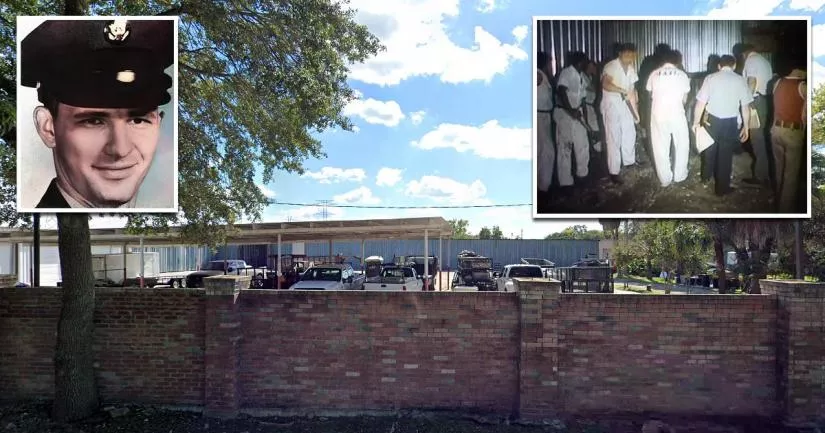 This is the boat shed where Dean Corll and his two accomplices buried the bodies of 17 teenage boys.
Corll was a serial killer who tortured and murdered at least 28 teenagers between 1970 and 1973.
Of those 28 victims, 17 were buried underneath the floor of shed #11 at Player Street in southwest Houston.
His murder spree finally came to an end on August 8th, 1973, when his accomplice, Elmer Henley, shot him to death at his house on Lamar Drive.
After killing Corll, Henley confessed to the police and lead them directly to this yard.
This is a sub-entry.
This location has been marked as a "sub-entry". As a result, it might lack certain details. For more information about this subject, please check out the following location:
Where is the shed?
Below, you will find the address and the GPS coordinates for this location.
GPS Coordinates.
The GPS coordinates for the shed are as follows.
Latitude: 29.637654
Longitude: -95.448534
Map.
Open 29.637654, -95.448534 in Google Maps to view directions on how to get there.
Address.
The full address for this location is:
12993 Player Street
Houston
Texas
TX 77045
United States
Directions.
The yard sits on the corner of Player Street and Silver Bell Street in the Brentwood neighborhood of Houston.
Private property warning.
This is a private property. It is not a public place. Therefore, you should be respectful and not step foot on the property without permission.
Photos.
Photos of the shed and other related images.
---
Aerial image.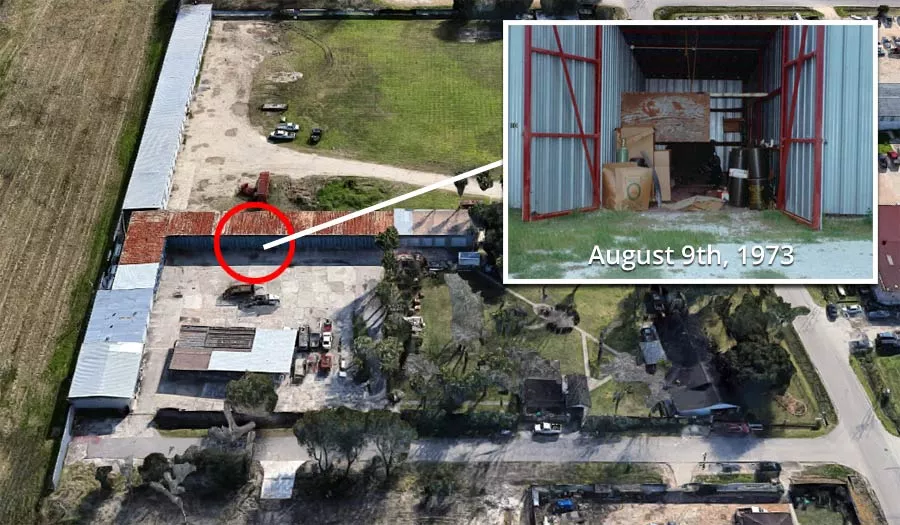 This aerial image shows the general location of shed #11. The inset photograph was taken on August 9th, 1973 - shortly before the police started digging up the floor.
Closest locations.
Other locations that are relatively close to this place. Roughly 8 miles away.
Serial Killer House in Houston, Texas, United States Roughly 14 miles away.
Serial Killer House in Houston, Texas, United States Roughly 18 miles away.
Serial Killer House in Pasadena, Texas, United States