Dean Corll's house
Serial Killer House in Pasadena, Texas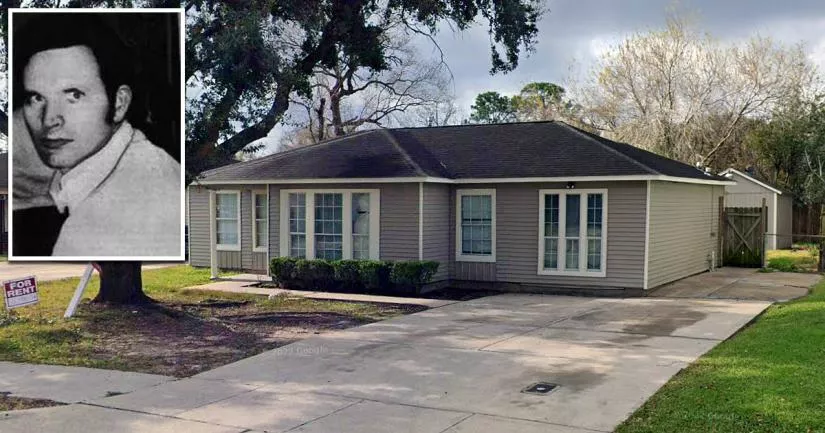 This is Dean Corll's former house.
It is situated at 2020 Lamar Drive in Pasadena, which is a city in the southeast of Houston, Texas.
Corll was a sadistic serial killer who tortured and murdered at least 28 teenagers during the early 1970s. He was nicknamed "the Candy Man" because he owned and operated a company called Corll Candy Company.
During his murder spree, he was aided by two teenage accomplices who agreed to lure victims back to this house at 2020 Lamar Drive in exchange for money.
When the victims went inside, they were usually given alcohol or drugs and then tricked into wearing handcuffs.
Once they were incapacitated, they were either tied to Corll's bed or handcuffed to a plank of wood that was nailed to one of the walls.
At that stage, Corll would rape, beat, and torture them for days on end until he finally decided to strangle them to death.
Of the 28 murders that he committed, eight took place at this address.
Before moving to Pasadena on March 7th, 1973, the former army soldier and candy company owner was living in an apartment on Wirt Road, which is in northwest-central Houston.
His horrific crimes finally came to an end on August 8th, 1973, when one of his accomplices shot him to death at this house with a .22 caliber pistol.
Dean Corll's house address
Below, you will find the address and the GPS coordinates for this location.
Address
2020 Lamar Drive, Pasadena, Texas, TX 77502, USA
Map
To view directions on how to get there, you can use the Google Maps shortcut below:
GPS coordinates
The latitude and longitude coordinates for the house are:
29.681330, -95.214115
Directions
The house is situated in the west of Pasadena in Houston, Texas. It is roughly 200 yards south of the intersection between Allendale Road and Lamar Drive.
It is relatively close to South Shaver Elementary School and the Sunset United Methodist Church.
Private Property Warning
This is a private property. It is not a public place. Therefore, you should be respectful and not step foot on the property without permission.
Photos
Photos of the house and other related images.
---
2020 Lamar Drive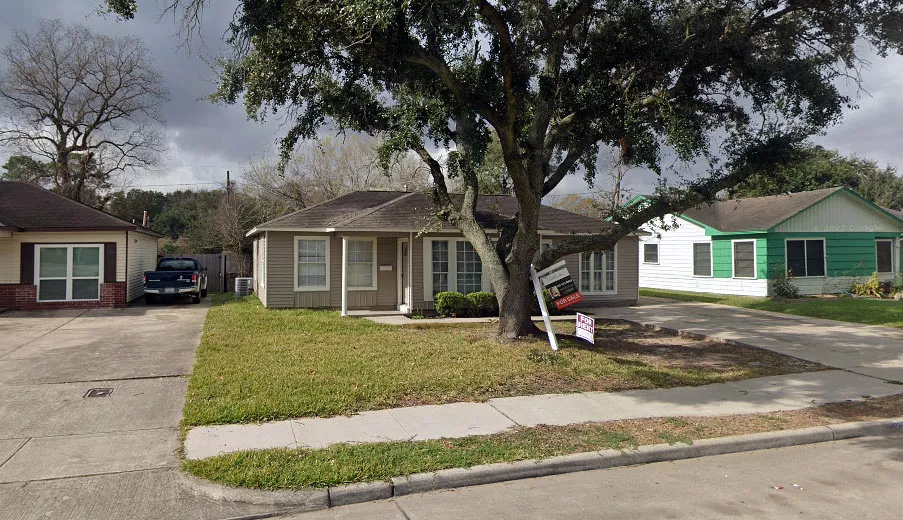 This Google Street View image of 2020 Lamar Drive was taken in January 2022. At the time, it had recently been listed for sale at a price of $184,900.
The house was built in 1952. It is 1,231 square feet in size, and it has two bedrooms.
Photos of Dean Corll and his house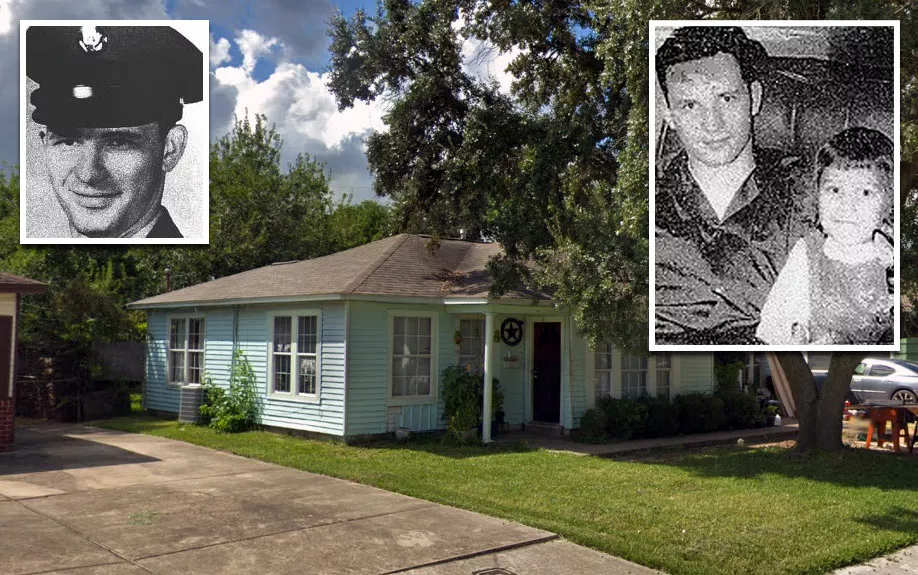 Image source: Google Maps
This image is from October 2018.
The photo on the left is from August 1964, when Corll joined the US Army. The army granted him an honorable discharge ten months later after he asked to leave to help out with his family's candy business.
On the right, you can see a photograph of Corll and his half-sister, Joyce.
In June 1968, his family's candy company went out of business. From that point on, he worked as an electrician at Houston Lighting & Power.
David Brooks and Elmer Henley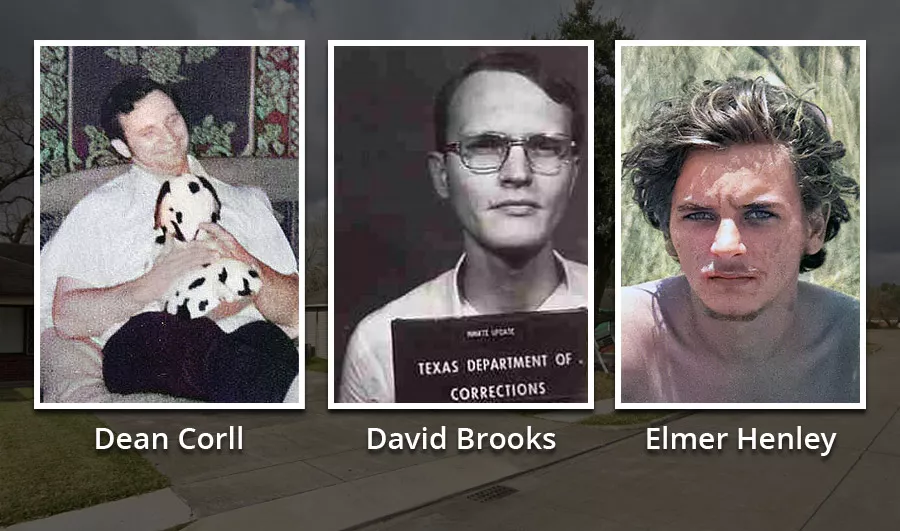 Corll had two teenage accomplices named David Brooks and Elmer Henley.
Brooks and Henley agreed to lure other teenagers back to the house in exchange for money.
In the early hours of August 8th, 1973, Henley brought Timothy Kerley and Rhonda Williams back to this residence at Lamar Drive.
However, the fact that Henley had allowed a girl to return with them angered Corll so much that it eventually led to a physical confrontation between the pair.
Although cooler heads prevailed and they managed to settle things, Henley soon decided that he no longer wanted any involvement in the crimes.
While Corll was torturing Timothy Kerley, a bewildered Rhonda asked Henley if he was going to do anything about it.
This short exchange seemingly awoke something in Henley.
While Corll was focused on Timothy, Henley grabbed a pistol and shouted that he couldn't "go on any longer." This sparked another confrontation between the pair, in which Corll charged towards him and dared him to open fire.
Realizing that his life was in danger, Henley squeezed the trigger and shot Corll three times.
After being hit, the wounded "Candy Man" stumbled out into the hallway, bounced off a wall, and then fell to the floor. As he lay face down, Henley walked over to him and finished the job by shooting him in the back three times.
Following the shooting, Henley released both Timothy and Rhonda and called the police. Over the next couple of days, he confessed to his crimes and led the authorities to the victims' burial sites.
After the extent of their crimes came to light, Brooks and Henley were both found guilty of murder.
Henley was found guilty of six murders and sentenced to life in prison. The 67-year-old is currently incarcerated at the John B. Connally Unit in Karnes County.
Brooks was convicted of one of the murders and sentenced to life in prison. On May 28th, 2020, he died from COVID-19 at the age of 65.
Victims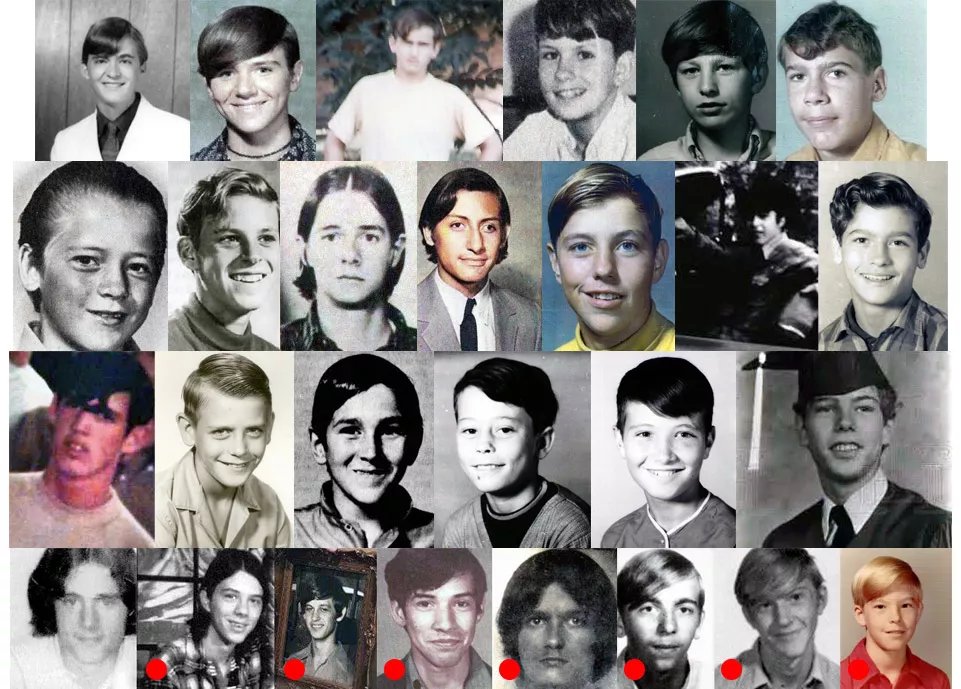 In the photograph above, we've marked the victims that died at Lamar Drive with a red rot.
17-year-old John Manning Sellars was also killed at this house. However, we were unable to find a photograph of him.
Between September 25th, 1970, and August 3rd, 1973, Dean Corll claimed the lives of at least 28 teenagers.
The youngest victim was Jerry Lynn Waldrop, who was just 13 years old.
In May 1972, he murdered Billy Gene Baulch Jr. One year later, he also killed Billy's younger brother, Michael.
In the aftermath of each murder, he would wrap his victim in plastic and then bury them at one of his preferred locations. One of these locations was a rented boat shed. He also used a wooded area and two beaches.
Boat shed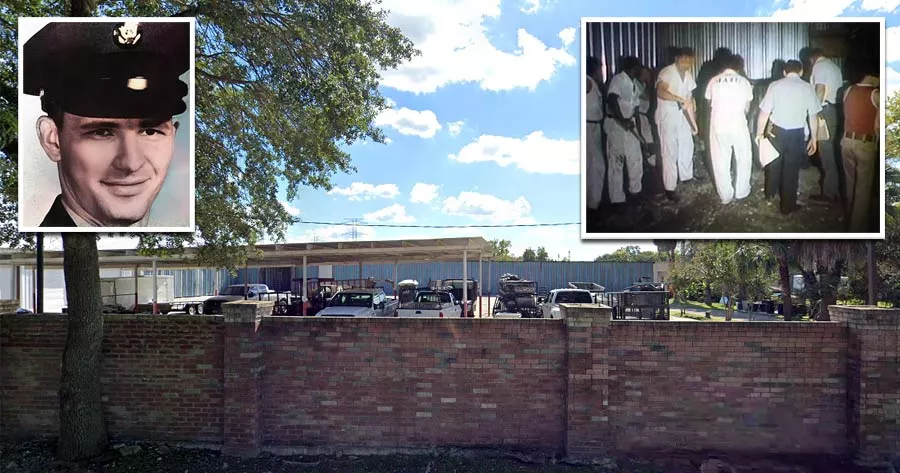 Corll and his two accomplices buried 17 boys underneath a boat shed at 12993 Player Street in Houston.
Aerial image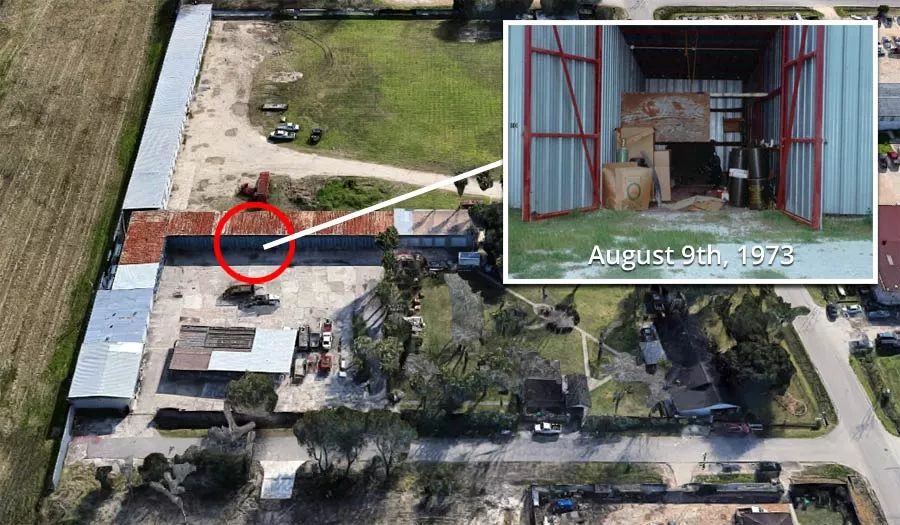 This is an aerial image of the yard that Elmer Henley led the police to.
The bodies were buried underneath the floor of shed #11.
The photograph in the top right-hand corner was taken on August 9th, 1973—shortly before the police started digging up the floor.
Map Viewer
There is more than one location associated with this entry. To view all of these places on the same map, you can use the following feature:
Closest Locations
Other locations that are relatively close to this address: Roughly 18 miles away.
Crime Location in Houston, Texas Roughly 19 miles away.
Serial Killer House in Houston, Texas Roughly 143 miles away.
Arrest Location in Lufkin, Texas