The location where serial killer Israel Keyes was arrested
Arrest Location in Lufkin, Texas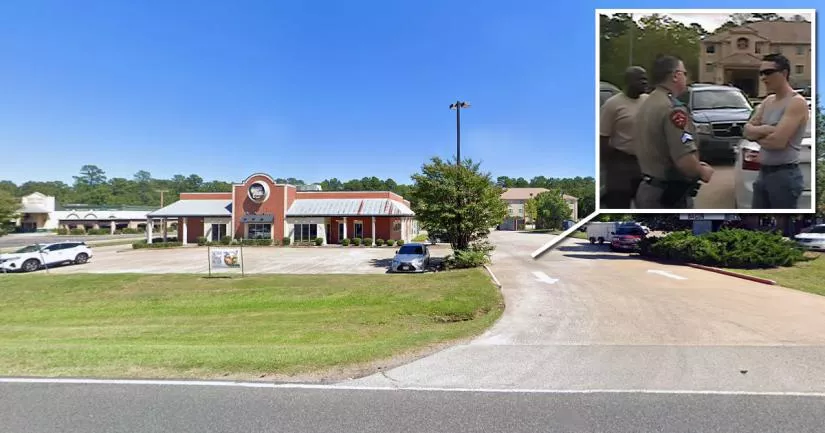 Israel Keyes was arrested in the parking lot of the Cotton Patch Cafe, which is located at 3207 South First Street in Lufkin, Texas.
Samantha Koenig's ransom
In February 2012, Keyes kidnapped and murdered 18-year-old Samantha Tessla Koenig in Anchorage, Alaska. He then left her body in his shed while he went on a family cruise in the Gulf of Mexico.
Two weeks later, he returned from his holiday and decided to extort ransom money from Koenig's family.
However, in order to do so, he needed to make it seem as though the teenager was still alive.
After applying makeup to her face and using fishing line to keep her eyelids open, Keyes took a photograph of his victim next to a recent newspaper. He then photocopied the image and printed a ransom note demanding $30,000.
Keyes directed the family to lodge the funds into Koenig's bank account. That way, he could withdraw the money from random ATMs using her debit card.
Keyes' ATM withdrawals
Koenig's family managed to raise the money with the help of the community.
Fortunately, this proved to be the beginning of the end for Keyes, as the FBI began to actively track the ATM withdrawals from the victim's account.
Keyes was an avid true-crime reader. Consequently, he was aware that this would happen. He also knew that every machine contained a small surveillance camera.
Whenever he stopped at an ATM, he made sure to disguise himself by wearing a hood, sunglasses, and a face covering.
However, like many sociopaths, he had an outrageously enhanced view of himself. As a result, he drastically overestimated his own intelligence and convinced himself that he was too smart for the police.
Shortly after receiving the ransom money, Keyes left Alaska and flew down to the Southwest, where he rented a white Ford Focus.
From there, he proceeded to drive eastward along the I-10.
He drove across the Southwest in a rented Ford Focus
The authorities continued to track the unidentified kidnapper as he made ATM withdrawals in towns across Arizona, New Mexico, and Texas.
While investigators were inspecting surveillance footage of a $400 withdrawal that he made in Willcox, Arizona, they noticed that there was a white Ford Focus parked in the background.
After determining the model of his car and the general route that he was taking, the FBI pushed out a bulletin to all law enforcement personnel in the I-10 corridor.
Lufkin, Texas
On the morning of March 13th, 2012, an eagle-eyed Texas state trooper named Bryan Henry noticed a white Ford Focus in a hotel parking lot. After watching a man get into the vehicle and drive away, he decided to follow it from afar.
As they were traveling north along Highway 59, the Ford Focus drove 3 mph above the speed limit.
Realizing that he now had the opportunity to pull the motorist over and check his identification, Henry quickly switched on his flashers.
When Keyes realized that he was being pulled over, he turned right into this parking lot by the Cotton Patch Cafe and then rolled to a stop.
Henry approached the vehicle as though it were an everyday traffic violation. Throughout the conversation, he remained polite and composed.
This put Keyes at ease. From his perspective, it seemed unlikely that a lone cop would casually stroll up to a kidnapping suspect with no weapon drawn.
He was also probably aware that he had been a little too heavy on the accelerator.
If he just played it cool, all of this would be over, and he'd be on his way again.
Israel Keyes is arrested
After being asked to step out of his vehicle, Keyes complied. When Henry asked him what he was doing in Texas, he claimed that he was attending a wedding.
The pivotal moment came when Henry checked his driver's license and saw that he was from Anchorage, Alaska.
Unable to hide his excitement, he began to motion to a backup officer who had recently arrived at the parking lot.
Initially, the traffic stop may have seemed like a long shot. However, the trooper now had proof that the motorist was from the exact same city where the kidnapping had occurred.
At first, the killer seemed calm and relaxed. However, his demeanor changed when more backup units arrived at the location. As Keyes stood in the lot, surrounded by armed officers, Henry politely informed him that he had been pulled over because they were investigating a kidnapping.
On the outside, Keyes appeared confused. However, on the inside, he was in full panic mode, as he knew that he had just reached the end of the line.
He was unarmed, heavily outnumbered, and standing next to a vehicle that contained enough evidence to put him away for the rest of his life.
There was no way out of this.
When investigators searched his rental car, they found Samantha Koenig's debit card, phone, and identification. They also located the disguise that he had been wearing during his ATM withdrawals.
At that point, they decided to arrest him.
After looking into the 34-year-old's background, the authorities discovered that he was a construction worker with no history of violence or sexual crimes.
All they found was a single DUI.
To them, it seemed as though Israel Keyes was just some average Joe who had come out of nowhere. However, all of that changed when he finally started confessing to his crimes.

Further information is available in the "Photos" section below.
Israel Keyes arrest location
Below, you will find the address and the GPS coordinates for this location.
Address
3207 South First Street, Lufkin, Texas, TX 75901, USA
Map
To view directions on how to get there, you can use the Google Maps shortcut below:
GPS coordinates
The latitude and longitude coordinates for the lot are:
31.288865, -94.729150
Directions
The Cotton Patch Cafe is situated on the southern outskirts of Lufkin, beside Highway 59. It is about 1.5 miles south of the intersection between South John Redditt Drive and South First Street.
Details about the general area
Lufkin is a small city in Angelina County, which is in Deep East Texas. It is about 60 miles west of the state line with Louisiana.
Photos
Photos of the lot and other related images.
---
Cotton Patch Cafe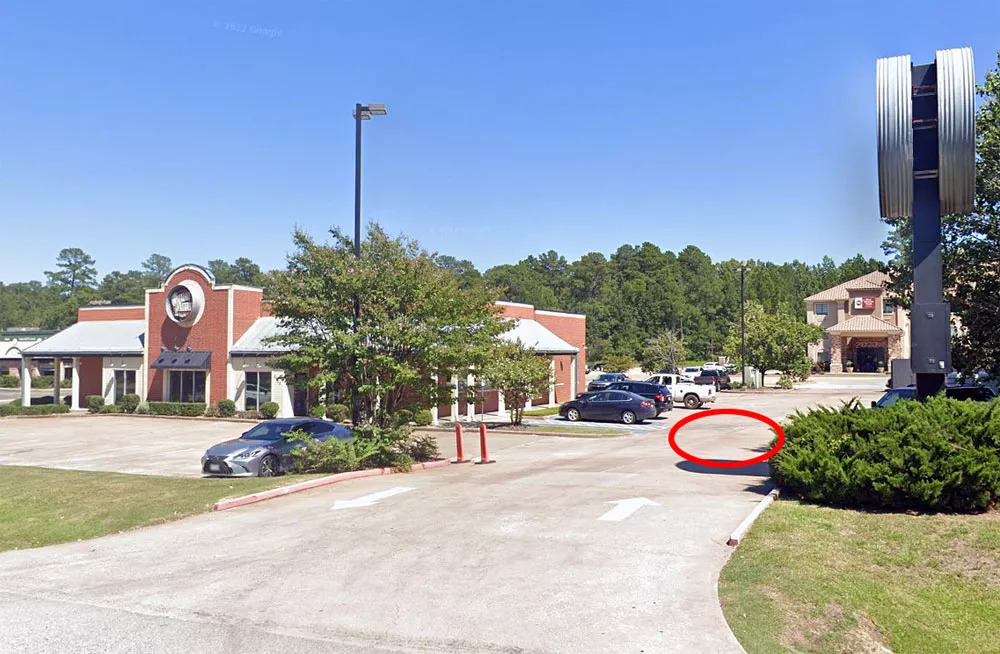 Image source: Google Maps
Israel Keyes was arrested in the parking lot of the Cotton Patch Cafe. The hotel in the background is clearly visible in the dash cam footage.
Bryan Henry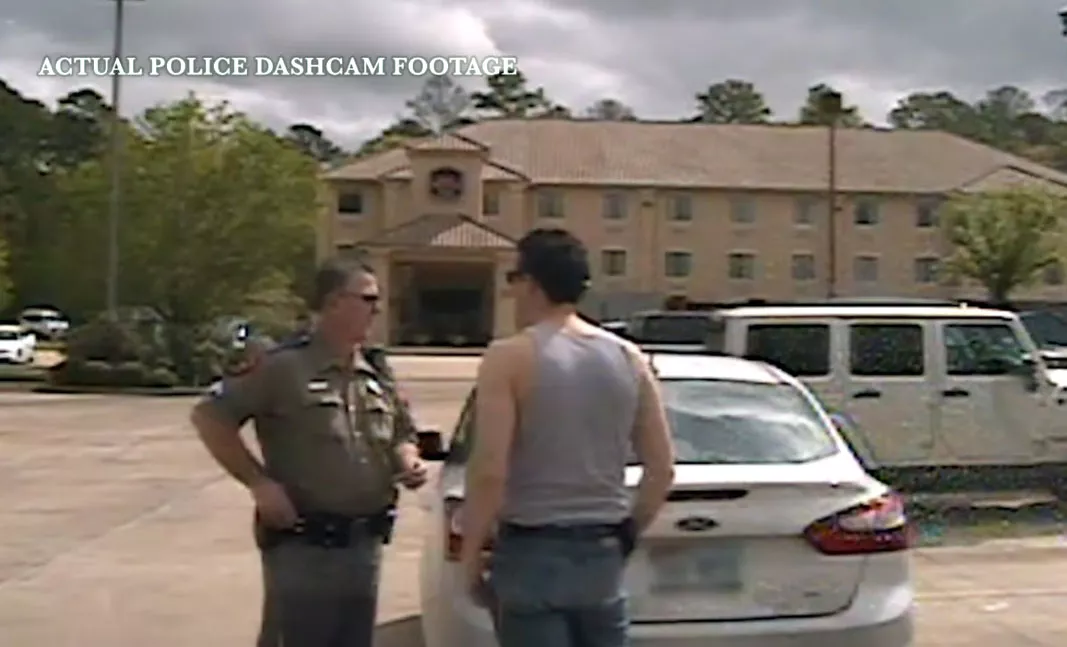 The screenshot above was taken from dash cam footage of the arrest.
State trooper Bryan Henry decided to tail the white Ford Focus after he noticed that it matched the description in the FBI's bulletin.
The fact that Keyes was a lone male who had recently left a hotel probably increased his suspicions, as it suggested that he wasn't from the immediate area.
After pulling the vehicle over, Henry remained calm and polite. He did not reveal the real reason behind the stop until Keyes was disarmed and surrounded.
"Is there a reason why I was pulled over?"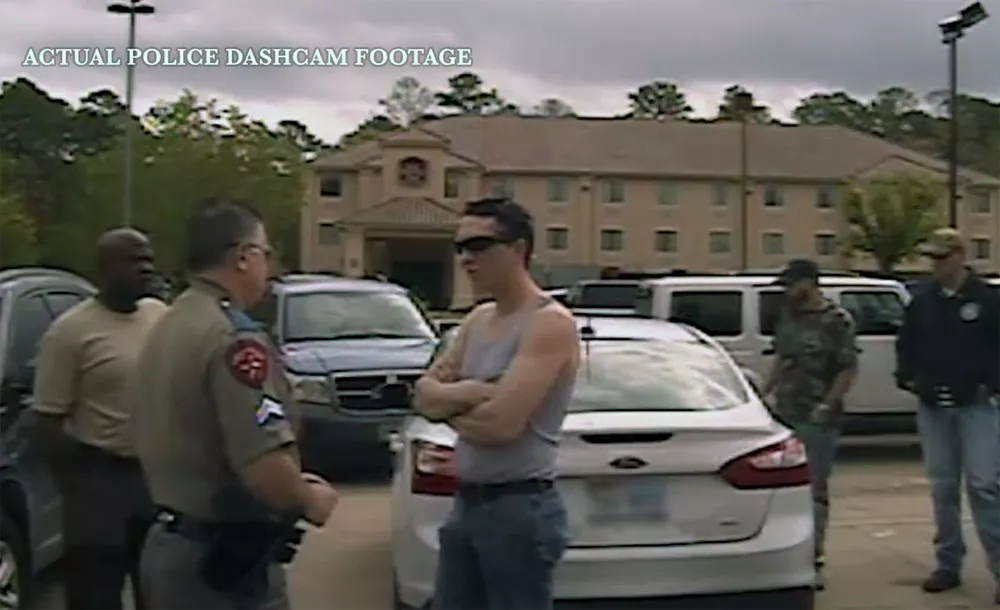 Keyes probably realized that it wasn't just a regular traffic stop when more backup units arrived at the scene.
Such a display of force would have been overkill for a measly speeding ticket.
While trooper Henry was busy checking his details and making some phone calls, Keyes stood motionless in the parking lot with his arms folded, staring off into the distance.
By that stage, it was too late for him to try to fight back or escape.
As he waited, he was most likely cursing his decision to pull over. Had he hit the gas and kept going, he might have stood a chance.
When Henry finally returned from his patrol car, Keyes asked, "Is there a reason why I was pulled over?"
At that point, Henry replied, "Well, I was gonna tell you that. We're investigating a kidnapping."
Although Keyes pretended to be confused by this revelation, it was obvious to everyone watching that Henry's words had hit him like a rock to the side of the head.
Ford Focus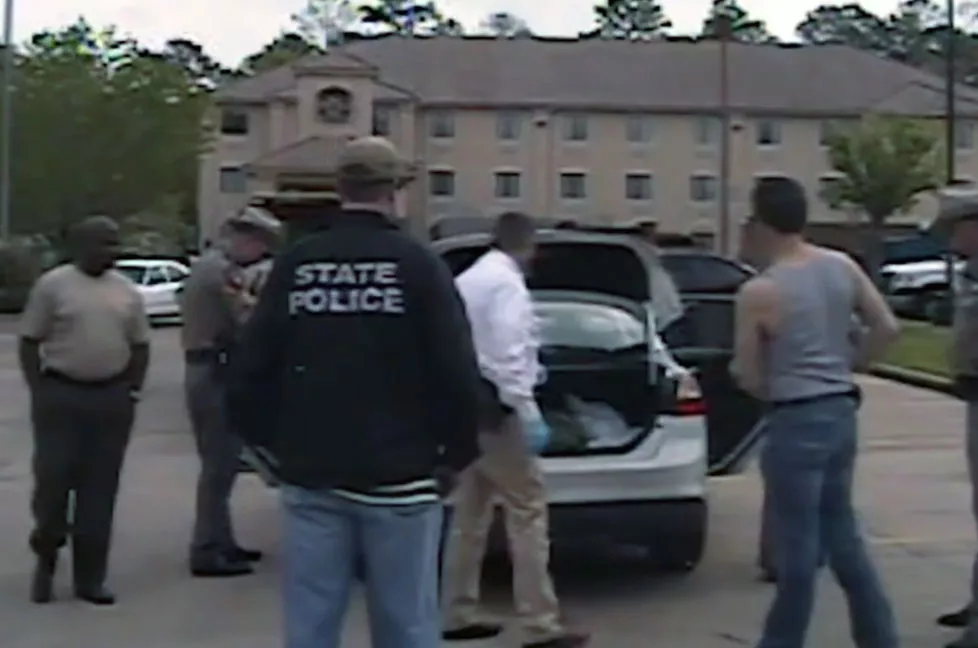 Shortly afterwards, detectives arrived and began to search Keyes' rental vehicle while he helplessly looked on.
Inside, they found Samantha Koenig's phone, identification, and debit card.
Israel Keyes' arrest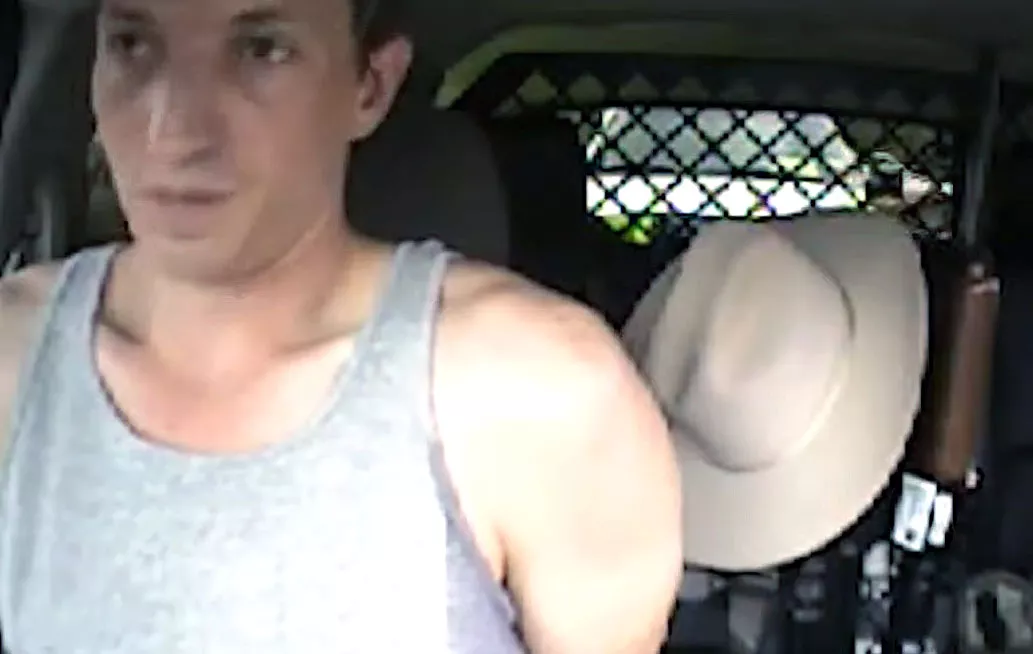 After finding the items, the officers had enough evidence to arrest Keyes on suspicion of kidnapping.
However, at the time, nobody had any idea that he was a serial killer.
It wasn't until he began confessing to his crimes that they realized he might be responsible for 11 murders across the United States.
Closest Locations
Other locations that are relatively close to this address: Roughly 143 miles away.
Serial Killer House in Pasadena, Texas Roughly 146 miles away.
Serial Killer House in Houston, Texas Roughly 152 miles away.
Crime Location in Houston, Texas