The house from After Life
Filming Location in Hampstead, London, England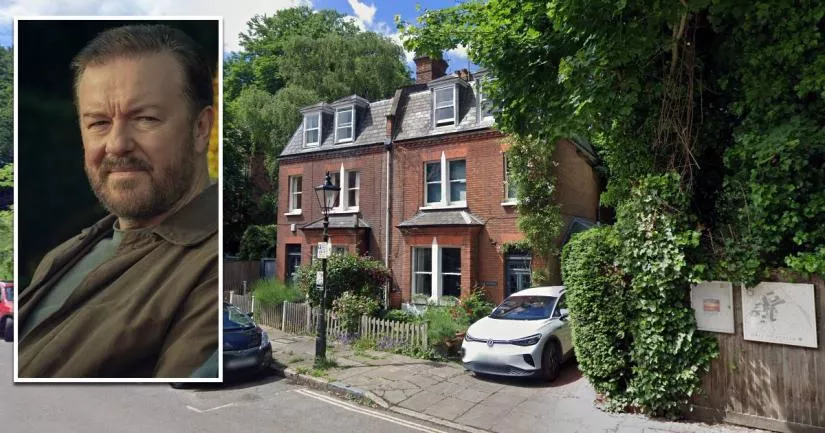 This is the house where Ricky Gervais' character, Tony Johnson, lives in the Netflix black-comedy series After Life.
In the TV show, the house is situated in a fictional town called Tambury.
However, in real life, it is located just outside of Hampstead, in the north of London, on a road called Vale of Health.
It appears in multiple episodes throughout the show.
Following the death of his late wife, Lisa, Tony lives here by himself with their pet dog, "Brandy the Dog."
Interestingly enough, Gervais actually lived in Hampstead between 2006 and 2015.

Further information is available in the "Photos" section below.
After Life house location
Below, you will find the address and the GPS coordinates for this location.
GPS coordinates
The latitude and longitude coordinates for the house are:
51.562371, -0.176671
Map
To view directions on how to get there, you can use the Google Maps shortcut below:
Address
The full address for this location is:
Heathdene
Vale of Health
Hampstead
London
NW3 1BB
England
Directions
Vale of Health is relatively close to the junction between Heath Street and Heath Road. It is a ten-minute walk from the Hampstead Tube station.
Private Property Warning
This is a private property. It is not a public place. Therefore, you should be respectful and not step foot on the property without permission.
Photos
Photos of the house and other related images.
---
Pat the postman
Episode 1, Season 1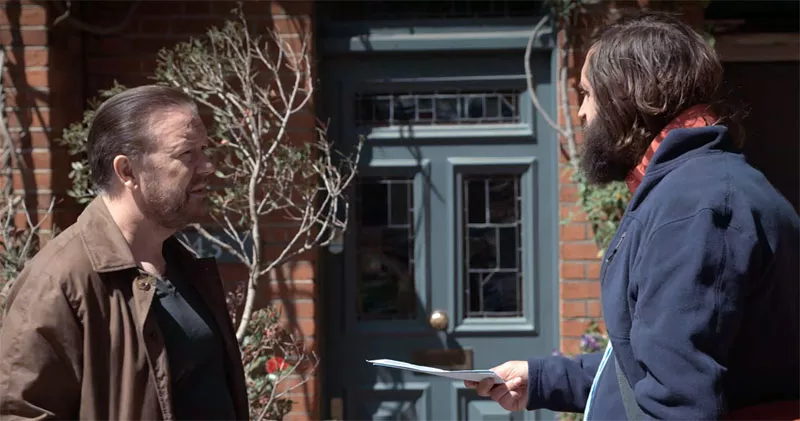 Ricky's character Tony argues with Postman Pat outside of his home in "Tambury".
The argument begins when Pat attempts to hand him his mail instead of walking over to the door and putting it through the letterbox.
In the TV show, the house number is 43. However, in real life, the sign says "Heathdene".
House
Episode 1, Season 1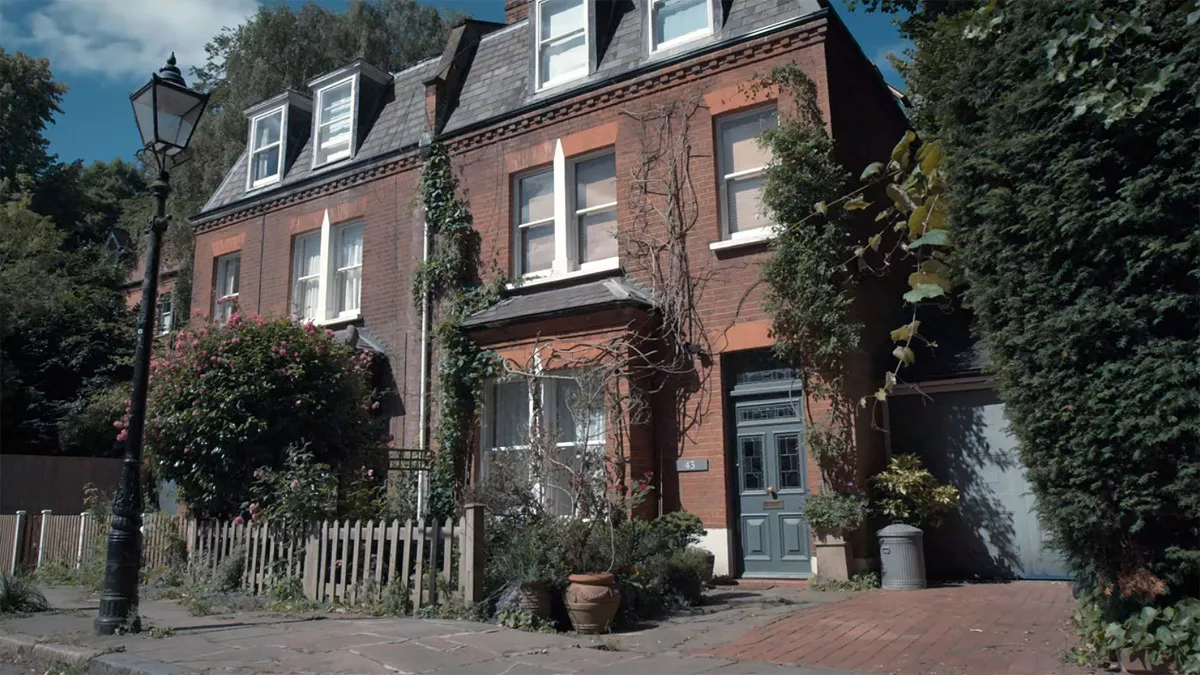 This screenshot is from the very first episode, which was filmed in 2018.
In 2022, it was estimated that the property was worth £2.4 million. This is unsurprising, considering how close it is to the centre of London. In real life, this property is more than 23 miles away from the Tambury Gazette newspaper building.
Google Earth image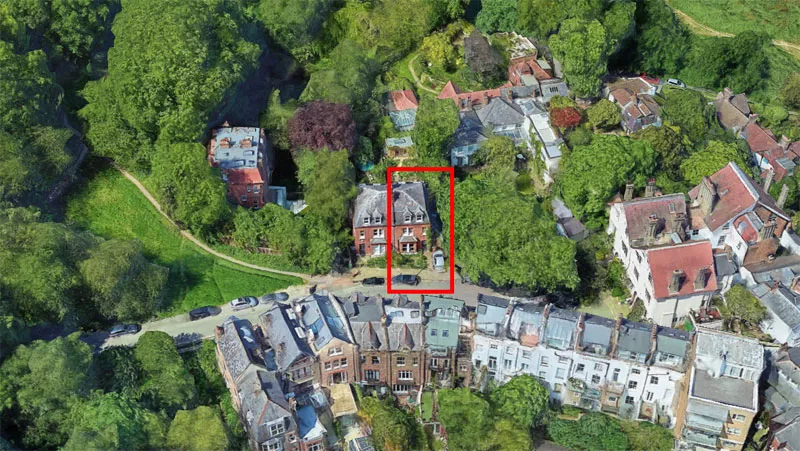 This is a Google Earth image of the property, which we have highlighted in red.
Matt calls
Episode 2, Season 1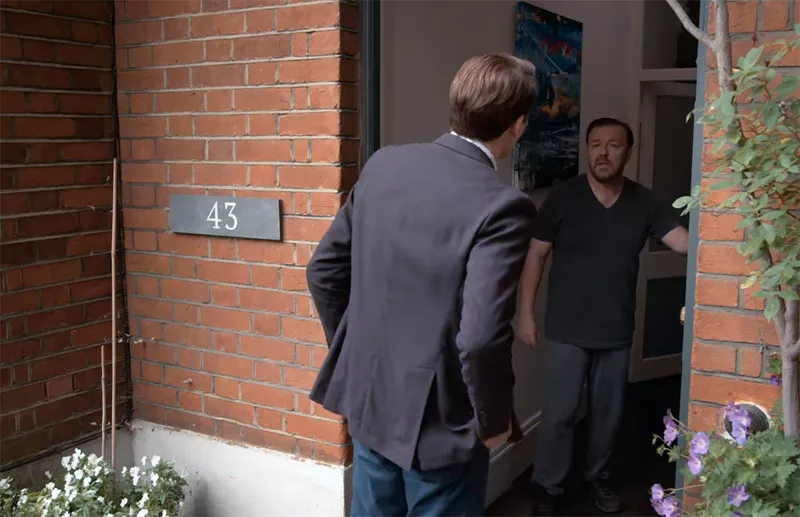 Tony speaks to his brother-in-law, Matt Braden, at the door. During this scene, Matt drops off his son and expresses his worry about Tony's recent talk of suicide.
Tony and Emma
Episode 1, Season 3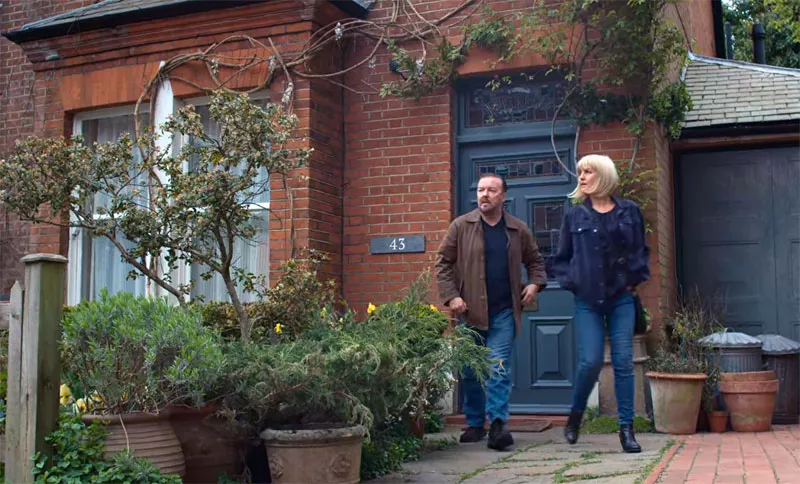 Tony and Emma leave the house together at the start of Season 3.
Although it seems as though the pair might be headed towards a relationship, Tony is clearly reluctant. Towards the end of the show, he continues to keep distance between them until Emma eventually explores opportunities with an old flame.
Night
Episode 4, Season 3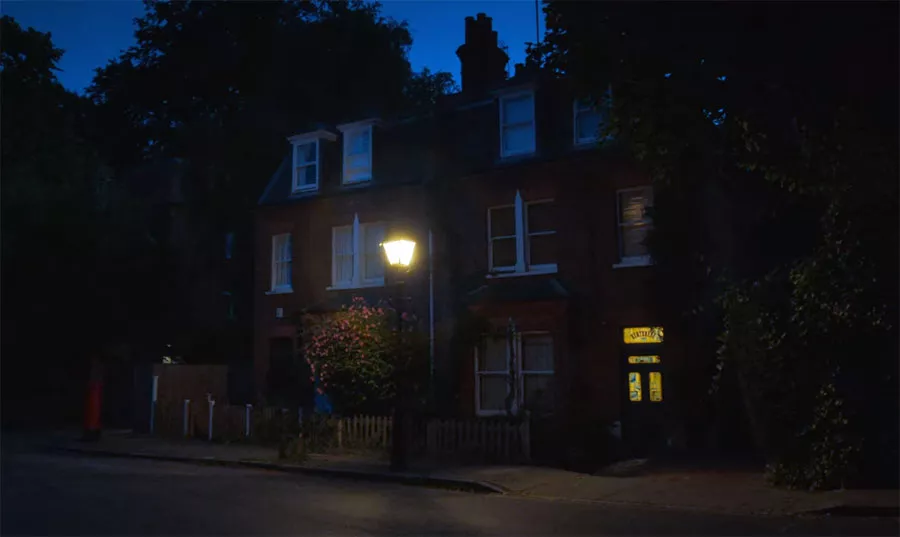 During this scene, Tony was having drinks with his workmates, Lenny and Kath
Season 2
Episode 1, Season 2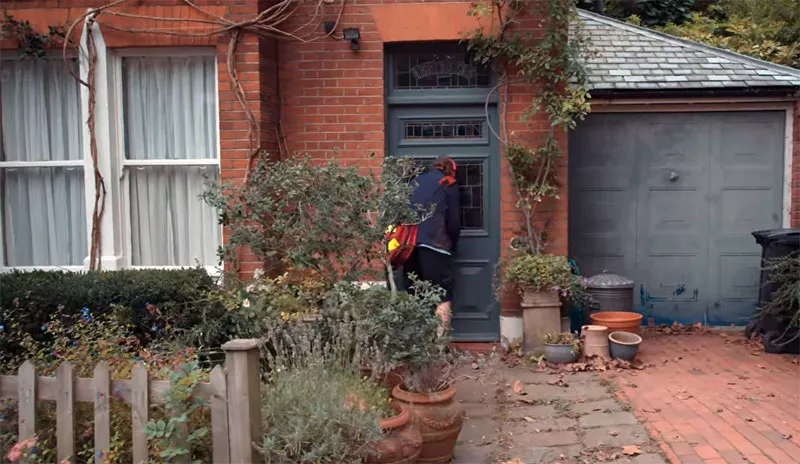 This image is from the start of Season 2. By this stage, Pat had learned to put the mail through the door.
Google Street View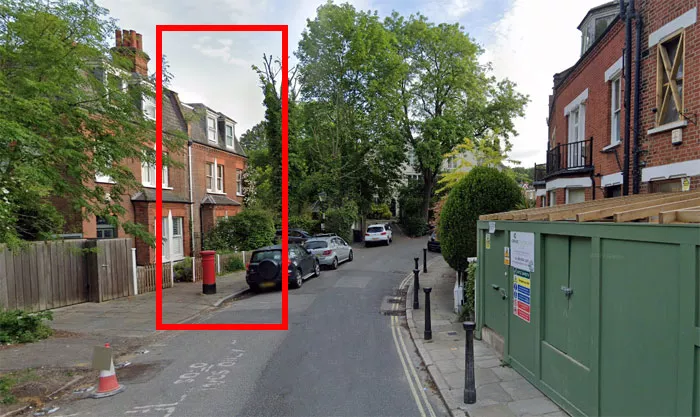 The Google Street View image above was captured in May of 2019.
As you are driving through Vale of Health, the house will appear on your left. We have highlighted the property in red.
Heathdene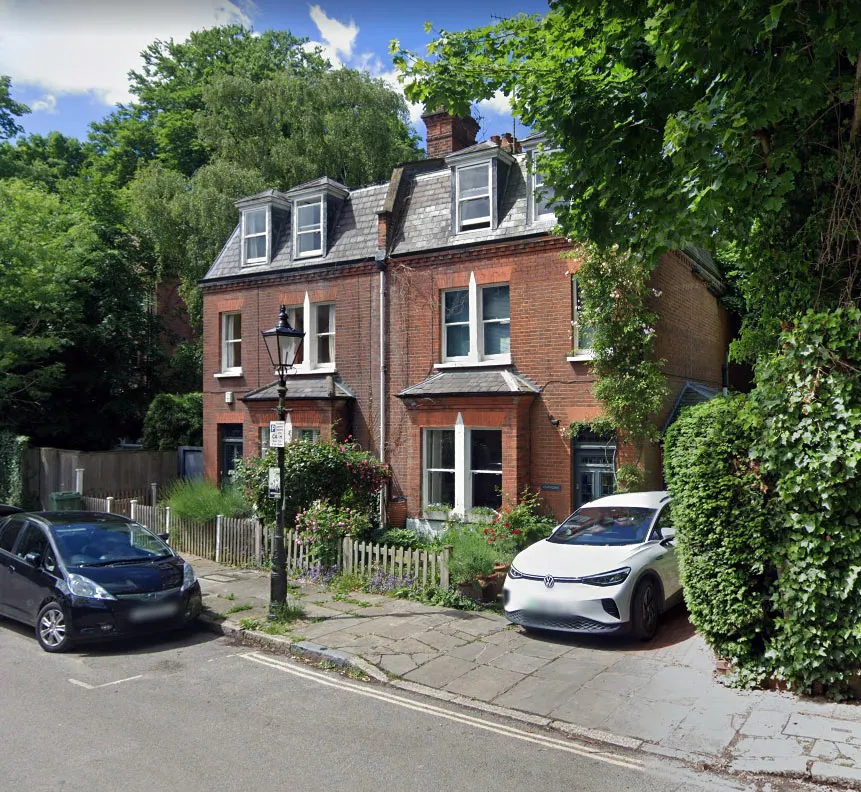 Image source: Google Maps
In real life, the house is called Heathdene.
Closest Locations
Other locations that are relatively close to this address: Roughly 10KM away.
Place of Interest in Kensington, London, England Roughly 12KM away.
Filming Location in Kennington, London, England Roughly 16KM away.
Crime Location in Clapham, London, England Roughly 102KM away.
Crime Location in Bethersden, Kent, England