The location where the music video for "Come On Eileen" was filmed
Filming Location in Kennington, London, England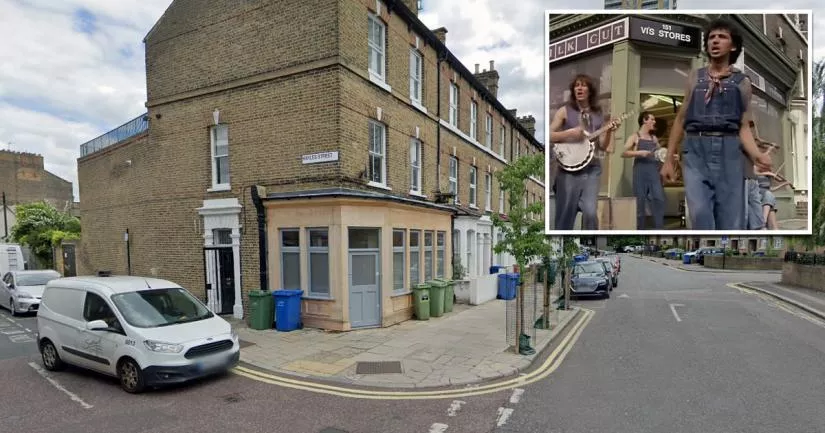 This is the location where the music video for "Come On Eileen" was filmed.
It is situated at 151 Brook Drive in the Kennington district of London, England.
The song, which was released by the English pop rock band "Dexys Midnight Runners", went on to become the highest-selling British single of 1982. It is also widely considered to be one of the best songs of the 1980s.
In the music video, the band performs outside of this nondescript corner shop wearing denim overalls.
When the lead singer's love interest, "Eileen", walks by, he attempts to talk to her. However, she gives him the cold shoulder and keeps going.
Throughout the video, he continues to pursue her until he finally runs up behind her and "catches" her.
At the end, Eileen joins him outside the corner shop. After putting their arms around each other, they walk off together along Brook Drive.

Further information is available in the "Photos" section below.
Come On Eileen: Filming Location
Below, you will find the address and the GPS coordinates for this location.
Address
151 Brook Drive, Kennington, London, SE11 4TG, England
Map
To view directions on how to get there, you can use the Google Maps shortcut below:
GPS coordinates
The latitude and longitude coordinates for the store are:
51.493594, -0.104604
Directions
The unit sits on the corner of Brook Drive and Hayles Street in Kennington. It is just a short walk from the Imperial War Museum.
The closest underground station is Elephant & Castle, which can be reached via the Northern or Bakerloo lines.
Details about the general area
Kennington is a district in the borough of Lambeth in South London.
Photos
Photos of the store and other related images.
---
Vi's Stores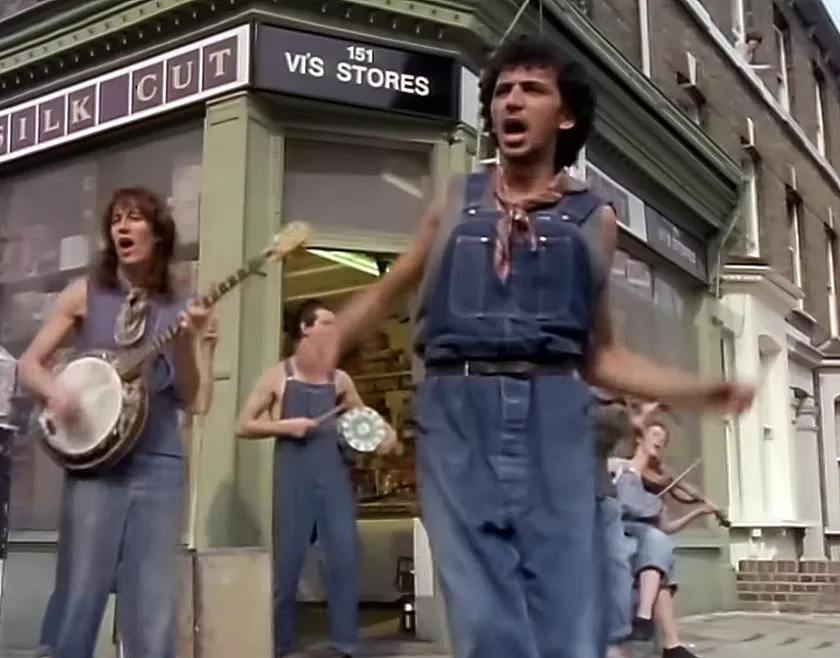 This is a screenshot of the music video.
When "Come On Eileen" was filmed, the corner shop was called Vi's Stores.
151 Brook Drive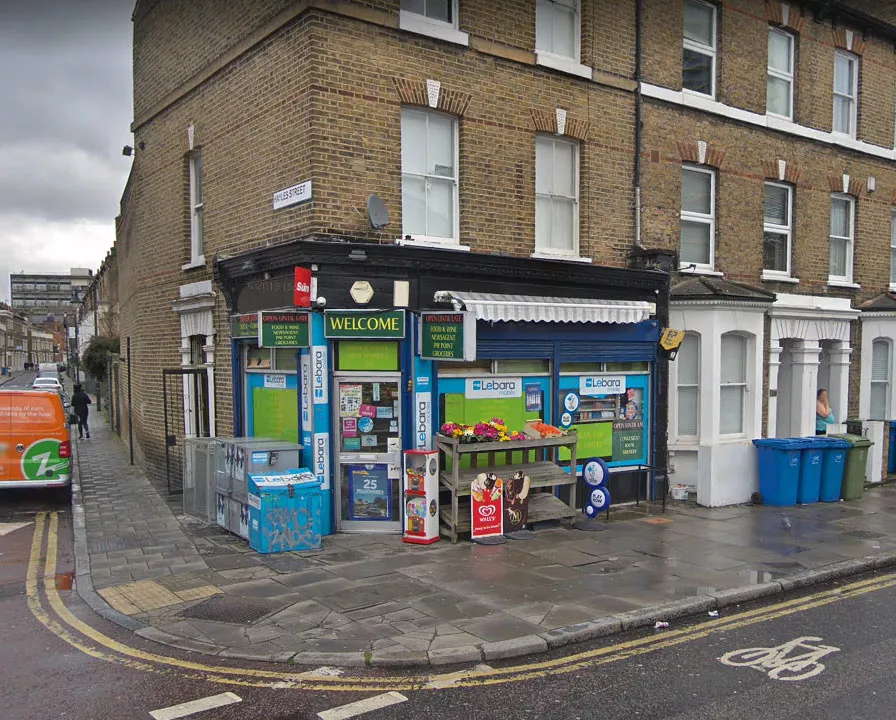 151 Brook Drive was home to a mini market up until 2020.
Empty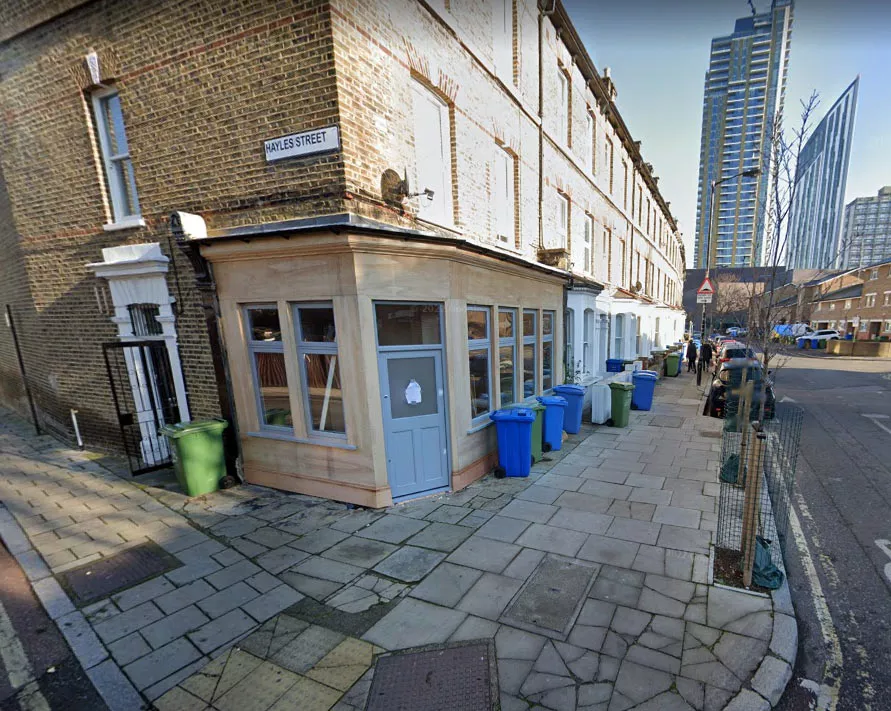 Sadly, the unit has been left empty for the past couple of years.
Eileen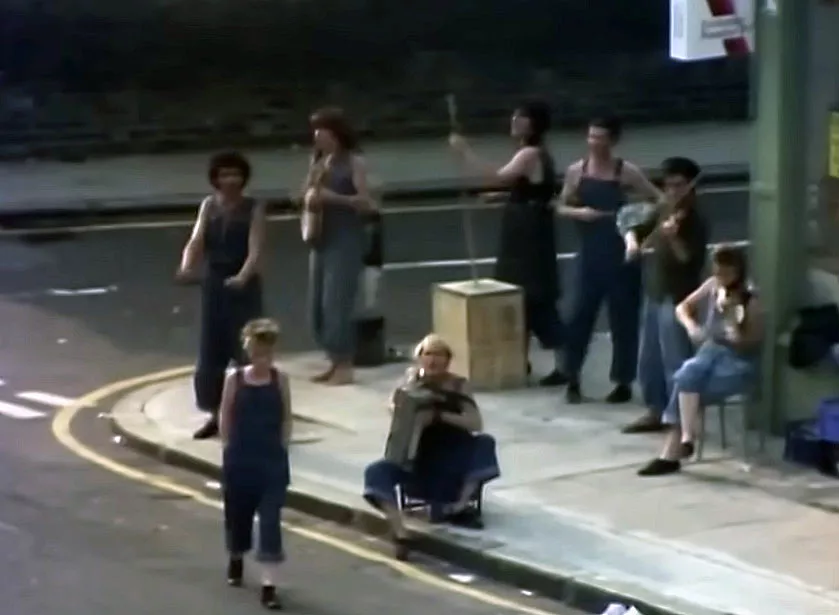 Eileen ignores her suitor and continues walking past the shop.
The character was portrayed by Máire Fahey, who is the sister of singer Siobhan Fahey (Shakespears Sister and Bananarama).
Corner shop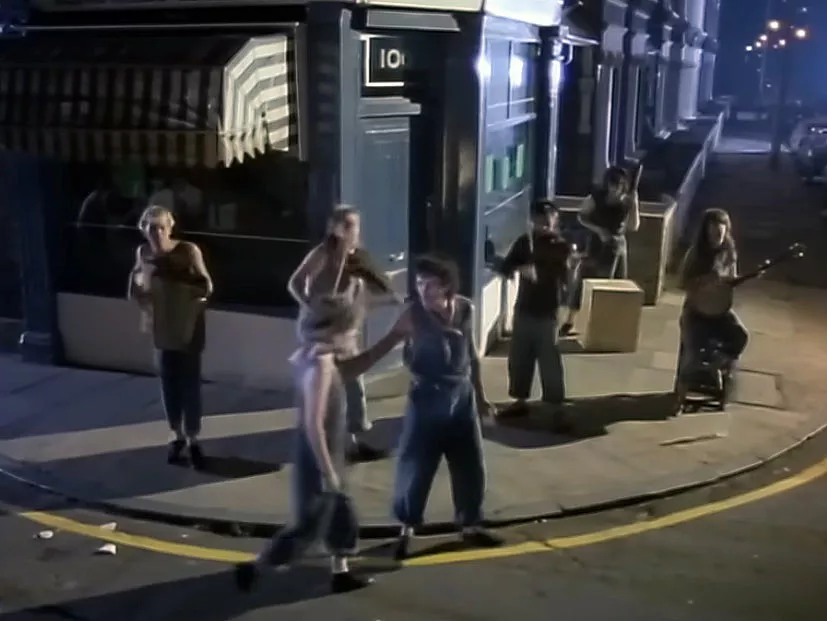 At the end of the video, Eileen and the lead singer, Kevin Rowland, embrace each other outside of the corner shop. They then turn around and walk east along Brook Drive.
Aerial image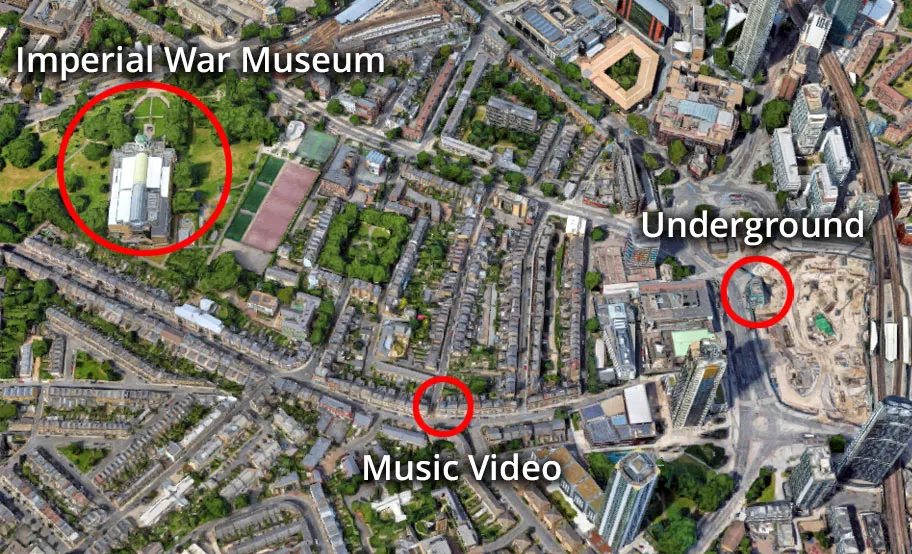 This aerial map highlights the location of the shop, the Imperial War Museum, and the Elephant & Castle underground station.
Closest Locations
Other locations that are relatively close to this address: Roughly 7KM away.
Crime Location in Clapham, London, England Roughly 12KM away.
Filming Location in Hampstead, London, England Roughly 91KM away.
Crime Location in Bethersden, Kent, England