The street where Sarah Everard was abducted.
Crime Scene Location in Clapham, London, England.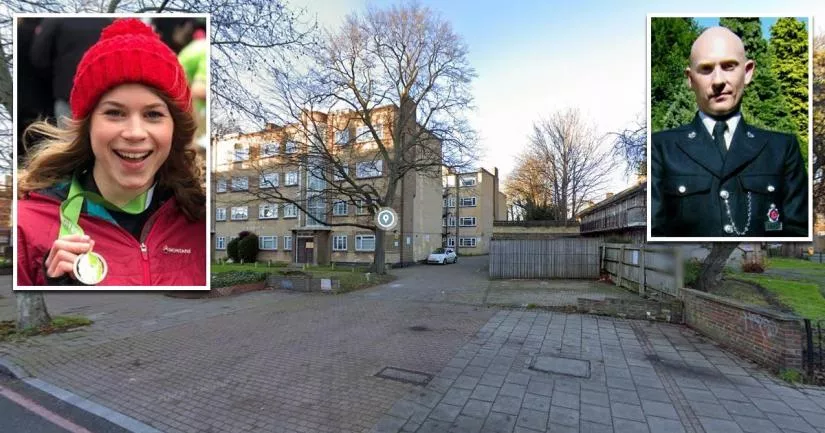 This is the location where Metropolitan Police officer Wayne Couzens abducted Sarah Everard.
At around 9.30 p.m. on March 3rd, 2021, Couzens stopped Everard at this section of Poynders Road in Clapham, London.
During the stop, Couzens informed the 33-year-old marketing executive that he was arresting her for breaking COVID lockdown rules.
After "arresting" Everard, he drove to a site in Dover, where he raped and murdered her.
Following the murder, he dumped her body at a site in Hoad's Wood, near Ashford.
Where was Sarah Everard abducted?
Below, you will find the address and the GPS coordinates for this location.
GPS coordinates.
The latitude and longitude coordinates for the street are:
51.450093, -0.138537
Map.
To view directions on how to get there, you can use the Google Maps shortcut below:
Address.
The full address for this location is:
Poynders Road
Clapham
London
SW4 8PL
England
Directions.
Couzens stopped Everard outside of Poynders Court. This location is relatively close to Agnes Riley Gardens and Clapham Common.
This location belongs to the following categories:
Crime Scenes
Closest locations.
Other locations that are relatively close to this place. Roughly 7KM away.
Filming Location in Kennington, London, England Roughly 9KM away.
Place of Interest in Kensington, London, England Roughly 16KM away.
Filming Location in Hampstead, London, England Roughly 91KM away.
Crime Location in Bethersden, Kent, England