Livia Soprano's house
Filming Location in Verona, New Jersey, United States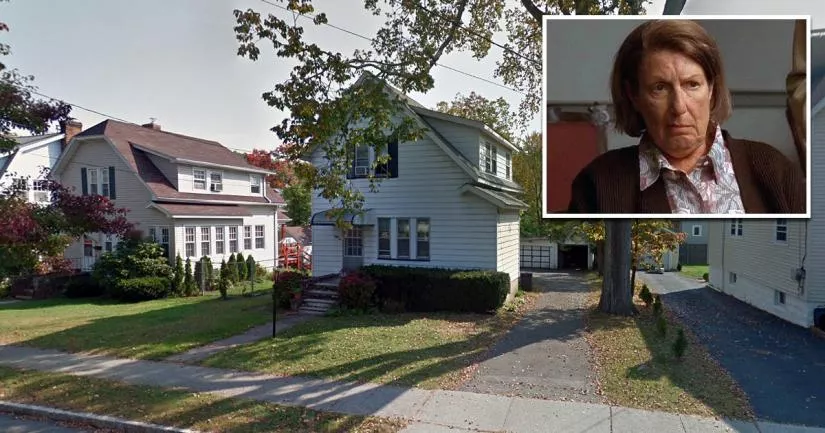 This is the house where Livia Soprano lived in The Sopranos.
It is situated at 55 Gould Street in Verona, New Jersey.
When a fire breaks out in the kitchen in Season 1, Tony decides to put his elderly mother in a retirement home and sell the house.
However, he later breaks off all contact with her after it emerges that she has been putting his life in danger by attempting to turn his uncle Junior against him.
In Season 2, Tony's sister Janice moves into the house to take care of their mother. She also manages to convince Tony to take the property off the market.
A few episodes later, Janice and her fiancé, Richie Aprile, get into a huge argument in the kitchen. During the bust-up, Richie decides to punch Janice in the mouth.
Shocked and incensed by this, Janice leaves the room and fetches a gun. She then returns to the kitchen and shoots Richie in the chest.
Later on in the series, Tony starts living here following his separation from Carmela.

Further information is available in the "Photos" section below.
Livia Soprano house address
Below, you will find the address and the GPS coordinates for this location.
GPS coordinates
The latitude and longitude coordinates for the house are:
40.835140, -74.245215
Map
To view directions on how to get there, you can use the Google Maps shortcut below:
Address
The full address for this location is:
55 Gould Street
Verona
New Jersey
NJ 07044
United States
Directions
The property is at the end of Gould Street, near Personette Avenue.
Details about the general area
Verona is a small township that sits between Caldwell and Montclair in New Jersey. It is roughly 10 miles northwest of Newark.
Private Property Warning
This is a private property. It is not a public place. Therefore, you should be respectful and not step foot on the property without permission.
Photos
Photos of the house and other related images.
---
Tony arrives at his mother's house with a CD player
Episode 1, Season 1 - The Sopranos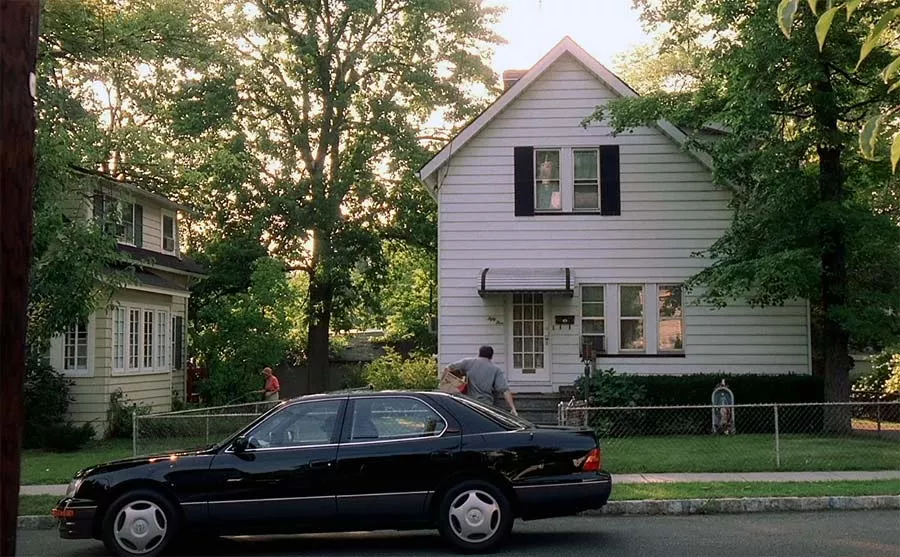 In the very first episode, Tony arrives at his mother's house and attempts to give her a CD player. He tells her that she can use it to listen to all of her old favorites.
However, Livia waves the CD player away and claims that she doesn't want it.
Fire
Episode 2, Season 1 - 46 Long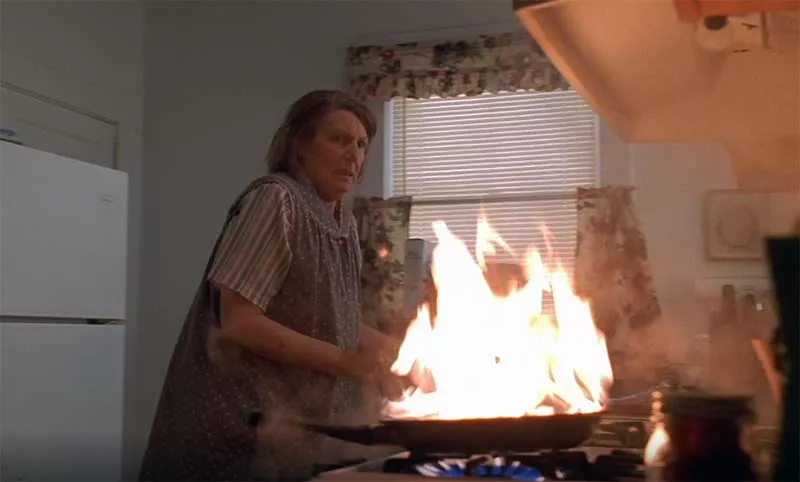 During the second episode, a pan fire breaks out in Livia's kitchen while she is talking to Tony on the phone.
At that point, Tony decides that his mother is too old to be living by herself.
In S01E11, he informs his mother that someone has agreed to buy the property. However, due to their turbulent relationship, it is possible that he was lying. It is also plausible that the deal fell through.
The house
Episode 1, Season 2 - Guy Walks into a Psychiatrist's Office...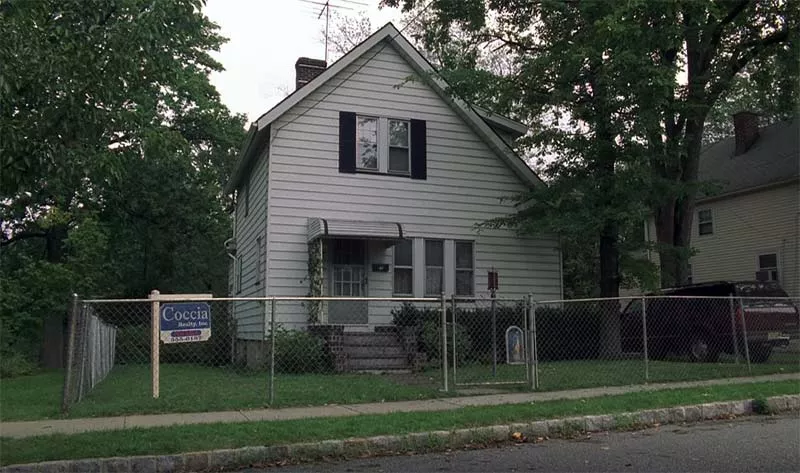 This image of the property is from Season 2.
During this scene, the realtor informs Tony that a group of high school kids broke into the house and caused water damage by leaving a sink on.
Meadow's party
Episode 3, Season 2 - Toodle-F**king-Oo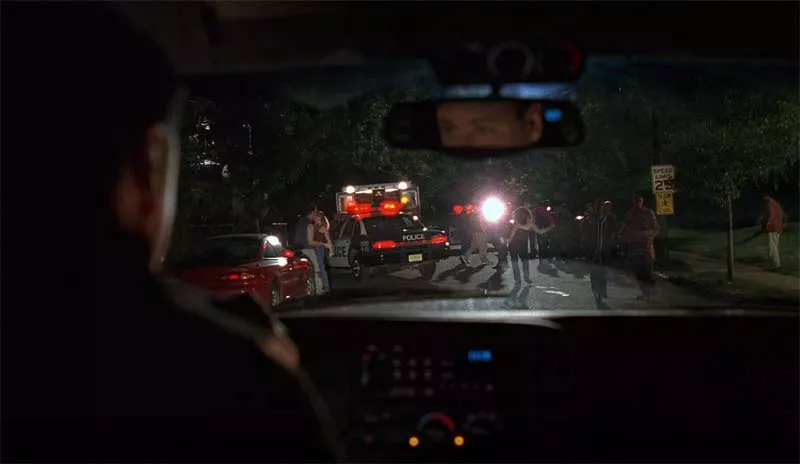 In the episode "Toodle-F**king-Oo", Tony's teenage daughter Meadow holds a party at the property. However, the party eventually gets out of hand when one kid overdoses.
When Tony turns up at the scene, he sees a police car and an ambulance parked outside.
Tony learns that his sister is dating Richie Aprile
Episode 5, Season 2 - Big Girls Don't Cry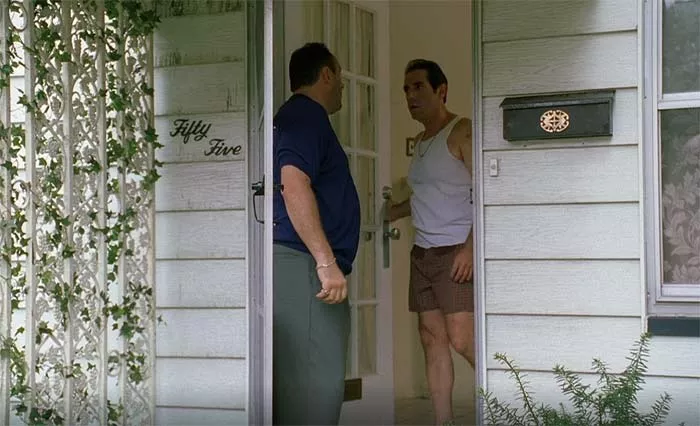 In the episode "Big Girls Don't Cry", Tony Soprano discovers that his sister Janice is attempting to take out a loan on their mother's house. Enraged, he immediately drives over and bangs on the front door.
However, he is shocked when Richie Aprile answers it in his underwear.
Tony Blundetto
Episode 9, Season 5 - Unidentified Black Males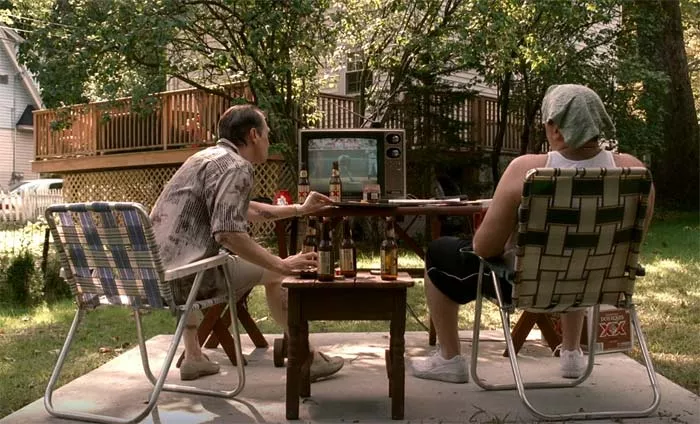 Tony and his cousin Tony Blundetto sit in the yard drinking beers and watching a baseball game.
Closest Locations
Other locations that are relatively close to this address: Roughly one mile away.
Filming Location in West Orange, New Jersey, United States Roughly one mile away.
Filming Location in Caldwell, New Jersey, United States Roughly 3 miles away.
Filming Location in Caldwell, New Jersey, United States Roughly 3 miles away.
Filming Location in Fairfield, New Jersey, United States Roughly 4 miles away.
Filming Location in Bloomfield, New Jersey, United States