The location where Steven Earl Kraft went missing
Place of Interest in Benton Harbor, Michigan, United States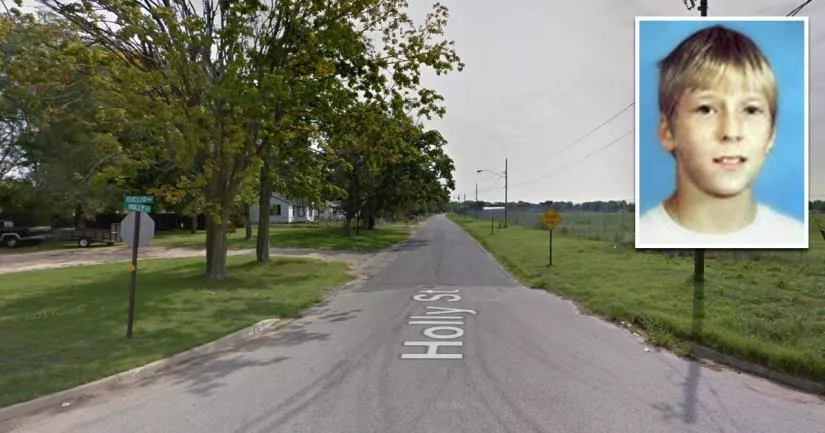 This is the location where Steven Earl Kraft went missing.
The 12-year-old sixth grade student was last seen in the Benton Heights neighborhood of Benton Harbor, Michigan, on Thursday, February 15th, 2001.
Kraft's family home was situated at 2103 Holly Street. However, like many properties in the area, it was torn down in 2005.
These days, the original neighborhood mostly consists of empty fields and some overgrown roads.
At around 6.45 p.m., Kraft left his house to walk his two dogs and never returned. It is believed that he disappeared at some point between 7 and 8 p.m.
Kraft's parents did not worry when he failed to return for dinner, as his married sister lived in the same neighborhood and he frequently visited her house to play with his younger nephew.
It wasn't until 9.30 p.m. that they contacted his sister and learned that he wasn't there.
Although the two dogs were later found, there was no sign of "Stevie".
February 15th, 2001, was a cold night in Benton Harbor. Historical weather data shows that the temperature was 32 °F (0 °C) and that it continued to drop in the days that followed.
Kraft left his home in a light basketball team jacket. He also wasn't wearing a hat or gloves. Therefore, it is unlikely that he was planning on traveling very far. Given the temperatures involved, it would have been challenging for him to stay outside for too long without seeking shelter.
Kraft's father, Steven, said that they found tracks from his son's lug boots that led to Harbor Haven Ministries at 2372 Irving Street, which was one block south of their house. He also claimed that a "large man" from the mission (who he didn't know) gave him "pointers" on where to look for his son.
A search of a large icy pond on the northern side of the building led to nothing.
At the time of his disappearance, the 12-year-old had recently been suspended from Hull Elementary School due to a fight that he had with another boy. Although he reportedly acted in self-defense, school policy at the time dictated that both parties had to be suspended.
Kraft's suspension ended on the day that he went missing, which meant that he was scheduled to go back to school the following morning.
In the days following his disappearance, law enforcement officials, the local fire department, and a team of 300 volunteers scoured the fields, woods, and sewer system around his home. Helicopters equipped with infrared cameras were also used to scan the ground below.
Following a week of no results, the 10-square-mile search effort was scaled down and public volunteers were excluded.
During the investigation, FBI agents were brought in to assist the Benton Charter Township Police Department, which had assembled a team of more than a dozen officers.
More than 200 tips were received from the public, all of which seemingly led nowhere. Various sightings of the boy also turned out to be false.
Kraft's father agreed to take a polygraph test, which he passed. Such tests are routine in these kinds of cases, as investigators will always try to rule out family members.
Although potential suspects were identified, an arrest was never made. Consequently, Kraft's case eventually went cold.
Sadly, he remains missing to this day.

Further information is available in the "Photos" section below.
Steven Earl Kraft last seen location
Below, you will find the address and the GPS coordinates for this location.
GPS coordinates
The latitude and longitude coordinates for the street are:
42.129963, -86.405578
Map
To view directions on how to get there, you can use the Google Maps shortcut below:
Address
The full address for this location is:
Holly Street
Benton Harbor
Michigan
MI 49022
United States
Directions
Holly Street is about 250 feet south of the intersection between North Euclid Avenue and Red Arrow Highway.
Details about the general area
It is situated in a neighborhood called Benton Heights.
Photos
Photos of the street and other related images.
---
Steven Earl Kraft's house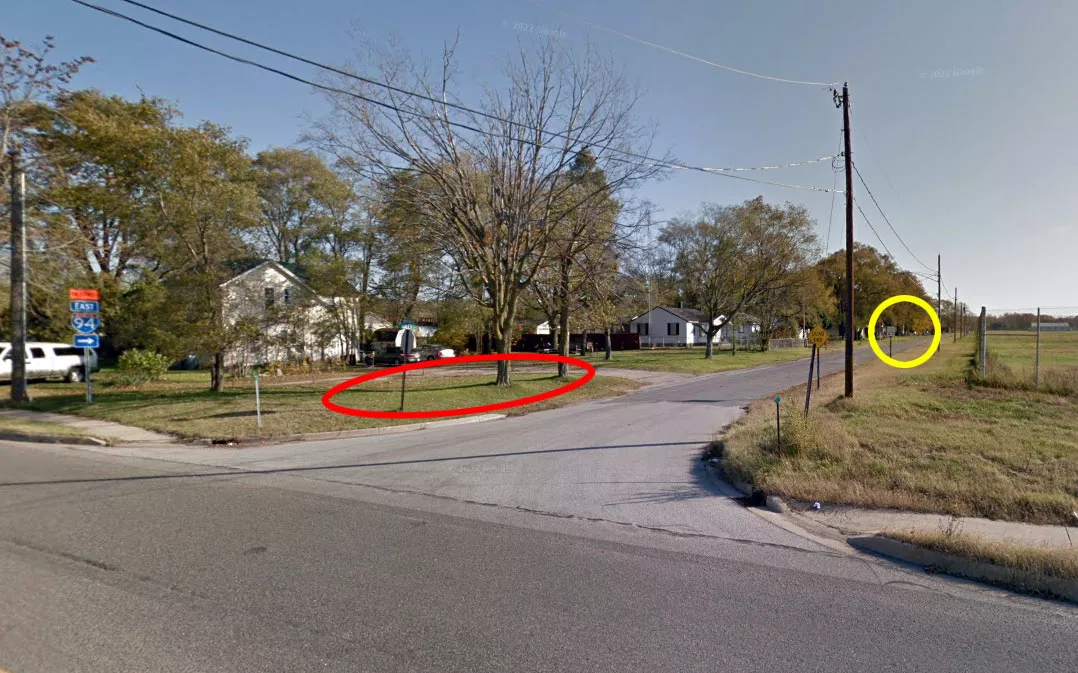 Image source: Google Maps
Kraft's house was situated at 2103 Holly Street. Depending on the source, the address may also be listed as 2103 Holly Avenue or 2103 Holly Drive.
The house was situated on the corner of Holly Street and North Euclid Avenue (red ellipse).
Kraft was reportedly last seen further down the street (near the yellow circle).
The boy's family moved to a nearby neighborhood in 2002.
Coordinates: 42.130029, -86.407606
Map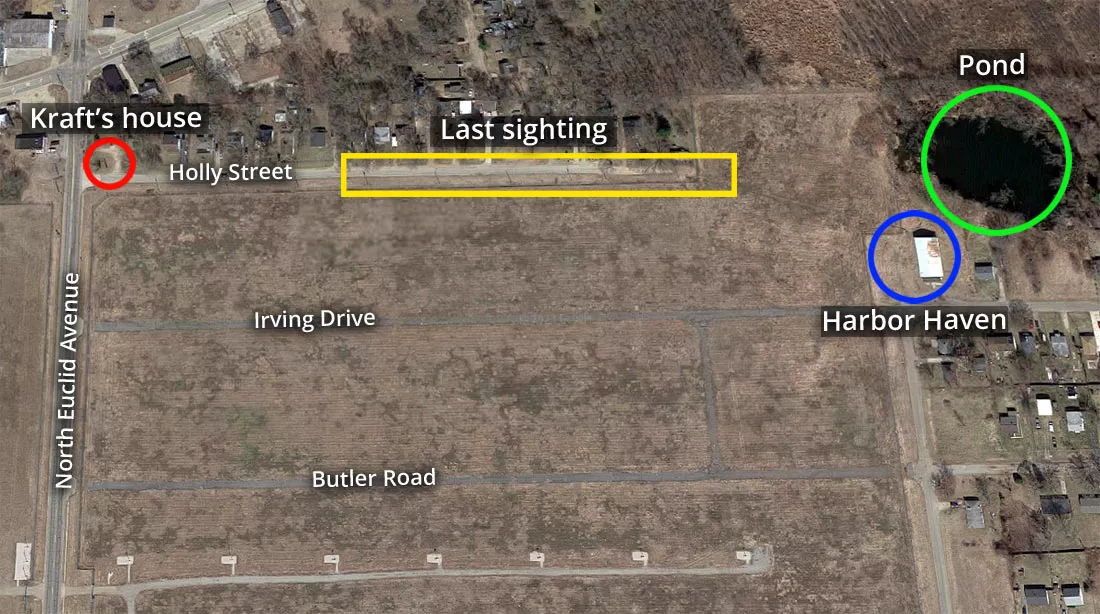 This aerial map illustrates the various points of interest in Kraft's case.
Back in 2001, Irving Drive and Butler Road consisted of rows of houses. These days, the area is an empty, gated field that belongs to the nearby Southwest Michigan Regional Airport.
Neighbors reportedly saw the boy somewhere in the yellow rectangle. According to Kraft's father, they found tracks that led to Harbor Haven Ministries at 2372 Irving Street (blue circle).
A dive team searched the large pond at the back of the building (green circle). However, they failed to find anything of note.
A number of iced-over ponds in the area were also checked for cracks and other signs that the boy had fallen into them. Dive teams re-evaluated at least three of these ponds in 2002.
Holly Street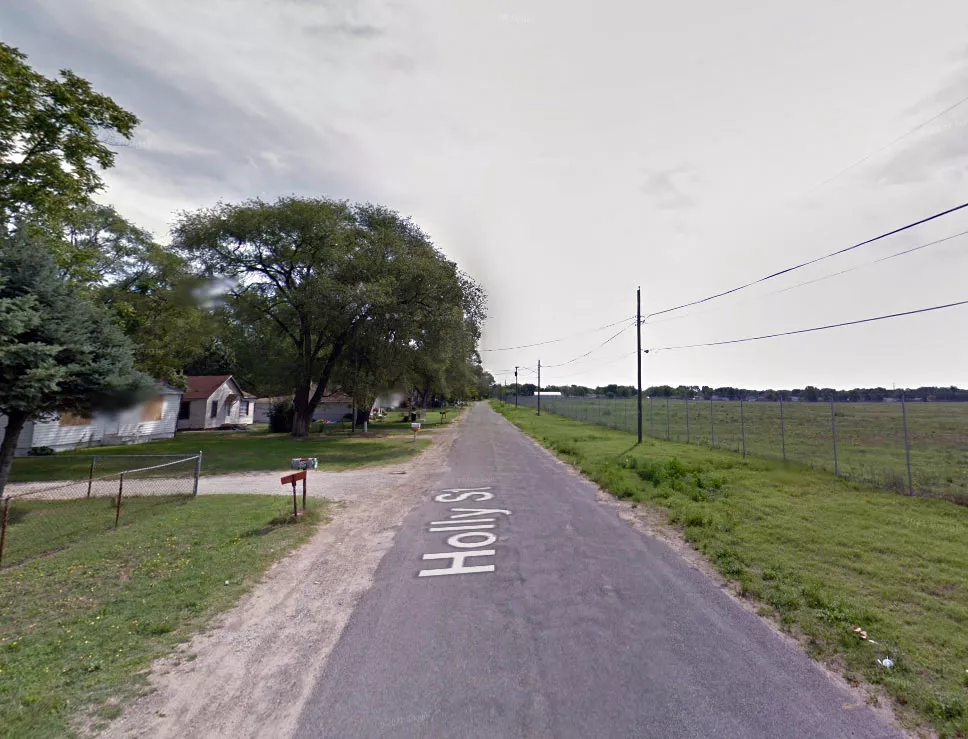 He was reportedly last seen on Holly Street, just a few hundred feet east of his home.
Harbor Haven Ministries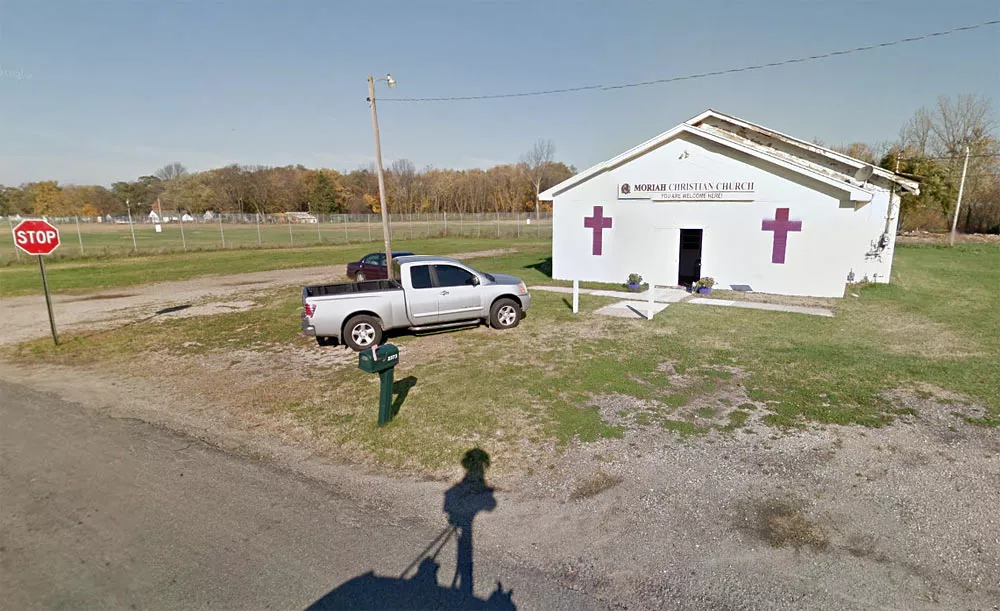 Kraft's father told reporters that he saw his son's footprints and dog tracks near the pond at the back of Harbor Haven Ministries on Irving Street. He also noted that the ice on the pond was not broken.
It is unclear whether these footprints were actually proven to be his or not.
Harbor Haven Ministries was founded by Pastor Tom Williams.
The Google Street View image above was captured in October of 2012—more than 10 years after the boy went missing. At the time, the building was home to the Moriah Christian Church.
Coordinates: 42.129233, -86.401472
Missing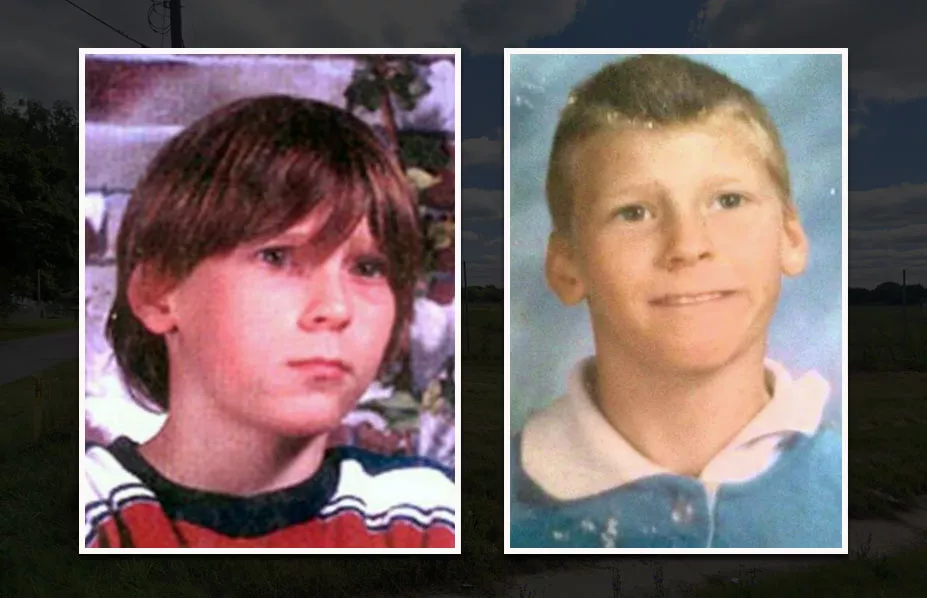 Kraft lived in a small, close-knit community where everyone knew each other. Neighbors described him as a boisterous 12-year-old who enjoyed playing in the woods around his home.
At the time of his disappearance, he was wearing a blue and green Charlotte Hornets jacket, a tan and white striped t-shirt, tan parachute pants, and black lug boots.
If Kraft is still alive, then he is now in his mid-30s.
Sadly, both of his parents passed away shortly after the 20th anniversary of his disappearance (2021). Up until the end, they continued to provide the FBI agent in charge of their son's case with any small details that they could remember.
There are multiple theories as to why Kraft may have vanished in such a manner.
The first and most obvious one is that he was abducted by an opportunistic sexual predator who noticed him walking around the dark streets by himself.
The second theory is that he fell into a pond, crevice, hill, or another forested area that was somehow overlooked.
Of course, it is also possible that he was killed by someone he knew. For example, a physical struggle may have spiraled out of control, or he may have been struck by a motorist who subsequently panicked and decided to cover up the incident.
Unfortunately, it seems as though this is one of those cases that will require a sudden, unexpected stroke of luck to be solved.
Visualize
There is more than one location associated with this entry. To view all of these places on the same map, you can use the following feature:
Closest Locations
Other locations that are relatively close to this address: Roughly 83 miles away.
Crime Location in Chicago, Illinois, United States Roughly 92 miles away.
Serial Killer House in Chicago, Illinois, United States Roughly 100 miles away.
Crime Location in Bensenville, Illinois, United States Roughly 119 miles away.
Crime Location in Enos, Indiana, United States Roughly 123 miles away.
Crime Location in Milwaukee, Wisconsin, United States