The location where the Spilotro brothers were murdered
Crime Scene Location in Bensenville, Illinois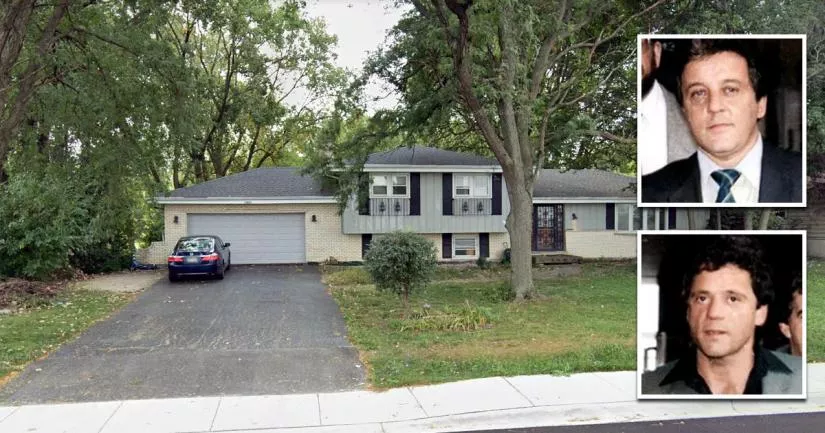 This is the location where the mob murdered Anthony and Michael Spilotro.
It is situated at 17W101 Bryn Mawr Avenue in Bensenville, Illinois.
These days, it is an empty lot, as the property was torn down in 2022.
Although Anthony and Michael Spilotro were both members of the Chicago Outfit, Michael was not a made man. Instead, he was just an "associate".
On June 14th, 1986, the brothers were invited to a basement in this house in Bensenville. When they received the invitation, they presumed that they were attending an initiation ceremony and that Michael was finally going to become a made man.
Of course, this is what their killers wanted them to believe.
When the pair arrived at this address and walked down into the basement, a group of men tackled Michael to the ground, placed a rope around his neck, and then removed a revolver that he had in his jacket.
Realizing that one of the bosses of the family had ordered their deaths, Anthony reportedly asked his killers if he could say a prayer.
Moments later, the Spilotro brothers were beaten to death with baseball bats.
Afterwards, they were stripped to their underwear and then buried in a rural cornfield near Enos, Indiana.
At the time of the murders, the house was reportedly owned by the brother-in-law of Lee Magnafichi, who was a mobster in the Chicago Outfit.

Further information is available in the "Photos" section below.
Sub-entry
This location has been marked as a sub-entry. As a result, it might lack certain details. For more information about this subject, please check out the following location:
Where was the house?
Below, you will find the address and the GPS coordinates for this location.
Address
17W101 Bryn Mawr Avenue, Bensenville, Illinois, IL 60106, USA
Map
To view directions on how to get there, you can use the Google Maps shortcut below:
GPS coordinates
The latitude and longitude coordinates for the house are:
41.978832, -87.961756
Directions
The empty lot is roughly 220 yards (200 meters) west of the intersection between Busse Road and Bryn Mawr Avenue.
Photos
Photos of the house and other related images.
---
Demolished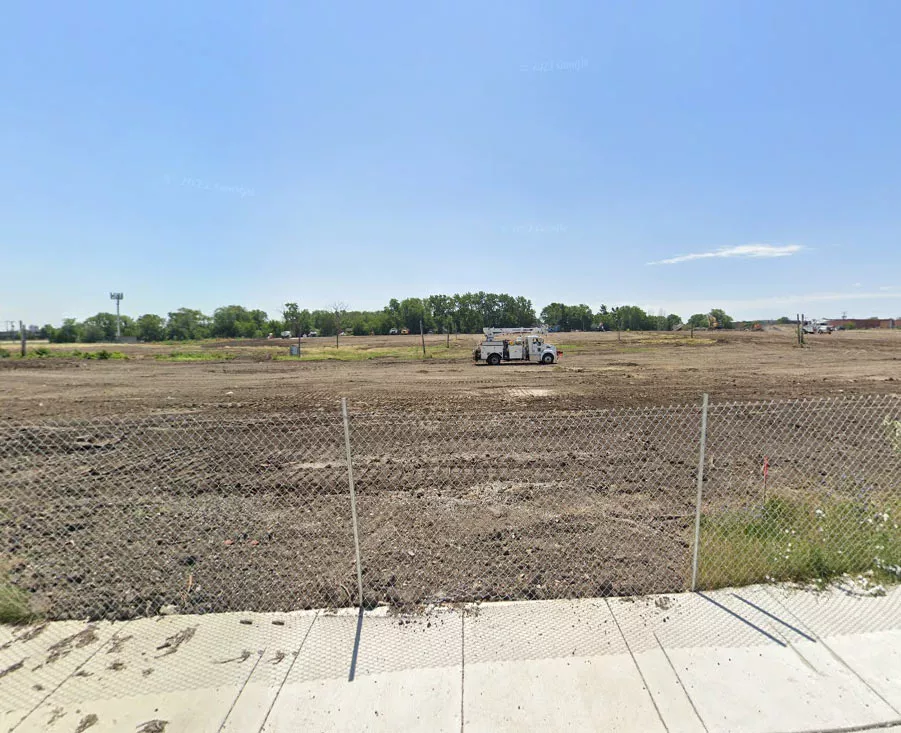 The Google Street View image above was taken in July 2022. As you can see, it is now an empty lot.
Map Viewer
There is more than one location associated with this entry. To view all of these places on the same map, you can use the following feature:
Closest Locations
Other locations that are relatively close to this address: Roughly 34 miles away.
Crime Location in Chicago, Illinois Roughly 88 miles away.
Serial Killer House in West Allis, Wisconsin Roughly 89 miles away.
Grave Site in Enos, Indiana Roughly 90 miles away.
Crime Location in Milwaukee, Wisconsin