The house from Gone Girl (2014)
Filming Location in Cape Girardeau, Missouri, United States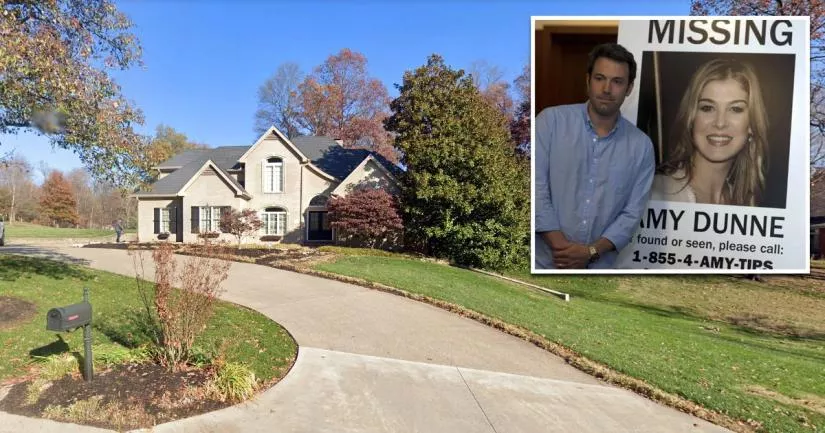 This is the house from Gone Girl (2014).
It is situated at 3014 Keystone Drive in Cape Girardeau, Missouri.
In the film, the property belongs to Nick and Amy Dunne, a married couple who live in the suburbs of a fictional town called North Carthage.
The story begins when a neighbor calls Nick (Ben Affleck) and informs him that his front door is open.
When Nick returns home to see what is going on, he realizes that the house is empty. His wife, Amy (Rosamund Pike), is nowhere to be seen, and someone has smashed the glass coffee table in the living room into pieces.
The police arrive shortly afterwards and immediately see signs that a violent struggle may have occurred. A forensic examination of the house confirms their suspicions, as a luminol test uncovers evidence that a large pool of Amy's blood was recently mopped up in the kitchen.
Flashback scenes throughout the movie show us that Nick and Amy Dunne's marriage was steadily deteriorating over time and that Nick engaged in an affair with a younger woman.
He quickly becomes the prime suspect in his wife's disappearance after investigators learn about the couple's relationship problems and their apparent financial struggles.
Although all of the signs point towards his guilt, it soon becomes obvious to the viewer that something far more complex is going on.

Further information is available in the "Photos" section below.
Gone Girl house address
Below, you will find the address and the GPS coordinates for this location.
GPS coordinates
The latitude and longitude coordinates for the house are:
37.324741, -89.575491
Map
To view directions on how to get there, you can use the Google Maps shortcut below:
Address
The full address for this location is:
3014 Keystone Drive
Cape Girardeau
Missouri
MO 63701
United States
Directions
Keystone Drive is a cul-de-sac that is accessible via North Mountain Auburn Road. It is close to the entrance to Cape Woods Conservation Area.
Details about the general area
Cape Girardeau is in southeastern Missouri. The city lies about 100 miles south of St. Louis. It is close to the state lines with Illinois and Kentucky.
Private Property Warning
This is a private property. It is not a public place. Therefore, you should be respectful and not step foot on the property without permission.
Photos
Photos of the house and other related images.
---
Nick arrives home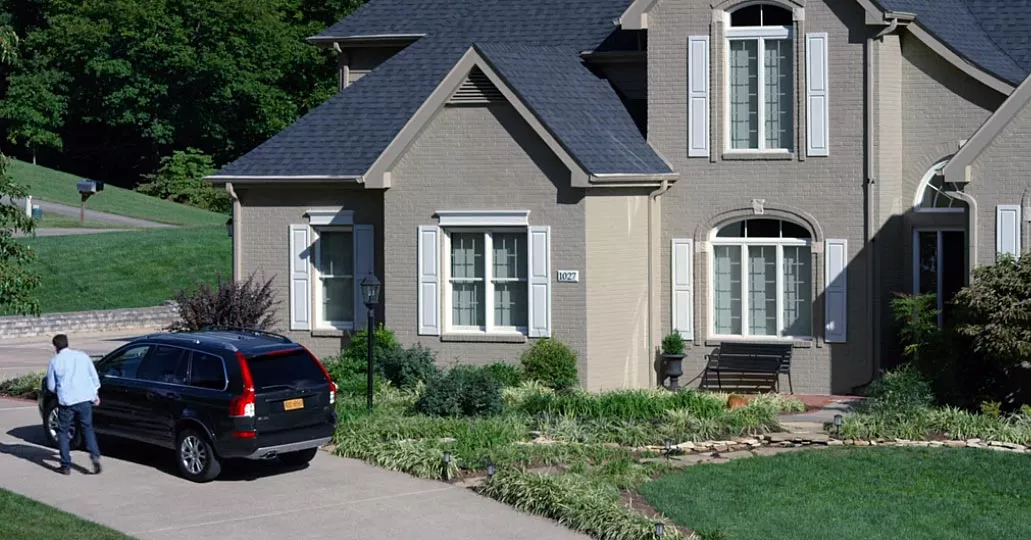 Nick Dunne arrives home to investigate why the couple's front door is open. When he pulls into the driveway, he notices that their cat is outside.
Gone Girl house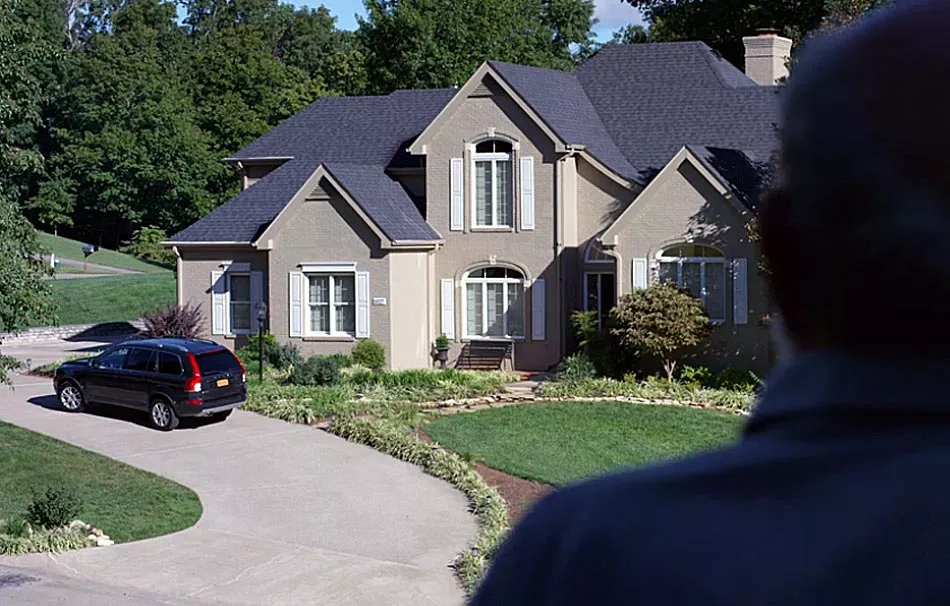 The Dunnes' neighbor, Bob, watches on from across the street.
3014 Keystone Drive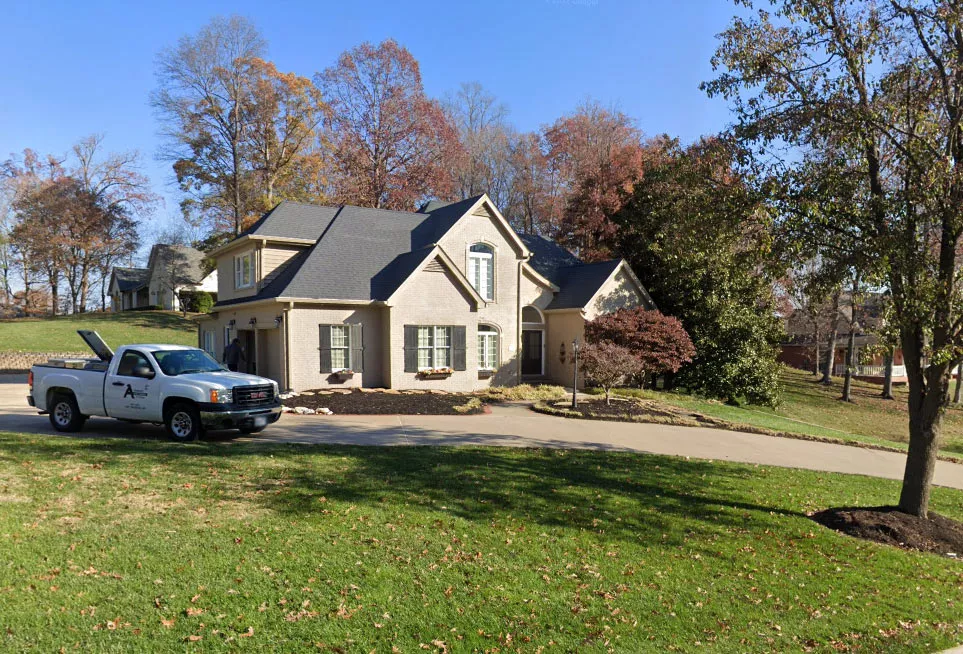 This Google Street View image of 3014 Keystone Drive was taken in November of 2022—eight years after Gone Girl (2014) was released.
The house was built in 1993. It has five bedrooms and is roughly 4,400 square feet in size.
Note that this property was only used in the exterior shots. All of the interior scenes were filmed on a sound stage in Los Angeles. Realtor photographs show that the layout is different from the one that appears in the movie.
Reporters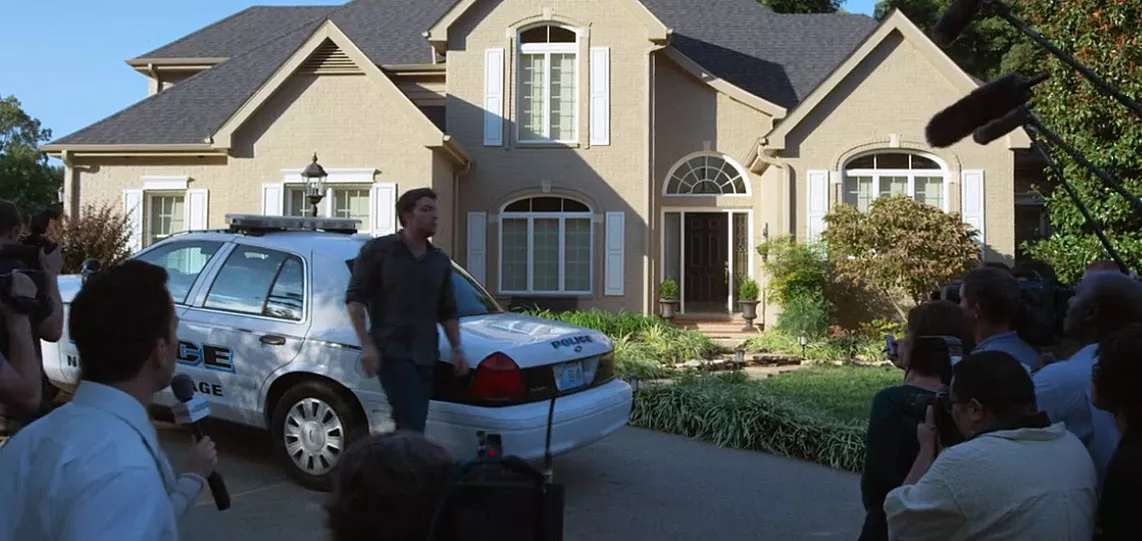 Reporters gather outside the couple's home.
Closest Locations
Other locations that are relatively close to this address: Roughly 119 miles away.
Crime Location in St. Louis, Illinois, United States Roughly 134 miles away.
Serial Killer House in St. Louis, Missouri, United States Roughly 146 miles away.
Crash Site Location in Camden, Tennessee, United States