Maury Travis' house
Serial Killer House in St. Louis, Missouri, United States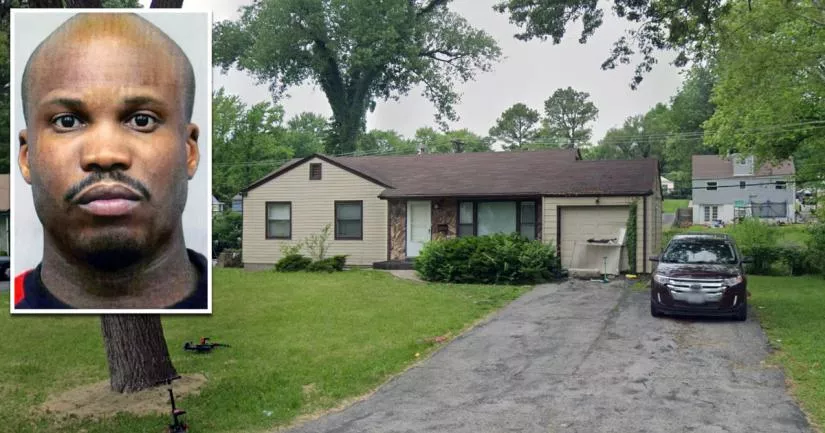 This is the house where serial killer Maury Travis lived.
It is situated at 1001 Ford Drive in St. Louis, Missouri.
The authorities believe that Travis is responsible for murdering 12–20 women during the early 2000s.
Nicknamed "the Bi-State Strangler," he targeted sex workers and drug addicts, many of whom were tortured and then murdered at this address.
At the time of the killings, Travis was still on parole for a spate of shoe store robberies that he had committed back in 1988.
The detective who arrested him for those crimes stated that he wasn't your "typical criminal." Instead, he was quiet, respectful, and reserved.
This description was backed up by former neighbors and teachers, who remembered him as being "incredibly quiet" and "withdrawn."
During his robbery trial, Travis pleaded guilty and claimed that he had resorted to holding up stores with a toy gun in an attempt to fund his cocaine habit.
After being sentenced to 15 years in prison, he wrote a letter to the judge and pleaded with him to reduce his sentence. In his letter, he stated, "This whole situation is horrid and phantasmic." He then begged the judge to give him another chance in society.
However, his pleas for leniency fell on deaf ears, and he was forced to serve another five years in prison before he was eventually released on parole.
During the 1990s, he worked at several restaurants. He also served small stints in prison on drug-related charges.
It appears as though Travis started targeting sex workers in the early 2000s.
However, killing women wasn't enough for him. He was also eager to see his crimes covered in the media.
During one conversation with a news intern that he personally knew, he asked if her TV station had run any stories on the murdered sex workers. He also specifically mentioned the term serial killer. Notably, this was before any connection between the slayings had been made public.
Travis' killing spree came to an end after he decided to anonymously contact the St. Louis Post-Dispatch newspaper.
At the time, it had recently published a piece on one of his victims, Teresa Wilson.
After reading the profile about Wilson, Travis decided to print a map from the Internet, mark the location of one of his victims' bodies on it, and then mail it into the newspaper.
When the police discovered a skeleton at the site, they immediately started focusing on the origins of the map.
Upon learning that it had been printed from a Microsoft map on a website called Expedia, they sent a subpoena that requested a list of IP addresses that had zoomed in on the area.
A few days later, Microsoft responded with the type of news that every investigator likes to hear: Only one IP address had looked at that specific spot.
When the police showed up at Travis' house on Ford Drive, he didn't seem to wonder why they were there. Instead, he was more interested in finding out how they had tracked him down.
After being told that they had traced his IP address, he reportedly said, "F*ckin' computer. Damn Internet."
During a search of the basement, investigators found a makeshift torture chamber and ligatures that were stained with blood. They also discovered a hidden videotape of Travis torturing multiple women.
Following his arrest, Travis was adamant that he wasn't going back to prison.
Although officials at the St. Louis County Jail were told that he should be put on suicide watch, few precautions were taken.
On June 10th, 2002, Maury Troy Travis hanged himself in his cell.

Further information is available in the "Photos" section below.
Maury Travis house address
Below, you will find the address and the GPS coordinates for this location.
GPS coordinates
The latitude and longitude coordinates for the house are:
38.759207, -90.318671
Map
To view directions on how to get there, you can use the Google Maps shortcut below:
Address
The full address for this location is:
1001 Ford Drive
St. Louis
Missouri
MO 63135
United States
Directions
The house is about 450 feet south of the intersection between Frost Avenue and Ford Drive. It sits to the northeast of Berkeley.
Private Property Warning
This is a private property. It is not a public place. Therefore, you should be respectful and not step foot on the property without permission.
Photos
Photos of the house and other related images.
---
1001 Ford Drive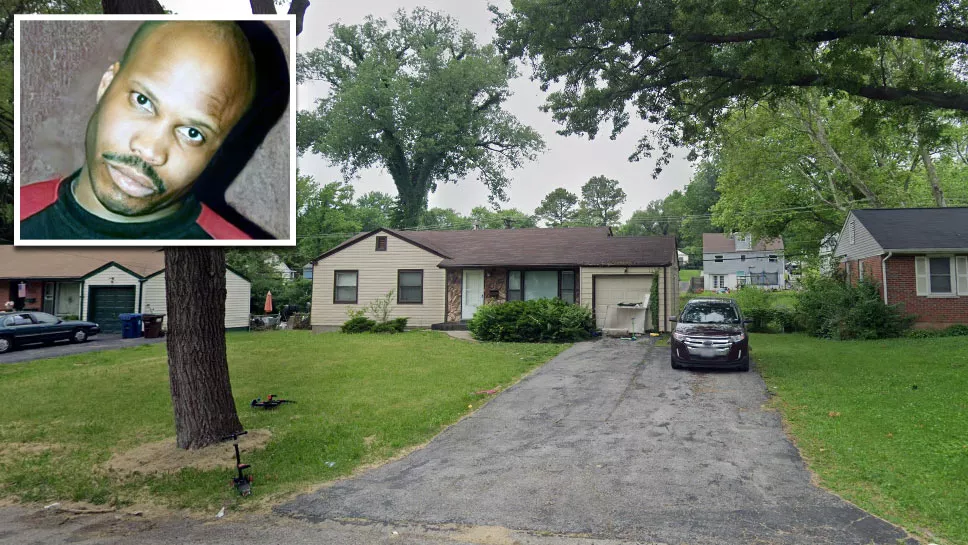 This Google Street View image of 1001 Ford Drive in St. Louis was taken in June of 2022.
The house was built in 1954 and is 1,107 square feet in size.
The property has been rented out multiple times in the past. In one of the ads, the description says that it has a "spacious basement for entertaining!"
In 2014, a tenant called Catrina McGhaw discovered that she was living in Travis' former house while she was watching a documentary about his crimes. Catrina was understandably shocked when photographs of her home suddenly appeared on the television.
She claimed that the killer's mother, Sandra Travis, had rented the property to her without disclosing its history.
When Catrina asked to be let out of the lease, Sandra refused, telling her she had to stay until it expired.
Fortunately, the St. Louis Housing Authority intervened in the matter, and Catrina was eventually allowed to leave.
According to the property listing website Zillow, the house was sold for an undisclosed price one month later.
Tapes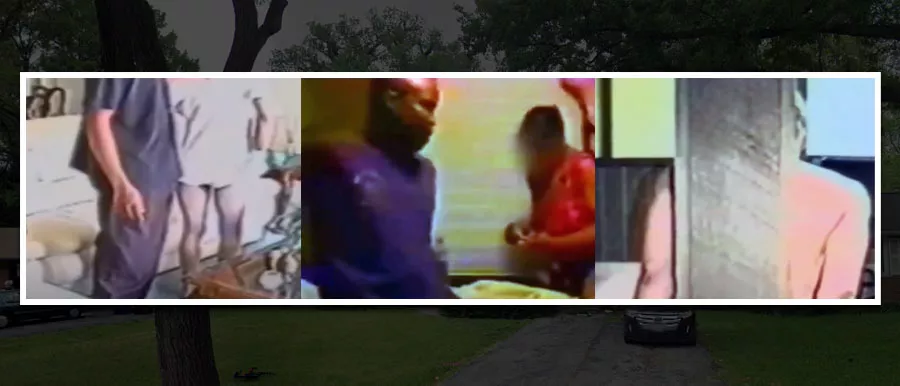 Travis was a sadist who recorded many of his crimes on videotape.
The footage was so cruel and shocking that the officers who watched it were reportedly ordered to undergo counseling.
The killer didn't just physically torture his victims. He also psychologically abused them.
In one clip, he taunts one of the women by asking her if she wants to say something to her kids:
"You want to say something to your kids? Who is raising your kids? You ain't raising sh*t. You're over here on your back, smoking crack. You ain't going home at all. I'm going to keep you for about a week."
After murdering his victims, Travis typically dumped their bodies on the eastern outskirts of St. Louis.
"Nice sob story about Teresa Wilson."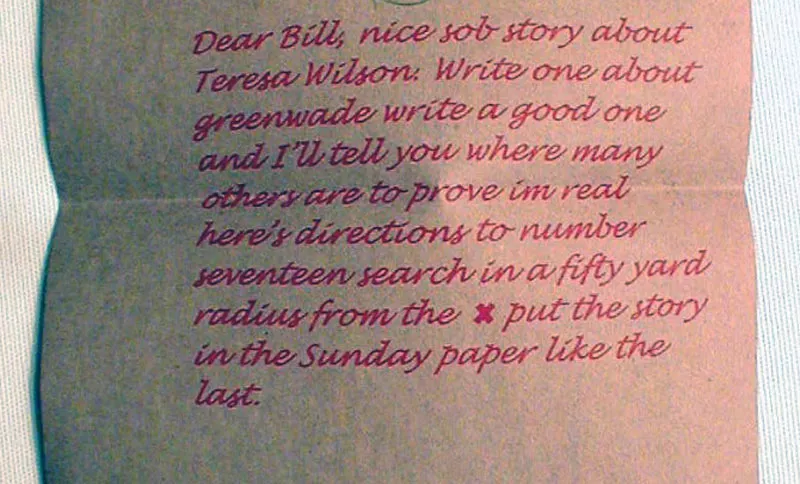 On May 21st, 2002, he mailed this anonymous letter to Bill Smith at the St. Louis Post-Dispatch newspaper.
His opening sentence made it extremely clear that he did not feel any remorse for his victims.
Instead, he was so proud of his crimes that he actively courted notoriety.
This is a common trait among sadistic serial killers, as many of them get an "added kick" out of instilling fear in the community and seeing their "work" being reported on in the news.
Notably, during a search of Travis' residence, the police found newspaper clippings about his murders.
Closest Locations
Other locations that are relatively close to this address: Roughly 16 miles away.
Crime Location in St. Louis, Illinois, United States Roughly 134 miles away.
Filming Location in Cape Girardeau, Missouri, United States