Tara Grinstead's house
Crime Scene Location in Ocilla, Georgia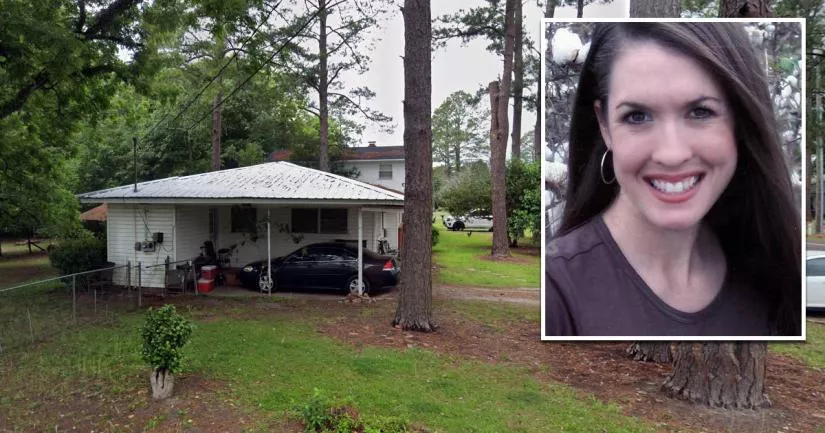 This is Tara Grinstead's former house.
It is located at 300 West Park Street in Ocilla, Georgia.
The 30-year-old high school history teacher disappeared on Saturday, October 22nd, 2005. However, she wasn't reported missing until the following Monday, when she failed to show up for work.
When officers from the Ocilla Police Department entered Grinstead's home to perform a welfare check, they noticed that her car and cellphone were still present. Suspecting that foul play was involved, they immediately sought the assistance of the Georgia Bureau of Investigation (GBI).
An inspection of the house found no sign of a struggle or forced entry. However, a latex glove was discovered in the front yard.
More than 24 hours had passed between the last known sighting of Grinstead and when she was reported missing. This, coupled with the fact that she lived alone, meant that her killer had a considerable amount of time to clean up the crime scene.
Although a male DNA sample was found on the latex glove, it did not match any known profiles in the database. Consequently, the investigation eventually stalled due to a lack of evidence.
Five years later, in December 2010, Grinstead was officially declared dead.
In 2017, there was a sudden, unexpected break in the case when a woman named Brooke Sheridan came forward to say that her boyfriend had privately confessed to helping cover up the teacher's murder.
On February 23rd, 2017, the authorities announced that they had arrested a man named Ryan Alexander Duke for the murder of Grinstead. Roughly one week later, they also arrested Sheridan's boyfriend, Bo Dukes (no relation to Ryan), in connection with the crime.
The GBI said that Ryan killed the high school teacher during a burglary gone wrong. His friend, Bo, had then helped him reduce the body to ashes at a pecan farm near Fitzgerald.
In 2019, Bo Dukes was found guilty of covering up the murder and sentenced to 25 years in prison.
Although Ryan Duke initially confessed to killing Grinstead, he later testified that his confession was a lie and that Bo was the real culprit.
On May 20th, 2022, a jury found him guilty of concealing a death but acquitted him of murder. As a result, he only received a 10-year prison sentence—the maximum allowed for such a crime.

Further information is available in the "Photos" section below.
Tara Grinstead house address
Below, you will find the address and the GPS coordinates for this location.
Address
300 West Park Street, Ocilla, Georgia, GA 31774, USA
Map
To view directions on how to get there, you can use the Google Maps shortcut below:
GPS coordinates
The latitude and longitude coordinates for the house are:
31.587543, -83.253647
Directions
Grinstead's former house sits on the corner of West Park Street and South Alder Street. It is about 450 feet north of the intersection between South Boulevard Street and South Alder Street.
Details about the general area
Ocilla is a small city in Irwin County, Georgia. It is roughly 7.8 miles south of Fitzgerald.
Private Property Warning
This is a private property. It is not a public place. Therefore, you should be respectful and not step foot on the property without permission.
Photos
Photos of the house and other related images.
---
300 West Park Street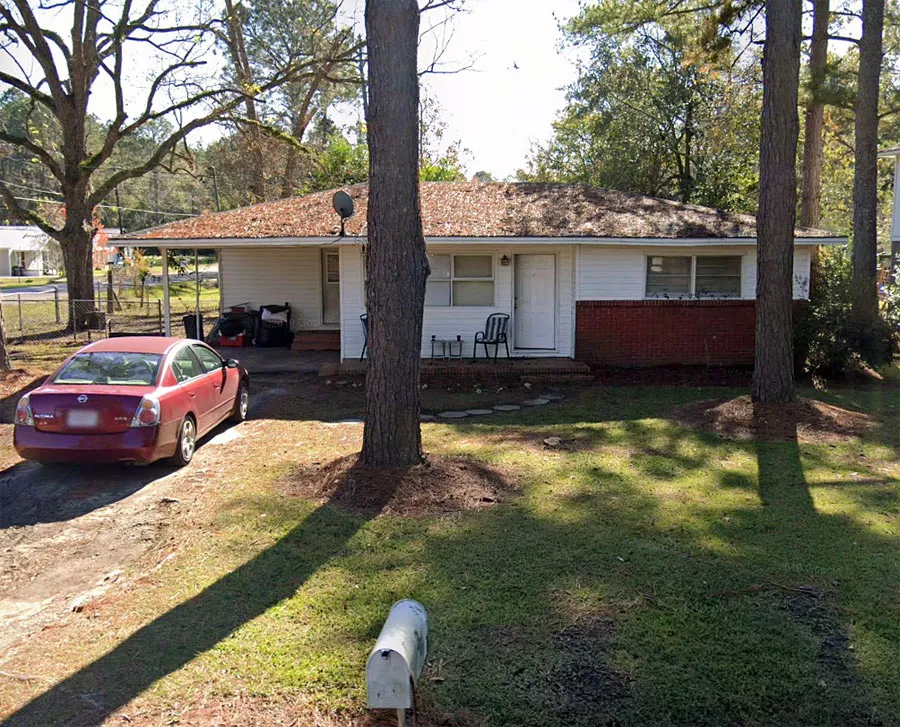 This Google Street View image of 300 West Park Street was taken in December 2018.
The house, which was built in 1954, has three bedrooms and is roughly 865 square feet in size.
Following his arrest, Ryan Alexander Duke admitted that he broke into Tara Grinstead's house to steal money for drugs. During one of his interviews, he claimed that he panicked and struck the high school teacher after she suddenly appeared behind him.
However, he later recanted this confession and claimed that Bo Dukes was the real killer. At his murder trial, his defense team argued that he had initially lied to investigators because he was terrified of Bo.
Northern side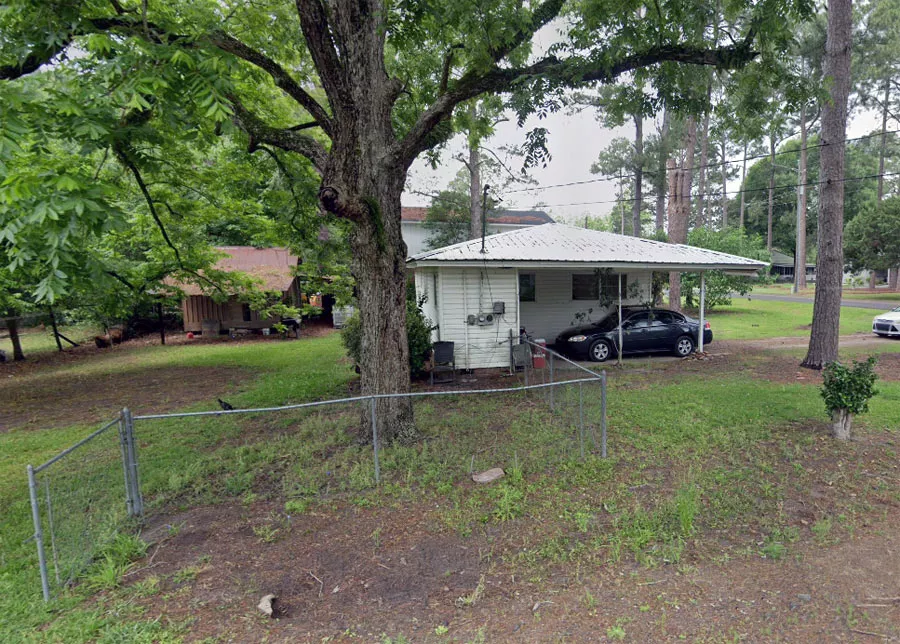 This image of the eastern side of the property was taken in April 2023.
Tara Grinstead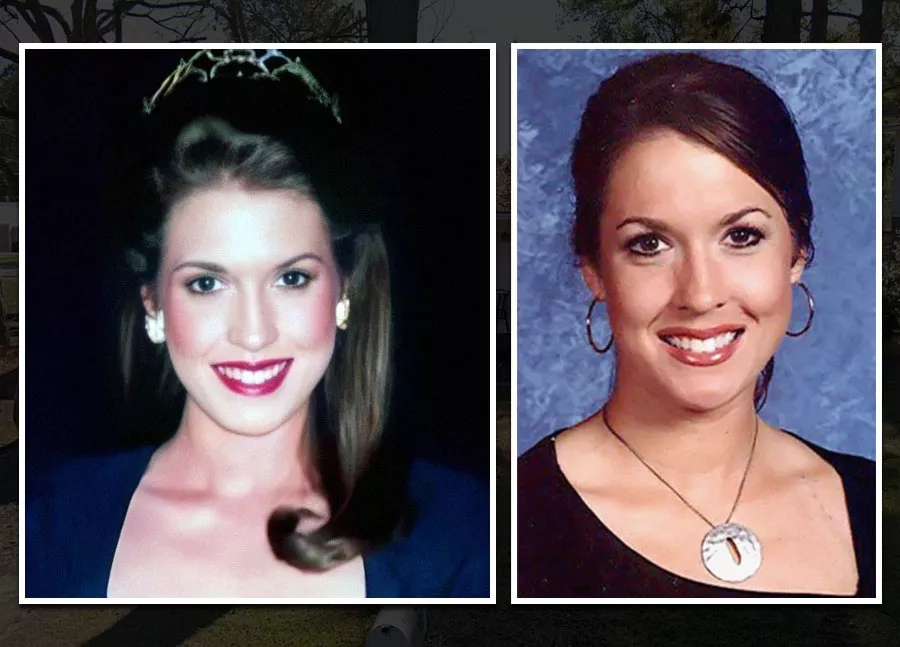 Tara Grinstead was a former beauty queen from Hawkinsville, Georgia. At the time of her death, the 30-year-old was teaching history at Irwin County High School in Ocilla.
She was last seen leaving a barbecue on the evening of Saturday, October 22nd, 2005. However, she wasn't reported missing until the following Monday.
Grinstead's disappearance stumped investigators for nearly 12 years. Her fate remained a mystery until Bo Dukes' girlfriend, Brooke Sheridan, came forward with information in 2017.
Pecan farm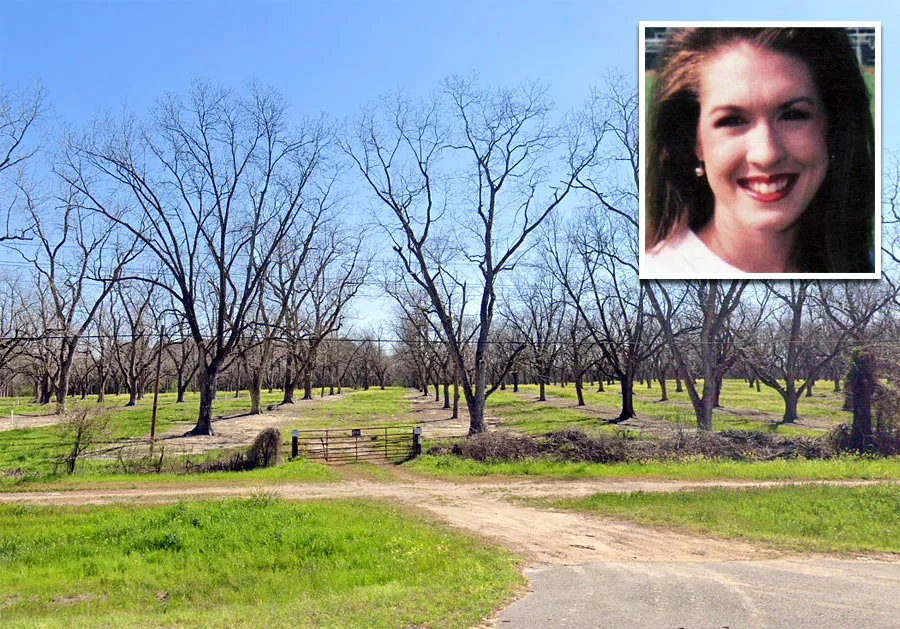 During his initial confession, Ryan Duke admitted that the teacher's remains had been burned to ash at Hudson's Pecan Orchard in Ben Hill County. He was also able to lead investigators to the exact location.
The entrance to the farm is situated on Bowens Mill Highway, roughly 1.5 miles north of Fitzgerald.
When a recovery team inspected the property, they discovered charred skull fragments, spinal vertebrae, a tooth, and other small bones belonging to a toe, an elbow, and a finger.
During Ryan's murder trial, forensic anthropologist Dr. Alice Gooding testified that the dark coloring, texture, and weight of the bones indicated that they had been burned. She also stated that the fragments belonged to an adult human. However, DNA extraction was impossible due to their condition.
Coordinates: 31.762910, -83.242374
Latex glove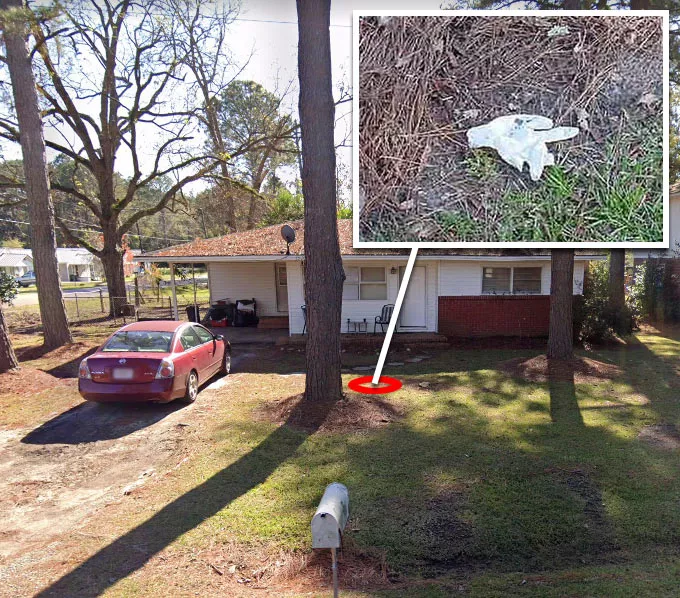 A latex glove was found in the teacher's front yard. Lab tests confirmed that the glove contained DNA belonging to both Grinstead and Duke.
Ryan Duke and Bo Dukes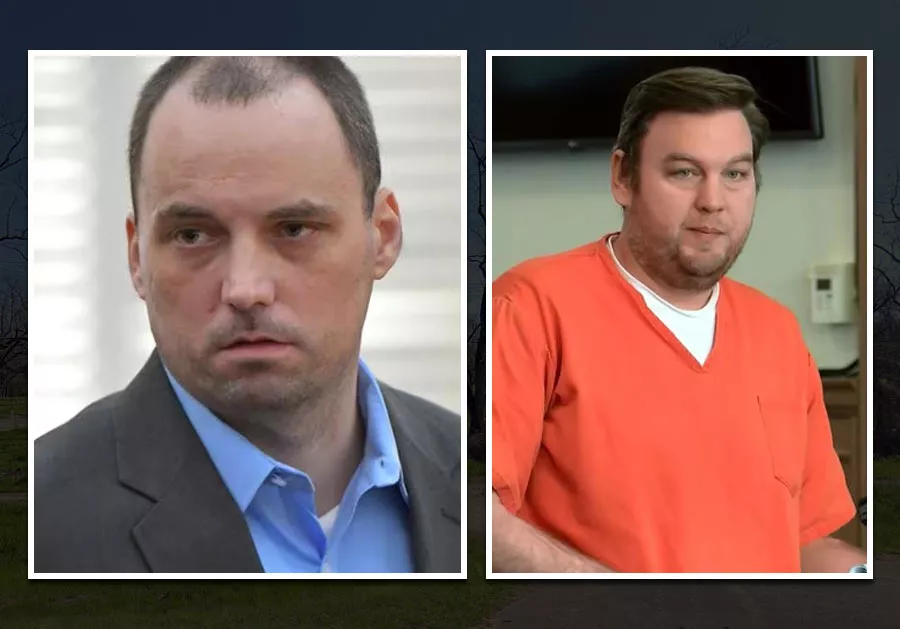 Ryan Duke (pictured left) and Bo Dukes (pictured right) have similar surnames. However, they are not related.
Both men have blamed each other for the murder.
Duke was sentenced to 10 years in prison for concealing a death, while Dukes was given a 25-year sentence for covering up a murder.
Due to time served while awaiting trial, Duke will be released from prison on February 12th, 2027.
His first request for parole was denied in 2022, as the Pardons and Parole Board ruled that he should serve out his full sentence.
In its decision, it wrote the following:
"The board has determined that release on parole prior to the above-stated tentative parole month would not be compatible with the welfare of society."
Dukes' projected release date is March 2044. However, he is also facing serious charges in separate cases. These include aggravated sodomy, kidnapping, possession of a firearm during the commission of a felony, and assault with a deadly weapon. If he is found guilty of these crimes, it is possible that he will spend the rest of his life behind bars.
Map Viewer
There is more than one location associated with this entry. To view all of these places on the same map, you can use the following feature:
This location belongs to the following categories:
Crime Scenes
Closest Locations
Other locations that are relatively close to this address: Roughly 104 miles away.
Crime Location in Live Oak, Florida Roughly 124 miles away.
Place of Interest in Tallahassee, Florida Roughly 124 miles away.
Photo Location in Tallahassee, Florida Roughly 125 miles away.
Serial Killer House in Tallahassee, Florida