Capitol Hill massacre house
Crime Scene Location in Seattle, Washington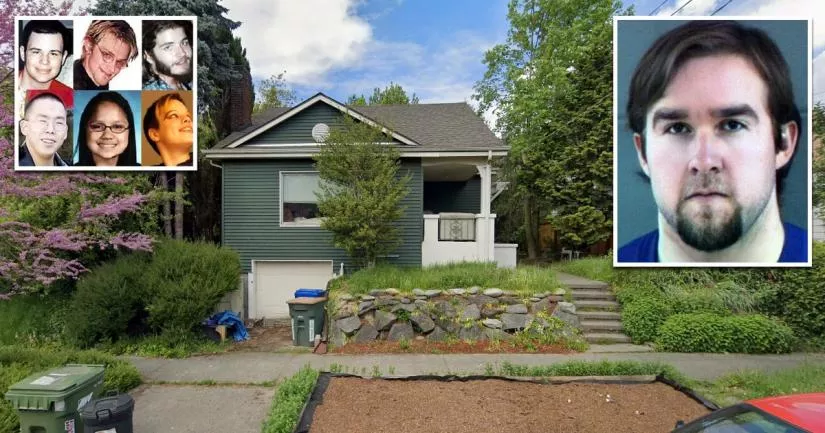 This is the Capitol Hill massacre house.
It is located at 2112 East Republican Street in Seattle, Washington.
On the morning of March 25th, 2006, a gunman named Kyle Aaron Huff walked up to this house and opened fire at a rave after-party.
Suzanne Thorne (15), Melissa "China Doll" Moore (14), Christopher Williamson (21), Justin Schwartz (22), Jason Travers (32), and Jeremy Martin (26), were all killed during the shooting.
Initially, the police struggled to determine a motive. However, one month later, a handwritten letter that appeared to be written by Huff was discovered in a dumpster near his home.
The letter indicated that he had a bizarre hatred towards ravers and their lifestyle, which he described as being "too disturbing to ignore." He also claimed that they were trying to create a "world of sex."
In the weeks leading up to the incident, Huff had been searching around for information on how to attend a rave.
On February 1st, 2006, a person with the email [email protected] left the following comment on a rave-related message board:
"Hey, I've never been to a rave in Seattle and was wondering if anyone could tell me when one is coming up. It's the 1st of February 2006 right now."
Notably, Huff wasn't a fan of electronic music, as he was an aspiring drummer who preferred heavy metal.
The night before the shooting, he attended a zombie-themed dance event called "Better Off Undead", which was held at the Capitol Hill Arts Center on 12th Avenue. Although this event may have been his initial target, security was too tight for him to sneak any weapons into the venue.
While he was at the event, he met a group of people who invited him back to an after-party at this house on East Republican Street.
Huff was reportedly pleasant at the party. Although he was quiet and seemed slightly on edge, he showed no signs of hostility toward anyone.
However, at around 7 a.m., he left and walked to his truck, which he had parked nearby. After grabbing a shotgun and a handgun, he headed back to the house.
As he was walking along the sidewalk, he stopped for a few seconds to spray-paint the word "NOW" on the ground.
Once he reached the residence, he opened fire on a group of people who had been sitting outside. He then forced his way inside the house, where he spent the next few minutes searching for targets.
At one point, he reportedly taunted his victims and said, "There's plenty for everyone."
Some of the terrified partygoers hid in locked rooms and called 911. Consequently, he began shooting through the doors.
Not long after, a nearby patrol officer heard the gunfire and responded to the scene. While he was aiding one of the injured victims, Huff suddenly exited the house and began walking down the steps.
When the officer shouted at him to drop his weapons, Huff immediately put a shotgun in his mouth and shot himself in the head.

Further information is available in the "Photos" section below.
Capitol Hill massacre house address
Below, you will find the address and the GPS coordinates for this location.
Address
2112 East Republican Street, Seattle, Washington, WA 98112, USA
Map
To view directions on how to get there, you can use the Google Maps shortcut below:
GPS coordinates
The latitude and longitude coordinates for the house are:
47.623358, -122.304049
Directions
The house is situated in Miller Park, which is a neighborhood in the Capitol Hill district of Seattle. It is roughly 400 feet west of the corner between 23rd Avenue East and East Republican Street.
Private Property Warning
This is a private property. It is not a public place. Therefore, you should be respectful and not step foot on the property without permission.
Photos
Photos of the house and other related images.
---
Capitol Hill massacre house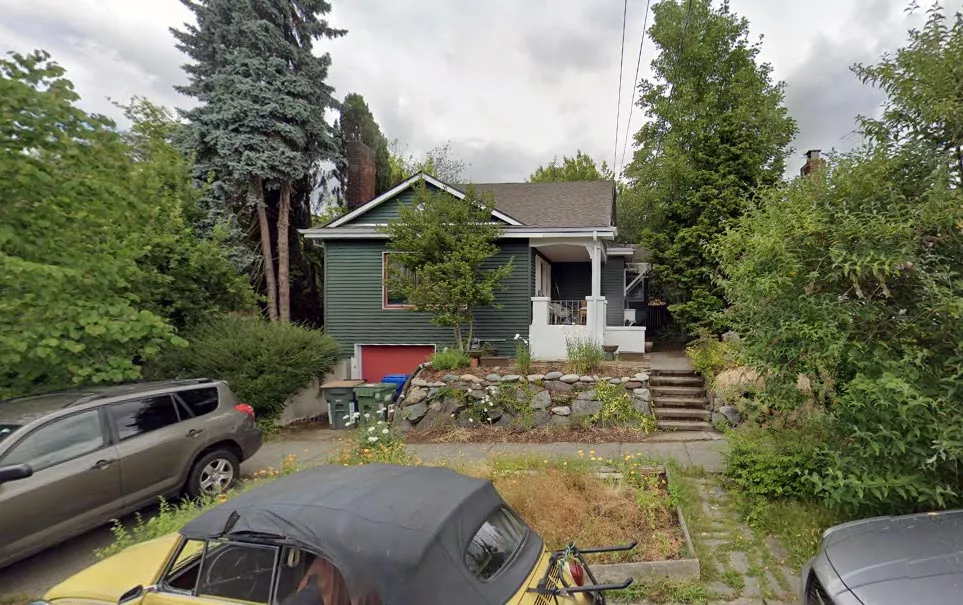 This Google Street View image of 2112 East Republican Street was captured in June 2019—more than 13 years after the Capitol Hill massacre took place.
The house was built in 1922. It is roughly 2,460 square feet in size and has five bedrooms.
At the time of the shooting, it was a rental property.
Roughly 20–30 people attended the after-party, as the residence was just one mile away from the Capitol Hill Arts Center.
Huff filled his truck with weapons before going to the rave. His stash included a Bushmaster XM15 E2S rifle, a machete, a Winchester Defender shotgun, a .40-caliber Ruger semi-automatic handgun, and a baseball bat.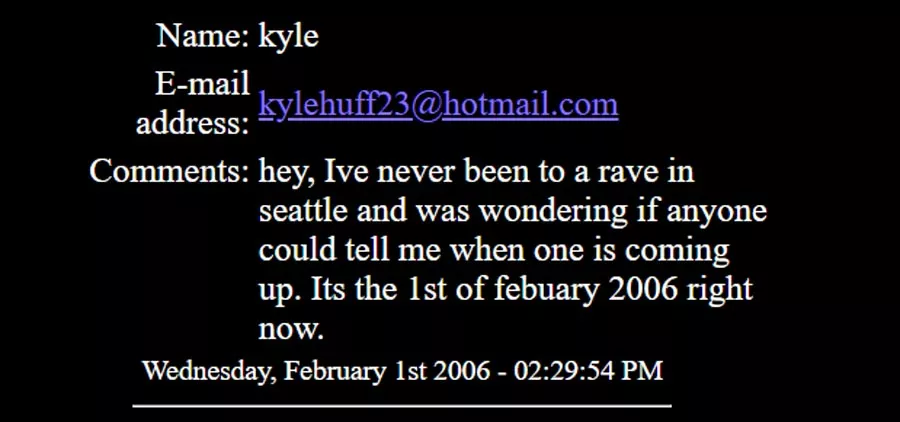 On February 1st, 2006, a user identifying themselves as "[email protected]" asked for information about upcoming raves in Seattle.
Kyle Aaron Huff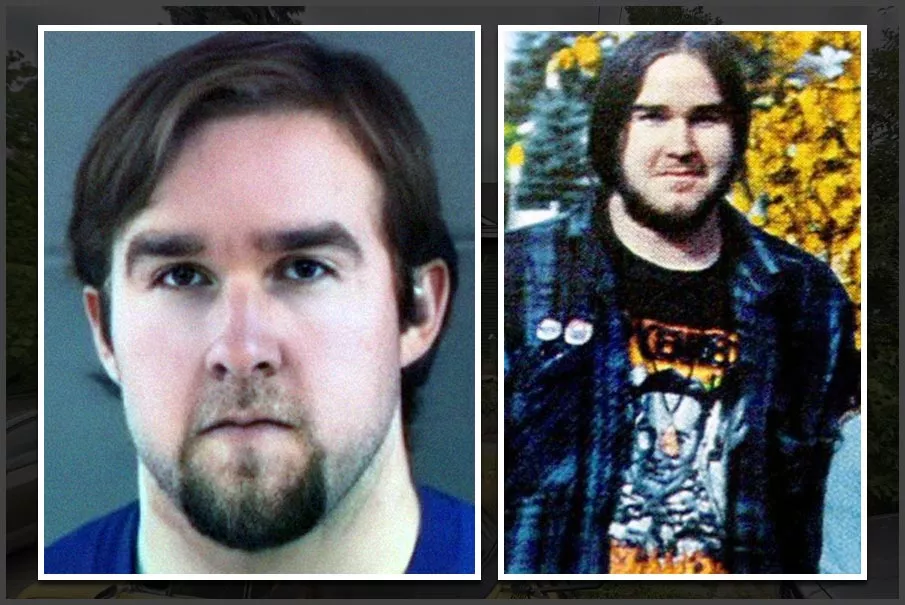 Kyle Aaron Huff was from Whitefish, Montana. At the time of the shooting, he was working as a pizza delivery man in Seattle.
Old friends from his hometown described him as quiet, friendly, and thoughtful. Some even said that he was a "gentle giant."
Kyle had a twin named Kane, with whom he was very close. The pair had a small circle of friends and mostly kept to themselves in school. They did not get into trouble, take part in sports, or join any organizations.
In fact, their school years were so unremarkable that their former principal had trouble recalling them.
Those who did remember them said that they used to wear trench coats and heavy metal t-shirts.
The Huff twins moved to Seattle in 2001.
Although their hometown friends described them as quiet and friendly, they did get into a bar fight in May 2004.
2112 East Republican Street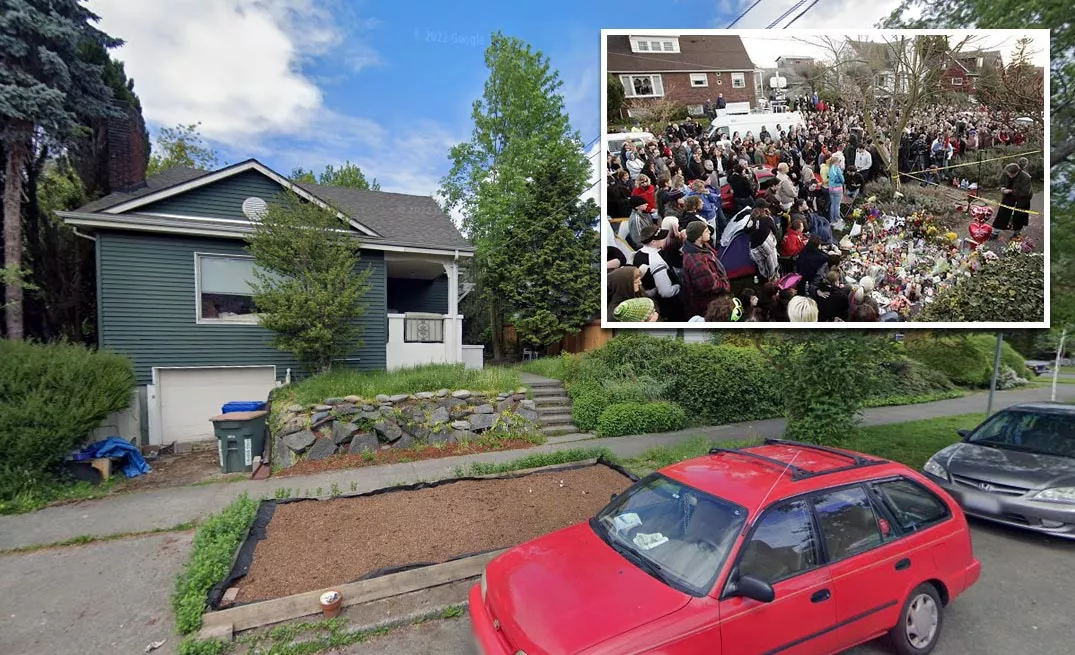 Following the shooting, hundreds of people gathered outside the house to attend an interfaith service for the victims.
Victims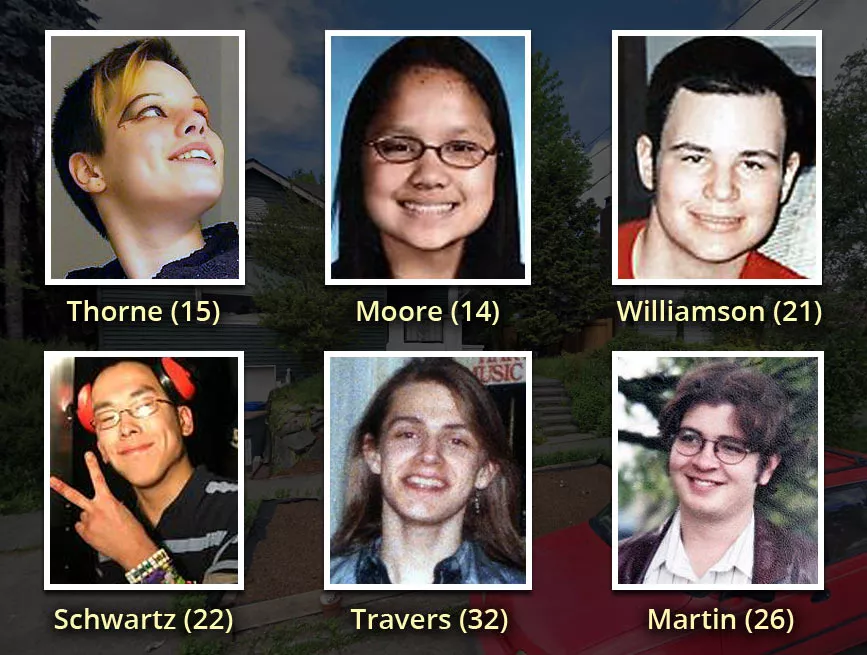 The victims were Suzanne Thorne (15), Melissa Moore (14), Christopher Williamson (21), Justin Schwartz (22), Jason Travers (32), and Jeremy Martin (26).
On the night before their deaths, they had all attended Better Off Undead, which was a zombie-themed dance event for all ages.
Williamson was an up-and-coming DJ who called himself Deacon 808. This was supposed to be his last rave. Although the 21-year-old loved electronic music, he was finding it increasingly difficult to stay away from drugs. Consequently, he decided to take a break from the scene and focus on turning his life around.
Moore was a petite teenager from Milton, Pierce County, who went by the nickname "China Doll". In the months leading up to her death, she had started attending raves in Seattle with some of her older friends. Her parents allowed her to go as long as she agreed to return home by 3 a.m.
Capitol Hill Arts Center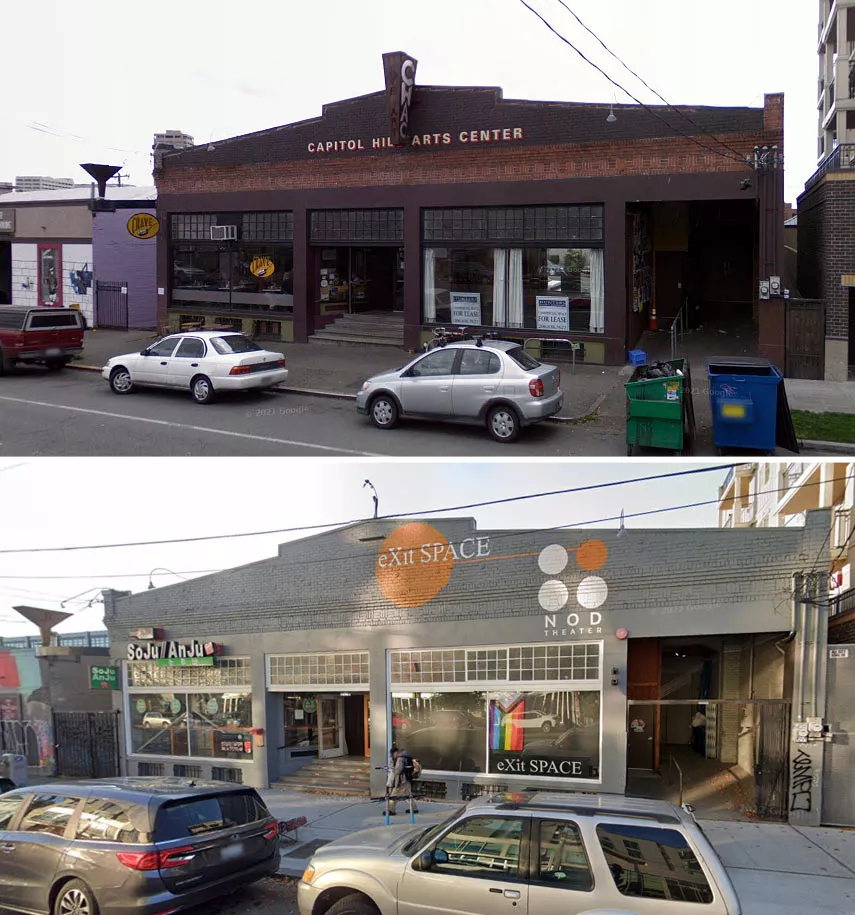 The Capitol Hill Arts Center was situated at 1621 12th Avenue in Seattle.
The performing arts center, which was known as CHAC, closed its doors in 2007.
These days, the building is home to a Korean restaurant.
Coordinates: 47.615881, -122.317148
Map Viewer
There is more than one location associated with this entry. To view all of these places on the same map, you can use the following feature:
Closest Locations
Other locations that are relatively close to this address: Roughly one mile away.
Death Location in Seattle, Washington Roughly 2 miles away.
Place of Interest in Seattle, Washington Roughly 2 miles away.
Place of Interest in Seattle, Washington Roughly 2 miles away.
Death Location in Seattle, Washington Roughly 3 miles away.
Serial Killer House in Seattle, Washington