Ian Curtis' house
Place of Interest in Macclesfield, Cheshire, England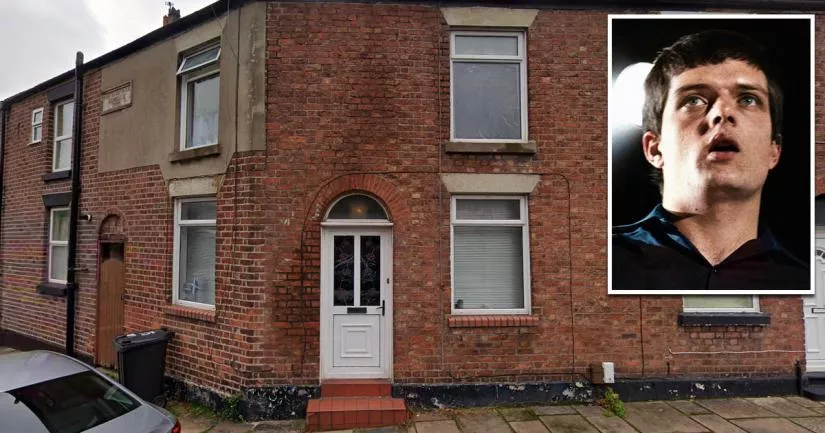 This is Ian Curtis' former house.
It is situated at 77 Barton Street in Macclesfield, England.
On May 18th, 1980, the Joy Division lead singer committed suicide at this address following a battle with depression and epilepsy.
The two-year period leading up to his death had been a tumultuous one.
While his post-punk band was on a steady, upward trajectory, Curtis began to struggle with personal problems.
He started experiencing epileptic seizures in 1978. Despite being prescribed various medications, they failed to bring his condition under control. Furthermore, he continued to drink, smoke, and maintain a busy touring schedule.
This led to him collapsing during several live performances.
To make matters even worse, it seemed as though his epilepsy medication was causing a notable shift in his personality. According to his wife, Deborah, and his bandmates, Curtis started having extreme mood swings. On one occasion, he explained that he felt "claustrophobic", almost as if he were "being pulled down".
In the autumn of 1979, he began having an extramarital affair with a Belgian woman named Annik Honoré. Although he was reportedly "plagued by guilt" and "torn" about his infidelity, he continued to pursue a relationship with her.
When his wife learned of the affair, she took their infant daughter and moved into her parents' house, leaving him at 77 Barton Street by himself. She also initiated divorce proceedings against him after he failed to cut off all contact with Honoré.
In 1980, Curtis' began exhibiting signs of depression. One night, he reportedly got drunk and cut himself with a large kitchen knife. Then, on April 6th, 1980, he attempted to overdose on his own medication.
After being discharged from the hospital, he was picked up by the boss of his record label, who immediately drove him to his next rehearsal.
Anxious, overworked, and depressed, the singer became withdrawn and reclusive.
On May 17th, 1980, Curtis had his final conversation with his wife, Deborah, at this house on Barton Street. That evening, he asked her to drop the divorce proceedings. Although she didn't commit to doing so, she did offer to stay the night, as she was worried about his health and his recent suicide attempt.
Initially, he accepted her offer. However, when she returned after a quick visit to her parents' house, he informed her that he had changed his mind and that he wanted to spend the night alone.
Once he was by himself, Curtis wrote a love letter to Deborah while he stared at photographs of their wedding day and their one-year-old daughter. He also watched the German tragicomedy Stroszek (1977) and listened to Iggy Pop's album The Idiot.
Then, in the early hours of May 18th, 1980, the 23-year-old committed suicide in the kitchen by hanging himself with a piece of washing line.

Further information is available in the "Photos" section below.
Ian Curtis' house location
Below, you will find the address and the GPS coordinates for this location.
GPS coordinates
The latitude and longitude coordinates for the house are:
53.253584, -2.131884
Map
To view directions on how to get there, you can use the Google Maps shortcut below:
Address
The full address for this location is:
77 Barton Street
Macclesfield
Cheshire
SK11 6RQ
England
Directions
The house sits on the corner of Barton Street and Newton Street. It lies to the north of South Park.
Details about the general area
Macclesfield is a small town that is roughly 15 miles south of Manchester.
Private Property Warning
This is a private property. It is not a public place. Therefore, you should be respectful and not step foot on the property without permission.
Photos
Photos of the house and other related images.
---
77 Barton Street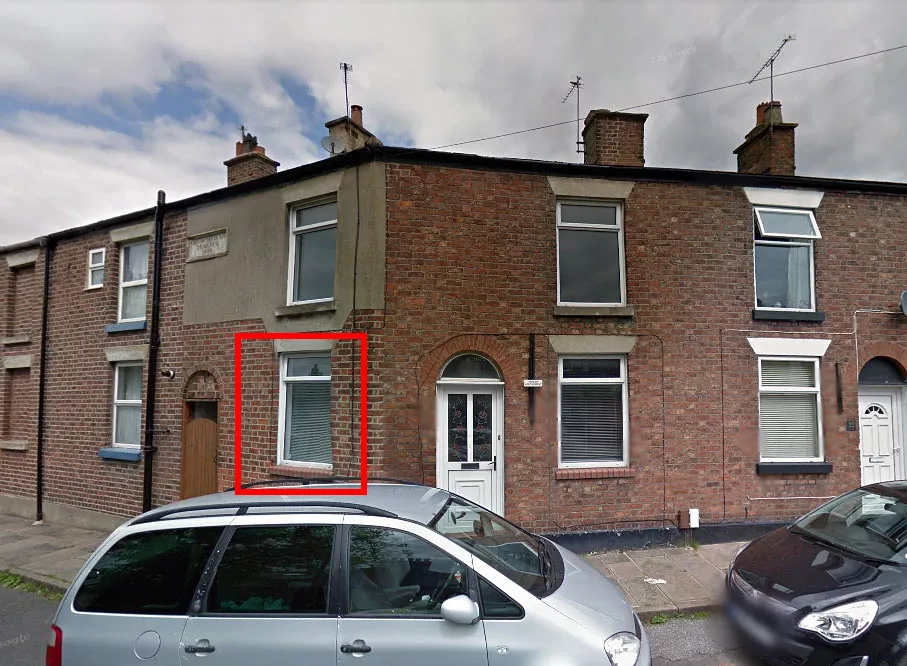 This Google Street View image of 77 Barton Street was taken in June of 2015.
The unassuming, red-brick terraced house is situated near the corner of Barton Street and Newton Street in Macclesfield.
Ian Curtis committed suicide in the kitchen, which we have highlighted in red.
In 2015, the house was purchased by entrepreneur Hadar Goldman, who stated that he had plans on turning it into a Joy Division museum and a "digital hub".
Following the sale, he said that he expected to be able to erect a plaque on the exterior wall by the summer of 2016.
Unfortunately, it seems as though these plans have yet to come to fruition.
According to Goldman, he became "busy" with other matters. He also ran into difficulties while attempting to get the relevant approvals from the local council.
Currently, Goldman's friends are renting the house. However, he still expects to implement his original plans.
Judging by comments from local town councillors, converting it into a museum might be problematic, as it is a small residential property with a narrow staircase. Therefore, it is likely that extensive renovations will be required.
However, doing so while retaining the original layout may prove to be very difficult.
Google Street View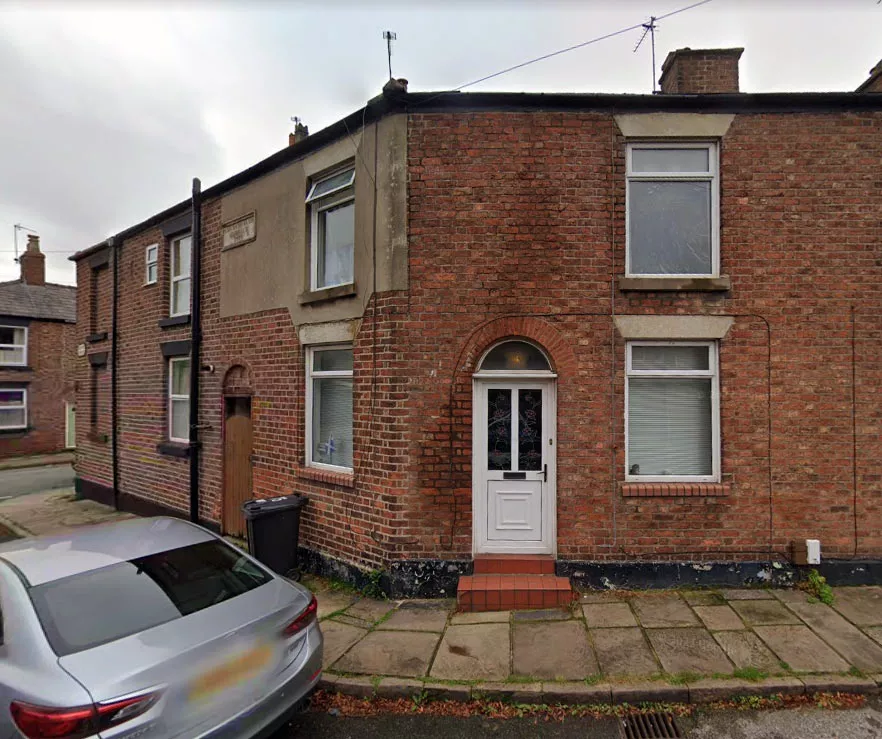 This Google Street View image was captured in November of 2020.
Wife and daughter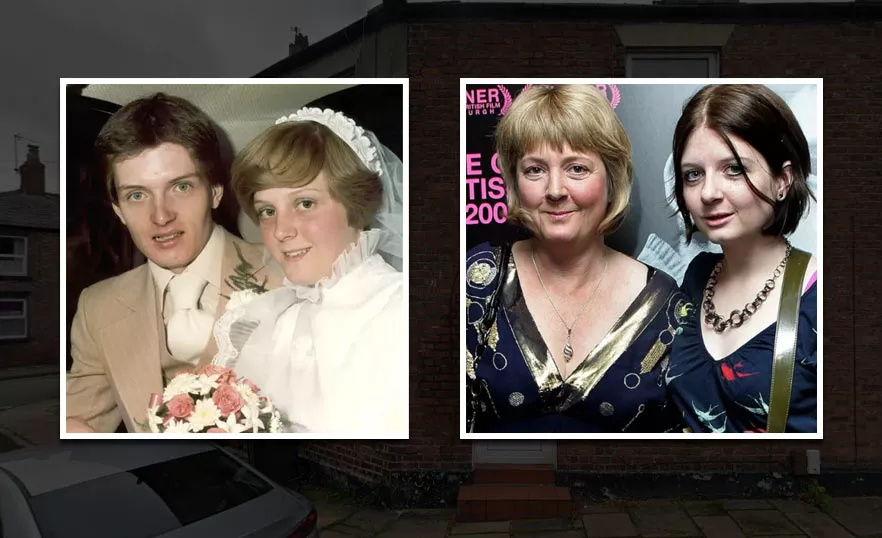 Ian Curtis married his wife, Deborah, in 1975. At the time, he was 19 and she was 18.
The couple had a young daughter named Natalie (pictured with Deborah on the right).
Deborah initiated divorce proceedings after Ian failed to cut off all contact with his mistress, Annik Honoré. However, he committed suicide before the divorce could be finalized.
Ian's daughter, Natalie, grew up to become a photographer.
According to an interview that she gave in 2021, she doesn't feel angry about her father's suicide, as he was clearly ill and going through a very tumultuous period in his life.
Annik Honoré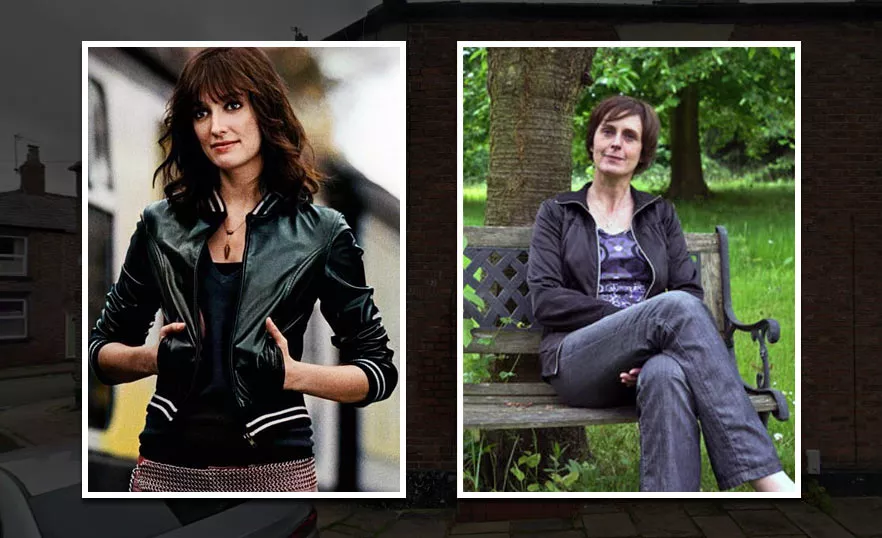 Curtis began an affair with a Belgian woman named Annik Honoré after they met at a gig during the autumn of 1979.
Although Honoré claimed that their relationship was strictly platonic, Curtis' wife and bandmates have stated otherwise.
During one interview, Honoré stated that a physical relationship between the two was impossible due to the singer's epilepsy medication. She also claimed that he told her his marriage had ended before they met.
Notably, the Joy Division frontman refused to cut her out of his life, despite his wife's threats of divorce. According to his bandmates, he was torn between staying with Deborah or starting a new relationship with Honoré.
Following Curtis' suicide, Honoré went on to become a tour manager for the electronic music group Front 242. Then, during the late 1980s, she became a civil servant in Brussels.
On July 3rd, 2014, she died from cancer at the age of 56.
This location belongs to the following categories:
Celebrities
Locations in England.
Other locations that are in England. Filming Location in Kennington, London, England Crime Location in Bethersden, Kent, England