Evelyn Miroth's house
Crime Scene Location in Sacramento, California, United States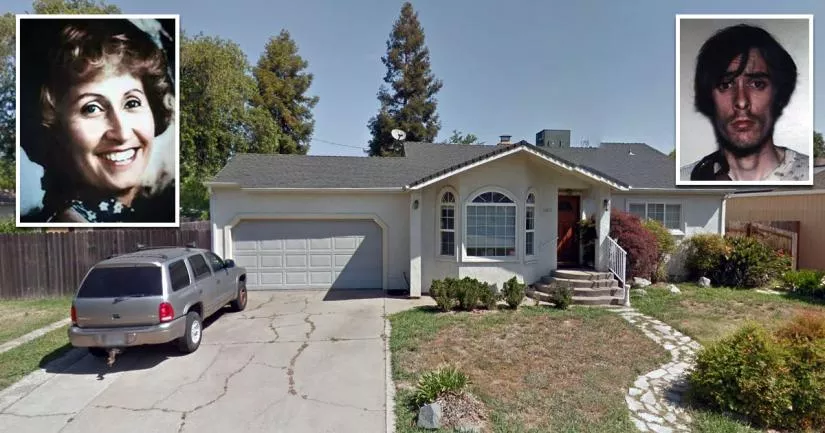 This is Evelyn Miroth's former house.
It is situated at 3207 Merrywood Drive in Sacramento, California.
On the morning of January 27th, 1978, Miroth was babysitting her 22-month-old nephew, David Ferreira. Her six-year-old son, Jason, and a family friend named Daniel Meredith were also at the house.
That day, Jason was supposed to accompany two neighborhood kids on a day trip to the mountains. However, because he didn't have any snowshoes, Daniel offered to drive him to a local store so that he could buy a pair.
Shortly after they left, serial killer Richard Chase came prowling through Merrywood Drive and noticed that the garage door at the front of the property was open.
Earlier that morning, Miroth had opened the garage while she was mowing her front lawn. However, she still hadn't finished putting the lawnmower away.
Chase was a paranoid schizophrenic who believed that he needed to drink other people's blood in order to prevent his own blood from turning into powder. His paranoid delusions, coupled with his hypochondria and his penchant for necrophilia, made him a disturbing piece of work.
After walking into the garage and entering the house via an unlocked door, he came across Miroth in the hallway.
When he encountered the startled woman, he immediately lifted up his .22-caliber pistol and shot her dead.
Following the shooting, he walked into one of the bedrooms and saw Miroth's nephew, David, in his crib. At that point, he decided to shoot the infant in the side of the head.
Shortly afterwards, Daniel and Jason arrived back at the residence.
When the pair entered the house, Chase met them in the front room and killed them both.
Once everyone was dead, he mutilated Miroth's body and engaged in necrophilia. Shockingly, he also took the infant's remains into the bathroom so that he could drink his blood.
At around 11 a.m., one of the neighborhood kids knocked on the front door to see what was taking Jason so long.
Luckily, Chase decided not to answer.
When the young girl returned home and reported that her knock had gone ignored, her mother picked up the telephone and called Miroth's number.
However, once again, there was no answer.
After putting the phone down, the woman looked outside and noticed that Daniel Meredith's red station wagon had suddenly disappeared from Miroth's driveway.
Disturbed by the knock at the front door, Richard Chase had taken the infant's remains with him and driven away in Daniel's vehicle. He then returned to his apartment on Watt Avenue, where he proceeded to mutilate the body even further. Once he felt like he was finished with his "process," he put the child's remains in a cardboard box, traveled to a nearby church, and threw them behind a locked gate.
Later that day, another neighbor on Merrywood Drive learned about the sudden, unexplained pause in activity at Miroth's house. Thinking it was strange and out of character for her, they decided to enter the property via the back door.
Once inside, they discovered the bodies of Evelyn Miroth, her son, Jason Miroth, and Daniel Meredith.
Where did Evelyn Miroth live?
Below, you will find the address and the GPS coordinates for this location.
GPS coordinates
The latitude and longitude coordinates for the house are:
38.607415, -121.388192
Map
To view directions on how to get there, you can use the Google Maps shortcut below:
Address
The full address for this location is:
3207 Merrywood Drive
Sacramento
California
CA 95825
United States
Directions
The house sits at the end of a cul-de-sac that is accessible via El Camino Avenue. To reach Merrywood Drive, you will need to travel through Drayton Drive or Morse Avenue.
Private Property Warning
This is a private property. It is not a public place. Therefore, you should be respectful and not step foot on the property without permission.
Photos
Photos of the house and other related images.
---
3207 Merrywood Drive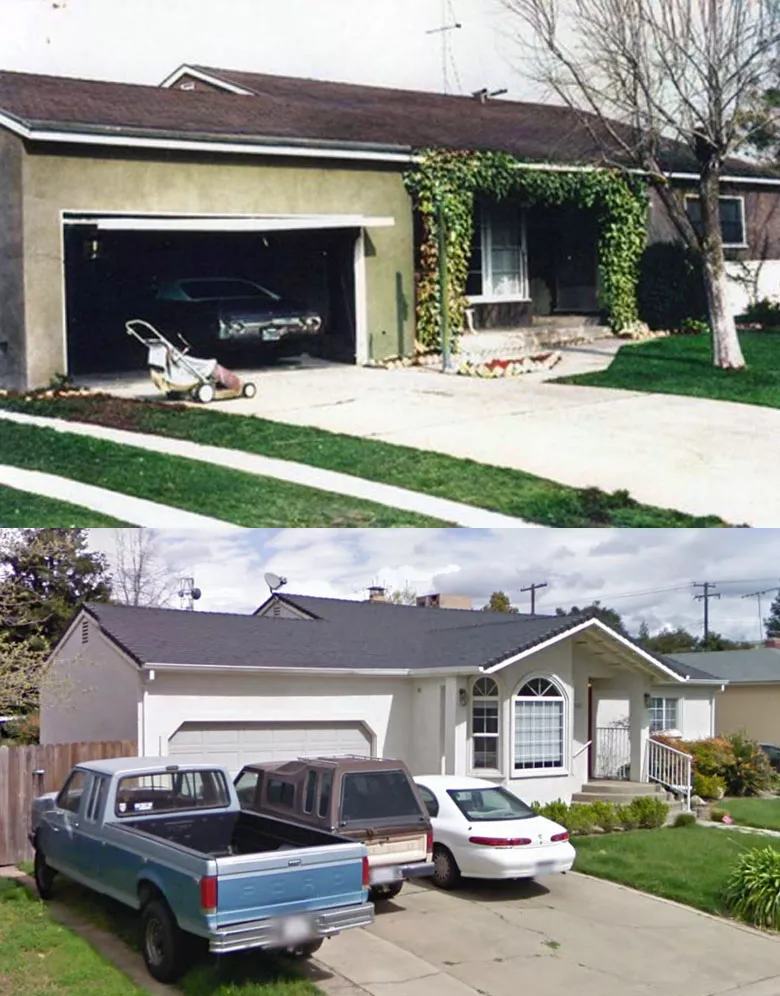 This is a "then and now" image of 3207 Merrywood Drive.
The photograph at the top was taken shortly after the murders. Notably, Miroth's lawnmower is outside, and the garage door is open.
Miroth was shot and killed in the hallway. The fact that the lawnmower wasn't put away suggests that she had gone inside for a brief moment when Chase spotted his opportunity to enter the house.
For example, she may have been checking on her nephew.
The Google Street View image at the bottom was captured in March of 2009.
The house was built in 1950. It is roughly 1,485 square feet in size, and it has two bedrooms.
2022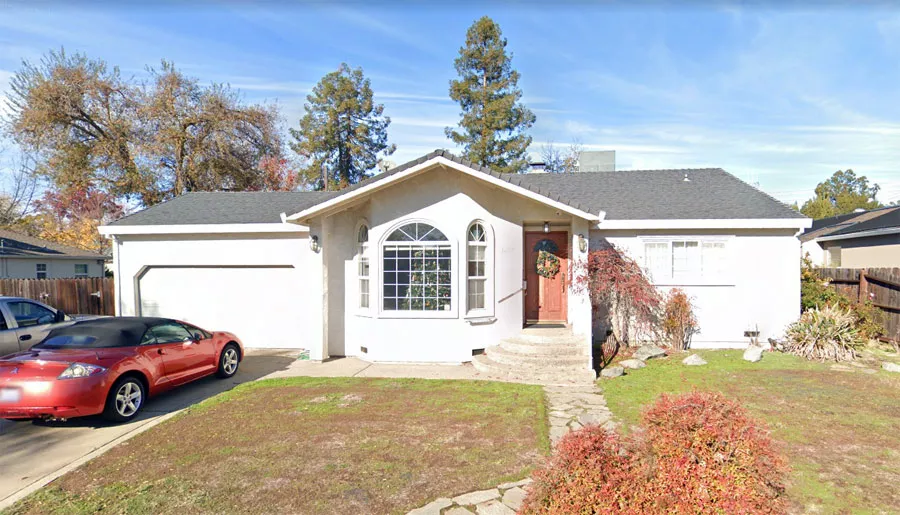 This Google Street View image was taken in December of 2022.
Map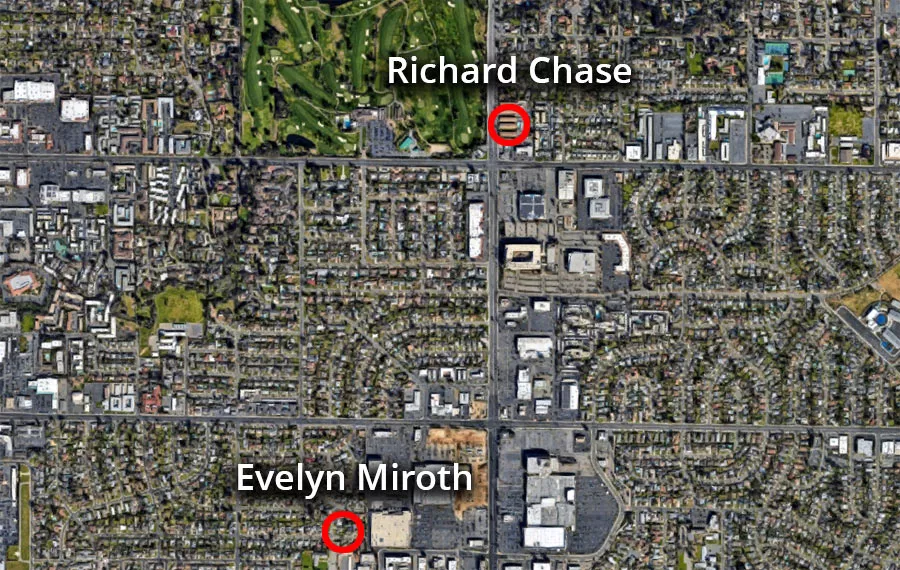 Richard Chase lived 1.3 miles away from Evelyn Miroth's house. It takes about five minutes to travel between these two locations by car.
Closest Locations
Other locations that are relatively close to this place. Roughly one mile away.
Serial Killer House in Sacramento, California, United States Roughly one mile away.
Crime Location in Sacramento, California, United States Roughly 8 miles away.
Crime Location in Sacramento, California, United States Roughly 57 miles away.
Crime Location in Napa, California, United States Roughly 66 miles away.
Place of Interest in Napa, California, United States