Richard Chase's apartment
Serial Killer House in Sacramento, California, United States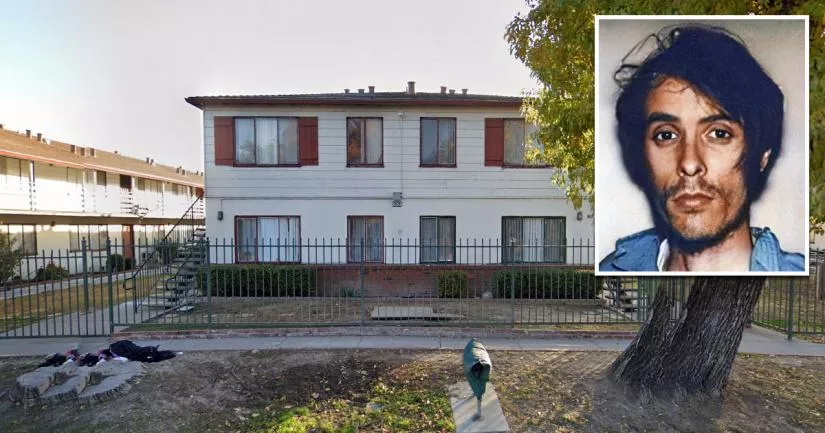 This is the apartment building where serial killer Richard Chase lived.
It is situated at 2928 Watt Avenue in Sacramento, California.
Chase, who was nicknamed the Vampire of Sacramento, murdered six people between 1977 and 1978.
At the time of his arrest, he lived in apartment #15. Before that, he also reportedly lived in #12.
Psychiatric problems
During his early twenties, he developed paranoid schizophrenia and hypochondria.
In 1976, he was committed to a psychiatric hospital called Beverly Manor after he kept injecting animal blood into his arms. By that stage, he had become convinced that his heart was shrinking and that his blood was slowly turning into powder. He also believed that he was the victim of a conspiracy involving Nazis and UFOs.
After treating Chase and prescribing him psychotropic medication, doctors eventually determined that he was no longer a threat. Consequently, they released him into the care of his parents, who had been granted conservatorship over him.
Shortly afterwards, Chase's mother, Beatrice, decided to take him off his pills without informing his doctors. She also waived her right to renew his conservatorship and helped him move into this apartment complex on Watt Avenue.
This proved to be a terrible mistake on Beatrice's part, as her son quickly regressed into his previous paranoid state.
Originally, Chase had roommates. However, they decided to move out of the apartment because of his bizarre behavior and heavy drug use.
Left to his own devices, he started capturing small animals and pets from the neighborhood so that he could remove their organs and put them into a blender.
In his mind, consuming their blood and raw innards was the only way to stop his own blood from disintegrating into dust.
During this period, he also became fascinated with firearms and started purchasing handguns.
Murders
On December 29th, 1977, he committed his first murder when he killed 51-year-old Ambrose Griffin in a drive-by shooting.
Following Griffin's murder, he began to enter houses and commit barbaric acts.
On January 23rd, 1978, he walked into Teresa Wallin's house and immediately shot her dead. He then engaged in necrophilia with her body, shoved dog feces down her throat, and drank some of her blood.
A few days later, Chase entered another house and shot four people dead. The victims were Evelyn Miroth (38), Dan Meredith (51), Jason Miroth (6), and David Ferreira (1).
Following the murders, he mutilated Evelyn's corpse and engaged in necrophilia. However, he was eventually disturbed by a knock on the front door. Fearing that he might get caught, he took Ferreira's body with him and fled the scene.
During the investigation, FBI profilers theorized that the killer was a disorganized offender, as he had left footprints and fingerprints at the crime scene. These were brutal, unplanned murders that were committed by someone who clearly wasn't thinking rationally.
With this in mind, they concluded that he was a loner who lived nearby. They also believed that he was white, in his mid-20s, and that he was noticeably malnourished.
Arrest
After speaking to neighbors, the police released a sketch of a strange man who had been seen hanging around the area. Not long after, they were contacted by a young woman named Nancy Holden, who recently had an "odd" interaction with an old classmate.
The classmate in question was Richard Chase.
Holden reported that she was shocked by Chase's gaunt and disheveled appearance. More importantly, she said that he was wearing the same kind of clothes as the man in the sketch.
At that point, the police ran a background check and determined that Chase was living at this apartment complex on Watt Avenue. They also discovered that he had recently purchased a .22 caliber handgun, which was the exact same caliber used in the murders.
When the police arrived at his address, he refused to open his door. As a result, they decided to hide down the hallway and wait for him to leave.
Shortly afterwards, the officers arrested Chase while he was attempting to leave the complex with a bloodstained box.
During a search of the apartment, the police discovered that the floors, walls, ceilings, cooking utensils, and refrigerator were completely soaked in blood. They also found brain matter and internal organs belonging to David Ferreira, Evelyn Miroth, and Teresa Wallin.
Death
On May 8th, 1979, Richard Chase was found guilty of six counts of first-degree murder. Notably, the jury rejected the defense's argument that Chase was not guilty by reason of insanity.
Following the verdict, Chase was sentenced to death in the gas chamber.
On December 26th, 1980, he committed suicide by overdosing on antidepressant pills that he had been secretly stockpiling in his prison cell.

Further information is available in the "Photos" section below.
Where did Richard Chase live?
Below, you will find the address and the GPS coordinates for this location.
GPS coordinates
The latitude and longitude coordinates for the apartment are:
38.618897, -121.382660
Map
To view directions on how to get there, you can use the Google Maps shortcut below:
Address
The full address for this location is:
Apartment #15
2928 Watt Avenue
Sacramento
California
CA 95821
United States
Directions
The apartment is about 400 feet north of the intersection between Watt Avenue and Marconi Avenue. It sits on the eastern side of the Del Paso Country Club.
Private Property Warning
This is a private property. It is not a public place. Therefore, you should be respectful and not step foot on the property without permission.
Photos
Photos of the apartment and other related images.
---
2928 Watt Avenue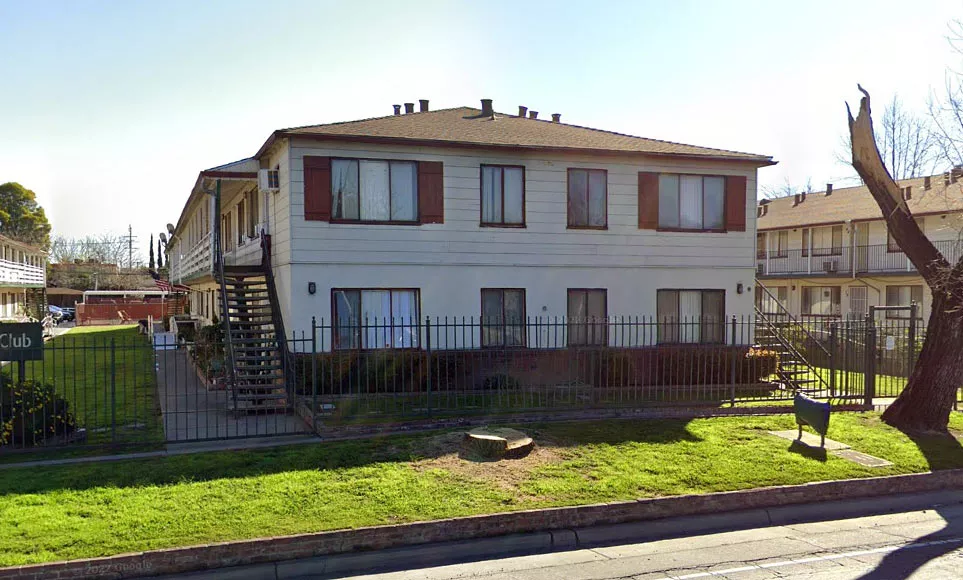 This Google Street View image of 2928 Watt Avenue was captured in February of 2021.
Richard Chase moved into the building during the summer of 1977. Before that, he was living with his mother, Beatrice, who made the fatal mistake of weaning him off his medication.
He was forced to move out of his mother's house after he started accusing her of poisoning his food. At that point, his parents got him this apartment and agreed to pay his rent.
At one point in 1977, he called to his mother's house with a dead cat. When she answered the door, he disemboweled it in front of her and began smearing blood over his face.
Notably, Beatrice did not report this incident to anyone.
Once he was left to his own devices, he stopped eating and taking care of himself. By the time he was arrested, he weighed only 145 lbs (65 kg).
Following his arrest, it was determined that Chase was a paranoid schizophrenic who could only achieve sexual arousal during barbaric acts such as necrophilia. He was also a hypochondriac who believed that his blood was turning to powder because Nazis were poisoning his dish soap.
On one occasion, he became so convinced that the bones in his skull had separated that he shaved off his hair to see if they were moving.
Victims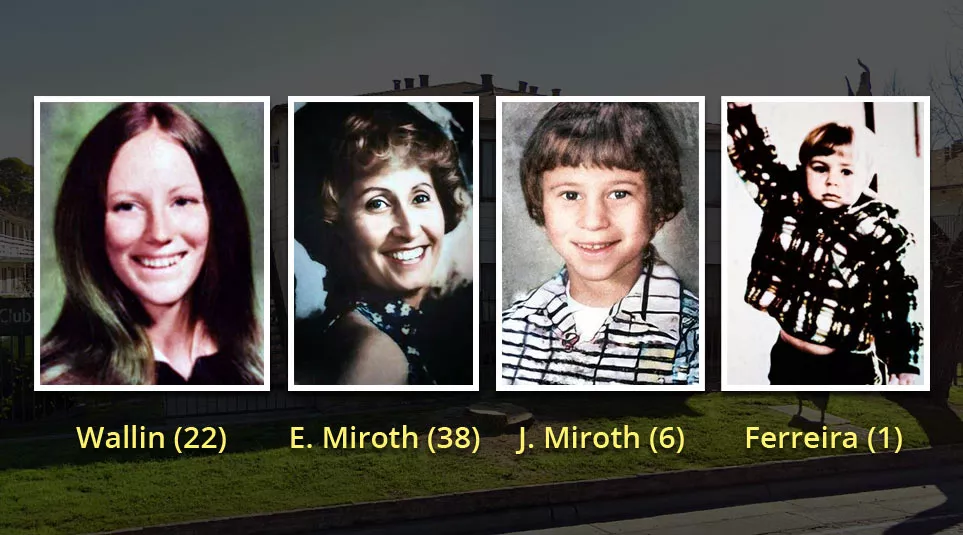 Chase's victims were Ambrose Griffin (51), Teresa Wallin (22), Evelyn Miroth (38), Dan Meredith (51), Jason Miroth (6), and David Ferreira, who was just 22 months old.
Note that we were unable to find photographs of Griffin or Meredith.
Griffin was shot dead while he was helping his wife bring groceries into their home. At the time, Chase was driving around the neighborhood and testing out his new handgun.
Teresa Wallin was three months pregnant at the time of her death.
Evelyn Miroth was looking after her son, Jason, and her baby nephew, David Ferreira, when Chase entered her house with a handgun. Dan Meredith was a friend of Evelyn's who was visiting at the time.
Meredith's wallet was later found in Chase's apartment.
All of the victims were randomly selected.
Notably, Chase only entered houses that were unlocked. Following his arrest, he said:
"If the door is locked, that means you're not welcome."
The Vampire of Sacramento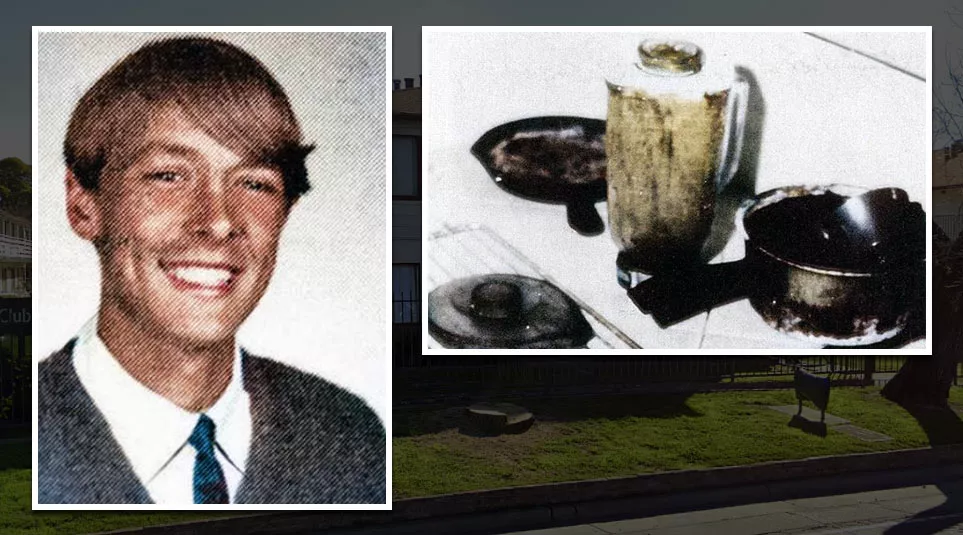 The photograph on the left shows Richard Chase during his high school years. As a teenager, he started abusing LSD, marijuana, and alcohol. He also had intimacy issues with girls, as he was reportedly unable to get aroused.
His mental health issues worsened as he grew older. In 1975, he was involuntarily institutionalized at Beverly Manor after he injected rabbit blood into his veins. Once there, he was diagnosed with schizophrenia.
During his stay at Beverly Manor, he captured and ate small birds. From that point on, staff members started referring to him as Dracula.
The blender on the right was found inside his apartment. Chase used it to mix blood and organs with Coca-Cola.
On a number of occasions, neighbors saw him entering the complex with small animals and pets, all of which were never seen again. After seeing a missing poster for a dog that he had eaten, he reportedly contacted the owners by telephone and told them what he had done.
When he first moved to Watt Avenue, he was living with roommates. However, they decided to leave after he exhibited bizarre behavior such as walking around naked and nailing his bedroom door shut.
Closest Locations
Other locations that are relatively close to this address: Less than a mile away.
Crime Location in Sacramento, California, United States Roughly one mile away.
Crime Location in Sacramento, California, United States Roughly 8 miles away.
Crime Location in Sacramento, California, United States Roughly 12 miles away.
Serial Killer House in Citrus Heights, California, United States Roughly 57 miles away.
Crime Location in Napa, California, United States