Kendall Francois' house
Serial Killer House in Arlington, New York, United States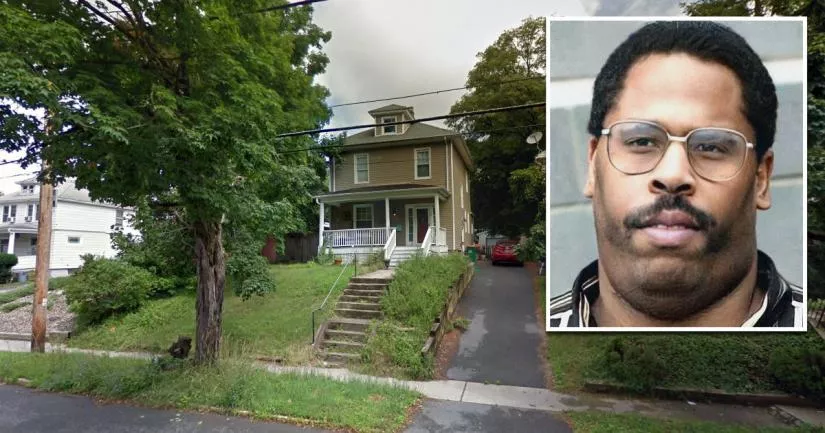 This is the house where serial killer Kendall Francois lived.
It is situated at 99 Fulton Avenue in the Arlington neighborhood of Poughkeepsie, New York.
Francois, who was nicknamed "The Poughkeepsie Killer", murdered eight women between 1996 and 1998.
His victims, who were all sex workers, were found stashed away in his basement and attic.
The 27-year-old lived at this house with his parents and older sister.
According to police reports, the inside of the house smelled putrid because the rooms and hallways were filled with garbage. Empty bottles, food, piles of clothes, old newspapers, and broken furniture were strewn everywhere. The cabinets, sinks, and closets were also filled with junk.
The stench was so overpowering that investigators had to put on anti-putrefaction masks before they entered the property.
This might explain why Francois' family members did not smell the decomposing remains of his victims.
His killing spree came to an end on September 1st, 1998, when a woman he attempted to strangle to death in his bedroom managed to break free and convince him to let her go.
At that point, he agreed to drive her back to the location where he had picked her up. However, she jumped out of the vehicle and ran away while they were en route.
Following his arrest, Francois quickly confessed to the slayings.
Notably, his involvement did not come as a surprise to detectives, as he was already one of their prime suspects. At the time, he had a reputation for being violent toward sex workers.
One year earlier, the police had surveilled his house on Fulton Avenue and poked around the property. However, they didn't find any evidence to justify an arrest.
In the early hours of September 2nd, 1998, the police arrived at this address with a warrant and began a search of the home. After finding his victims' remains, they charged the 27-year-old with eight counts of first-degree murder.
In 2000, Francois agreed to plead guilty in order to avoid the death penalty. Shortly afterwards, he was sentenced to life in prison without the possibility of parole.
During legal proceedings, Francois's lawyer told the court that his client had HIV.
It is likely that he contracted the virus from having unprotected sex with escorts. It is also possible that one of his victims gave it to him.
In 2014, Kendall Francois died from an AIDS-related illness at the age of 43.
Where did Kendall Francois live?
Below, you will find the address and the GPS coordinates for this location.
GPS coordinates
The latitude and longitude coordinates for the house are:
41.692716, -73.905375
Map
To view directions on how to get there, you can use the Google Maps shortcut below:
Address
The full address for this location is:
99 Fulton Avenue
Arlington
New York
NY 12603
United States
Directions
The house is situated about 0.25 miles west of the roundabout between Fulton Avenue and Raymond Avenue. It lies to the south of the East-West Arterial in Poughkeepsie.
Private Property Warning
This is a private property. It is not a public place. Therefore, you should be respectful and not step foot on the property without permission.
Photos
Photos of the house and other related images.
---
99 Fulton Avenue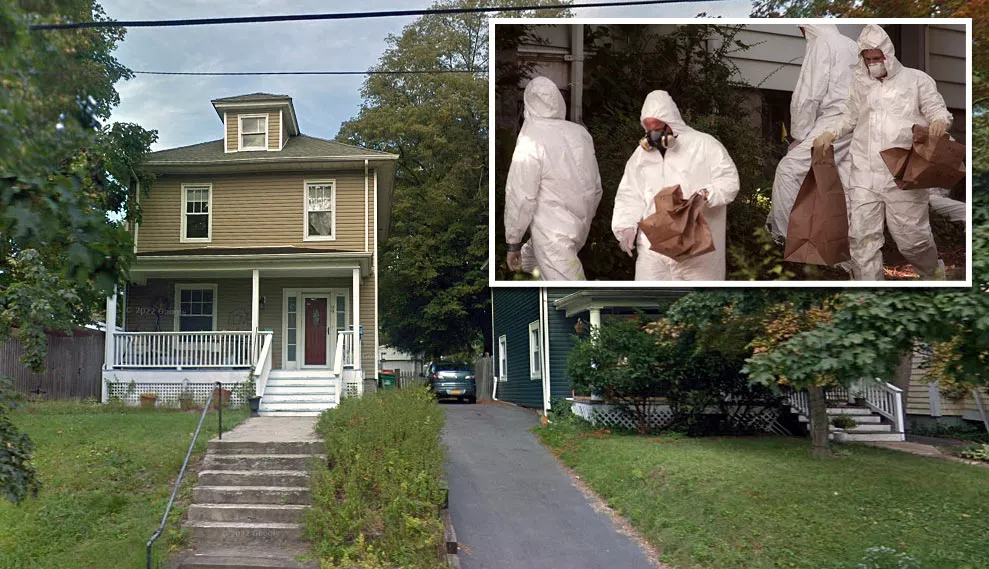 This Google Street View image of 99 Fulton Avenue was taken in September of 2017.
The house was built in 1920. It is 1,600 square feet in size, and it has three bedrooms.
One year after Francois' arrest, the property was sold for just $14,500. The new owners then renovated the property and sold it for $105,000 roughly one year later.
On the right, you can see a photograph of the forensics team, most of whom had to wear anti-putrefaction masks. Curious passersby who stopped to see what was going on were so repulsed by the horrible smells that they reportedly had to step away from the house.
Kendall Francois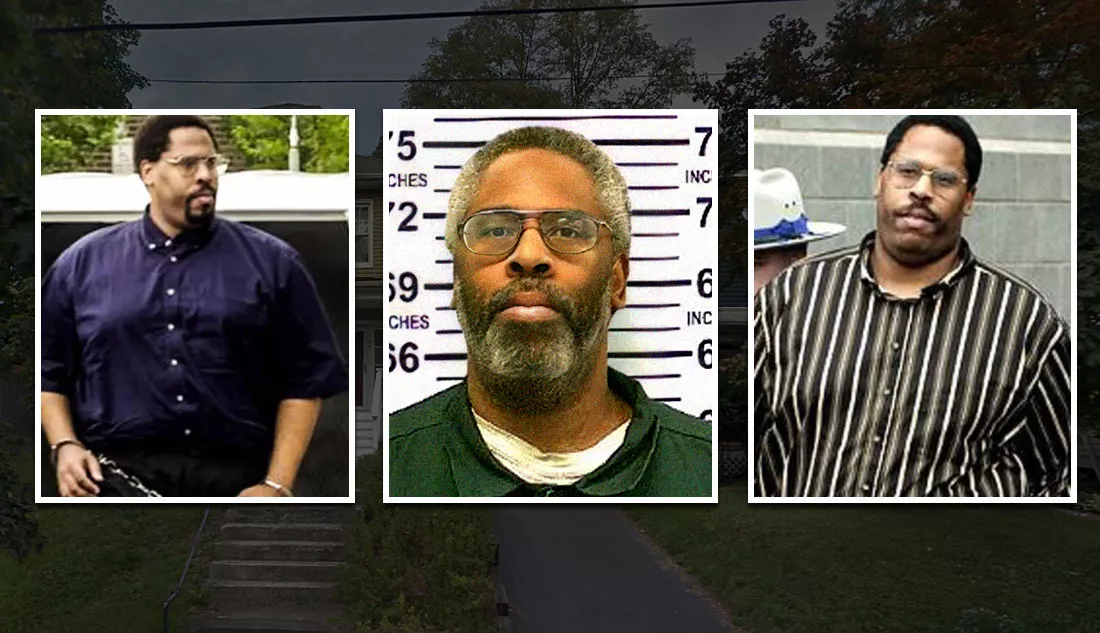 Kendall Francois was a large man. Judging by one of his mugshots, he was about 6 feet 4 inches tall. Growing up, he was repeatedly teased about his size.
In 1989, he joined the United States Army. However, he was discharged five years later due to his obesity.
In April of 1996, he became a hall and detention monitor at Arlington Middle School on Lamb Road.
Notably, the students named him "Stinky" because of the smell that emanated from him.
Although he was reportedly quiet and pleasant, there were times when he acted inappropriately around some of the girls. For example, he would sometimes touch their hair, tell sexual jokes, and make inappropriate remarks.
Francois frequently picked up sex workers. Some of his victims considered him to be a regular client of theirs.
His first victim was 30-year-old Wendy Meyers, whom he strangled to death during an argument about money. Afterwards, he put her body into a garbage bag and carried it up into the attic.
Victims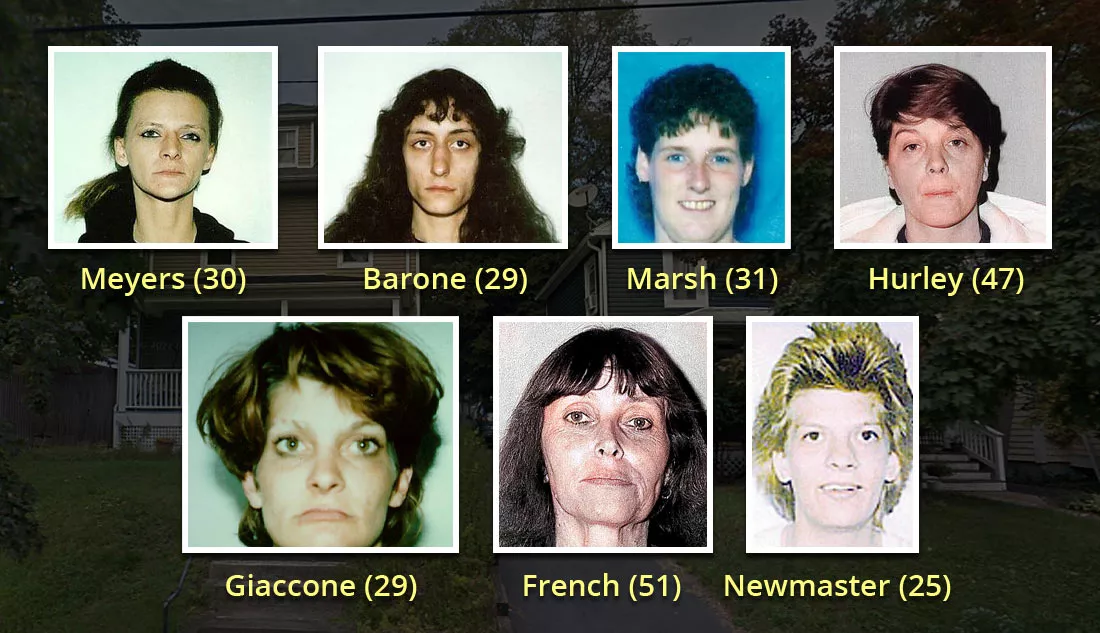 Kendall Francois' victims were Wendy Meyers (30), Gina Barone (29), Catherine Marsh (31), Kathleen Hurley (47), Mary Healey Giaccone (29), Sandra Jean French (51), Audrey Pugliese (34), and Catina Newmaster (25).
Note that we were unable to find a photograph of Pugliese.
All of the women were sex workers. Many of them also had a history of drug abuse.
The first three women were stashed in Francois' attic. When that became crowded, he began to use the crawlspace underneath his porch.
Initially, the police believed that another missing woman named Michelle Eason was also one of his victims.
However, they eventually rowed back on that opinion because 1) Eason's body wasn't found inside the house, and 2) she was African American, while the other women were all white.
Closest Locations
Other locations that are relatively close to this place. Roughly 64 miles away.
Serial Killer House in Yonkers, New York, United States Roughly 69 miles away.
Filming Location in Paterson, New Jersey, United States Roughly 70 miles away.
Crime Location in The Bronx, New York, United States Roughly 70 miles away.
Serial Killer House in Lodi, New Jersey, United States Roughly 70 miles away.
Serial Killer House in The Bronx, New York, United States