Beansie's Pizzeria from The Sopranos
Filming Location
331 Main Street, Paterson, NJ 07505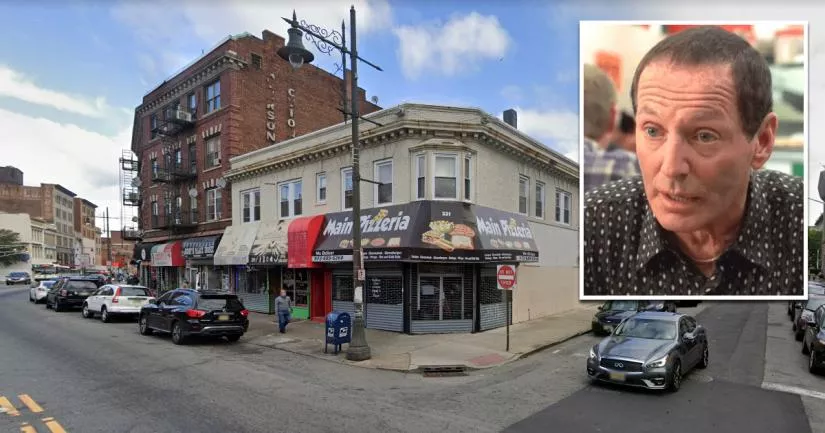 This is Beansie's Pizzeria from The Sopranos.
It is located at 331 Main Street in Paterson, New Jersey.
Beansie Gaeta is a personal friend of Tony Soprano's. Although he is not a made man, he is a long-time associate of the DiMeo crime family.
After narrowly avoiding prosecution for drug dealing in the 1980s, he quit the mob world and invested most of his money in a string of pizzerias.
Despite his "retirement", Beansie remains close to the family and allows Tony to launder money through his businesses.
Unfortunately for Beansie, trouble begins to brew when his former boss, Richie Aprile, is released from prison.
After spending the better part of a decade wasting away in prison, Aprile is bitter that the guy he took under his wing and introduced to "the game" is now a successful businessman who owns a chain of pizza parlors.
Shortly after his release, he visits his former protégé and demands money. However, Beansie refuses to bow to these extortion attempts.
Incensed by this reaction, Aprile grabs a coffee pot and smashes it over his head. He then proceeds to repeatedly punch him in the face while he is lying on the ground.
Following the assault, Tony reprimands Aprile and orders him to leave Beansie alone. However, this only angers Aprile even further.
Later on, he lies in wait for Beansie in the parking lot outside the pizza parlor. When Beansie appears, Aprile drives into him and squashes him up against the car.
After reversing and allowing him to fall to the ground, he runs over him one more time.
During the brutal attack, Beansie sustains serious injuries and is left paraplegic.

Further information is available in the "Photos" section below.
Beansie's Pizzeria address
Below, you will find the address and the GPS coordinates for this location.
Address
331 Main Street, Paterson, New Jersey, NJ 07505, USA
Map
To view directions on how to get there, you can use the Google Maps shortcut below:
GPS coordinates
The latitude and longitude coordinates for the restaurant are:
40.913844, -74.173170
Directions
It sits on the corner of Main Street and Lee Place in Paterson.
Photos
Photos of the restaurant and other related images.
---
Richie sees Beansie's pizza parlor
Episode 3, Season 2 - Toodle-F**king-Oo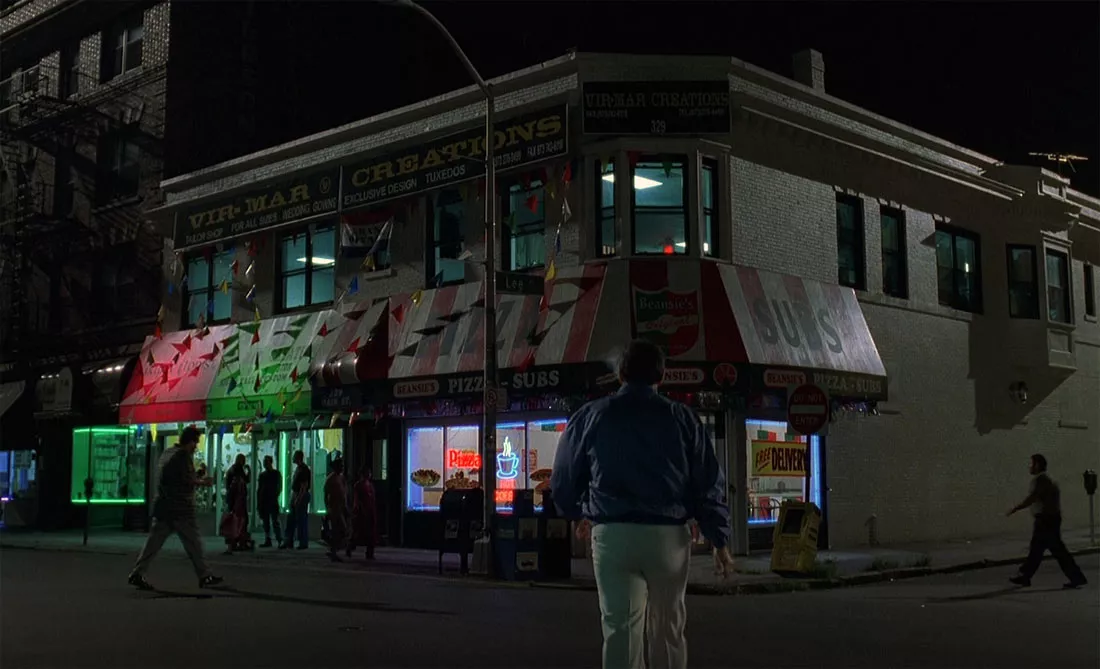 In Episode 3 of Season 2, Richie Aprile is dropped off in town by his niece, Adriana La Cerva.
After noticing Beansie's pizza parlor, he mutters the word "motherf*cker" to himself before marching towards the entrance.
Aprile is clearly eager to "catch up" with the old "friend" who seemingly forgot to visit him in prison.
"This is not right, Richie. I'm not gonna lay down."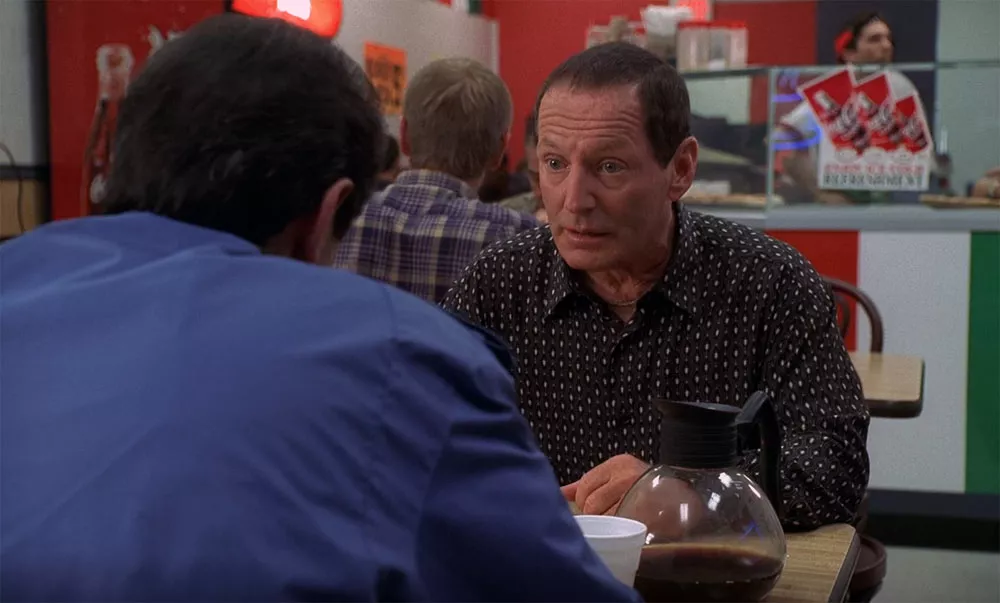 Beansie tells Aprile that he is not going to lie down and give in to his extortion attempts.
However, this enrages his former boss, who proceeds to beat him to a pulp.
331 Main Street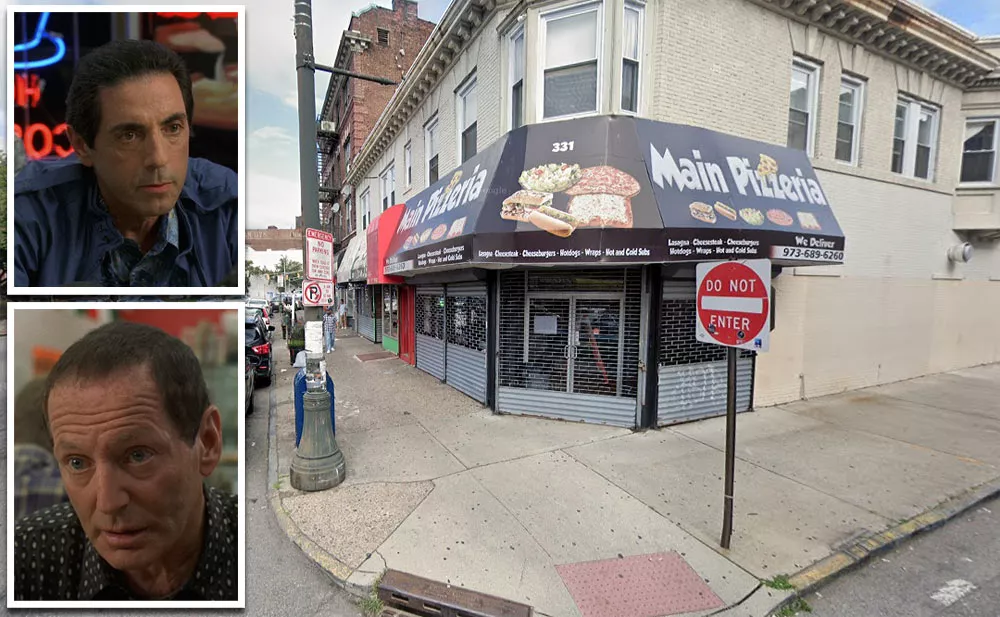 This Google Street View image of 331 Main Street, Paterson, was taken in October 2021.
These days, the unit is home to a business called "Main Pizzeria."
Closest Locations
Other locations that are relatively close to this address: Roughly 5 miles away.
Filming Location in Clifton, New Jersey