Chester Bennington's house
Place of Interest in Palos Verdes Estates, California, United States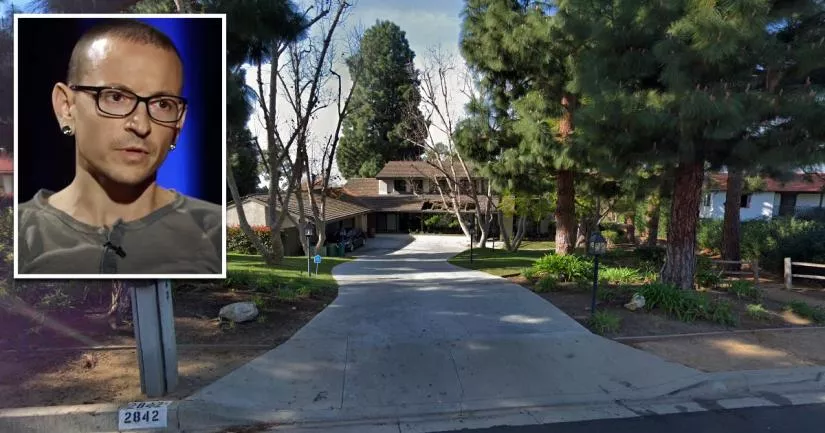 This is the house where Chester Bennington committed suicide.
It is situated at 2842 Vía Victoria in Los Angeles, California.
On the morning of July 20th, 2017, Bennington hanged himself from a door in his bedroom.
The singer, who was the lead vocalist of the nu-metal band Linkin Park, had struggled with alcoholism and depression for years. He also had a history of suicidal ideation.
In November of 2016, he reportedly got drunk and attempted suicide by tying himself up and jumping into his swimming pool. However, he changed his mind after he managed to break free from his restraints.
On another occasion, his wife had to call the police after he grabbed a shotgun and left the family home.
On the night of July 19th, 2017, the 41-year-old returned home early from a family vacation in Arizona. The next morning, he was supposed to take part in a photo shoot for Linkin Park, as the band was just one week away from starting a new tour of North America.
Although Bennington had been very open about his mental health problems, his death still caught most people off-guard.
That year, he had managed to stay sober for six months. Furthermore, his career was going well, as Linkin Park's latest album had recently topped the charts.
According to his family and bandmates, he seemed pretty positive.
Sadly, it seems as though his suicidal thoughts crept back in whenever he fell off the wagon.
In the autopsy report, it was noted that Chester Bennington had a small amount of alcohol in his system and that there was a half-empty glass of beer in the bedroom.
The father-of-six was found dead by his maid roughly before 9 a.m.
He did not leave a suicide note.

Further information is available in the "Photos" section below.
Where did Chester Bennington live?
Below, you will find the address and the GPS coordinates for this location.
GPS coordinates
The latitude and longitude coordinates for the house are:
33.765459, -118.408272
Map
To view directions on how to get there, you can use the Google Maps shortcut below:
Address
The full address for this location is:
2842 Vía Victoria
Palos Verdes Estates
California
CA 90274
United States
Directions
The house is situated in a quiet neighborhood in the southern part of Palos Verdes Estates. It is accessible via Palos Verdes Drive West.
Private Property Warning
This is a private property. It is not a public place. Therefore, you should be respectful and not step foot on the property without permission.
This is someone's private residence. Under no circumstances should you trespass on the property or make your presence felt.
Photos
Photos of the house and other related images.
---
2842 Vía Victoria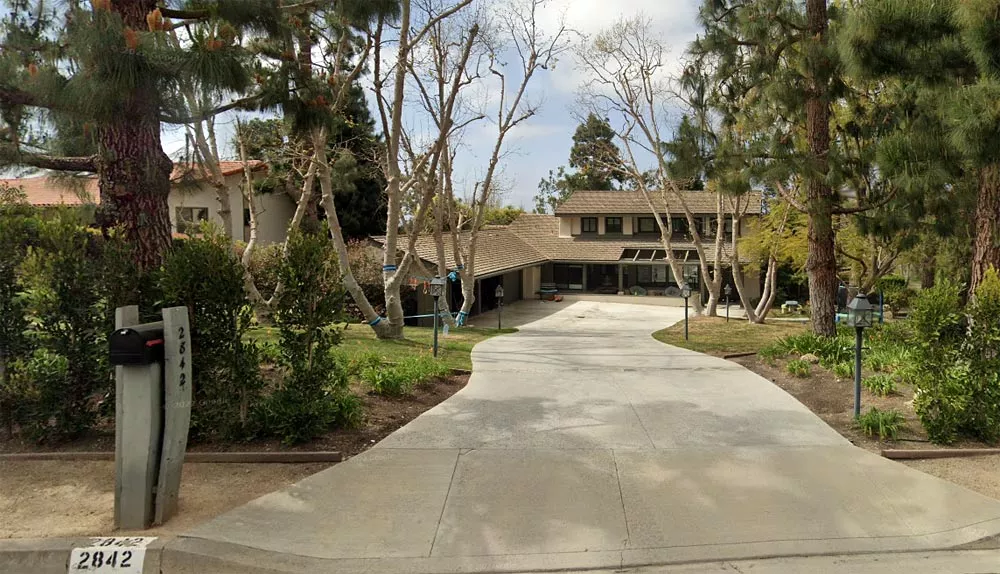 This Google Street View image of Chester Bennington's former house was taken in March of 2022—more than five years after the singer committed suicide.
It is situated in the city of Palos Verdes Estates, which lies to the southwest of Los Angeles.
The house was built in 1976. It has five bedrooms and is 3,900 sq ft in size.
Chester and his wife, Talinda, purchased the property for $2.4 million in June of 2017—roughly two months before he hanged himself.
One year after Chester's death, Talinda sold the house for $2.25 million.
Aerial image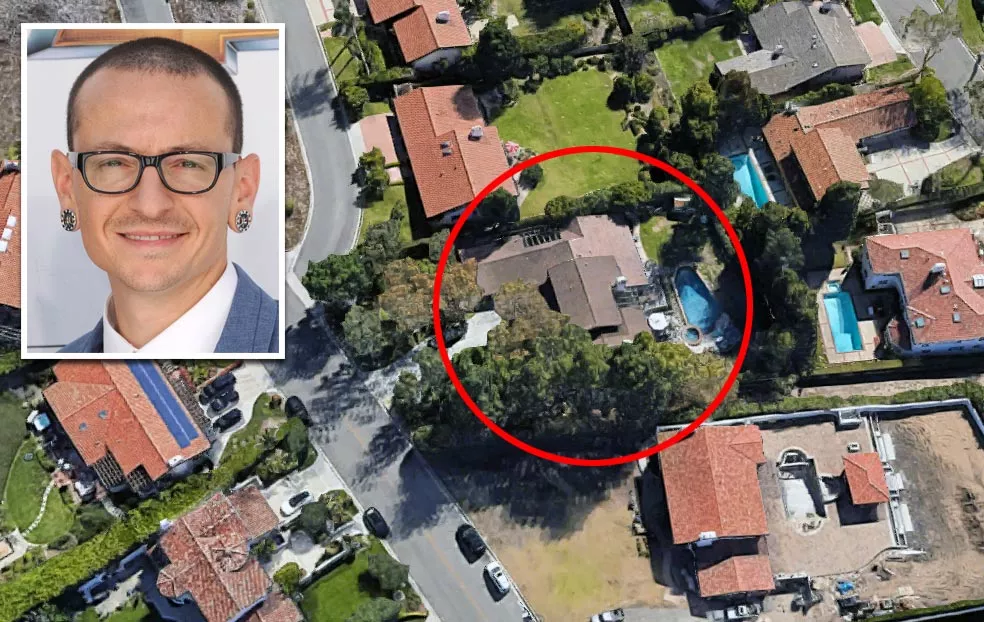 This is an aerial image of the property.
It should be noted that this is not the swimming pool where Bennington attempted suicide. That incident occurred in November of 2016, which was eight months before he moved to Vía Victoria.
Inside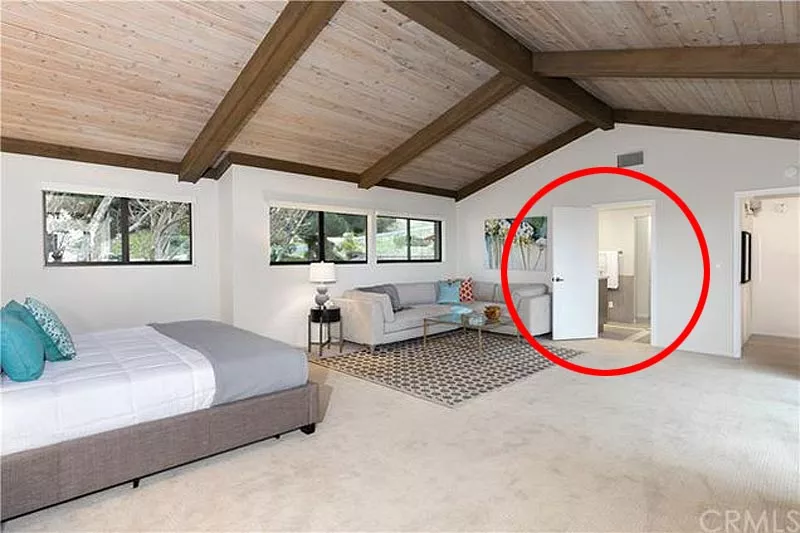 Bennington reportedly used a belt to hang himself from the door that separated his master bedroom from an adjoining bathroom.
Closest Locations
Other locations that are relatively close to this address: Roughly 5 miles away.
Place of Interest in Redondo Beach, California, United States Roughly 16 miles away.
Filming Location in Long Beach, California, United States Roughly 16 miles away.
Crime Location in Los Angeles, California, United States Roughly 18 miles away.
Place of Interest in Los Angeles, California, United States Roughly 18 miles away.
Place of Interest in Los Angeles, California, United States