The apartment where Chyna died.
Place of Interest in Redondo Beach, California, United States.
This is the Redondo Beach apartment building where professional wrestler Chyna died from an accidental drug overdose in 2016.
Chyna, whose real name was Joan Marie Laurer, was best known for her career in the World Wrestling Federation between 1997 and 2001.
During her time in the WWF (now the WWE), Laurer co-founded the popular stable "D-Generation X" with Triple H and Shawn Michaels. She also became the first and only female wrestler to win the Intercontinental Championship.
On April 20th, 2016, Laurer's body was discovered at this apartment building in Redondo Beach during a welfare check. A subsequent autopsy report revealed that the former WWF star had died from an accidental overdose of alcohol and prescription medication.
The welfare check was carried out after Chyna's manager Anthony Anzaldo noticed that she had been unusually quiet on social media.
Her last activity on Twitter was at 10:42 a.m. on April 18th. On that date, the 46-year-old posted a fitness motivational tweet. She also replied to a fan and told them that she was doing yoga and cycling instead of lifting weights.
Three years after her death, Laurer was inducted into the WWE Hall of Fame class of 2019 as part of "D-Generation X". However, she has yet to be inducted as a solo wrestler.
Where did Chyna die?
Below, you will find the address and the GPS coordinates for this location.
GPS Coordinates.
The GPS coordinates for the apartment are as follows.
Latitude: 33.826921
Longitude: -118.389812
Map.
Open 33.826921, -118.389812 in Google Maps to view directions on how to get there.
Address.
The full address for this location is:
916 Esplanade
Redondo Beach
California
CA 90277
United States
Directions.
The building sits at the corner of Esplanade and Avenue B in Redondo Beach. It is roughly 0.3 miles west of the South Pacific Coast Highway.
Photos.
Photos of the apartment and other related images.
---
Chyna's last tweet.

This is a screenshot of Chyna's last tweet. Note that the timezone on this screenshot is Greenwich Mean Time +1. This means that it was 10:42 a.m. in California when she posted the tweet.
Although the autopsy report determined that she died on April 17th, this was obviously incorrect.
916 Esplanade.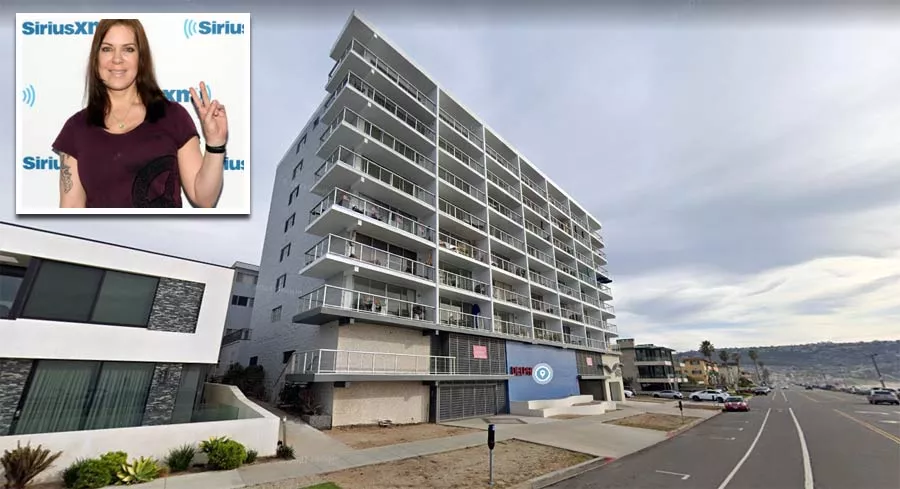 A Google Street View image of the apartment building at 916 Esplanade. This was taken in January of 2021.
In November of 2015, the police reportedly arrested Chyna after she was found drunk and unconscious outside of this building in Redondo Beach. The arrest was made after officers determined that she was too intoxicated to take care of herself.
Over the years, the former WWF star battled alcohol and drug addiction. According to her manager, she had recently become addicted to sleeping pills and anxiety medication.
Last YouTube video.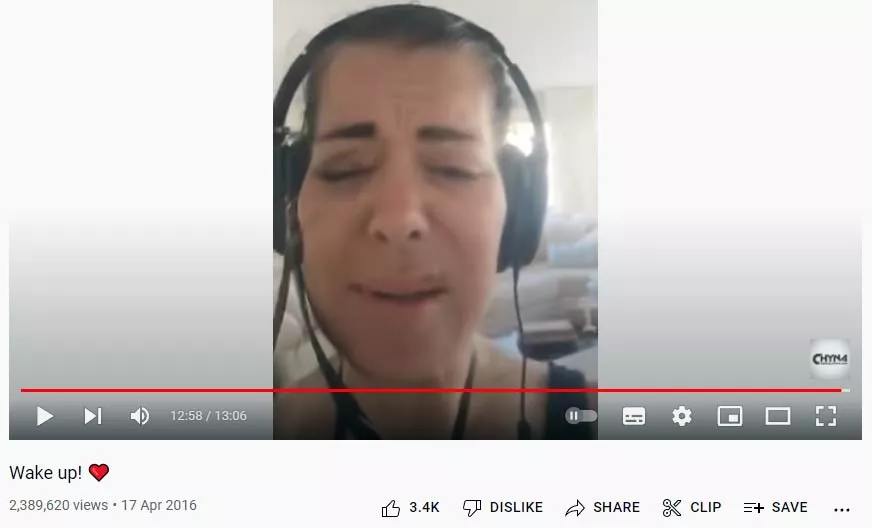 On the morning of April 17th, Laurer uploaded her final YouTube video, which was titled "Wake Up! ❤️". During the video, she seemed lethargic and repeatedly slurred her words. It also appeared as though she had a black eye.
Her final words to her fans were "Love y'all. Peace!"
Closest locations.
Other locations that are relatively close to this place. Roughly 5 miles away.
Place of Interest in Palos Verdes Estates, California, United States Roughly 13 miles away.
Crime Location in Los Angeles, California, United States Roughly 13 miles away.
Serial Killer House in Los Angeles, California, United States Roughly 13 miles away.
Place of Interest in Los Angeles, California, United States Roughly 14 miles away.
Crime Location in Los Angeles, California, United States