Michael Jace's house.
Crime Scene Location in Los Angeles, California, United States.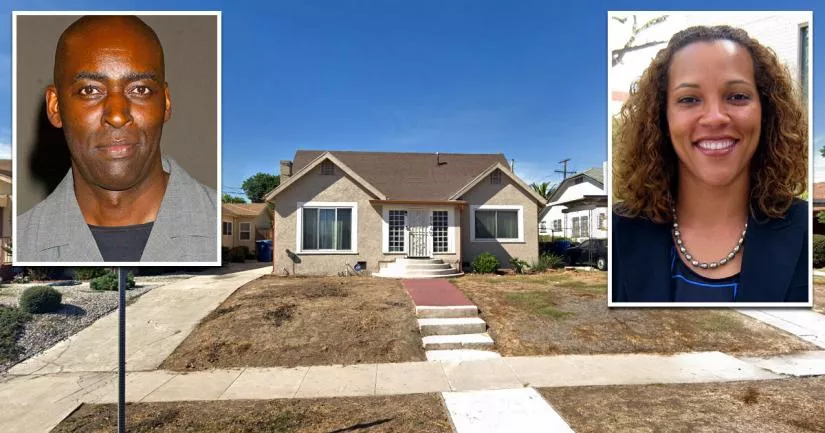 This is the house where actor Michael Jace fatally shot his wife, April.
It is situated at 5445 Brynhurst Avenue in the Park Mesa Heights neighborhood of Los Angeles.
Michael was best known for his portrayal of officer Julien Lowe in the crime drama series "The Shield", which aired between 2002 and 2008. He also made appearances on shows such as Southland, CSI: Crime Scene Investigation, and Cold Case.
His wife, April, was a track and field athlete who took part in numerous competitions, including the 2011 World Masters Athletics Championships.
The couple married in 2004 and had two sons. However, by 2014, their marriage had hit the rocks, and April reportedly wanted a divorce.
On May 19th, 2014, Michael Jace texted his wife and claimed that he had left their house.
However, instead of leaving, he grabbed a revolver and patiently waited for April and their two kids to return home.
At the time, the actor was distraught, drunk and furious, as he believed that his wife was seeing someone else.
When April entered the house with their two sons, Michael shot her in the back. He then shouted, "If you like running, then run to heaven," before shooting her twice in the legs.
After killing his wife, Michael Jace called 911 and calmly confessed to the crime.
Although he claimed that he only intended to shoot her in the legs, the jury believed otherwise.
On May 31st, 2016, the actor was found guilty of second-degree murder. Two weeks later, he was sentenced to 40 years to life in prison.
Where did Michael Jace live?
Below, you will find the address and the GPS coordinates for this location.
GPS coordinates.
The latitude and longitude coordinates for the house are:
33.991763, -118.333550
Map.
To view directions on how to get there, you can use the Google Maps shortcut below:
Address.
The full address for this location is:
5445 Brynhurst Avenue
Los Angeles
California
CA 90043
United States
Directions.
Jace's former house sits between West 54th Street and Slauson Avenue in Park Mesa Heights.
Private property warning.
This is a private property. It is not a public place. Therefore, you should be respectful and not step foot on the property without permission.
Photos.
Photos of the house and other related images.
---
5445 Brynhurst Avenue.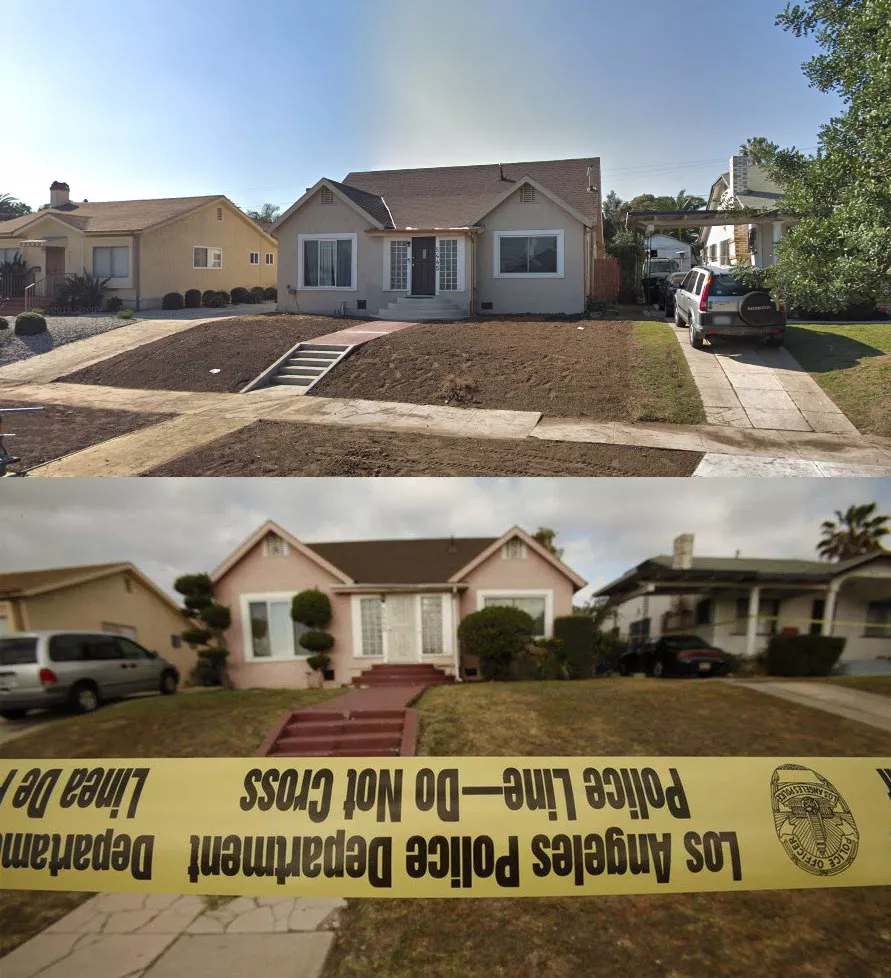 This Google Street View image at the top was taken in February of 2019. The photograph at the bottom shows 5445 Brynhurst Avenue cordoned off with police tape.
The house was built in 1923 and it was last sold for $720,000 in 2019.
2012.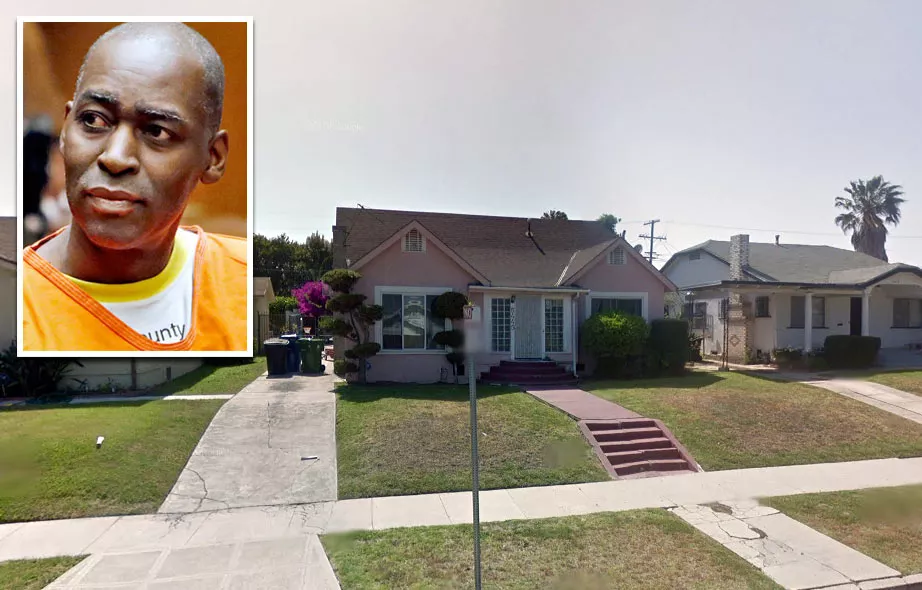 This Google Street View image of the property was taken in May of 2012—exactly two years before Michael Jace murdered his wife, April.
According to Zillow, the couple purchased it in 2005, which was shortly after they got married.
Michael ran into financial difficulties in 2011 and was forced to declare bankruptcy. He also defaulted on the mortgage. Although they listed the house for sale in December of 2011, property records show that they took it off the market three months later.
After playing Julien Lowe in "The Shield", it seems as though Michael struggled to find regular work. By 2011, he was mostly living off residual income from his earlier roles.
At the time, he had $16,000 in credit card debt and owed money on two mortgages. He also owed more than $20,000 to the government.
When his work dried up, the family was forced to downgrade their cars.
Notably, his last acting role was in 2011, which was three years before the murder took place.
According to his ex-wife, Jennifer Bitterman, he was violent and temperamental during their marriage, which lasted between 1996 and 2002. Bitterman's friend also claimed that she witnessed four separate incidents where he became violent towards his wife. On one occasion, he allegedly choked and hit Bitterman before pushing her up against a wall.
Closest locations.
Other locations that are relatively close to this place. Less than a mile away.
Crime Location in Los Angeles, California, United States Roughly one mile away.
Filming Location in Los Angeles, California, United States Roughly 3 miles away.
Serial Killer House in Los Angeles, California, United States Roughly 4 miles away.
Place of Interest in Los Angeles, California, United States Roughly 6 miles away.
Place of Interest in Los Angeles, California, United States