Tre's house from Boyz n the Hood
Filming Location in Los Angeles, California, United States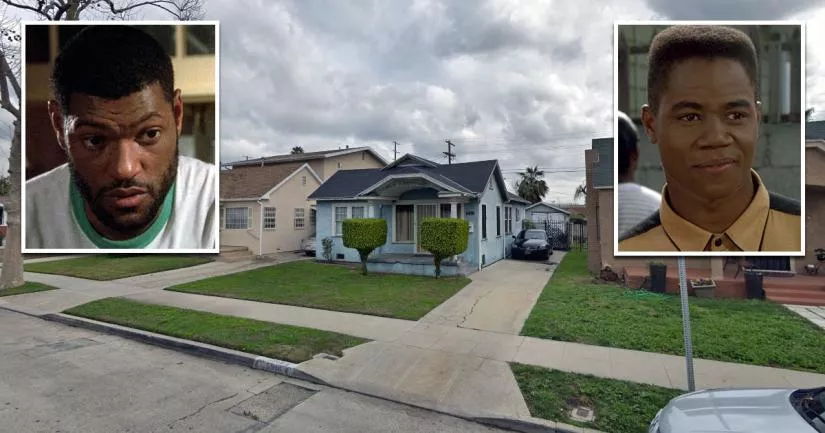 This is the filming location of Tre's house from the hood drama film "Boyz n the Hood" (1991).
The house is situated at 5918 Cimarron Street in Los Angeles, California.
During the movie, Tre (Cuba Gooding Jr.) lives at this address with his father, Jason "Furious" Styles (Laurence Fishburne).
Tre is forced to move to his father's house after he gets into a fight at school. At the time, his mother believed that he needed a positive male influence who could discipline him and stop him from going down the wrong path in life.
When Tre first arrives, his father immediately sets the tone for his stay by telling him to clean up all of the leaves on the front lawn—a lengthy chore that takes him hours to complete.
Afterwards, Furious explains to Tre that he is trying to teach him how to be responsible.
One of the most notable scenes takes place at the start of the movie, when a burglar creeps into the house late at night. When Furious hears him, he grabs his gun from underneath his bed and opens fire. However, the burglar manages to escape just in time.
It is worth noting that Tre's friends, Doughboy and Ricky, live across the street at 5914 Cimarron Street. This means that you can view both of these iconic filming locations at the same time.

Further information is available in the "Photos" section below.
Tre's house address
Below, you will find the address and the GPS coordinates for this location.
GPS coordinates
The latitude and longitude coordinates for the house are:
33.986749, -118.315547
Map
To view directions on how to get there, you can use the Google Maps shortcut below:
Address
The full address for this location is:
5918 Cimarron Street
Los Angeles
California
CA 90047
United States
Directions
Tre's house is situated between West 59th Street and West 60th Street. It lies to the south of Slauson Avenue.
Details about the general area
Although South Central Los Angeles does have a high crime rate, it is not the "no go" area that movies often portray it as. Most of the violence occurs between rival gang members. To play it safe, avoid the area at night, be vigilant of your surroundings, and conceal any valuables.
Private Property Warning
This is a private property. It is not a public place. Therefore, you should be respectful and not step foot on the property without permission.
This is someone's home. Do not trespass on the property or make your presence felt.
Photos
Photos of the house and other related images.
---
5918 Cimarron Street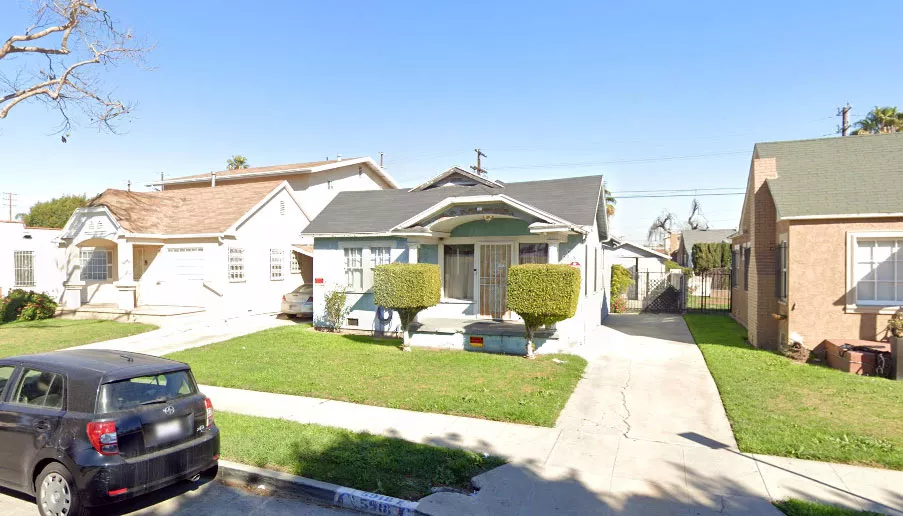 This Google Street View image of 5918 Cimarron Street was taken in February of 2020. According to the property website Zillow, the house was built in 1923.
Leaves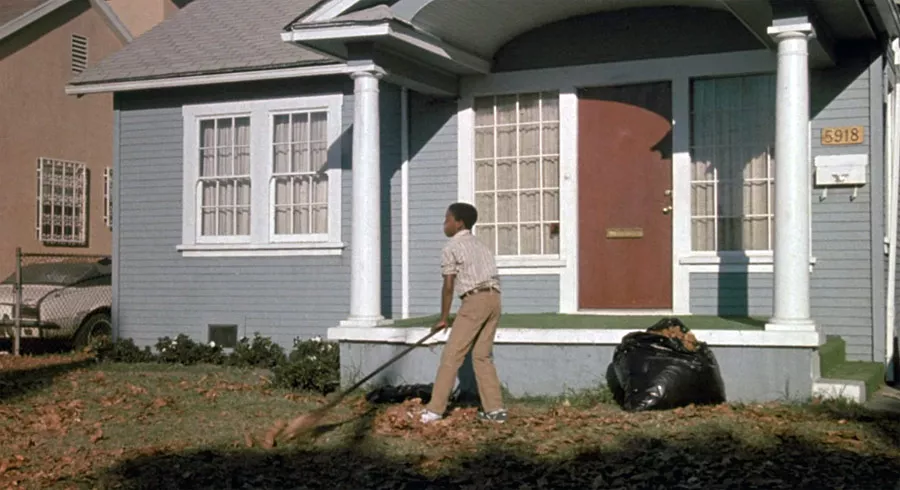 At the start of Boyz n the Hood, Tre arrives at his father's house.
Shortly afterwards, Furious tells him to rake up all of the leaves on the front lawn.
Darkness falls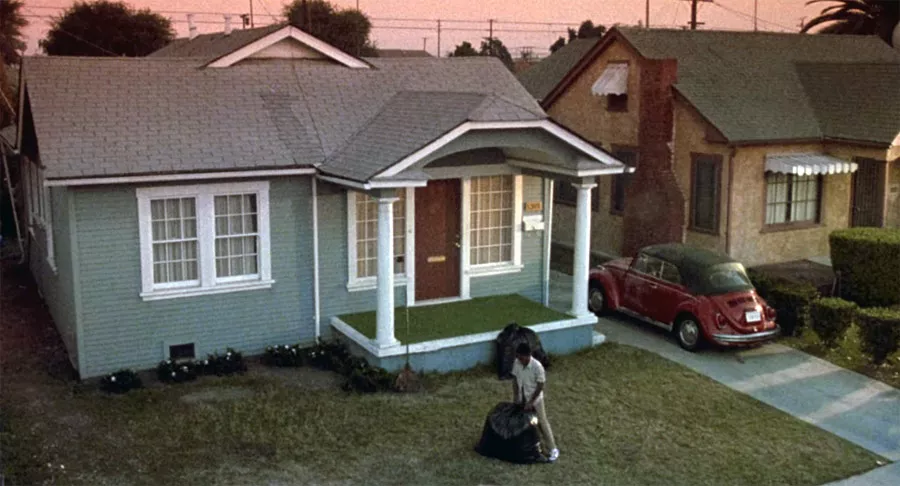 It takes Tre a considerable amount of time to rake up all of the leaves. Towards the end of the scene, we can see that it is starting to get dark out.
Burglar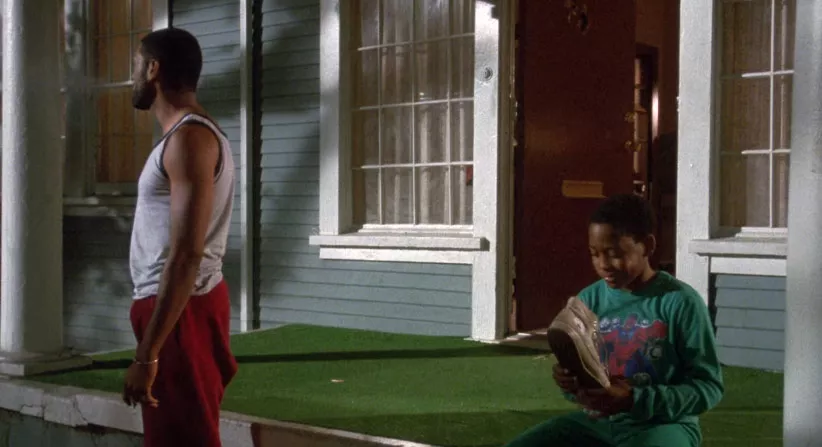 After Furious opens fire on the burglar, he calls 911. During this scene, Furious and Tre wait outside for the police to arrive.
When they do show up, Furious is clearly irritated by how late they are.
Doughboy's house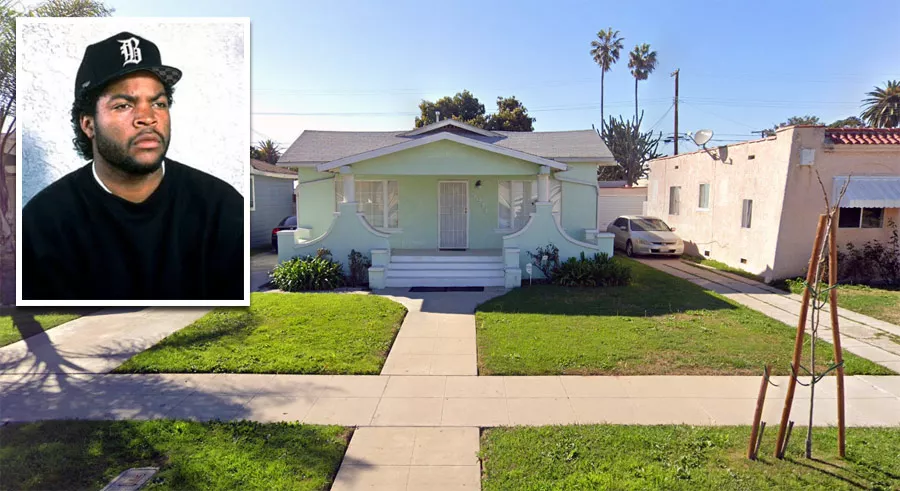 The filming location of Doughboy's house (Ice Cube) is just two doors down from this address. The two houses are right across the street from each other.
This is where Tre and his friends typically hang out together.
Coordinates: 33.986953, -118.315938
Visualize
There is more than one location associated with this entry. To view all of these places on the same map, you can use the following feature:
Closest Locations
Other locations that are relatively close to this address: Roughly one mile away.
Crime Location in Los Angeles, California, United States Roughly one mile away.
Crime Location in Los Angeles, California, United States Roughly 2 miles away.
Serial Killer House in Los Angeles, California, United States Roughly 2 miles away.
Place of Interest in Los Angeles, California, United States Roughly 3 miles away.
Crime Location in Los Angeles, California, United States