The Grim Sleeper's house
Serial Killer House in Los Angeles, California, United States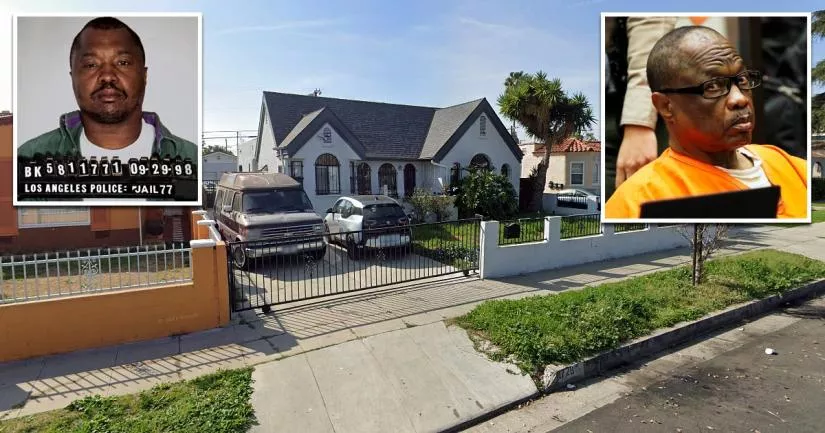 This is the former home of serial killer Lonnie David Franklin Jr., aka "the Grim Sleeper."
Franklin lived at this house in South Central Los Angeles until his arrest in July of 2010.
Between 1984 and 2007, he murdered at least 10 women. However, he is suspected of being responsible for the deaths of 15 more.
He was nicknamed "the Grim Sleeper" because he seemingly went dormant between 1988 and 2002. Before this "hiatus," he was known as the "Southside Slayer."
Investigators honed in on Franklin as a suspect after saliva samples taken from the victims' bodies proved to be a familial DNA match with his son.
One year prior to the match, his son, Christopher, had been arrested for possessing a weapon. This led to his DNA being entered into the system.
Upon realizing that they finally had a suspect in the case, the LAPD put Franklin under surveillance.
Three days later, detectives followed him to "John's Incredible Pizza" in Buena Park, where he was attending a child's birthday party.
Sensing the opportunity to collect a DNA sample from him, one of the officers went inside and posed as a waiter.
Once everyone at the party had finished eating, the "waiter" was able to retrieve the suspect's fork, napkin, and glass, as well as a leftover pizza crust.
The saliva on these items turned out to be an exact match with the killer's DNA.
On July 7th, 2010, the police arrested Franklin and charged him with the murders of 10 women. During a search of his address, they uncovered hundreds of photographs of women, some of whom seemed unconscious or dead. They also found two of his victims' IDs in his garage.
In 2016, "the Grim Sleeper" was found guilty of 10 murders and sentenced to death. Four years later, he died in prison at the age of 67.
The cause of death has never been released to the public.
Lonnie Franklin's house location
Below, you will find the address and the GPS coordinates for this location.
GPS coordinates
The latitude and longitude coordinates for the house are:
33.965274, -118.307882
Map
To view directions on how to get there, you can use the Google Maps shortcut below:
Address
The full address for this location is:
1728 West 81st Street
Los Angeles
California
CA 90047
United States
Directions
The house is situated in the Manchester Square neighborhood of South Central Los Angeles. It is 120 yards east of the intersection between 81st Street and South Western Avenue.
Private Property Warning
This is a private property. It is not a public place. Therefore, you should be respectful and not step foot on the property without permission.
Photos
Photos of the house and other related images.
---
1728 West 81st Street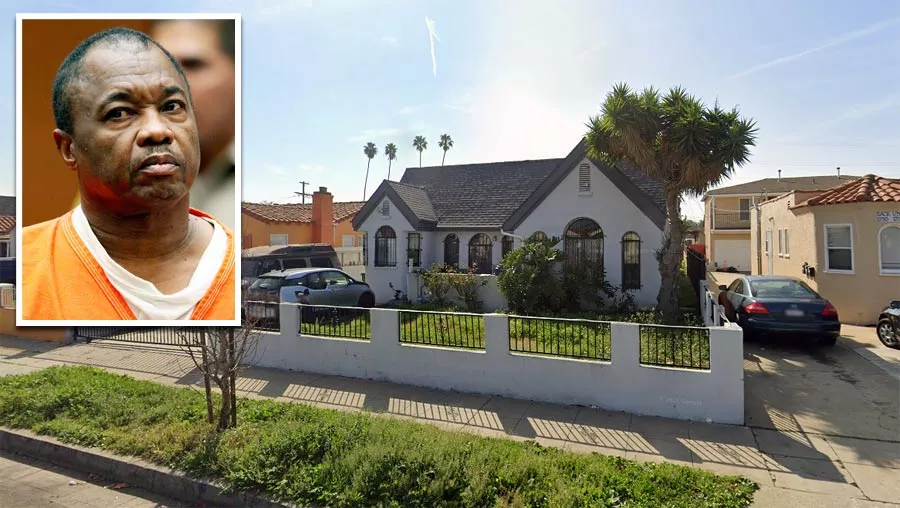 This Google Street View image of 1728 West 81st Street was taken in February of 2020. These days, the property is home to a music recording studio called Lupercio Studios.
The house, which was built in 1928, has three bedrooms and is 1,770 square feet in size. It was last sold in 2019 for $525,000.
Before his arrest, "The Grim Sleeper" had been married for 30 years. He had two children: a son and a daughter.
In 1974, he was discharged from the US Army after he took part in the gang rape of a 17-year-old girl in West Germany.
Franklin started killing at the age of 32.
During his killing spree, he shot his victims, sexually assaulted them, and then dumped their bodies in alleyways in South Central Los Angeles. He also kept photographs of his victims as trophies.
Franklin's first known murder occurred on January 15th, 1984. His last victim was killed in January of 2007.
Grim Sleeper victims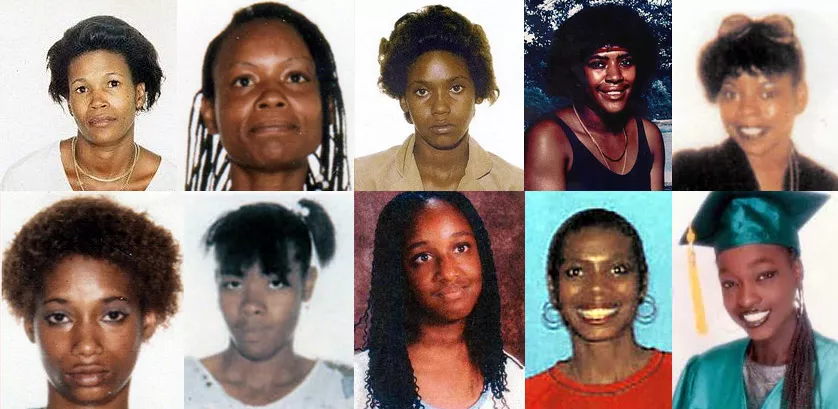 Lonnie David Franklin Jr. was convicted of murdering ten women.
The victims at the top of the image are Debra Ronette Jackson (29), Henrietta Wright (34), Barbara Bethune Ware (23), Bernita Rochelle Sparks (26), and Mary Katherine Lowe (26).
The victims on the bottom are Lachrica Denise Jefferson (22), Alicia Monique Alexander (18), Princess Cheyanne Berthomieux (15), Valerie Louise McCorvey (35), and Janecia Lavette Peters (25).
Like many serial killers, Franklin targeted sex workers and women with drug addictions. He shot or strangled his victims and then dumped them in alleyways that were close to his home in Manchester Square.
Rolenia Morris and Ayellah Marshall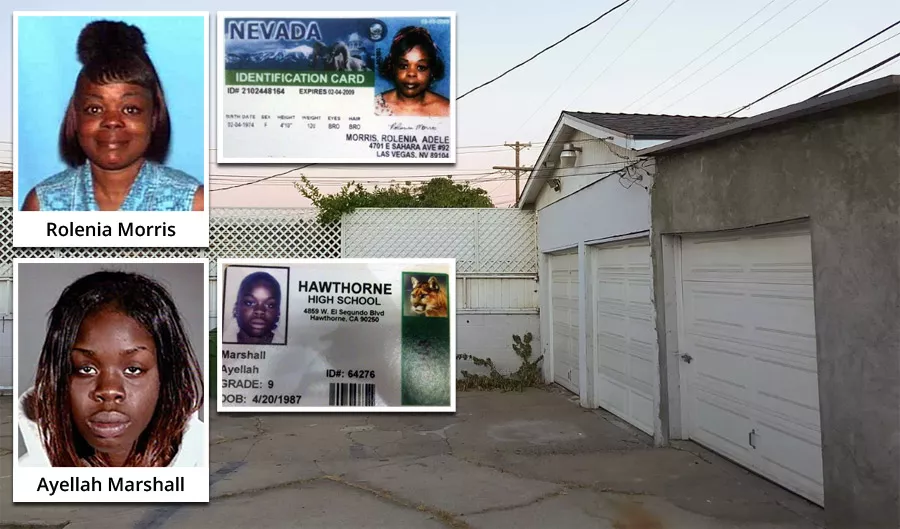 Rolenia Morris and Ayellah Gbo Dzata Marshall are also presumed to be victims of the Grim Sleeper. However, their remains have never been found.
Investigators discovered their ID cards in a refrigerator in Franklin's garage. They also found explicit photographs of Morris.
Marshall was last seen on February 1st, 2005, while Morris disappeared on September 10th, 2005.
Both women are still listed as missing.
Franklin's house is searched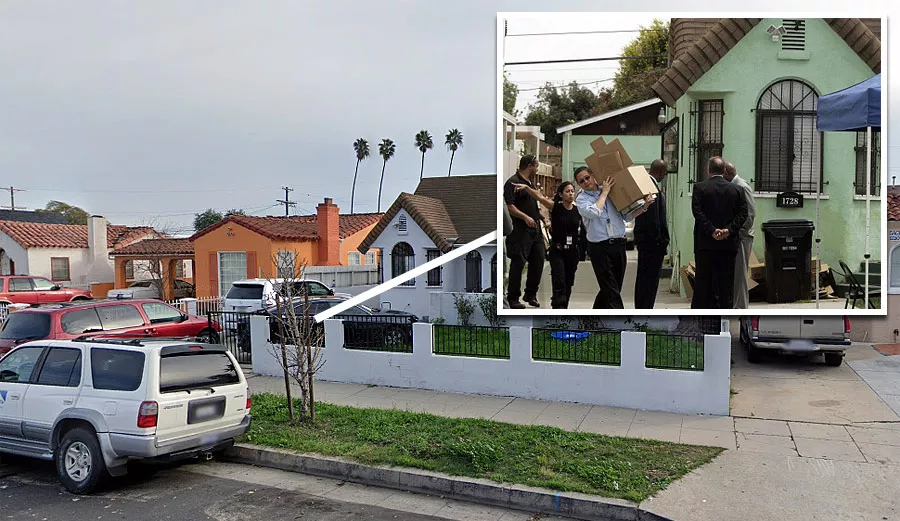 Following Franklin's arrest, investigators combed his house on West 81st Street for evidence.
Photographs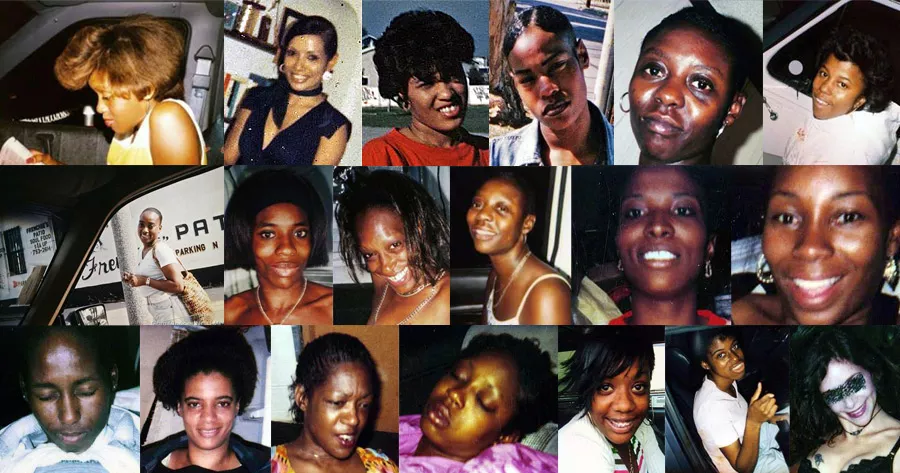 In December of 2010, the LAPD released 180 photographs that they found at the property. In 2016, it was reported that investigators had managed to identify 133 of the women.
Roughly 30 of these women have yet to be identified. If you think that you might know one of these people, please call the LAPD's anonymous tip line at 1-877-LAPD-24-7.
Enietra Margette Washington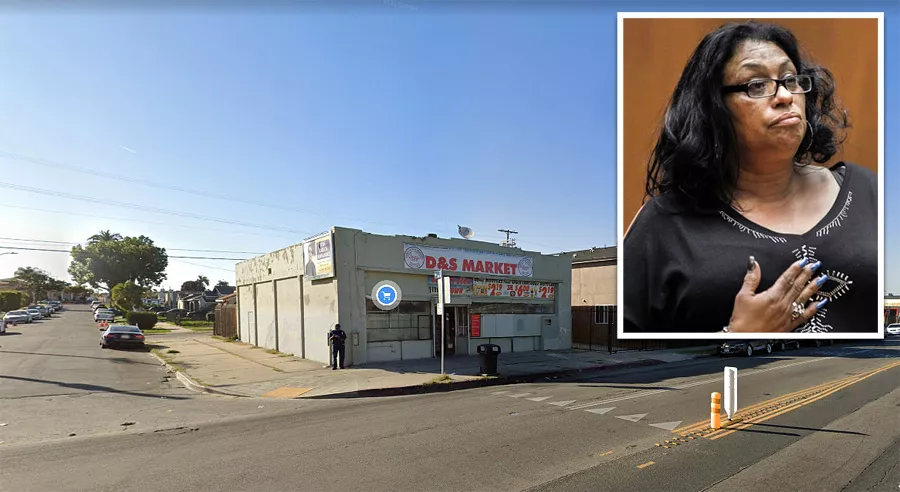 Enietra Margette Washington is the only known survivor of the Grim Sleeper.
On November 20th, 1988, she was walking to her friend's house when she noticed an orange Ford Pinto parked beside the D&S Market at 9069 Normandie Avenue.
As she was walking by, Franklin, who looked "geeky," asked her if she wanted a ride.
Although she initially said no, she eventually agreed to get into the vehicle after the pair engaged in some playful banter. At the time, she believed that the man looked "too neat" to be dangerous.
However, during the journey, Franklin's mood suddenly changed. At that point, he initiated an argument with Enietra and started calling her by someone else's name.
As the pair were arguing, he pulled out a pistol and shot Enietra in the chest. For a while, she sat there dazed and confused before eventually passing out.
While she was unconscious, the "geeky" and neatly dressed man sexually assaulted her and snapped photographs.
During the attack, she was awakened by the bright flash of a camera.
After she was beaten and left for dead on the side of the street, Enietra somehow managed to get to her feet and stumble back to her friend's house.
She was then rushed to the hospital, where doctors were able to save her life.
Coordinates: 33.954400, -118.300432
Google Street View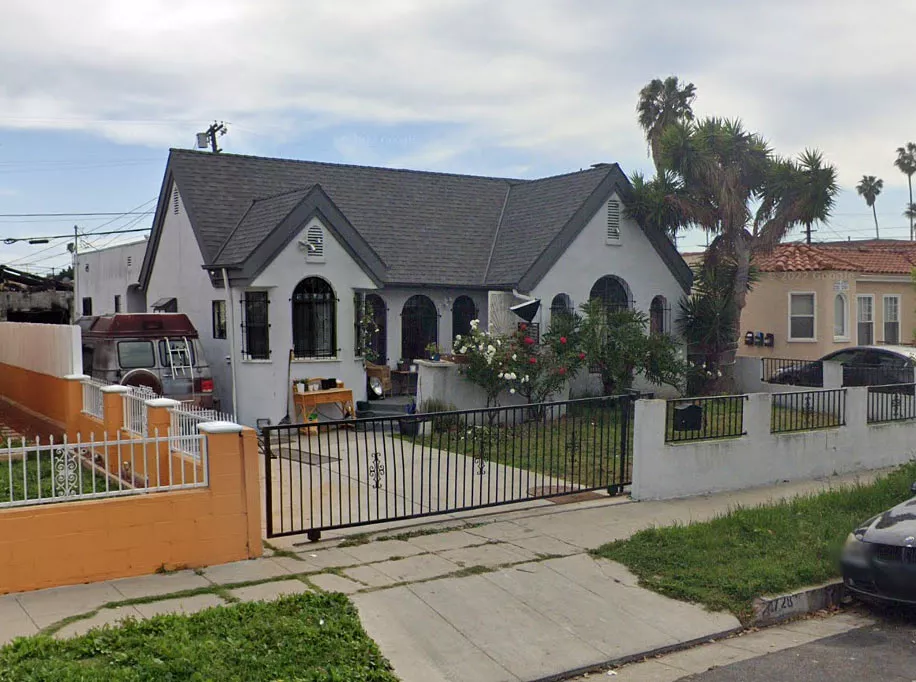 Image source: Google Maps
This Google Street View image of Lonnie Franklin's former house was captured in April of 2022.
Closest Locations
Other locations that are relatively close to this place. Roughly one mile away.
Place of Interest in Los Angeles, California, United States Roughly 2 miles away.
Filming Location in Los Angeles, California, United States Roughly 2 miles away.
Place of Interest in Los Angeles, California, United States Roughly 3 miles away.
Crime Location in Los Angeles, California, United States Roughly 3 miles away.
Crime Location in Los Angeles, California, United States