The trailer park where Arthur Leigh Allen lived
Place of Interest
2963 Santa Rosa Avenue, Santa Rosa, CA 95407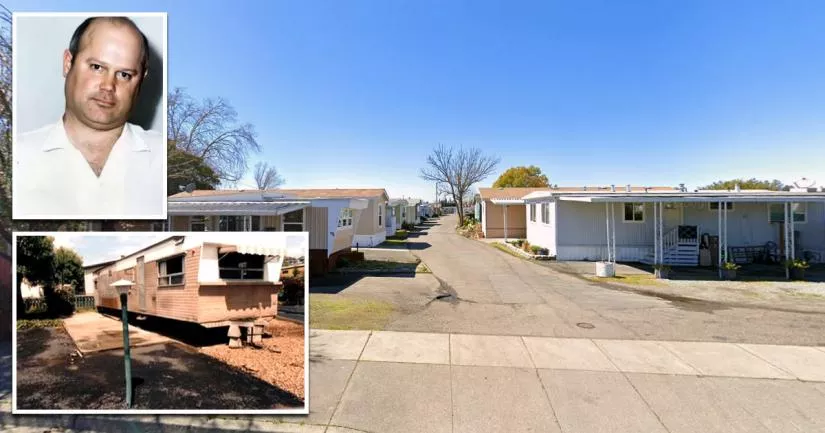 This is the trailer park where Arthur Leigh Allen lived.
It is situated at 2963 Santa Rosa Avenue on the southern outskirts of Santa Rosa, California.
The trailer that he lived in is long gone.
Allen, who died in 1992, is considered to be a strong suspect in the Zodiac serial killings.
Before moving to this location, he previously lived with his parents in Vallejo.
During his time in Santa Rosa, Allen studied biological sciences at Sonoma State College.
In September 1974, he was arrested for molesting an 8-year-old boy. Shortly afterwards, he pleaded guilty to lewd and lascivious conduct.
Interestingly, the Zodiac Killer's communication with the media stopped during Allen's imprisonment and resumed shortly after his release.
Although the police searched Allen's trailer on two occasions, they failed to find any evidence linking him to the Zodiac killings.
Sub-entry
This location has been marked as a sub-entry. As a result, it might lack certain details. For more information about this subject, please check out the following location:
Sunset Trailer Park
Below, you will find the address and the GPS coordinates for this location.
Address
2963 Santa Rosa Avenue, Santa Rosa, California, CA 95407, USA
Map
To view directions on how to get there, you can use the Google Maps shortcut below:
GPS coordinates
The latitude and longitude coordinates for the trailer park are:
38.405289, -122.713801
Map Viewer
There is more than one location associated with this entry. To view all of these places on the same map, you can use the following feature:
Closest Locations
Other locations that are relatively close to this address: Roughly 24 miles away.
Photo Location in Sonoma, California Roughly 30 miles away.
Place of Interest in Napa, California Roughly 41 miles away.
Place of Interest in Vallejo, California