The Hardy Bucks cottage
Filming Location in Swinford, Mayo, Ireland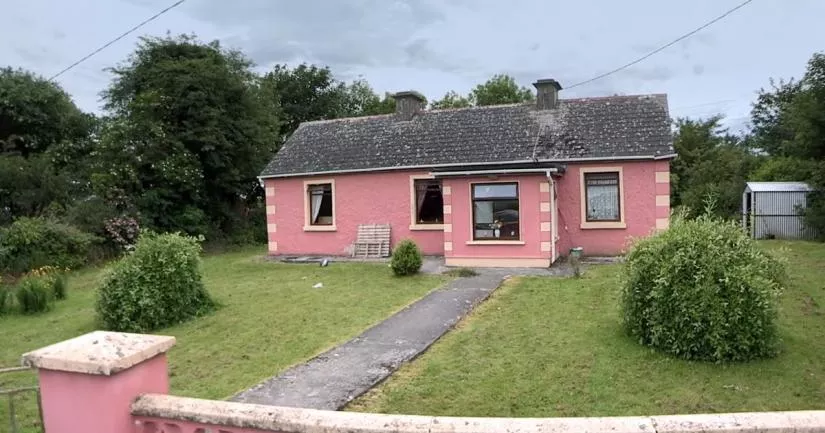 This is the cottage where Buzz McDonnell and Eddie Durkan lived in the Irish comedy series Hardy Bucks.
Throughout most of the show, Buzz and Eddie live in this small house outside of Swinford in rural Mayo. However, in the TV series, Swinford is called Castletown.
The cottage is owned by Buzz's aunt.
This is the spot where the group attempts to setup an Internet "cafe". It is also the place where Buzz's convict cousin holds them hostage.
Eddie lives here up until the start of Season 4, when he decides to move out and get an apartment with his girlfriend Ciara.
Sadly, the property was badly damaged by a fire in August of 2022.
Where is the Hardy Bucks house?
Below, you will find the address and the GPS coordinates for this location.
GPS coordinates
The latitude and longitude coordinates for the house are:
53.955620, -8.879845
Map
To view directions on how to get there, you can use the Google Maps shortcut below:
Address
The full address for this location is:
Cuilmore
Swinford
Mayo
F12 EV88
Ireland
The Eircode is F12 EV88.
Directions
The Hardy Bucks cottage is situated on the Cuilmore Road between Swinford and Charlestown in County Mayo. If you're driving from Swinford, take the turn-off for Swinford Football Club. Then, about 2 km down the road, take another left.
If you are coming from Charlestown, drive down Chapel Street and then keep going for 6 km until you come across the yard for Duffy Tyres. After that, take the next right.
Details about the general area
The house is about 5 km from Swinford, which is a small town in the northeast of Mayo. It is relatively close to where the N5 meets the N17.
Private Property Warning
This is a private property. It is not a public place. Therefore, you should be respectful and not step foot on the property without permission.
Photos
Photos of the house and other related images.
---
Cottage
Episode 2, Season 1 - King Of The Town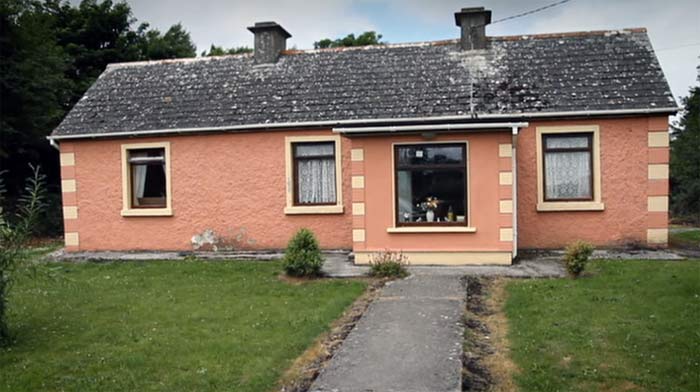 This is an image of the outside of the cottage. Notably, the Google Street View car has yet to visit this location.
"I want you to come at me with that tree."
Episode 4, Season 1 - A Castletown Christmas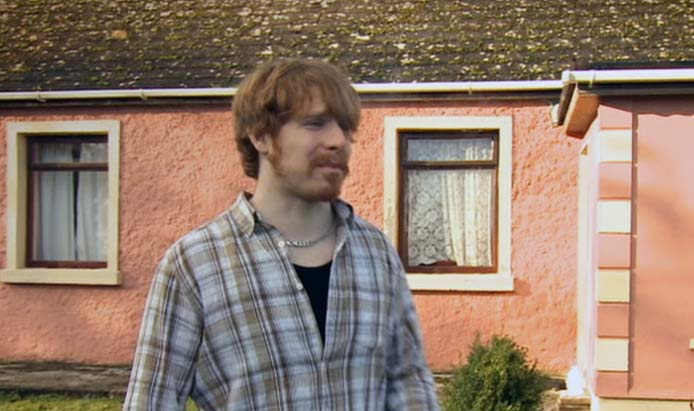 Eddie instructs Buzz to run at him with a Christmas tree so that he can show the cameramen his "moves."
When French Toast questions whether an attacker wielding a tree is a likely scenario, Eddie tells him that "you never know what the Christmas period will bring at you."
Christmas at the cottage
Episode 4, Season 1 - A Castletown Christmas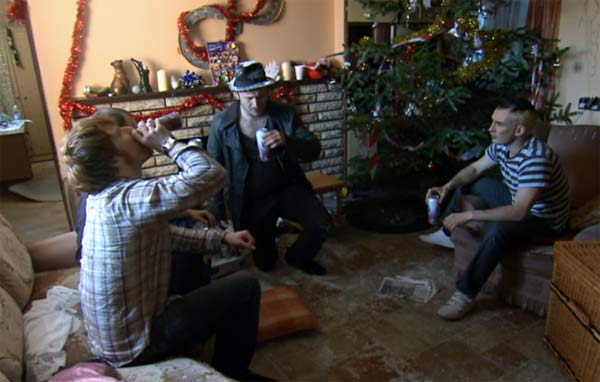 The three lads attempt to have the perfect Christmas by exchanging gifts and drinking cans. However, they soon find out that the electricity is gone and that their lager is frozen solid.
Investment
Episode 2, Season 2 - Broadband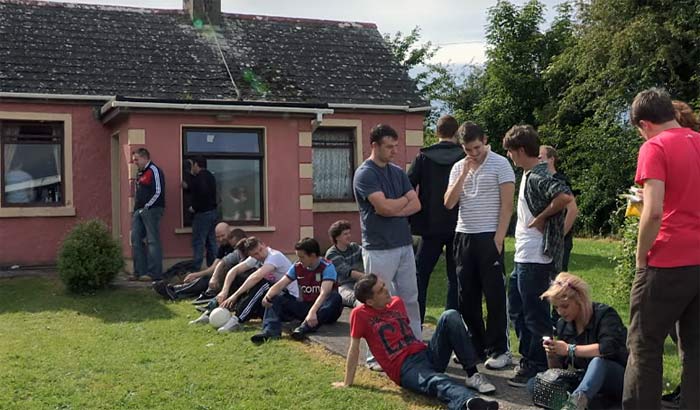 In this scene, crowds of young men queue up outside to use the Internet.
This was after Eddie had convinced Salmon to "invest" his money in the "business" by buying more computers for the cottage.
2011
Episode 2, Season 2 - Broadband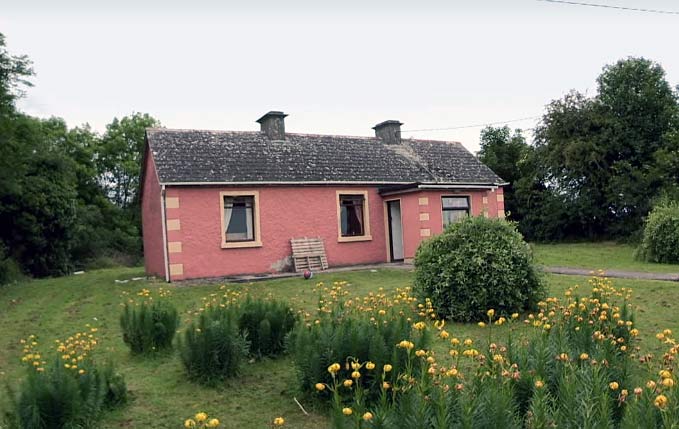 This is what the house looked like back in 2011.
Culmore National School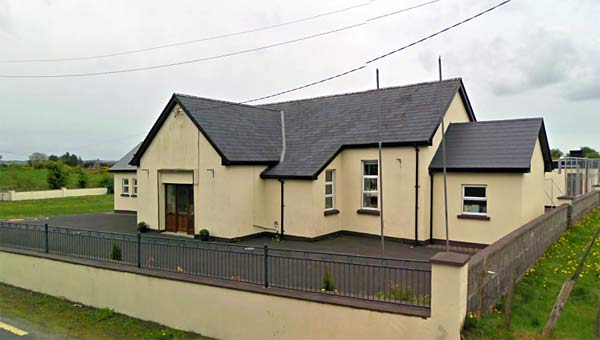 If you are driving to this location from Swinford, you will eventually pass Culmore National School. After passing this school, you will need to take the second left.
Turn-off
The final turn-off is opposite a bungalow. Note that this Google Street View image was taken over ten years ago, in March of 2009.
As a result, the location might look slightly different today.
"I'm not great at all man."
Episode 1, Season 1 - The Shkyline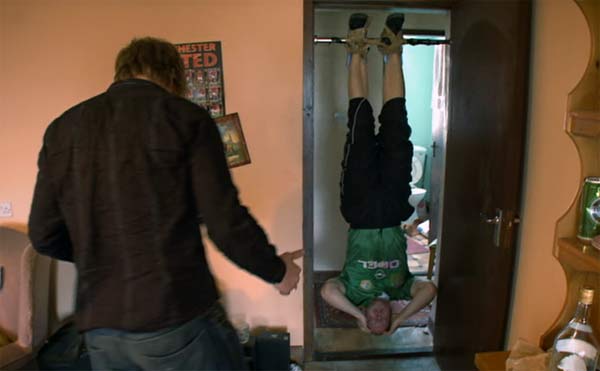 Buzz tries out a new routine after reading an article on how to hang upside down. Unfortunately, he fails to read the part about how to release himself.
These days, it seems to be overgrown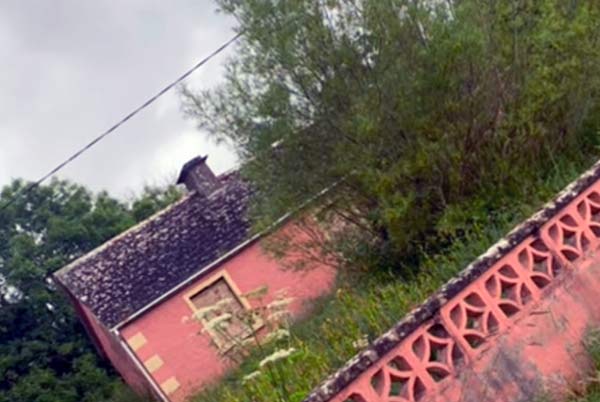 Judging by several TikTok videos, the property seems to be disused and overgrown. This screenshot is from a video that was recorded in July of 2021.
The inside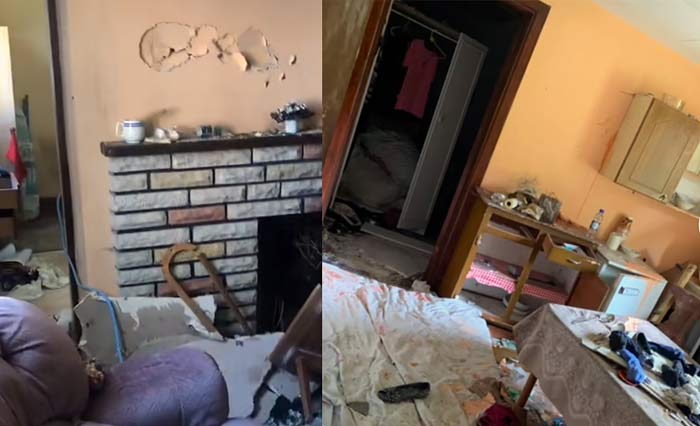 Recent TikTok videos of the inside show that the house isn't in great shape.
Pieces of insulation are hanging from the living room ceiling. Broken furniture and plasterboard is also scattered throughout the rooms of the house.
Fire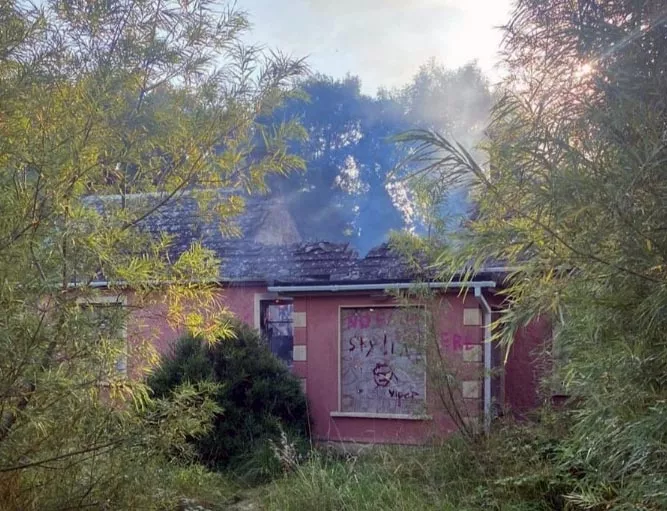 In August of 2022, the house was badly damaged by a fire, which is believed to have been started by vandals.
Judging by photographs on social media, it seems as though the living room area and the roof were completely destroyed.
Closest Locations
Other locations that are relatively close to this place. Roughly 6KM away.
Filming Location in Swinford, Mayo, Ireland Roughly 6KM away.
Filming Location in Swinford, Mayo, Ireland Roughly 6KM away.
Filming Location in Swinford, Mayo, Ireland Roughly 7KM away.
Filming Location in Swinford, Mayo, Ireland Roughly 7KM away.
Filming Location in Swinford, Mayo, Ireland