The railway bridge from Hardy Bucks
Filming Location in Swinford, Mayo, Ireland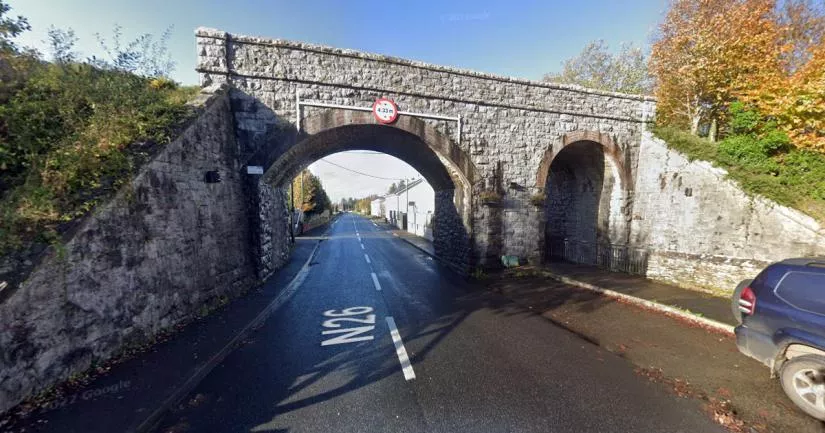 The railway bridge in Swinford appears in a number of Hardy Bucks episodes.
For example, Eddie and the gang will sometimes stand up on the bridge and look out over Castletown.
Buzz also gave his iconic "headbutt" speech in front of it.
In 2015, the clip went viral on the Internet after Americans believed that the interview was real.

Further information is available in the "Photos" section below.
Where is the bridge located?
Below, you will find the address and the GPS coordinates for this location.
Address
Swinford Road, Swinford, Mayo, Ireland
Map
To view directions on how to get there, you can use the Google Maps shortcut below:
GPS coordinates
The latitude and longitude coordinates for the bridge are:
53.945396, -8.953292
Directions
It is about a 2-minute walk from the town centre. Keep heading northwest along Main Street and Swinford Road and you will eventually come across it.
Photos
Photos of the bridge and other related images.
---
I was in a town before called Langan Village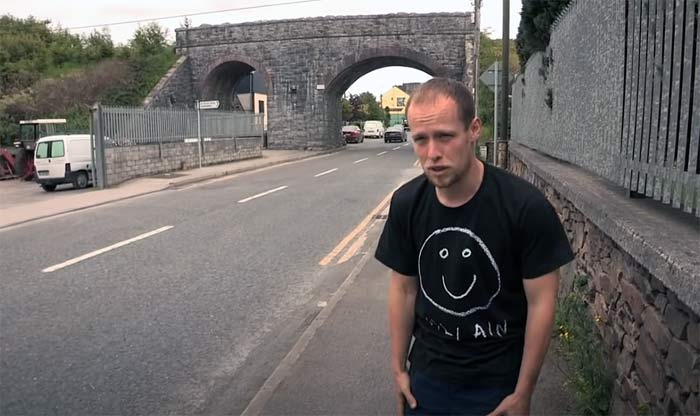 "I was in a town before called Langan Village. And basically, there was this young lad who looked awfully similar to me. I thought I was fighting in the mirror, right... I came outside of the nightclub and was like 'Do I know you from somewhere?!' And he goes 'Do I know you?!'
And he had a Celtic jersey on, but he had the green and yellow one. And I was about to throw a punch. But then he looked at me in the eyes and I goes 'Am I your father?' And he goes to me 'Am I your son?' And we just hugged it out.
Turns out, it was no relation at all and I just headbutted him and he got taken away. But you know, it goes to show you. People are out there, you could know them."
I'm not going over to Australia for the hop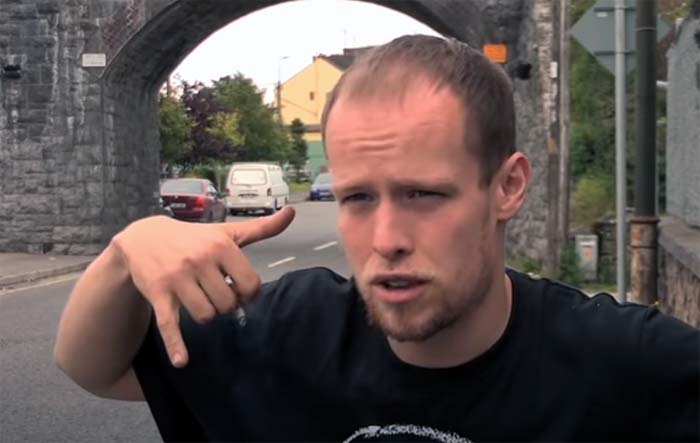 "I've often been online myself. I've typed in 'free women about the place'. And then there'd be pictures of random people. And I'd be looking for their phone numbers and I'd be calling them up and saying 'Where are you now? I'll call over to ye.'
But sure, they could be people over in Australia and I'd get a massive bill. I'm not going over to Australia for the hop."
Closest Locations
Other locations that are relatively close to this address: Less than 1KM away.
Filming Location in Swinford, Mayo, Ireland