Victor Creel's house from Stranger Things
Filming Location in Rome, Georgia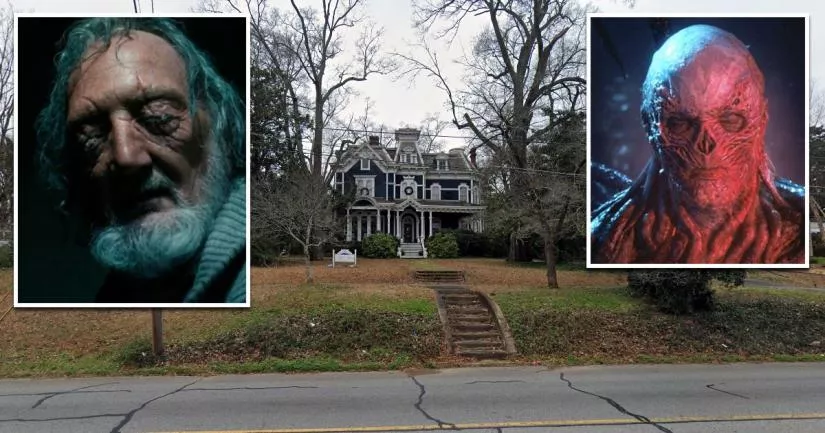 This is Victor Creel's house from the sci-fi horror series Stranger Things.
In real life, it is called the Claremont House Hotel, and it is located at 906 East 2nd Avenue in Rome, Georgia.
This is a key location in Season 4.
In the show, the house has been boarded up and abandoned ever since a local man named Victor Creel inexplicably murdered his wife and daughter at the property.
His son, Henry, was the only survivor.
In the "Upside Down" dimension, Vecna uses the former Creel residence as his base.
Victor Creel house address
Below, you will find the address and the GPS coordinates for this location.
Address
906 E 2nd Avenue, Rome, Georgia, GA 30161, USA
Map
To view directions on how to get there, you can use the Google Maps shortcut below:
GPS coordinates
The latitude and longitude coordinates for the house are:
34.240207, -85.162707
Directions
The house sits on the western side of the Martha Berry Highway in Rome, Georgia. It is roughly 70 miles northwest of Downtown Atlanta.
Private Property Warning
This is a private property. It is not a public place. Therefore, you should be respectful and not step foot on the property without permission.
Closest Locations
Other locations that are relatively close to this address: Roughly 36 miles away.
Crash Site Location in New Hope, Georgia Roughly 52 miles away.
Filming Location in Douglasville, Georgia Roughly 54 miles away.
Filming Location in Lithia Springs, Georgia Roughly 68 miles away.
Filming Location in East Point, Georgia