Wayne Williams' house.
Serial Killer House in Atlanta, Georgia, United States.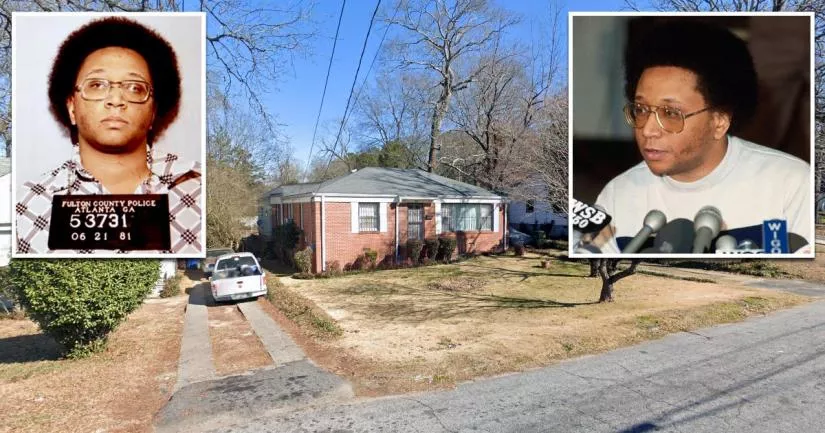 This is the house where Wayne Williams lived.
Williams is a convicted murderer and suspected serial killer who is believed to be responsible for the "Atlanta Child Murders" during the late 1970s and early 1980s.
At the time of his arrest, the 23-year-old was living at this address on Penelope Road with his parents.
In 1982, Williams was sentenced to life in prison after a jury found him guilty of the murders of Jimmy Ray Payne (21) and Nathaniel Cater (27). The authorities also believe that he murdered at least 22 victims between 1979 and 1981.
Many of his suspected victims were young boys and teenagers.
Because the victims were all African American, many people assumed that the murders were hate crimes. However, investigators were of the opinion that they were dealing with a sexual predator.
Profilers from the FBI registered their belief that the "unsub" was a black male. This is because serial killers in the 1960s and 1970s tended to stay within their own racial lines. They also reasoned that a white killer operating in Atlanta's black neighborhoods would have stuck out like a sore thumb.
As the manhunt heated up, the FBI theorized that the killer would try to avoid detection by dumping his victims' bodies in local rivers instead of wooded areas.
Acting on this theory, the police decided to put a number of bridges in the area under surveillance.
Wayne Williams became the prime suspect in the case after a surveillance team spotted his car on the James Jackson Parkway bridge.
Just moments before his vehicle crossed the bridge, the team had heard a loud splash in the river below.
When they questioned the 23-year-old, he claimed that he was on his way to meet a woman. However, it soon emerged that the woman in question did not exist.
The police arrested Williams after they determined that rare nylon fibers on the victims' bodies were a match with a carpet in his home.
Although the authorities believed that he was responsible for the serial killings, they decided that the best way to put him behind bars was to focus their efforts on prosecuting the strongest cases.
As a result, they only charged him with two of the murders.
Following Williams' arrest and subsequent incarceration, the sexual homicides of young black males in Atlanta suddenly came to an end.
He remains in prison to this day.
Where did Wayne Williams live?
Below, you will find the address and the GPS coordinates for this location.
GPS coordinates.
The latitude and longitude coordinates for the house are:
33.754034, -84.446598
Map.
To view directions on how to get there, you can use the Google Maps shortcut below:
Address.
The full address for this location is:
1817 Penelope Road NW
Atlanta
Georgia
GA 30314
United States
Directions.
The house is situated in the Penelope Neighbors neighborhood of Atlanta. It is relatively close to Mozley Park, Anderson Park and Westview Cemetery.
Private property warning.
This is a private property. It is not a public place. Therefore, you should be respectful and not step foot on the property without permission.
Additional information.
This is someone's home. The current residents have no association with Williams or his family. Please do step onto the property or make your presence felt.
Photos.
Photos of the house and other related images.
---
1817 Penelope Road NW.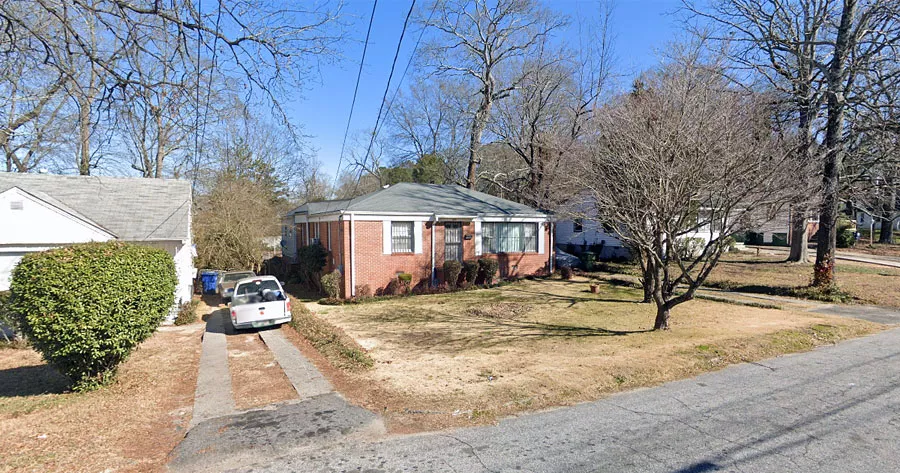 This Google Street View image of 1817 Penelope Road NW was taken in February of 2022.
Williams lived at this address with his parents, Homer and Faye.
The house, which was built in 1950, has three bedrooms and is 1,536 sq ft in size.
Williams' parents no longer live at this address. The property was last sold in 1993 for $49,500.
Mindhunter.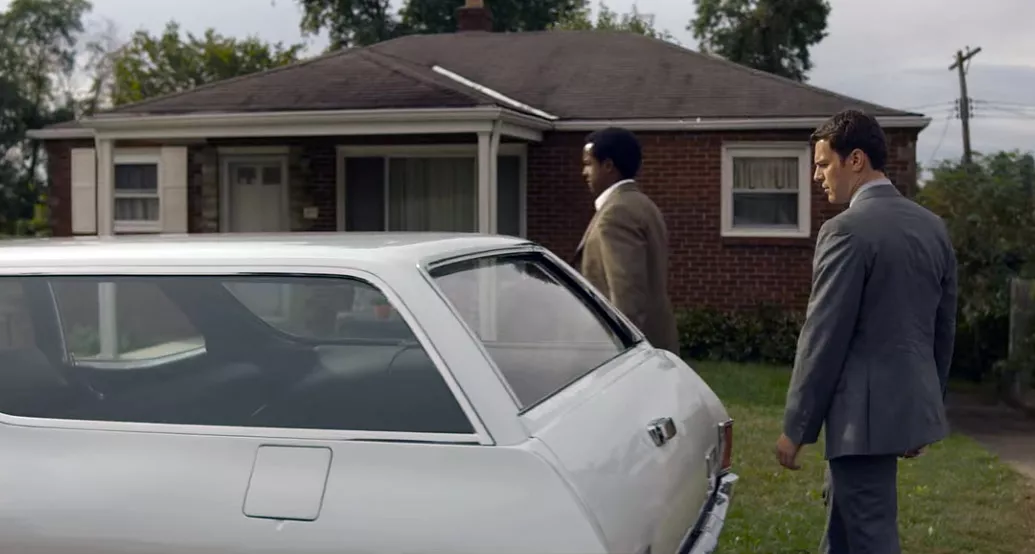 Netflix's psychological crime series "Mindhunter" focuses on the Atlanta Child Murders in Season 2.
Although Holden and FBI agent Barney are shown visiting Williams' home, it is not the correct location.
2020.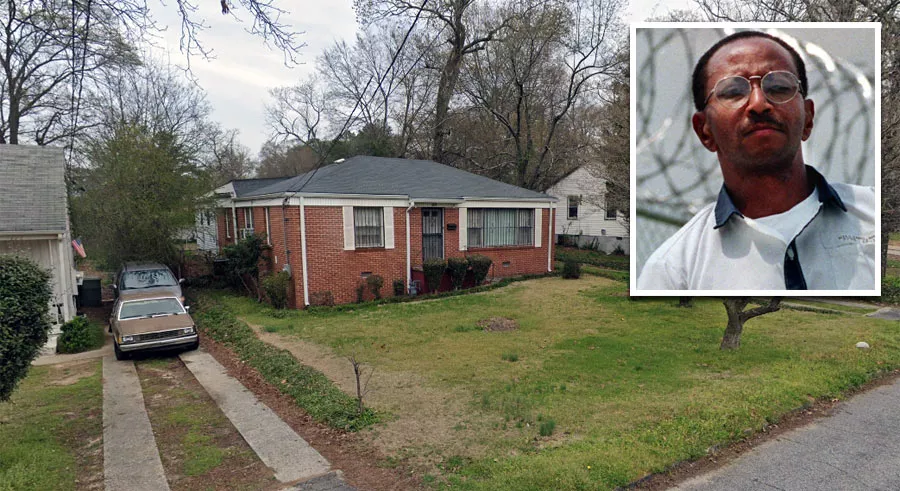 This Google Street View image is from March of 2020.
The photograph of Wayne Williams on the right was taken in 1999. To this day, he still proclaims his innocence.
During the investigation, it was discovered that the yellowy-green fibers on some of the victims' bodies matched up with the carpet in Williams' house.
The task force determined that the odds of such a match was 1 in 7,792 (0.0128%).
To put that number into perspective, the odds of a high school basketball player being drafted into the NBA is 1 in 3,333.
Jimmy Ray Payne and Nathaniel Cater.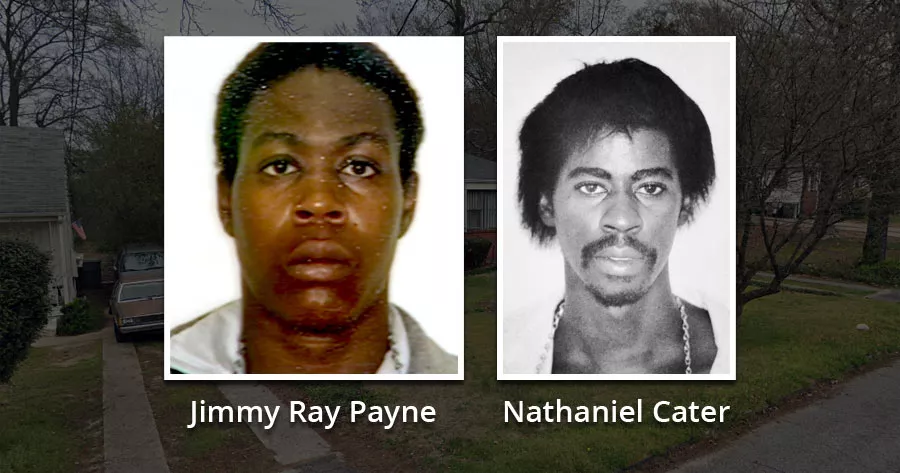 On February 27th, 1982, Williams was found guilty of the murders of Jimmy Ray Payne and Nathaniel Cater.
The police believe that the "splash" they heard in the early hours of May 22nd, 1981, was the sound of Cater's body being thrown into the Chattahoochee River.
They arrived at this conclusion because Cater's body was discovered one mile downstream, just two days after the incident.
Following his conviction, the "Atlanta Monster" was sentenced to life imprisonment. Although he sought a retrial in 1998, 2004 and 2006, all of these requests were denied.
At the time of writing (2022), Williams was 64 years old. He is currently serving his sentence in Telfair State Prison in McRae-Helena.
The James Jackson Parkway bridge.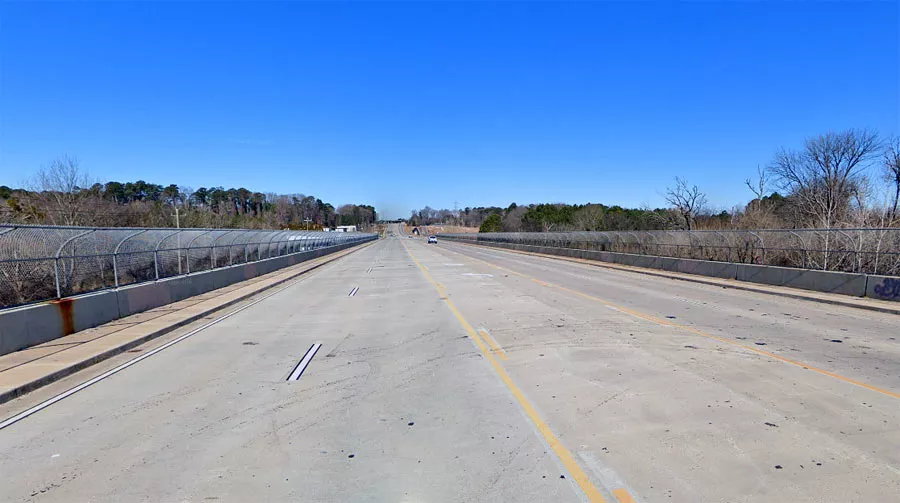 This Google Street View image of the James Jackson Parkway bridge was taken in February of 2022.
This is the location where Williams reportedly stopped to dump the body of Nathaniel Cater.
Fortunately, a four-man surveillance team on the other side heard the splash and spotted his vehicle driving over the bridge shortly afterwards. At that point, he became their top suspect.
This bridge is roughly 8 miles away from the house at 1817 Penelope Road.
Coordinates: 33.817549, -84.480328
The Atlanta Child Murders.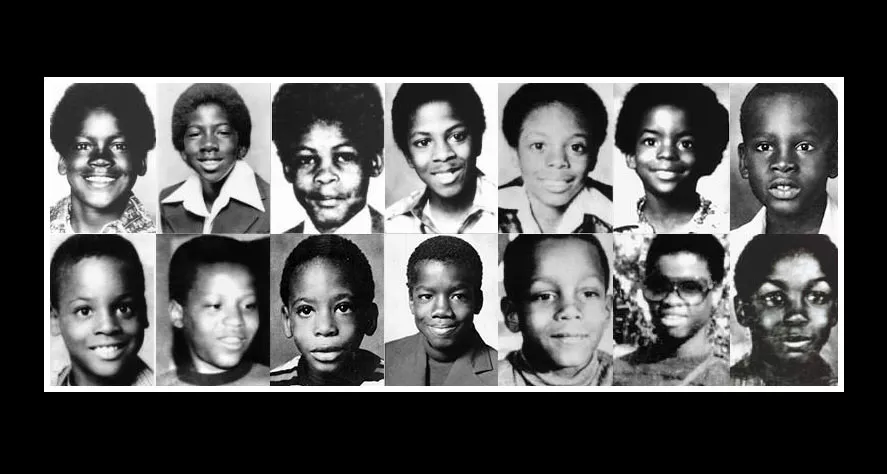 These are just some of the victims who died or disappeared during the Atlanta Child Murders (1979–1981).
The first two victims were discovered on July 28th, 1979.
On that day, the bodies of Edward Hope Smith (14) and Alfred Evans (13) were both found in a wooded area near 1881 Niskey Lake Rd SW in southwest Atlanta.
Closest locations.
Other locations that are relatively close to this place. Roughly 5 miles away.
Place of Interest in Atlanta, Georgia, United States Roughly 6 miles away.
Filming Location in Atlanta, Georgia, United States Roughly 6 miles away.
Filming Location in East Point, Georgia, United States Roughly 6 miles away.
Filming Location in East Point, Georgia, United States Roughly 6 miles away.
Filming Location in East Point, Georgia, United States