Benny's Burgers from Stranger Things
Filming Location in Lithia Springs, Georgia, United States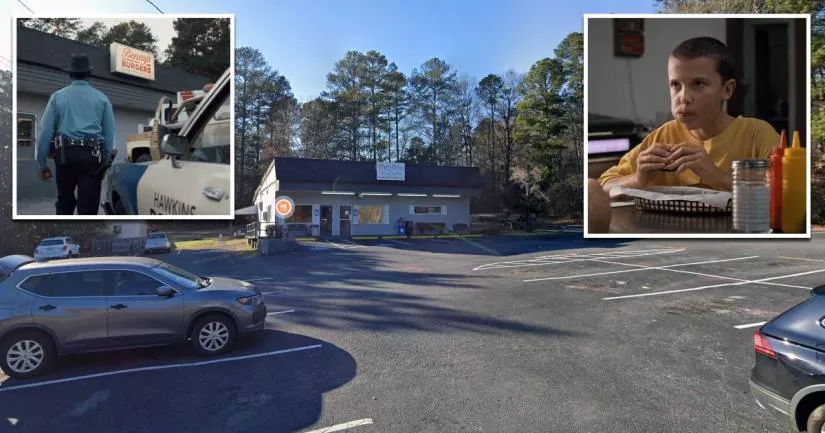 This is the filming location of Benny's Burgers from the sci-fi horror series Stranger Things.
It is situated at 7413 Lee Road in Lithia Springs, Georgia.
In the first season, Eleven manages to escape from the Hawkins National Laboratory.
Hungry and alone, she enters the diner and is subsequently caught stealing french fries by the owner, Benny Hammond.
Benny gives Eleven food and clothes and questions her about her circumstances. Fearing that she might have been abused, he decides to call social services.
However, the lab quickly catches wind of Eleven's whereabouts, and it isn't long before an agent named "Connie Frazier" arrives at the restaurant, posing as a social worker.
While Benny has his back turned, Connie takes out a silenced pistol and shoots him in the head.
After witnessing the murder, Eleven runs to the back entrance, where she takes out two agents who attempt to intercept her.
She then disappears into the woods.
Before leaving the restaurant, the agents stage the crime scene to make it look like Benny committed suicide.
In Season 4, the abandoned restaurant is used as a hangout spot by Jason Carver, Lucas Sinclair, and the rest of the Hawkins High School basketball team.

Further information is available in the "Photos" section below.
Where is Benny's Burgers?
Below, you will find the address and the GPS coordinates for this location.
GPS coordinates
The latitude and longitude coordinates for the diner are:
33.774488, -84.653648
Map
To view directions on how to get there, you can use the Google Maps shortcut below:
Address
The full address for this location is:
Tiffany's Kitchen
7413 Lee Road
Lithia Springs
Georgia
GA 30122
United States
Directions
In real life, it is called Tiffany's Kitchen. The restaurant is north of the Tom Murphy Freeway in Lithia Springs, close to Williams Lake.
Details about the general area
Lithia Springs is a small unincorporated area in northeastern Douglas County.
Private Property Warning
This is a private property. It is not a public place. Therefore, you should be respectful and not step foot on the property without permission.
Please do not enter the diner unless you plan on becoming a customer.
Photos
Photos of the diner and other related images.
---
Benny Hammond
Episode 1, Season 1 - The Vanishing of Will Byers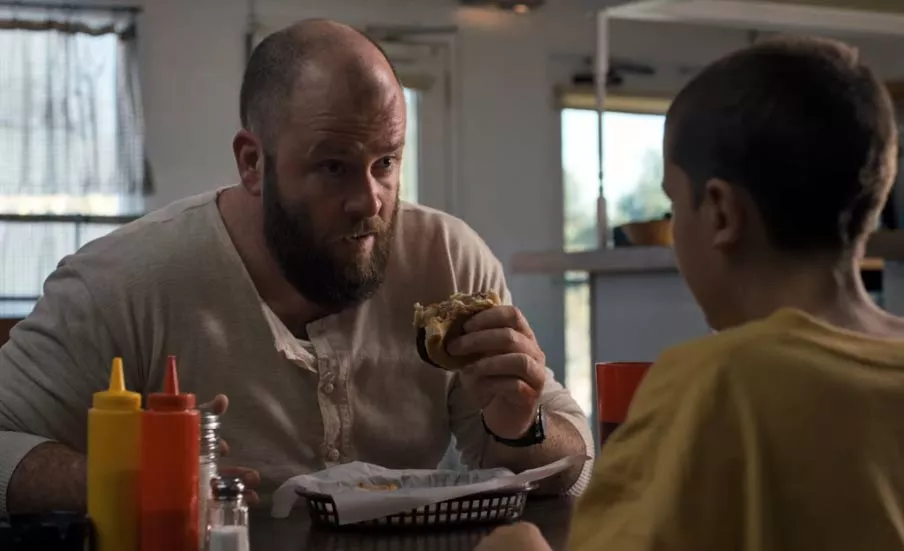 Benny tells Eleven that she must answer his questions if she wants to eat.
Connie Frazier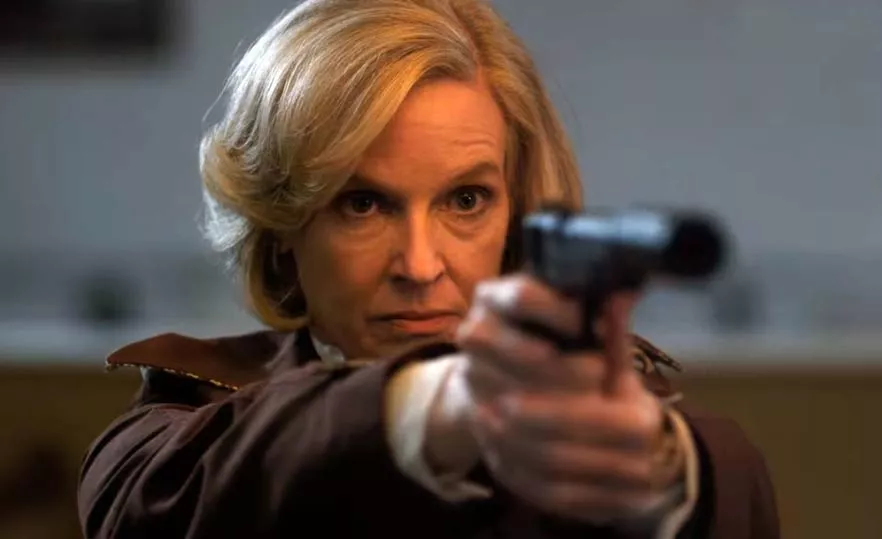 When Benny turns his back to agent Connie Frazier, she quickly pulls out a silenced weapon and shoots him dead.
Suicide
Episode 2, Season 1 - The Weirdo on Maple Street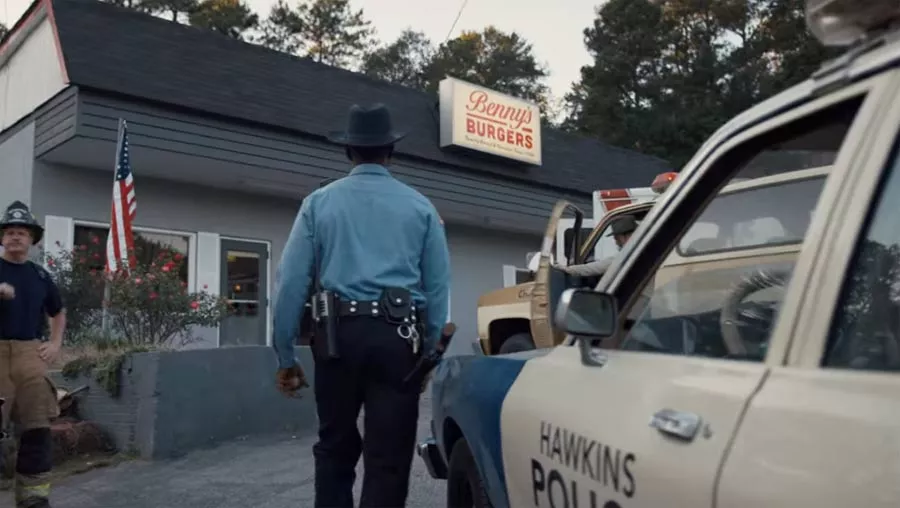 Members of the Hawkins Police Department arrive at the diner to investigate Benny's apparent suicide.
Tiffany's Kitchen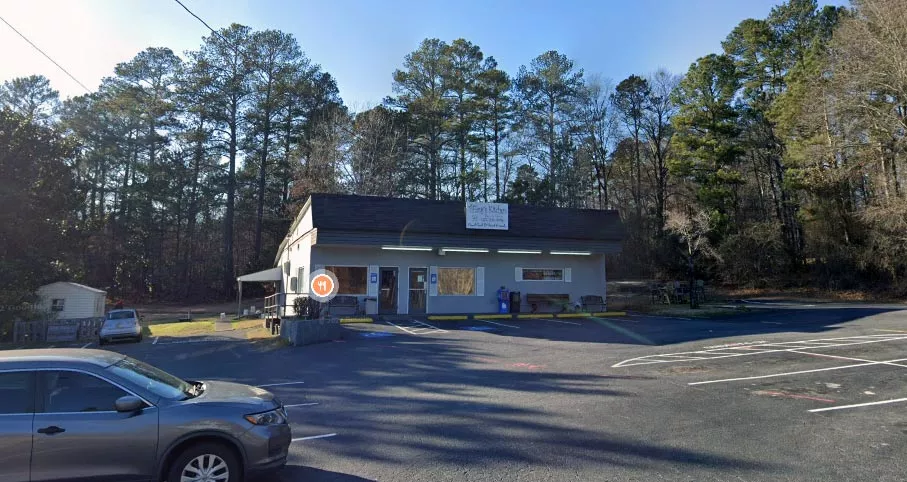 This Google Street View image of Tiffany's Kitchen was taken in February of 2022.
Closest Locations
Other locations that are relatively close to this address: Roughly 6 miles away.
Filming Location in Douglasville, Georgia, United States Roughly 14 miles away.
Filming Location in East Point, Georgia, United States Roughly 14 miles away.
Filming Location in East Point, Georgia, United States Roughly 14 miles away.
Filming Location in East Point, Georgia, United States Roughly 15 miles away.
Serial Killer House in Atlanta, Georgia, United States