The Starcourt Mall from Stranger Things
Filming Location in Duluth, Georgia, United States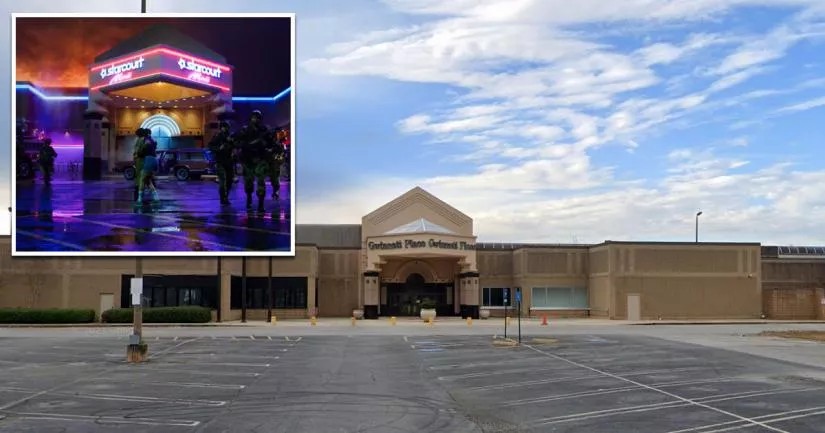 This is the mall from Netflix's sci-fi horror series "Stranger Things".
This location features prominently in Season 3.
In the fictional world of Hawkins, the shopping center is called the Starcourt Mall.
However, in real life, all of the scenes were filmed at the Gwinnett Place Mall in Duluth, Georgia.
During Season 3, Steve Harrington and Robin Buckley work alongside each other at an ice cream parlor called Scoops Ahoy, which is situated in the food court of the mall.
The Stranger Things production team chose Gwinnett Place Mall because it is a disused building with many vacant shopfronts. This gave them the freedom to rebrand the exterior and create a number of fictional stores.
The "retro" style signs that were featured in the show were dismantled shortly after filming was completed.
This was done in order to prevent fans from vandalizing the building and stealing souvenirs.

Further information is available in the "Photos" section below.
Where is the mall?
Below, you will find the address and the GPS coordinates for this location.
GPS coordinates
The latitude and longitude coordinates for the mall are:
33.961125, -84.125492
Map
To view directions on how to get there, you can use the Google Maps shortcut below:
Address
The full address for this location is:
Gwinnett Place Mall
2100 Pleasant Hill Road
Duluth
Georgia
GA 30096
United States
Directions
The mall is accessible via Satellite Boulevard in the south of Duluth. It is roughly 25 miles northeast of Downtown Atlanta.
Private Property Warning
This is a private property. It is not a public place. Therefore, you should be respectful and not step foot on the property without permission.
Photos
Photos of the mall and other related images.
---
The Starcourt Mall
Episode 1, Season 3 - Suzie, Do You Copy?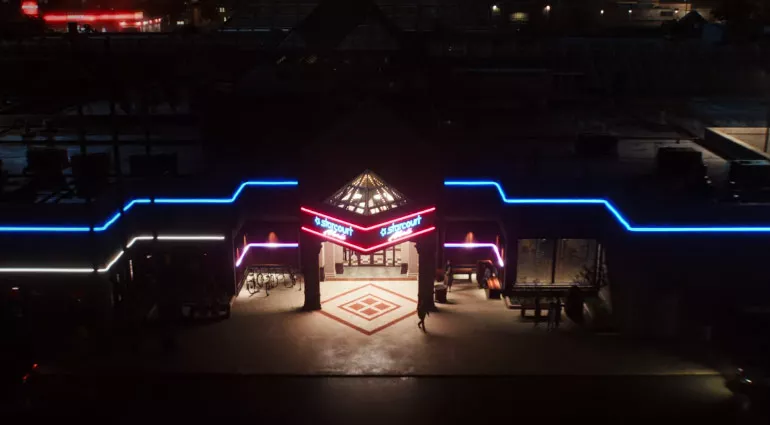 In this scene, the Starcourt Mall and the rest of Hawkins are hit by a power outage.
Gwinnett Place Mall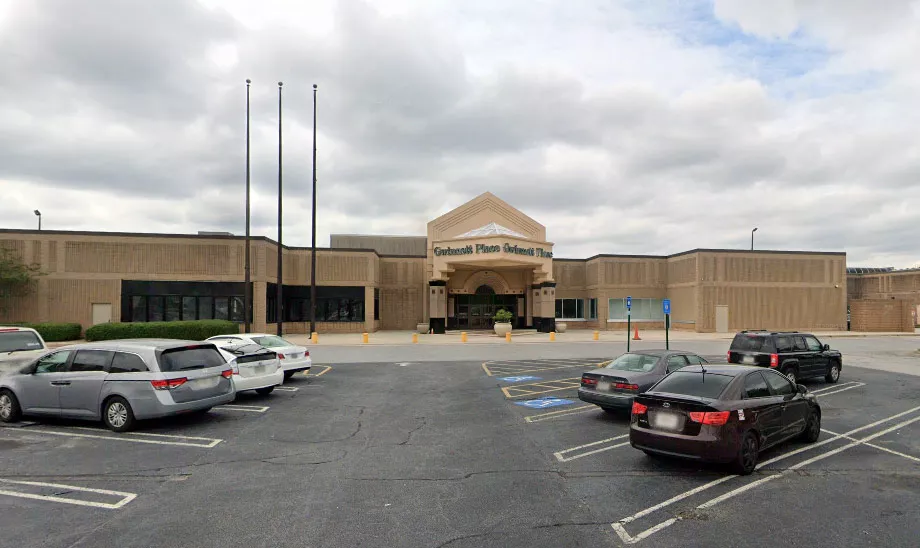 This Google Street View image of the Gwinnett Place Mall was taken in August, 2019.
Closest Locations
Other locations that are relatively close to this address: Roughly 13 miles away.
Filming Location in Stone Mountain, Georgia, United States Roughly 13 miles away.
Filming Location in Stone Mountain, Georgia, United States Roughly 21 miles away.
Filming Location in Atlanta, Georgia, United States Roughly 24 miles away.
Place of Interest in Atlanta, Georgia, United States Roughly 26 miles away.
Crime Location in Atlanta, Georgia, United States