The hotel where Caryn Campbell was abducted
Crime Scene Location in Snowmass Village, Colorado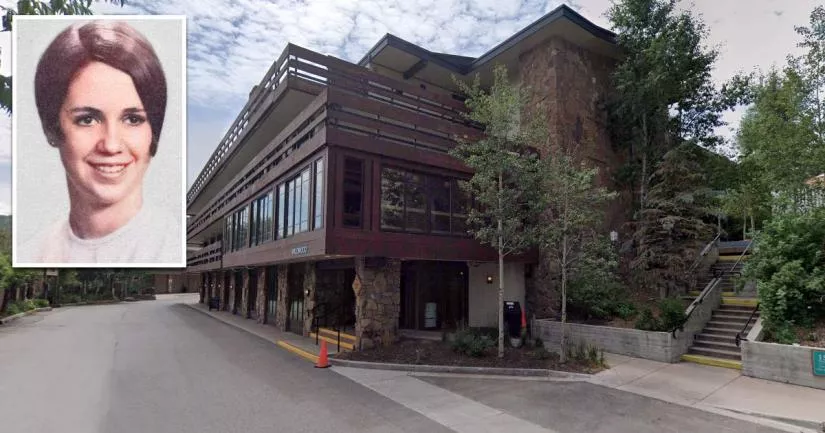 This is the hotel where serial killer Ted Bundy abducted 23-year-old Caryn Campbell.
It is located at 40 Elbert Lane in Snowmass Village, Colorado.
On the night of January 12th, 1975, Bundy managed to lure Campbell away from the Wildwood Inn and abduct her.
One month later, her frozen remains were discovered on a snow bank beside Owl Creek Road.
Sub-entry
This location has been marked as a sub-entry. As a result, it might lack certain details. For more information about this subject, please check out the following location:
Where is the hotel?
Below, you will find the address and the GPS coordinates for this location.
Address
40 Elbert Lane, Snowmass Village, Colorado, CO 81615, USA
Map
To view directions on how to get there, you can use the Google Maps shortcut below:
GPS coordinates
The latitude and longitude coordinates for the hotel are:
39.206597, -106.954159
Directions
The hotel is accessible via a road called Carriage Way.
Map Viewer
There is more than one location associated with this entry. To view all of these places on the same map, you can use the following feature:
Closest Locations
Other locations that are relatively close to this address: Roughly 3 miles away.
Crime Location in Aspen, Colorado Roughly 54 miles away.
Crime Location in Vail, Colorado Roughly 108 miles away.
Crime Location in Grand Junction, Colorado Roughly 149 miles away.
Crime Location in Aurora, Colorado