The location where Randy Savage died
Crash Site Location in Seminole, Florida, United States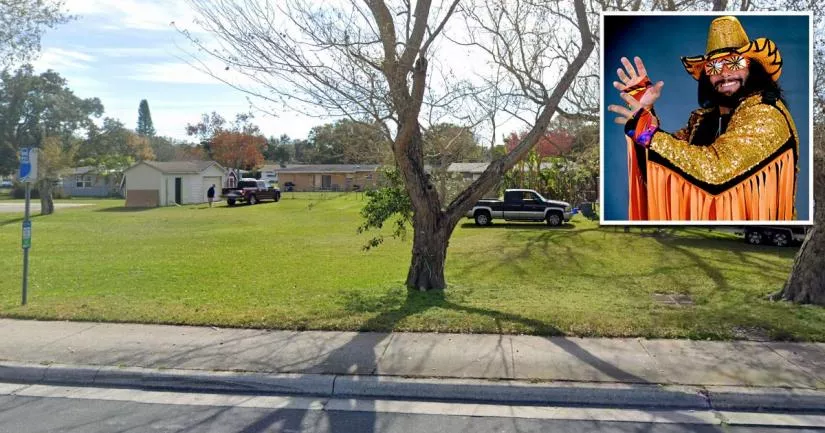 This is the location where wrestling legend "Macho Man" Randy Savage died after suffering a heart attack and crashing into a tree.
It is situated near 11380 Park Boulevard North in Seminole, Florida.
On May 20th, 2011, Savage (Randy Poffo) and his wife, Lynn Payne, were driving along Park Boulevard when the 58-year-old suddenly lost consciousness.
At that point, their Jeep Wrangler veered off the road and crashed into this tree near the Bay Pines Evangelical Lutheran Church.
Randy's wife, Lynn, survived with minor injuries.
Although the media initially reported that Randy had died in a car accident, an autopsy later revealed that the true cause of death was a heart attack.
At the time, the former WWF and WCW star was suffering from heart disease and an enlarged heart. However, he was seemingly unaware of his condition.
Four years after his death, Poffo was posthumously inducted into the WWE Hall of Fame class of 2015 by Hollywood Hulk Hogan.

Further information is available in the "Photos" section below.
Randy Savage crash site location
Below, you will find the address and the GPS coordinates for this location.
GPS coordinates
The latitude and longitude coordinates for the site are:
27.842318, -82.796328
Map
To view directions on how to get there, you can use the Google Maps shortcut below:
Address
The full address for this location is:
Park Blvd North
Seminole
Florida
FL 33772
United States
Directions
The tree is 120 yards west of the intersection between Park Boulevard and 113th Street. It is a couple of feet away from the house at 11380 Park Blvd North.
Photos
Photos of the site and other related images.
---
Crash site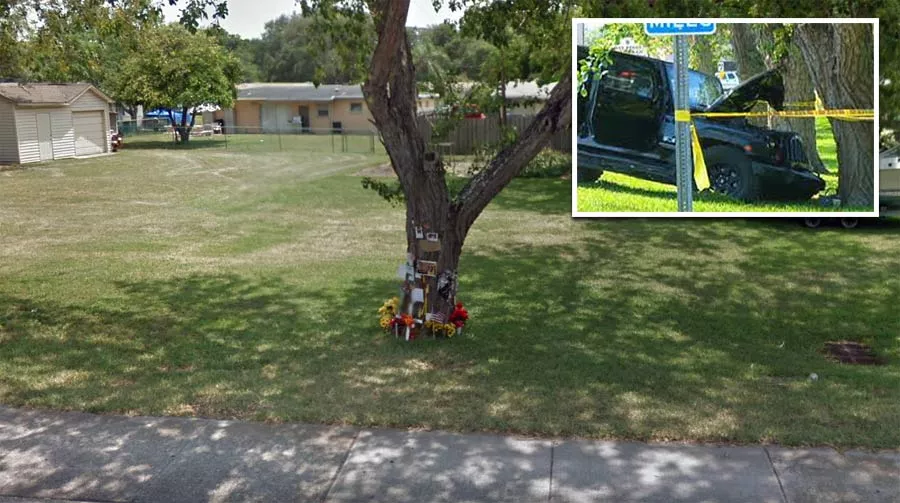 This Google Street View image of the crash site was taken in June of 2011—roughly one month after Savage died.
Fans turned the tree into a memorial by leaving behind flowers and photographs of the wrestler.
Inset is a photograph of the black Jeep Wrangler that he was driving.
Tree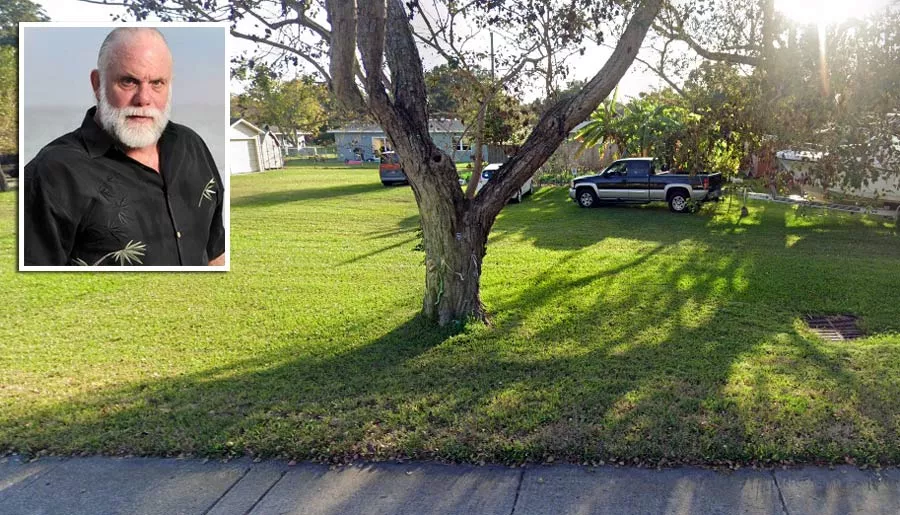 Image source: Google Maps
This is a recent Google Street View image of the tree where Savage crashed.
It was taken in December of 2021, more than 10 years later.
An artificial rose has been tied to the tree for the past five years.
This location belongs to the following categories:
Celebrities
Closest Locations
Other locations that are relatively close to this address: Roughly 42 miles away.
Filming Location in Lutz, Florida, United States Roughly 118 miles away.
Crime Location in Orlando, Florida, United States Roughly 126 miles away.
Crime Location in Orlando, Florida, United States Roughly 129 miles away.
Crime Location in Orlando, Florida, United States Roughly 176 miles away.
Place of Interest in Port Orange, Florida, United States