The location where Christina Grimmie was shot dead
Crime Scene Location in Orlando, Florida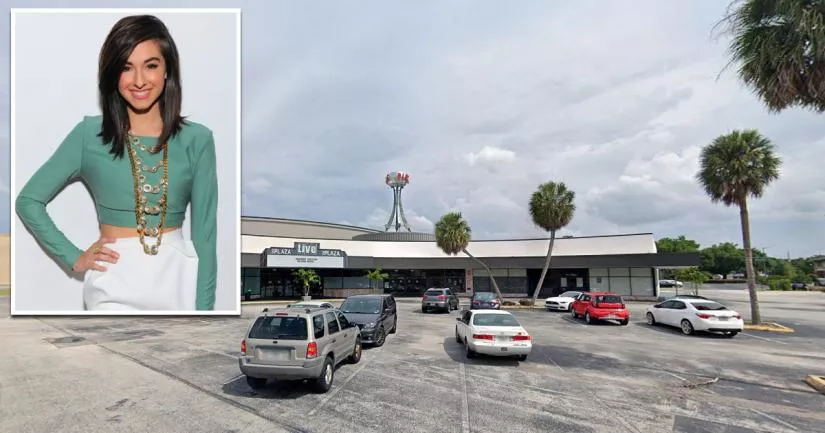 This is the location where American singer and YouTuber Christina Grimmie was shot dead.
It is called The Plaza Live, and it is situated at 425 North Bumby Avenue in Orlando, Florida.
On June 10th, 2016, an obsessed fan named Kevin Loibl murdered Grimmie while she was signing autographs at the theater.
That evening, Loibl patiently queued up with other fans to meet the YouTube sensation. Once it was his turn, he walked over to the singer and didn't say anything. Believing that he might be shy, Grimmie held out her arms and offered him a hug.
However, at that point, Loibl pulled out a pistol and opened fire.
Grimmie was shot once in the head and twice in the chest before her brother, Mark, managed to tackle the gunman to the floor.
After Mark wrestled the weapon out of his hand, Loibl managed to break free and pull out a second pistol.
In that brief moment, Mark believed that he was also going to die. However, Loibl immediately put the gun to his own head and committed suicide.
Following the shooting, Grimmie was rushed to the Orlando Regional Medical Center on West Underwood Street, where she was pronounced dead roughly 30 minutes later.
She was only 22 years old.
Christina Grimmie death location
Below, you will find the address and the GPS coordinates for this location.
Address
425 North Bumby Avenue, Orlando, Florida, FL 32803, USA
Map
To view directions on how to get there, you can use the Google Maps shortcut below:
GPS coordinates
The latitude and longitude coordinates for the theater are:
28.548768, -81.351352
Directions
The theater is 0.3 miles south of the intersection of East Colonial Drive and North Bumby Avenue. It is relatively close to places such as the Colonial Plaza shopping center and Orlando Skate Park.
Photos
Photos of the theater and other related images.
---
The Plaza Live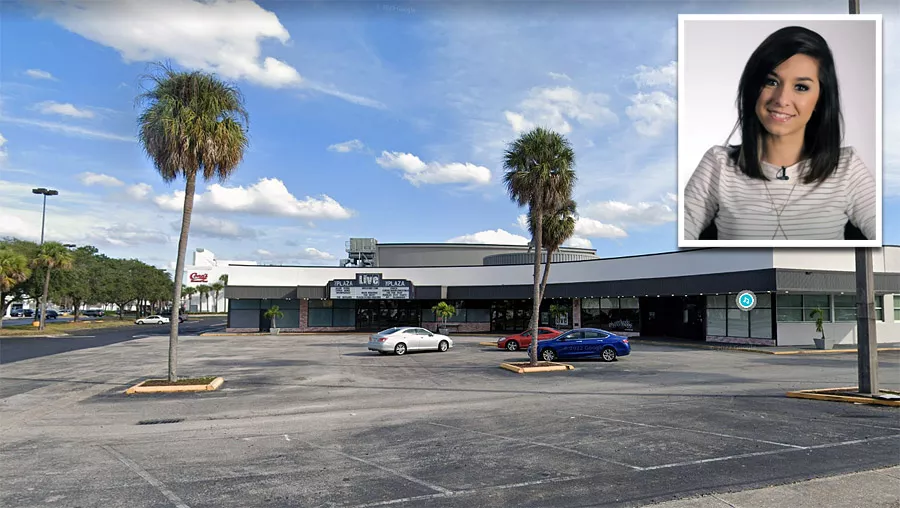 This is a Google Street View image of The Plaza Live on North Bumby Avenue.
On the evening of June 10th, 2016, Grimmie performed a number of songs at the venue. Her final song was a cover of "Let It Go" by James Bay.
After the show, she met with fans and signed autographs at a booth in the back of the theater.
One attendee claimed that the security team was only concerned about stopping fans from bringing food and drinks to the event. Furthermore, they did not have any metal detectors.
As a result, Loibl was able to sneak two pistols into the building.
Crime scene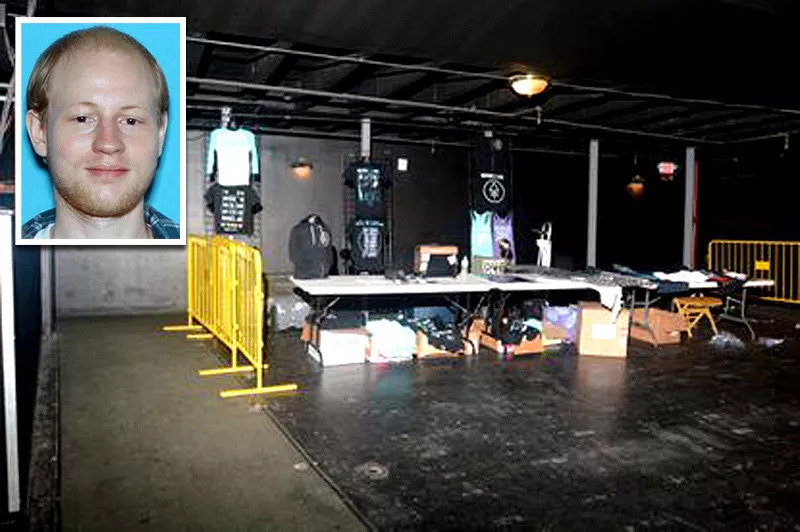 This is the merchandise booth where Grimmie was shot dead.
The man pictured in the inset image on the left is 27-year-old St. Petersburg native Kevin James Loibl, who opened fire on the singer shortly before killing himself.
Loibl's coworkers said that his obsession with the YouTube star began after he watched one of her videos in 2015.
As his obsession intensified, he became convinced that he could become her boyfriend.
In an attempt to achieve this, Loibl went to great lengths to make himself appear more physically attractive. In a short period of time, he lost weight, paid for a hair transplant, and underwent laser eye surgery. He also had his teeth whitened.
His decision to travel to Orlando and murder Grimmie remains a mystery.
The most likely explanation is that he came to the realization that a relationship with the up-and-coming star was not going to happen. If this was the case, then he may have decided that no one else was allowed to "have her."
Orlando Regional Medical Center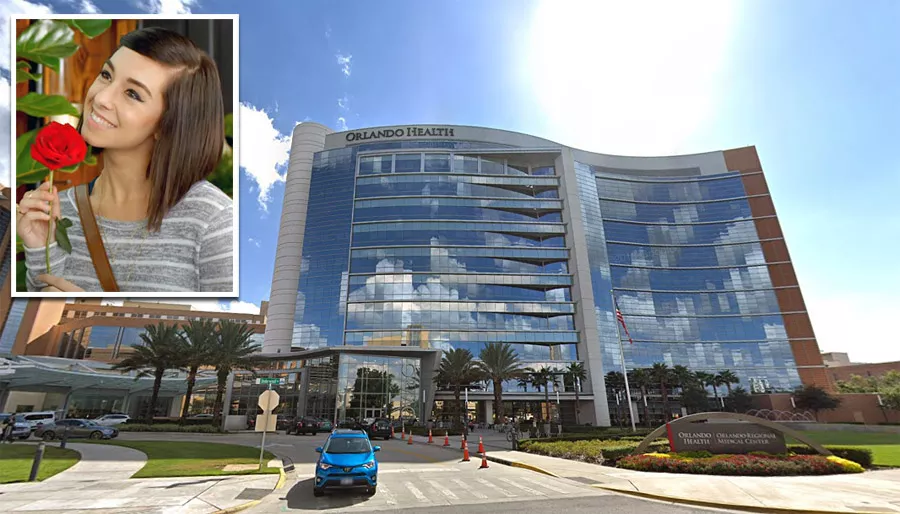 Following the shooting, Grimmie was rushed to Orlando Regional Medical Center on Underwood Street.
She was pronounced dead at around 11 p.m.
Coordinates: 28.526493, -81.378142
Courtyard Marriott hotel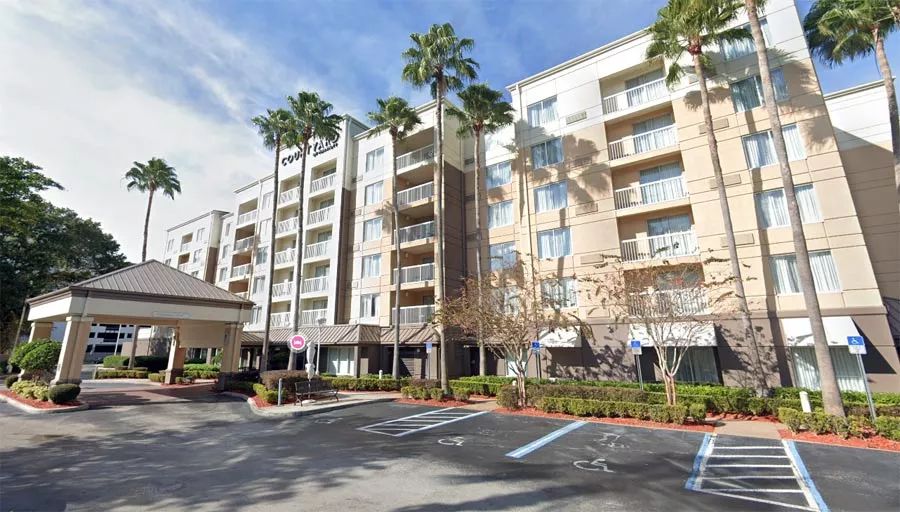 After taking a cab from St. Petersburg to Orlando, Loibl stayed at the Courtyard Marriott hotel on North Magnolia Avenue.
A receptionist at the hotel described him as "strange."
Coordinates: 28.553978, -81.377347
The theater where Grimmie was killed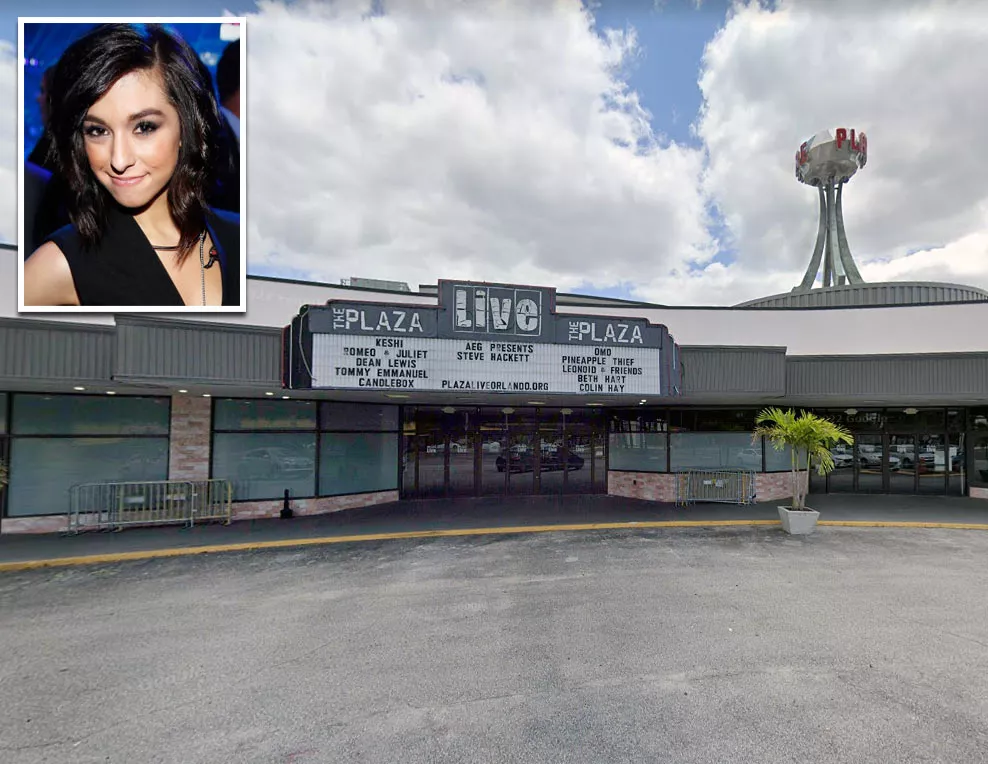 The Google Street View image above was captured in April 2022—roughly six years after the 22-year-old was shot dead.
Map Viewer
There is more than one location associated with this entry. To view all of these places on the same map, you can use the following feature:
Closest Locations
Other locations that are relatively close to this address: Roughly 8 miles away.
Body Found Location in Orlando, Florida Roughly 56 miles away.
Place of Interest in Port Orange, Florida Roughly 56 miles away.
Arrest Location in Port Orange, Florida Roughly 64 miles away.
Crime Location in Daytona Beach, Florida