The house where Katy French collapsed
Place of Interest in Kilmessan, Meath, Ireland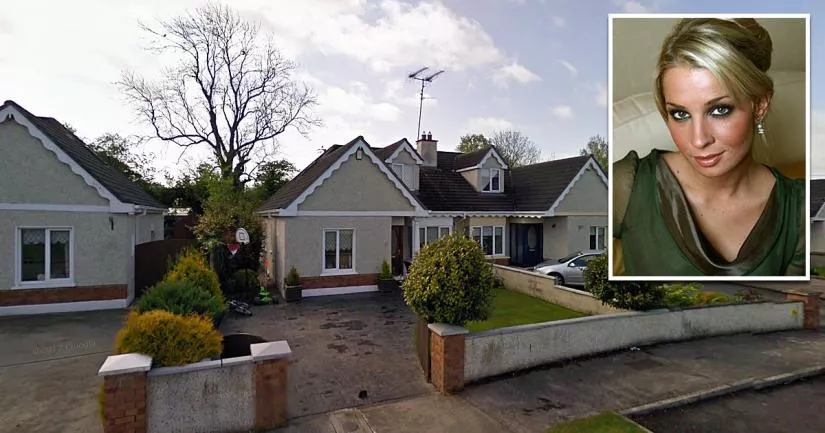 This is the house where Katy French collapsed.
It is situated at 10 Lambertstown Manor in Kilmessan, Meath.
In the early hours of December 2nd, 2007, the Irish model and "Celtic Tiger" socialite collapsed after taking cocaine at this house in County Meath.
French was found face down in the bedroom in an unresponsive state by the owners, Kieron Ducie and Ann Corcoran.
At around 10 a.m., she was rushed to Our Lady's Hospital in Navan, where she suffered six cardiac arrests.
For the next four days, she remained in a coma in the hospital's intensive care unit.
On December 6th, 2007, French died after she was taken off life support.
She was only 24 years old.
Initially, the media believed that French had overdosed on drugs. However, a toxicology report confirmed that she had only taken a small quantity of cocaine and ephedrine (a drug that she may have mistaken for ecstasy).
During the inquest into her death, it was revealed that the model had died from hypoxic ischemic brain injury—a condition that occurs when the brain experiences a lack of oxygen or blood flow.
According to state pathologist Professor Marie Cassidy, the injury was most likely brought on by French's drug use, as even trivial amounts can have serious consequences.
In February of 2013, the owners, Ducie and Corcoran, received suspended sentences after they pleaded guilty to conspiring to supply drugs on the weekend of French's collapse.
Where is the house?
Below, you will find the address and the GPS coordinates for this location.
GPS coordinates
The latitude and longitude coordinates for the house are:
53.555832, -6.661079
Map
To view directions on how to get there, you can use the Google Maps shortcut below:
Address
The full address for this location is:
10 Lambertstown Manor
Kilmessan
Meath
C15 YT52
Ireland
The Eircode is C15 YT52.
Directions
The house is situated in a small cul-de-sac called Lambertstown Manor, which is accessible via Bridge View. It is less than a kilometer south of the center of Kilmessan.
Private Property Warning
This is a private property. It is not a public place. Therefore, you should be respectful and not step foot on the property without permission.
This is someone's home. Please do not bother the residents or make your presence felt.
This location belongs to the following categories:
Celebrities
Closest Locations
Other locations that are relatively close to this address: Roughly 32KM away.
Crime Location in Lucan, Dublin, Ireland Roughly 33KM away.
Crime Location in Corduff, Dublin, Ireland Roughly 38KM away.
Crime Location in Finglas, Dublin, Ireland Roughly 41KM away.
Crime Location in Clondalkin, Dublin, Ireland Roughly 41KM away.
Crime Location in Cabra, Dublin, Ireland