Fiona Pender's apartment
Crime Scene Location in Tullamore, Offaly, Ireland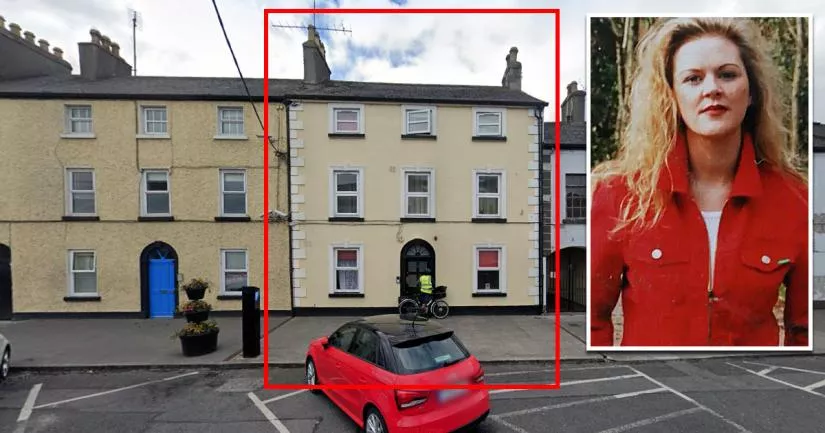 This is the apartment where missing woman Fiona Pender was last seen.
It is situated at 11 Church Street in Tullamore, County Offaly.
Pender lived in flat #1 with her boyfriend, John Thompson.
At the time of her disappearance, the 25-year-old was seven months pregnant.
She was last seen by Thompson, who said that he saw her when he left for work at around 6 a.m. on Friday, August 23rd, 1996.
The Irish police do not believe that Pender left on her own accord. Consequently, they are treating her case as a murder investigation.
The hairdresser had gone shopping for her unborn child the day before she vanished. Furthermore, she had made plans to meet up with her mother the following day.
By all accounts, she was looking forward to giving birth.
Pender and Thompson had moved to London in November of 1995. However, they returned to Offaly after Thompson reportedly became homesick.
They started renting the tiny bedsit on Church Street in February of 1996. According to neighbors, the young couple had a number of heated arguments.
On the day of her disappearance, her mother called to the apartment and noticed that the curtains were still closed. Believing that her pregnant daughter was still sleeping, she decided to leave without knocking.
The following day, Pender's parents knocked on her apartment door. However, they received no response.
When they contacted Thompson, he said that he didn't know where she was because he had spent the previous night sleeping at his parents' farm.
That Saturday, Pender's parents, her younger brother, and Thompson drove around Tullamore looking for her.
When the clock struck 10 p.m. and there was still no sign of the 25-year-old, her mother decided that they needed to go to the local police station and report her missing.
Sadly, the police reacted slowly and did not visit her apartment until the following Monday. By that point, the young mother-to-be had been missing for nearly three days.
An examination of the apartment did not uncover any signs of foul play. Searches of nearby rivers and canals also failed to turn up anything of note.
After the police made a public appeal, one man came forward and said that he had been walking home from a local pub in the early hours of August 23rd when he saw two men lifting a bulky rug or carpet into the back of a vehicle.
In 1997, the police arrested John Thompson, his father, Archie, and his three sisters. However, they were all eventually released without charge. Two searches of the family's farm in Killeigh, County Laois also led to nothing.
To this day, Fiona Pender remains missing.

Further information is available in the "Photos" section below.
Where did Fiona Pender live?
Below, you will find the address and the GPS coordinates for this location.
GPS coordinates
The latitude and longitude coordinates for the apartment are:
53.274495, -7.489924
Map
To view directions on how to get there, you can use the Google Maps shortcut below:
Address
The full address for this location is:
11 Church Street
Tullamore
Offaly
R35 XR64
Ireland
The Eircode is R35 XR64.
Directions
The house is situated about 190 meters east of the junction between Bridge Street and Church Street.
Private Property Warning
This is a private property. It is not a public place. Therefore, you should be respectful and not step foot on the property without permission.
Photos
Photos of the apartment and other related images.
---
11 Church Street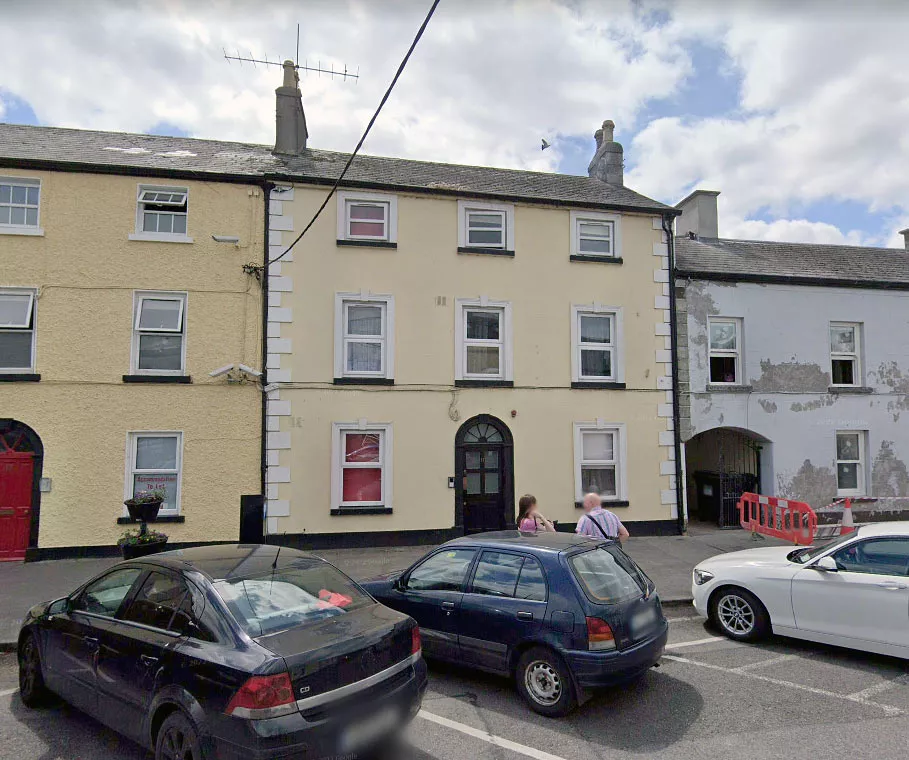 This Google Street View image of 11 Church Street was taken in July of 2022. The terraced, three-story house was built in the early 1800s.
At the time of Pender's disappearance, the property contained ten separate apartments.
Apartment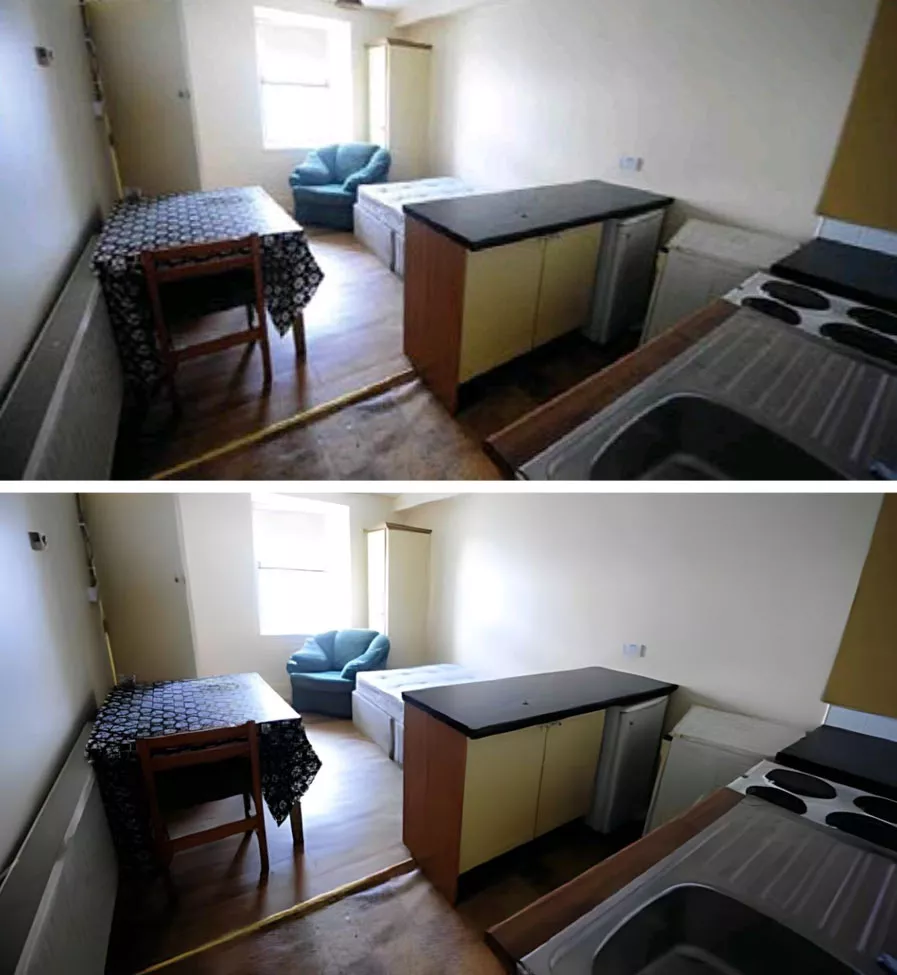 This is a photograph of Fiona Pender's former apartment.
Note that the version at the bottom was enhanced using an AI tool.
Before the "Celtic Tiger" ushered in a new era of rapid economic growth in Ireland, it was relatively common for young people to live in cramped places like this.
Pender lived in this tiny bedsit with her boyfriend, John Thompson. The couple moved into the flat at the start of 1996.
According to Thompson, he last saw his girlfriend at 6 a.m. on August 23rd, 1996. At the time, she was reportedly asleep.
Fiona Pender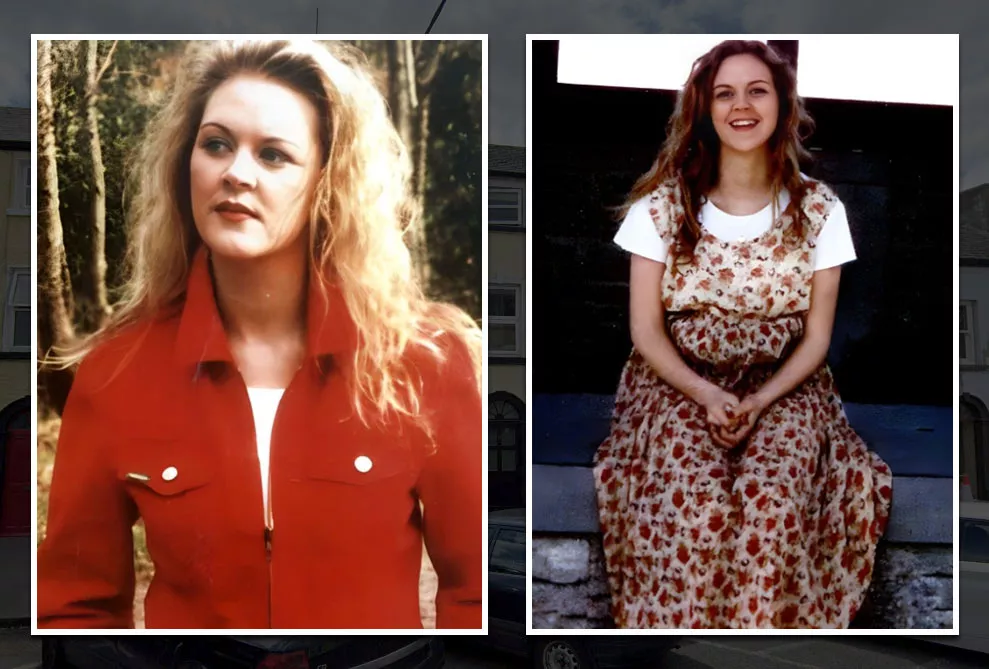 Pender was 5'5" in height and had long blonde hair. When the 25-year-old went missing, she was seven months pregnant.
Her disappearance was devastating to her family. In 2000, her father, Sean, committed suicide. Her mother, Josephine, passed away in 2017.
Please note that the photographs above were digitally enhanced using an AI tool.
Cross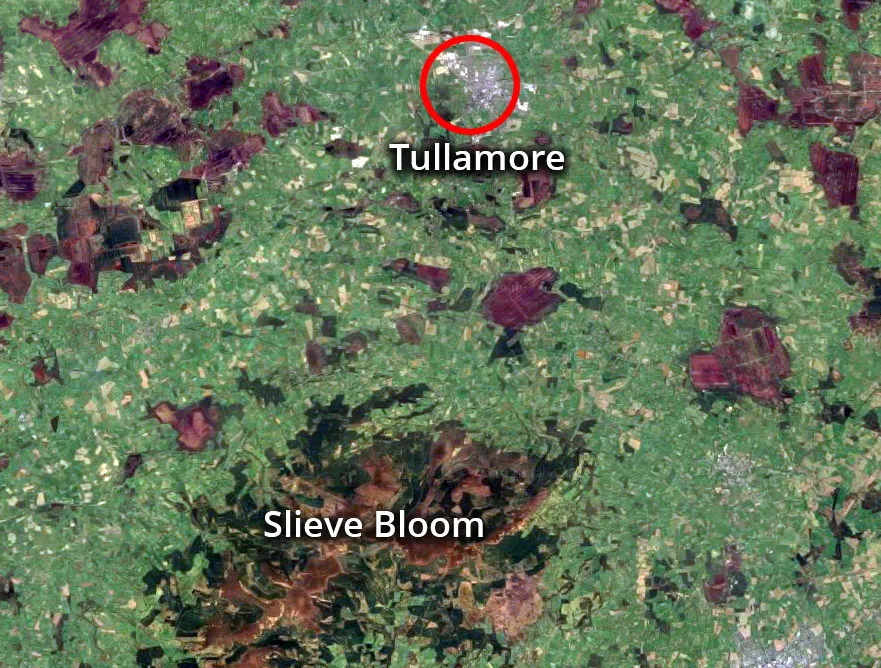 In May of 2008, a makeshift wooden cross was discovered in the Monicknew woods, near the Slieve Bloom mountains.
The site in question is roughly 27 kilometers (17 miles) south of Tullamore.
The person who erected the cross wrote the following words on it with a marker:
"Fiona Pender. Buried here, August 22nd, 1996."
Sadly, despite a thorough search of the area, no trace of Pender was found. To this day, it is still unknown who erected the cross.
It is possible that it was placed there as a prank. It is also plausible that her killer purposely erected it in the wrong area in an effort to mislead the authorities.
Memorial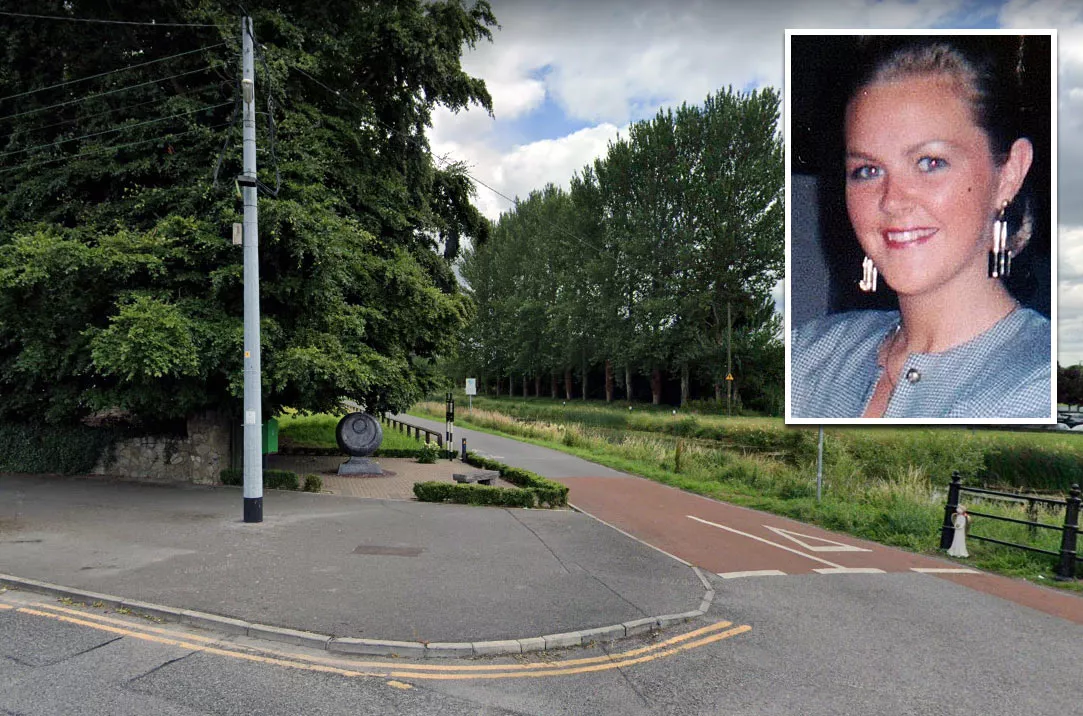 A memorial for Pender was erected at the entrance to the walkway beside the canal in Tullamore. It is situated at the eastern end of Convent View.
The sculpture was designed by her brother, John. The two circles represent Fiona and her unborn child.
In 2014, the local council decided to name the trail beside the canal "Fiona's Way."
Coordinates: 53.278403, -7.486665
Visualize
There is more than one location associated with this entry. To view all of these places on the same map, you can use the following feature:
Closest Locations
Other locations that are relatively close to this address: Roughly 71KM away.
Crime Location in Moone, Kildare, Ireland Roughly 80KM away.
Place of Interest in Kilmessan, Meath, Ireland Roughly 87KM away.
Crime Location in Lucan, Dublin, Ireland Roughly 91KM away.
Crime Location in Clondalkin, Dublin, Ireland Roughly 95KM away.
Crime Location in Corduff, Dublin, Ireland