Lorenzo Gilyard's house
Serial Killer House in Kansas City, Missouri, United States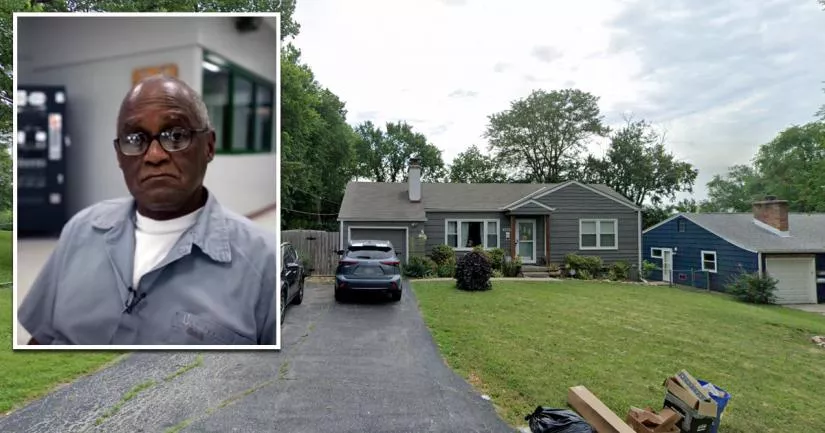 This is Lorenzo Gilyard's former house.
It is situated at 8335 Kenwood Avenue in Kansas City, Missouri.
Gilyard was a serial killer who was nicknamed the "Kansas City Strangler." Between 1977 and 1993, he raped and murdered at least 13 women, many of whom were sex workers.
His first victim was 17-year-old Stacie Swafford, a homeless runaway who had recently arrived in the city. Swafford disappeared on April 10th, 1977. One week later, the teenager was found strangled to death in a vacant lot near East 45th Street and Euclid Avenue.
Gilyard was a garbage company supervisor who had a history of violence toward women.
In 1979, he was charged with raping a woman and threatening to kill her partner. However, he was later found not guilty due to a lack of evidence.
Eight years later, he became the prime suspect in the murder of Sheila Ingold, who was a friend of the woman that he was dating at the time. The 36-year-old's body had been bundled into an abandoned van outside of an autobody repair shop on Troost Avenue.
Although the police arrested Gilyard for the crime and took a blood sample from him, they were eventually forced to let him go.
Once again, there just wasn't enough evidence to secure a conviction against him.
Gilyard seemingly stopped killing in 1993, at the age of 42.
The authorities didn't realize that they were dealing with a serial killer until 1994, when they were able to link two of the victims together. Up until that point, they believed that all of the murders were unrelated.
For the next ten years, the "Kansas City Stranger" case went cold.
Then, during the early 2000s, investigators started using improved DNA technology to review unsolved murders. Not long after, they were able to tie the DNA from Gilyard's blood sample to semen that had been found on some of the victims' bodies.
On April 16th, 2004, Lorenzo Gilyard was arrested and charged with killing 12 women. Three years later, he was found guilty of six of the murders and sentenced to life in prison without the possibility of parole.

Further information is available in the "Photos" section below.
Lorenzo Gilyard house address
Below, you will find the address and the GPS coordinates for this location.
GPS coordinates
The latitude and longitude coordinates for the house are:
38.975419, -94.582057
Map
To view directions on how to get there, you can use the Google Maps shortcut below:
Address
The full address for this location is:
8335 Kenwood Avenue
Kansas City
Missouri
MO 64131
United States
Directions
The house is situated in a small cul-de-sac called Kenwood Avenue, which is accessible via East 85th Street in Rolling Meadows. It is the last property on the right. The entrance is roughly 1.5 miles east of the state line between Kansas and Missouri.
Private Property Warning
This is a private property. It is not a public place. Therefore, you should be respectful and not step foot on the property without permission.
Photos
Photos of the house and other related images.
---
8335 Kenwood Avenue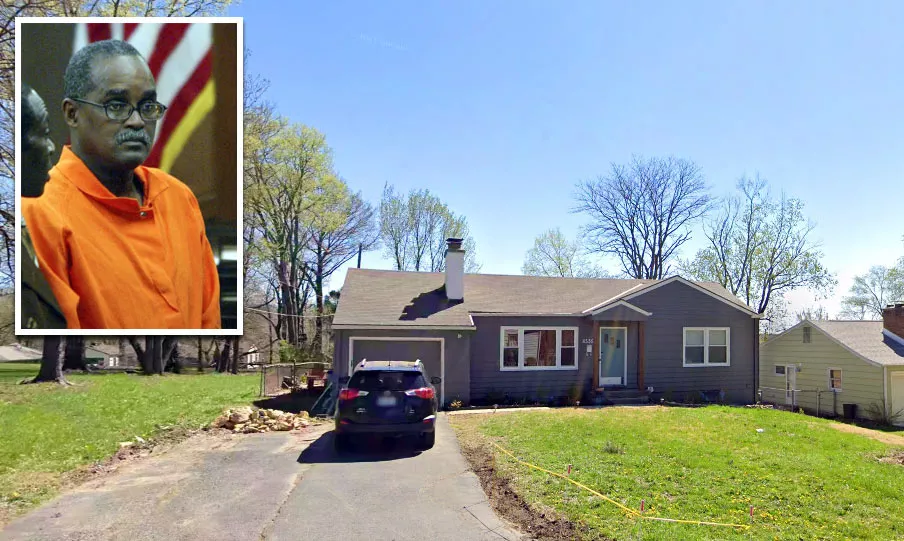 This Google Street View image of 8335 Kenwood Avenue was taken in April of 2019.
The house was built in 1955.
According to one of Gilyard's ex-wives, he was an abusive and threatening man who often raped her. He also forbade her from using certain rooms in the house.
When the police searched the property, they noticed that it was extremely neat and organized. So much so, in fact, that Gilyard was able to tell officers which items were in each drawer and what order they were in.
It is worth pointing out that none of the murders took place at this address.
Serial Killer with Piers Morgan
Episode 2, Season 1 - Lorenzo Gilyard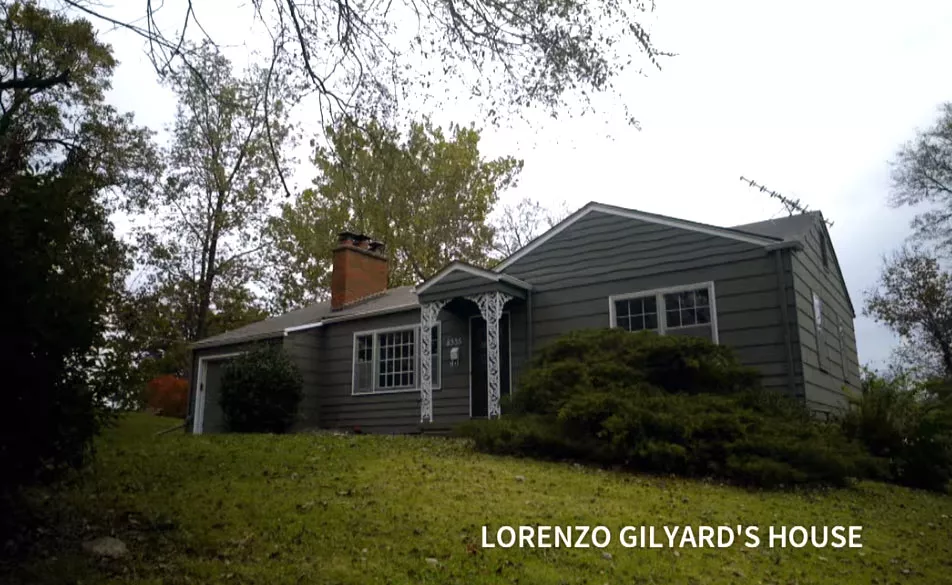 Gilyard's case is featured in the documentary TV series "Serial Killer with Piers Morgan".
An image of the outside of the house is shown in Episode 2 of Season 1.
Lorenzo Gilyard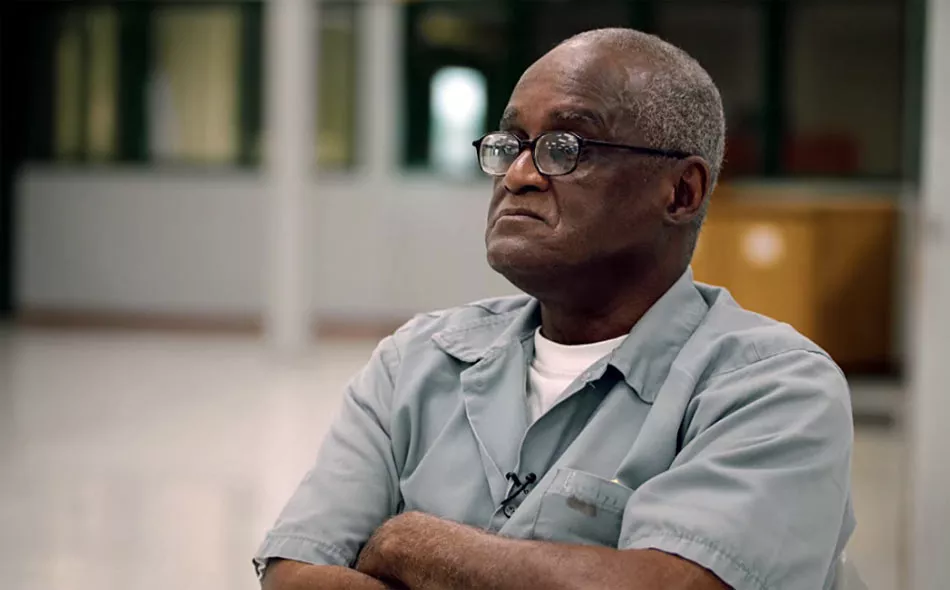 During his interview with Piers Morgan, Gilyard claimed that he was innocent, despite the fact that his DNA was discovered on the victims' bodies.
He also stated that the police did not take a new DNA sample from him after he was arrested. However, this was false, as a new sample was obtained in 2004.
The authorities were also able to retrieve some of his victims' DNA from items that were in his possession at the time of his arrest.
After Morgan pointed out that the DNA evidence was solid, Gilyard became ill-tempered and ended the interview.
Aerial image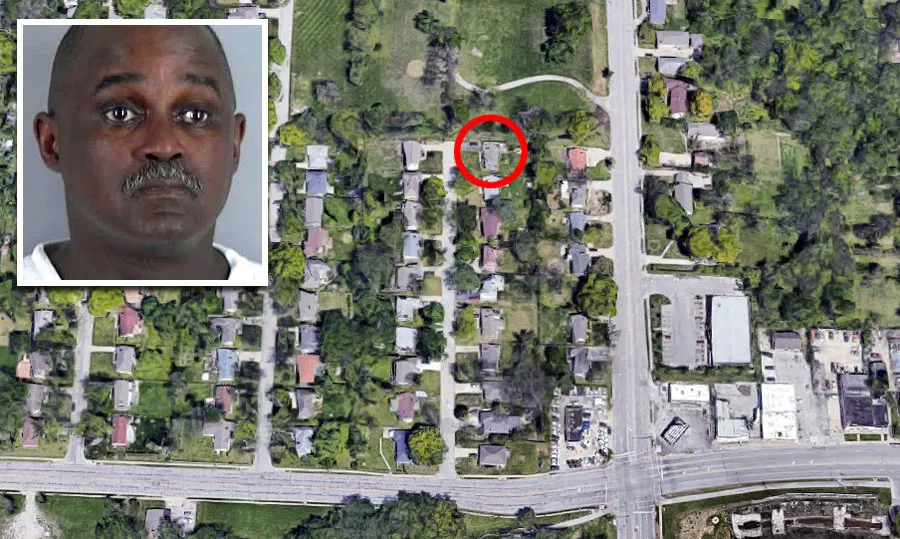 Gilyard's former address is at the end of this cul-de-sac off East 85th Street.
According to Zillow, the property has been sold twice in the past ten years.
Closest Locations
Other locations that are relatively close to this address: Roughly 7 miles away.
Crime Location in Kansas City, Missouri, United States Roughly 11 miles away.
Crime Location in Kansas City, Missouri, United States Roughly 118 miles away.
Crime Location in Skidmore, Missouri, United States Roughly 170 miles away.
Crime Location in Springfield, Missouri, United States