The location where Ken McElroy was shot dead.
Crime Scene Location in Skidmore, Missouri, United States.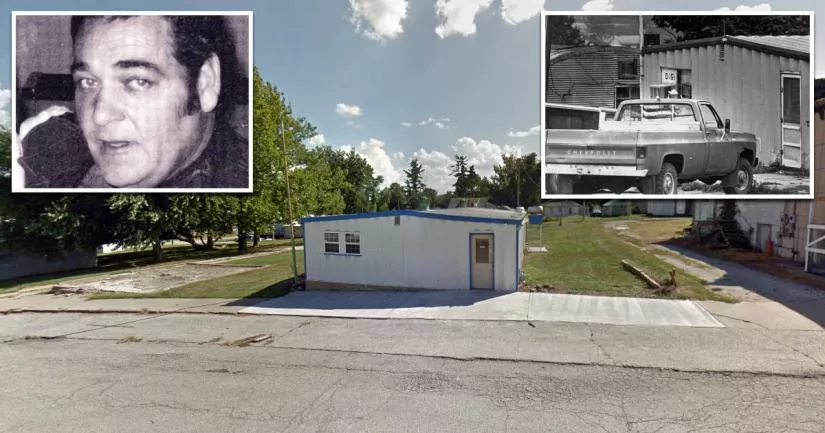 This is the location where "town bully" Ken McElroy was shot dead in broad daylight.
At the time, it was called the D&G Tavern. These days, it is an empty retail unit on Elm Street.
McElroy was a convicted criminal with dozens of felonies under his belt. Over the years, he was accused of crimes such as arson, attempted murder, burglary, child molestation, and statuary rape, to name just a few.
He also regularly intimidated members of the community by stalking them, parking outside of their homes and pointing weapons at them.
On one occasion, he raped a 13-year-old girl. When her parents threatened to press charges, he burned down their home. Later, the girl was forced to marry him.
In 1980, one of his children was accused of stealing from a local grocery store. This led to a confrontation between McElroy and the owner of the store, Ernest "Bo" Bowenkamp.
During the incident, McElroy wounded Bowenkamp with a shotgun.
Although McElroy was convicted of assault and sentenced to two years in prison, he was released on bail for 21 days after he launched an appeal against the decision.
News of this temporary release stunned local residents, as many of them believed that the town bully was finally gone.
On the morning of July 10th, 1981, McElroy drove to the D&G Tavern at 208 West Elm Street. Once inside, he ordered beers and started muttering threats about how he was going to "finish off" Bowenkamp.
While he was knocking back beers, a town meeting with the local sheriff was taking place over at Legion Hall.
At the meeting, frustrated townspeople expressed their concerns about his release. By that stage, they had lost trust in the system, as it was seemingly unable to protect them from this violent man who was making their lives hell.
During the meeting, the group learned that "the town bully" was drinking at the D&G Tavern. As a result, they decided to march over to the tavern and go inside.
Meanwhile, the sheriff got in his vehicle and drove back to his office, which was out of town.
Soon, the tavern was filled with men, many of whom simply stood there and stared.
Sensing that it was time to go, McElroy purchased a six-pack of beer and left the tavern with his wife.
After jumping into his truck, he sat behind the wheel with a defiant smirk on his face. In an effort to show the townspeople that he wasn't afraid of them, he slowly put a cigarette up to his mouth.
This was his way of letting them know that he was leaving on his own terms.
However, he never got the chance to light it.
As soon as the cigarette touched his lips, gunshots rang out.
Ken McElroy was hit several times by two different rifles.
Although more than 40 people witnessed the shooting in broad daylight, they all claimed that they didn't see who opened fire. Notably, none of the residents called for an ambulance either.
Six law enforcement agencies took part in the investigation, which quickly stalled because everyone at the crime scene was adamant that they didn't see anything.
McElroy's wife stated that she saw a man named Del Clement opening fire. However, a state grand jury decided not to indict Clement because nobody could corroborate her story.
In the end, the investigation went nowhere, as there wasn't enough evidence to charge anyone with the killing.
The shooting of Ken McElroy remains unsolved to this day.
Where was Ken McElroy shot?
Below, you will find the address and the GPS coordinates for this location.
GPS coordinates.
The latitude and longitude coordinates for the tavern are:
40.288749, -95.081746
Map.
To view directions on how to get there, you can use the Google Maps shortcut below:
Address.
The full address for this location is:
D&G Tavern
208 W Elm Street
Skidmore
Missouri
MO 64487
United States
Directions.
Ken McElroy was shot outside of the D&G Tavern on West Elm Street. The unit is roughly 50 yards east of the intersection between Smith Street and Elm Street.
Details about the general area.
Skidmore is a small farming community in Nodaway County, which is situated in the northwest of Missouri. It is roughly 100 miles north of Kansas City.
Photos.
Photos of the tavern and other related images.
---
D&G Tavern.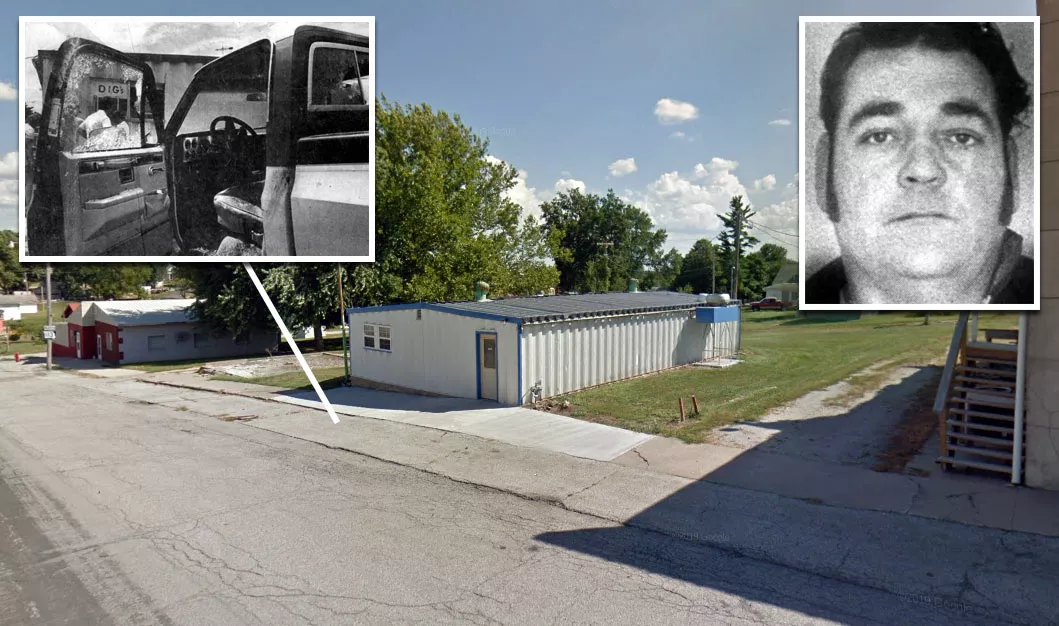 This Google Street View image of 208 W Elm Street was taken in September of 2013.
At the time of the shooting, it was called the D&G Tavern. These days, it seems as though the unit is empty.
In the top left-hand corner, you can see a photograph of the crime scene.
Local residents had lost faith in the system.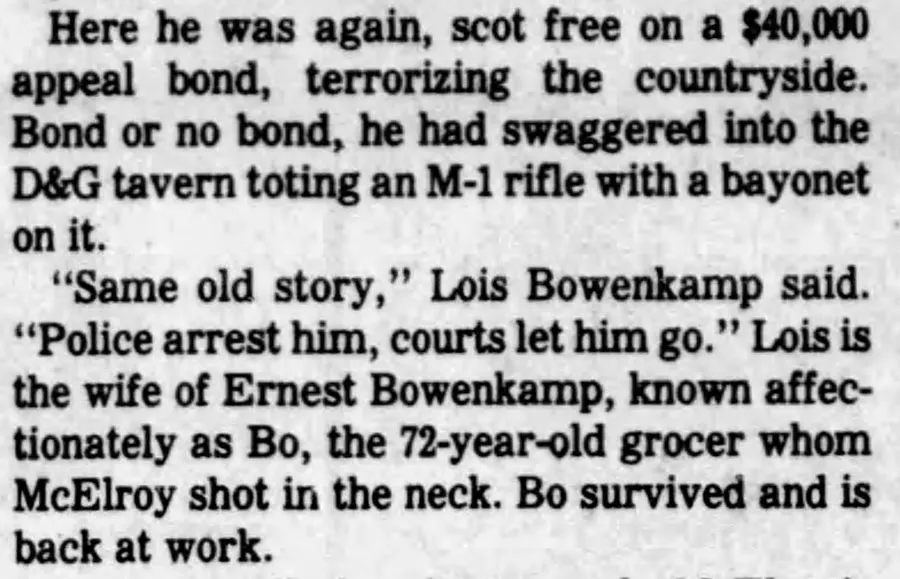 Although McElroy committed many crimes, he seemed to be untouchable. This was mostly due to the fact that he intimidated witnesses by stalking them and threatening them with violence.
In most cases, the charges were dropped because people were too afraid to testify against him.
The situation came to a boiling point after he was released on bail.
At that point, it seems as though the residents of Skidmore decided to take matters into their own hands.
"McElroy's in town."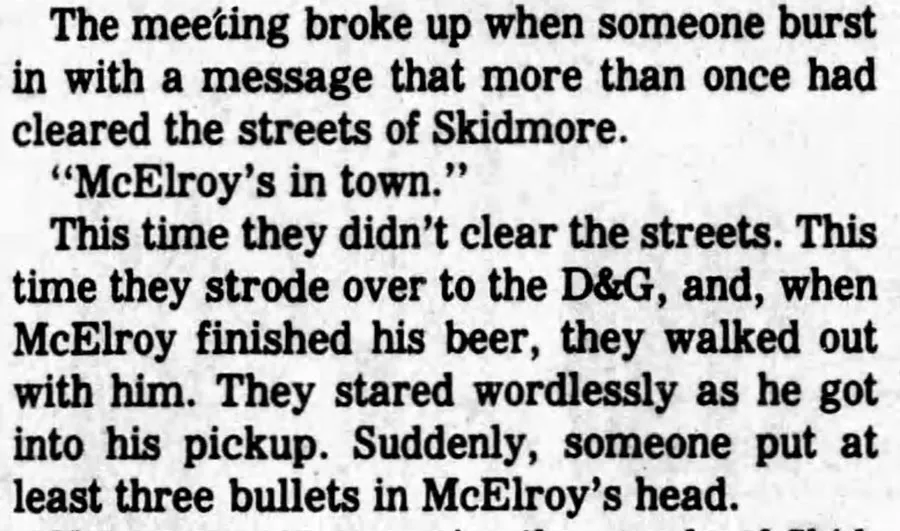 Ken McElroy was shot three times in the head.
208 West Elm Street.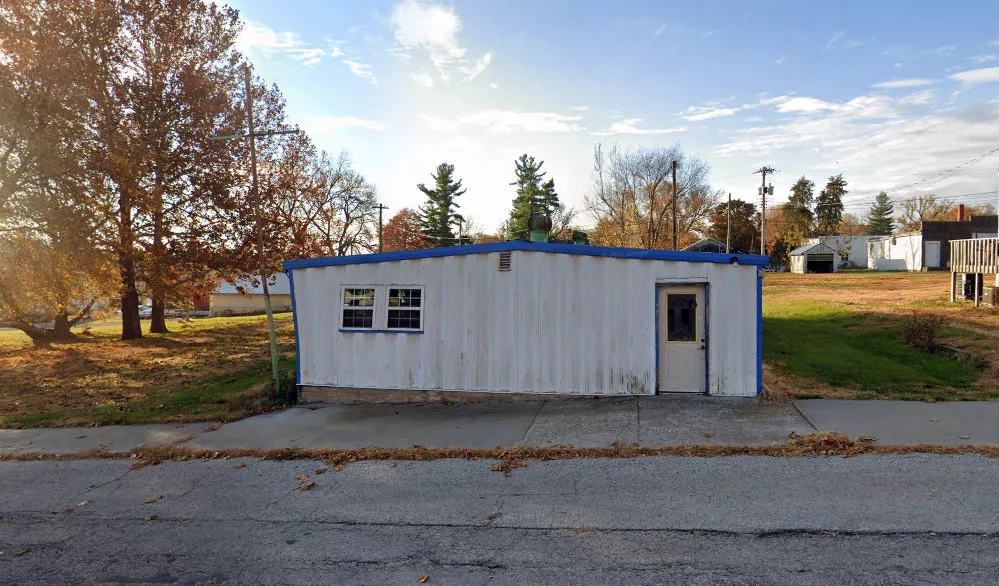 This Google Street View image of the former tavern was captured in October of 2022.
Closest locations.
Other locations that are relatively close to this place. Roughly 111 miles away.
Crime Location in Kansas City, Missouri, United States Roughly 118 miles away.
Crime Location in Kansas City, Missouri, United States Roughly 118 miles away.
Serial Killer House in Kansas City, Missouri, United States Roughly 141 miles away.
Place of Interest in West Des Moines, Iowa, United States