Arthur Shawcross' apartment.
Serial Killer House in Rochester, New York, United States.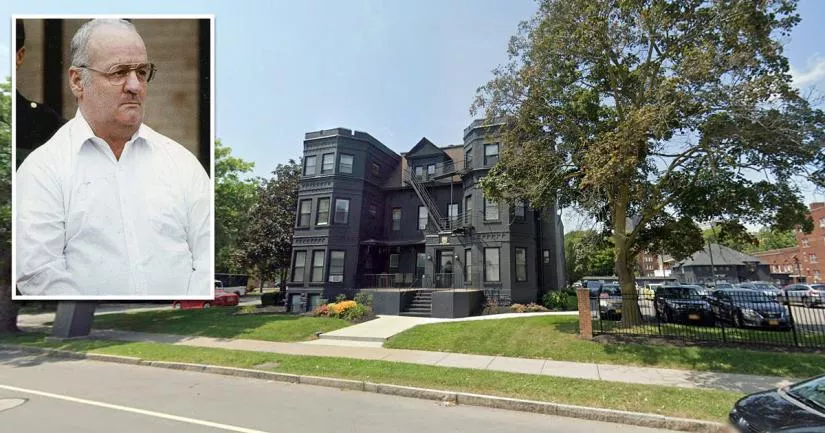 This is the apartment building where serial killer Arthur Shawcross lived.
The building is situated on Alexander Street, near the Park Avenue neighborhood of Rochester, New York.
Shawcross was nicknamed the "Genesee River Killer" due to his habit of dumping his victims' bodies in the river, which ran through the center of the city.
Between March of 1988 and December of 1989, he murdered at least 12 women—most of whom were sex workers.
In 1972, Shawcross raped and murdered two young children. However, he was allowed to plead guilty to the lesser charge of manslaughter because the District Attorney did not have enough evidence to directly link him to one of the crimes. There were also fears that a jury would fail to convict him if he mounted an "extreme emotional disturbance" (EED) defense.
In exchange for leading the police to one of his victims' bodies, Shawcross was allowed to plead guilty to manslaughter. Consequently, he received a maximum term of 25 years in prison.
Roughly 15 years later, a parole board determined that Shawcross was no longer a threat to society. This decision was made despite warnings from psychiatrists, who believed that he was a sociopath who was likely to reoffend.
Following his release in 1987, he was forced to move from city to city, as many of his neighbors were aware of his past and refused to accept his presence in their communities.
In June of 1987, Shawcross' parole officer decided to move him to a hotel in Rochester without alerting local authorities. Then, four months later, he started living at this apartment building on Alexander Street.
The "Genesee River Killer" committed his first murder on March 18th, 1988. On that date, he picked up a sex worker called Dorothy "Dotsie" Blackburn from Lyell Avenue and strangled her to death.
Over the course of the next 22 months, he claimed the lives of 11 more women.
As bodies continued to turn up in the Genesee River, people began to speculate that the notorious Green River Killer had moved from Seattle to Rochester.
Shawcross' crime spree finally came to an end after a police helicopter spotted him close to a location where he had previously dumped one of his victims' bodies. At the time, he was revisiting the crime scene—something that he often did in the aftermath of a murder.
Although he attempted to mount an insanity defense during his trial, this strategy failed and he was eventually found guilty of 11 murders.
On November 10th, 2008, he suffered a cardiac arrest and died while serving a 250-year prison sentence.
Where did Arthur Shawcross live?
Below, you will find the address and the GPS coordinates for this location.
GPS coordinates.
The latitude and longitude coordinates for the apartment building are:
43.151111, -77.596765
Map.
To view directions on how to get there, you can use the Google Maps shortcut below:
Address.
The full address for this location is:
241 Alexander Street
Rochester
New York
NY 14607
United States
Directions.
The apartment building is roughly 280 yards north of the intersection between Monroe Avenue and Alexander Street. It is relatively close to the Strong National Museum of Play. Shawcross lived on the ground floor of the building.
Private property warning.
This is a private property. It is not a public place. Therefore, you should be respectful and not step foot on the property without permission.
Photos.
Photos of the apartment building and other related images.
---
241 Alexander Street.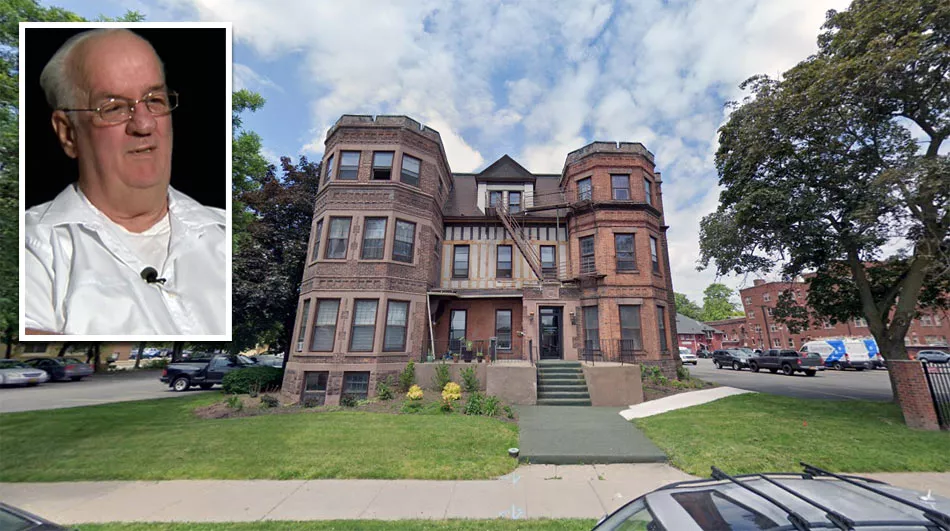 This Google Street View image of 241 Alexander Street was taken in June of 2019. More recent images of the building show that it is now painted a dark grey color.
The building was constructed in 1920. It is part of the Normandie Brownstone apartment complex, which is currently owned by Excelsior Communities LLC.
Shawcross lived here between October, 1987 and January, 1990. He was arrested on January 5th, 1990, after the police spotted his vehicle near one of his victims' dump sites.
Former tenants remember seeing him cycling around the complex. On many occasions, he had a fishing pole with him (he was an avid fisherman).
Victims.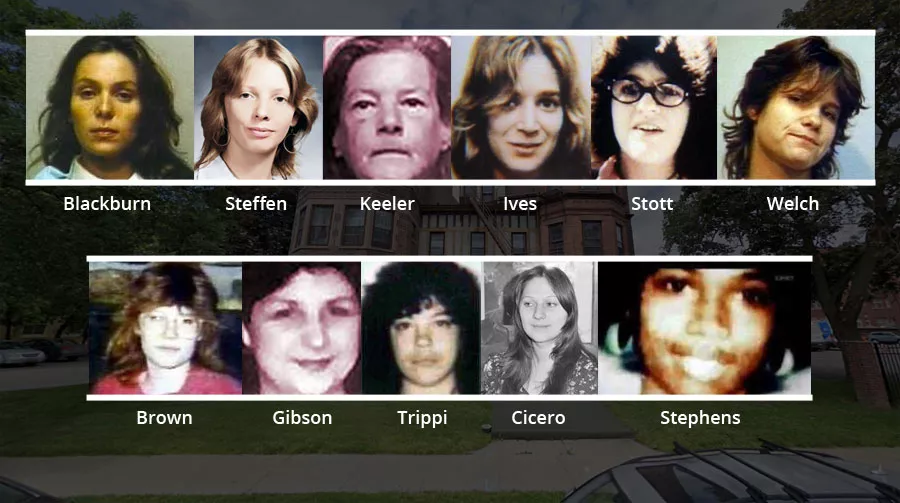 In 1988 and 1989, Shawcross claimed the lives of 12 victims.
These were Dorothy Blackburn (27), Anna Marie Steffen (28), Dorothy Keeler (59), Patricia "Patty" Ives (25), June Stott (30), Marie Welch (22), Frances "Franny" Brown (22), Kimberly Logan (30), Elizabeth "Liz" Gibson (29), Darlene Trippi (32), June Cicero (33) and Felicia Stephens (20).
Please note that we were unable to find a photograph of Kimberly Logan.
Jack Owen Blake and Karen Ann Hill.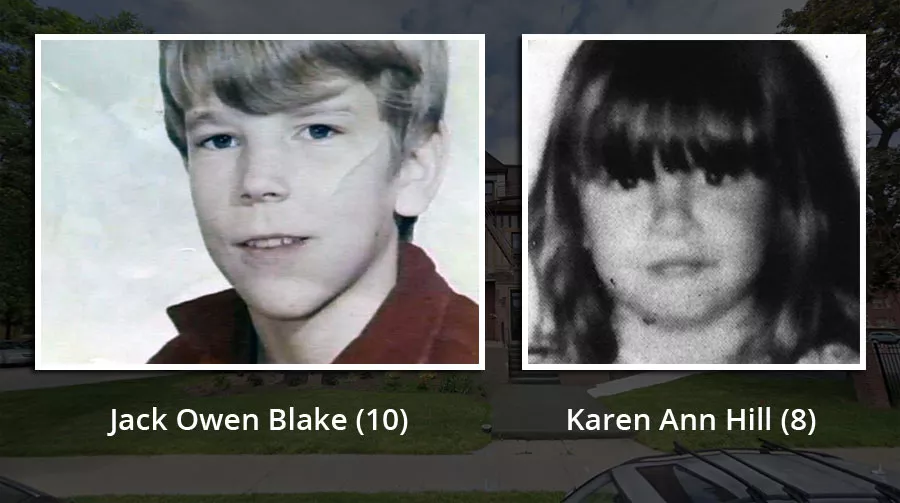 In 1972, Shawcross raped and murdered Jack Owen Blake (10) and Karen Ann Hill (8). However, the District Attorney eventually allowed him to plead guilty to manslaughter.
Fifteen years later, he was released on parole.
2021.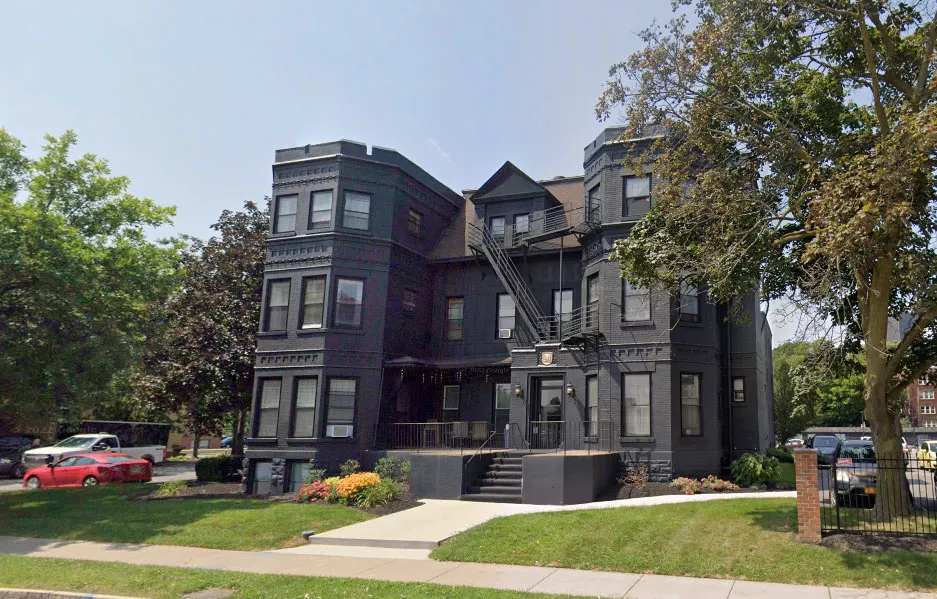 This Google Street View image was taken in August of 2021. As you can see, the exterior has been painted dark grey.
Dunkin' Donuts.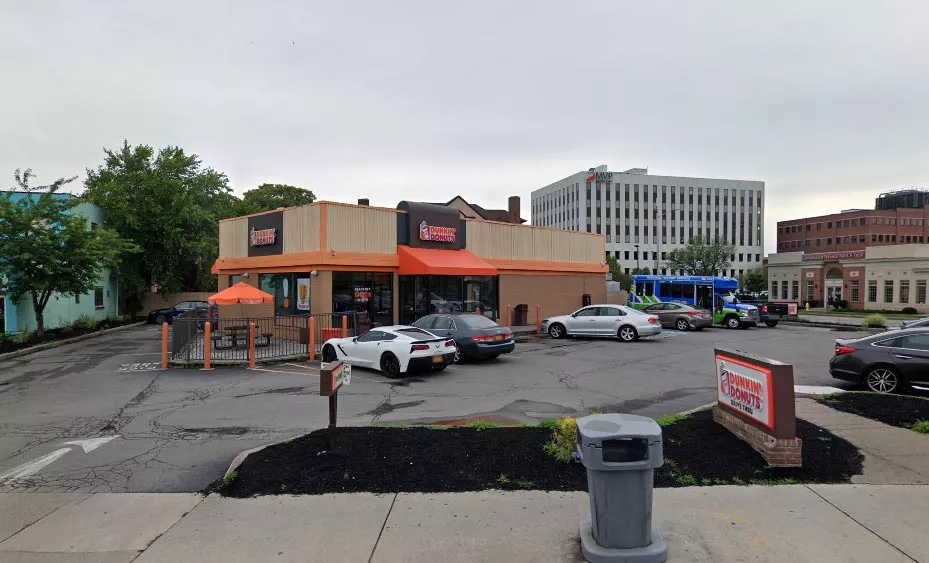 Former tenants of the Normandie Brownstone apartment complex have recalled how Shawcross used to cycle down to this Dunkin' Donuts store on the corner of Monroe Avenue and Alexander Street.
Following his arrest, it came to light that he regularly overheard police officers talking about the case at the store.
On one occasion, Shawcross told officers at Dunkin' that he had warned his girlfriend to be careful because "a bad guy was out there".
Coordinates: 43.149304, -77.597839
Closest locations.
Other locations that are relatively close to this place. Roughly 8 miles away.
Crime Location in Webster, New York, United States Roughly 17 miles away.
Crime Location in Ogden, New York, United States Roughly 193KM away.
Serial Killer House in Toronto, Canada