Maribel Ramos' house.
Crime Scene Location in Orange, California, United States.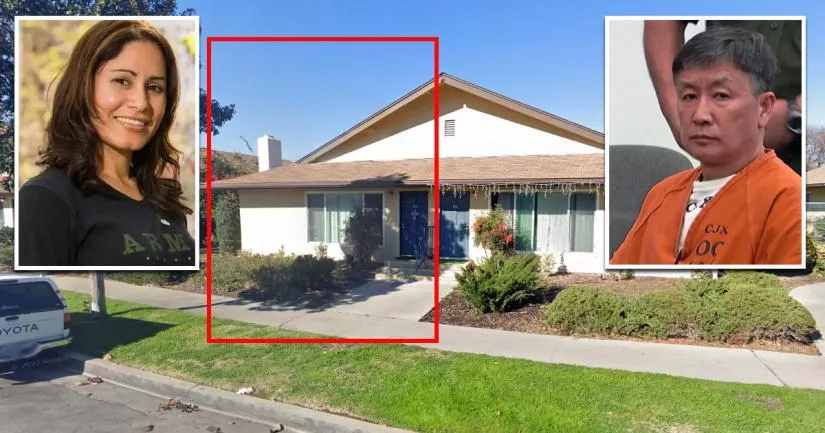 This is the house where murder victim Maribel Ramos lived.
Her case was recently featured in episode 2 of the Netflix documentary "Worst Roommate Ever."
The 36-year-old Army veteran was renting apartment 16A at 168 East Rose Avenue until her sudden disappearance on May 2nd, 2013.
At the time, she was living here with a roommate named Kwang Choi (KC Joy).
The police believe that Ramos and KC frequently argued about him not paying rent on time. They also believe that KC was infatuated with Ramos and that she rejected his advances on a number of occasions.
He was so obsessed with his roommate that he reportedly underwent cosmetic surgery to make himself look younger.
In April of 2013, Maribel informed KC that he needed to leave their apartment at the end of the month.
Shortly afterwards, she tearfully called 911 to report that he had "freaked" her out:
"OK. Well, I just want to let you know that I have a roommate that should be leaving at the end of the month. We had a conversation today, and he kind of freaked me out. I just fear the worst. I'm scared of him."
The authorities believe that KC attacked and murdered Ramos on the night of May 2nd after she told him to leave. He then drove out to Modjeska Canyon, where he dumped her body in a shallow grave.
Following her disappearance, the police quickly honed in on KC as a suspect. During the investigation, they noticed that he was making frequent trips to a local library in order to use his laptop there.
After secretly gaining remote access to his screen, they watched as he used Google Maps to zoom in on a remote tree beside East Santiago Canyon Road.
At that point, they realized that KC was probably looking at the site where he had buried Maribel Ramos.
Roughly 30 minutes after the police arrived at the scene, they uncovered the missing woman's remains in a shallow grave.
On May 17th, 2013, KC Joy was arrested on suspicion of murder.
One year later, he was found guilty of the crime and sentenced to 15 years to life in prison.
Where did Maribel Ramos live?
Below, you will find the address and the GPS coordinates for this location.
GPS coordinates.
The latitude and longitude coordinates for the house are:
33.797418, -117.832829
Map.
To view directions on how to get there, you can use the Google Maps shortcut below:
Address.
The full address for this location is:
16A
168 E Rose Ave
Orange
California
CA 92867
United States
Directions.
The house is situated in Pinewood Villa, which lies to the east of Chapman University. The neighborhood is accessible via North Tustin Street.
Private property warning.
This is a private property. It is not a public place. Therefore, you should be respectful and not step foot on the property without permission.
Photos.
Photos of the house and other related images.
---
168 E Rose Avenue.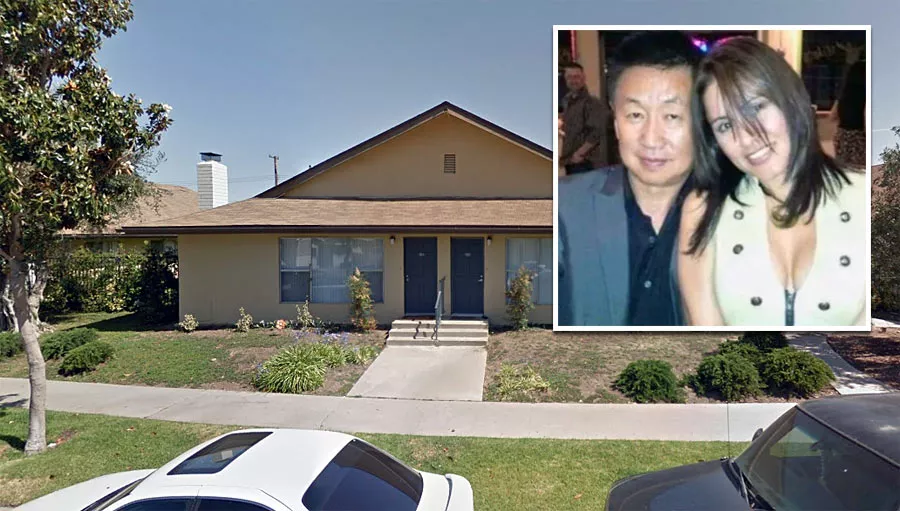 This Google Street View image of 168 E Rose Avenue was taken in May of 2014, roughly one year after Maribel Ramos was murdered.
Maribel and KC Joy lived in apartment 16A, which is on the left side of the duplex.
It is believed that Joy murdered his roommate after she ordered him to leave. During the trial, the prosecution team argued that he could not envision a future without her.
Burial site.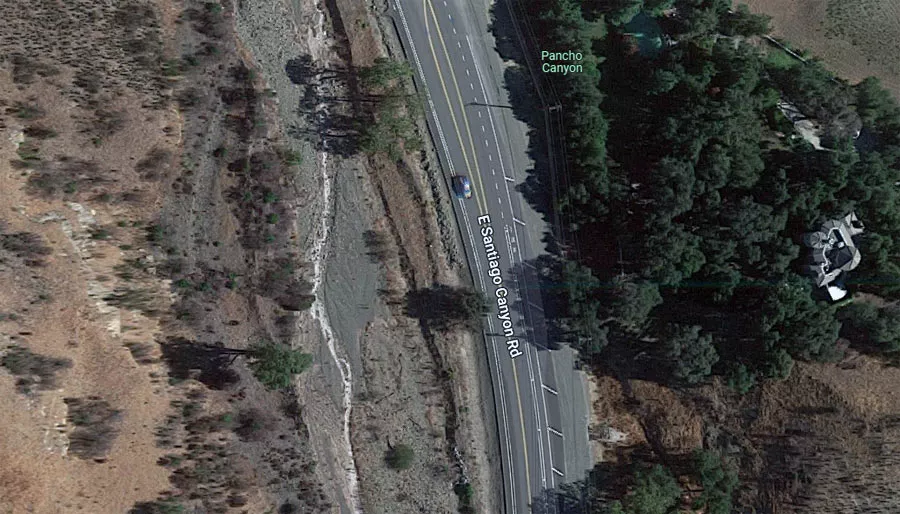 This is a satellite image of the location that KC zoomed in on while he was at the library.
When the police saw him looking at this remote area, they quickly realized that he was probably scoping out Ramos' burial site.
Shortly beforehand, he had also been searching for details about the rate of human decomposition.
Coordinates: 33.723949, -117.648662
Body.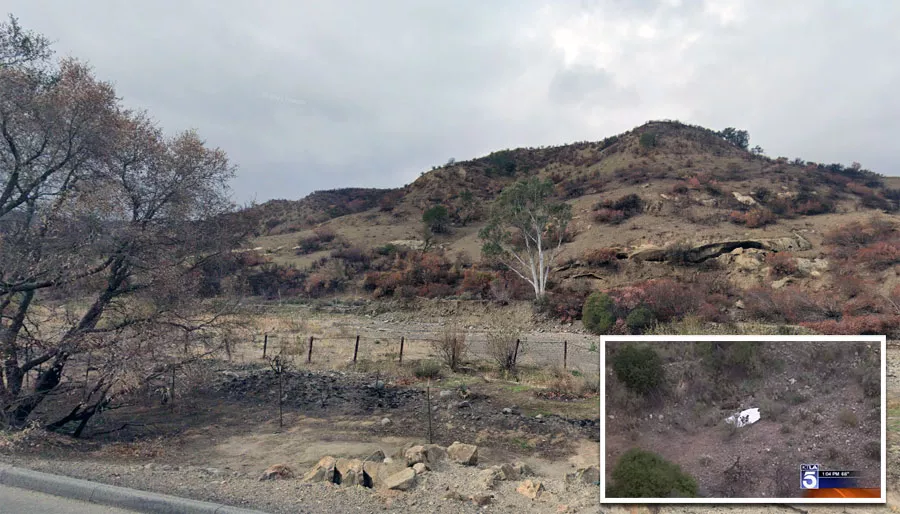 This is a Google Street View image of the canyon area where Ramos' remains were found. The police discovered her body close to the large tree in the background.
Because her remains were badly decomposed, the medical examiner's office was unable to determine a cause of death.
Her identity was confirmed using dental records.
Coordinates: 33.723820, -117.649129
This location belongs to the following categories:
Crime Scenes
Closest locations.
Other locations that are relatively close to this place. Roughly 29 miles away.
Crime Location in Los Angeles, California, United States Roughly 32 miles away.
Place of Interest in Los Angeles, California, United States Roughly 35 miles away.
Place of Interest in Los Angeles, California, United States Roughly 37 miles away.
Serial Killer House in Los Angeles, California, United States Roughly 38 miles away.
Filming Location in Los Angeles, California, United States