The hotel where Tina Turner stayed after escaping from Ike
Place of Interest in Dallas, Texas, United States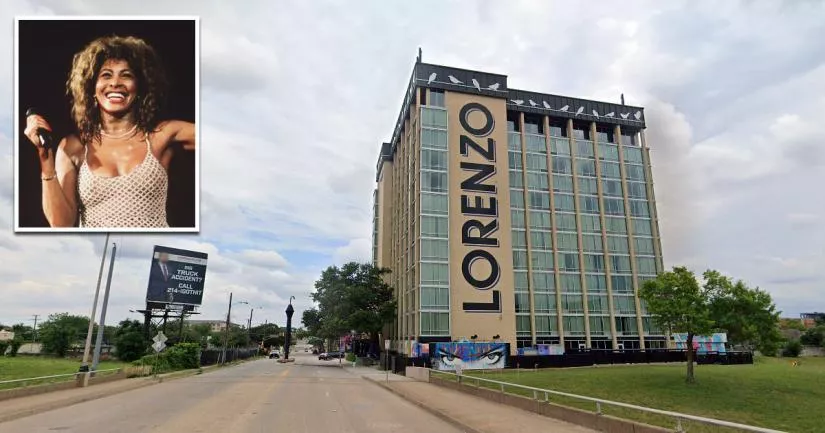 This is the hotel where Tina Turner sought refuge from her abusive husband, Ike Turner.
It is situated at 1011 South Akard Street in Dallas, Texas.
At the time, it was a motel called the Ramada Inn. These days, it is known as the Lorenzo Hotel.
Tina was married to musician Ike Turner between 1962 and 1976.
The couple achieved mainstream success as a musical duo after they released the hit album "Workin' Together" in 1970. Before that, they had performed at rock festivals and opened for famous bands such as the Rolling Stones.
Unfortunately, Ike was an abusive and unfaithful husband who had a worsening cocaine addiction.
Throughout their relationship, he beat her, cheated on her with multiple women, and controlled every facet of her life.
By 1968, the abuse had become so bad that she attempted to overdose on Valium.
On July 1st, 1976, the couple flew from Los Angeles to Dallas, Texas, where they were scheduled to perform at the Statler Hilton Hotel. The gig was supposed to be the starting point of their regional summer tour.
While they were enroute to the airport, Ike struck Tina with the back of his hand after she refused to taste some of the chocolate that he had been eating.
Later that day, he hit her a second time when she didn't allow him to lie across her lap on the plane. However, on that occasion, she fought back and warned him that she wasn't going to take it anymore.
Knowing that he couldn't attack Tina in plain view of the other passengers, Ike sat in silence for the rest of the flight and bided his time until they reached Dallas.
Once they landed, he wasted little time exacting his revenge. According to Tina, he immediately struck her as soon as they got inside the limousine.
When she attempted to fight back again, he launched a vicious assault that left her face bruised, swollen, and bleeding.
By the time they reached the Statler Hilton Hotel, one of her eyes had swollen shut, and blood was pouring from her mouth.
This beating proved to be the straw that broke the camel's back. After noticing that Ike had fallen asleep in the hotel suite, she made a courageous choice that drastically altered the course of her life.
Despite having no spare clothes and only 36 cents to her name, Tina left the Statler Hilton Hotel through the kitchen at the back and then ran across a nearby freeway, towards the Ramada Inn.
Fortunately, the manager at the Ramada Inn allowed her to take refuge on the 11th floor. He also sent her food and posted a security guard outside her motel room, just in case Ike or one of his cronies showed up.
A few days later, she managed to make it back to Los Angeles, where she spent the next few months hiding with friends and family members until she could finally raise enough money to file for divorce.
Tina was so eager to reach a settlement and finalize the divorce that she allowed him to take almost everything. However, in the end, she had the last laugh.
During the 1980s, she launched "one of the greatest comebacks in music history" and rose to international stardom as a solo singer. Meanwhile, Ike's career floundered due to his worsening drug addiction and issues with the law.
On December 10th, 2007, Ike died from a cocaine overdose at the age of 76.
When the media reached out to Turner for a statement, a representative bluntly stated that the singer hadn't talked to her ex-husband since their divorce and that "no further comment would be made."

Further information is available in the "Photos" section below.
Tina Turner hotel location
Below, you will find the address and the GPS coordinates for this location.
GPS coordinates
The latitude and longitude coordinates for the hotel are:
32.772799, -96.795488
Map
To view directions on how to get there, you can use the Google Maps shortcut below:
Address
The full address for this location is:
1011 South Akard Street
Dallas
Texas
TX 75215
United States
Directions
The hotel sits on the corner of South Akard Street and Griffin Street West. It lies on the southern side of Interstate 30.
Details about the general area
It is situated in Downtown Dallas.
Private Property Warning
This is a private property. It is not a public place. Therefore, you should be respectful and not step foot on the property without permission.
Photos
Photos of the hotel and other related images.
---
Ramada Inn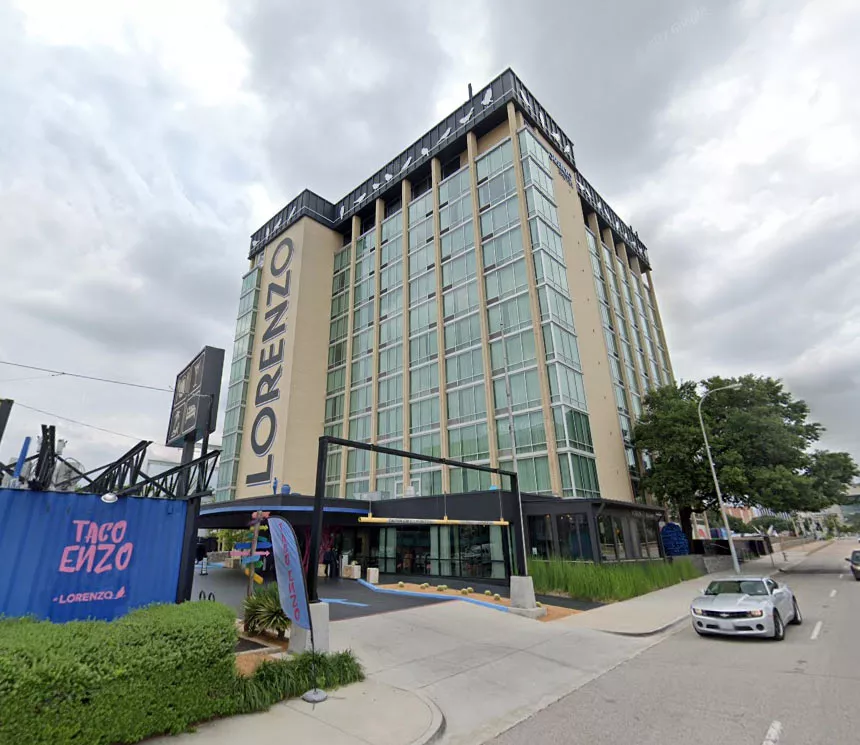 Image source: Google Maps
These days, the former Ramada Inn is known as the Lorenzo Hotel.
It is unlikely that the interior looks the same as it did when Tina Turner ran into the foyer, as the building was gutted and extensively renovated in 2006.
Despite this, the hotel continues to embrace its history, as it contains a room that is entirely dedicated to the singer.
Statler Hilton Hotel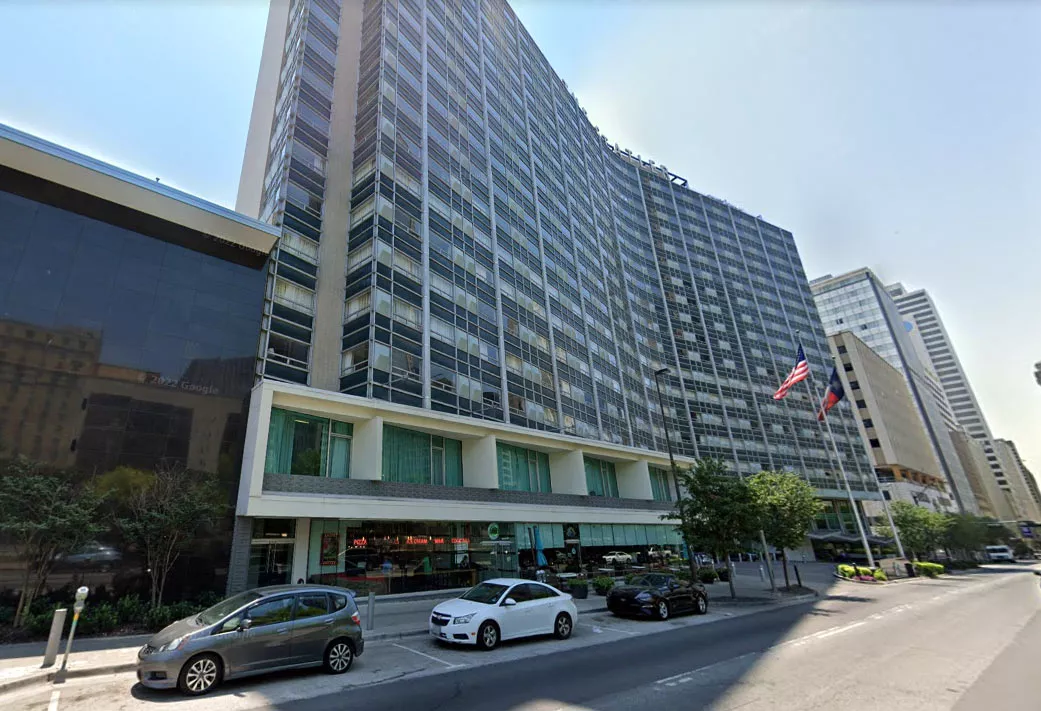 Image source: Google Maps
Ike and Tina Turner were staying at the Statler Hilton Hotel on Commerce Street when she made the decision to leave him.
By that point, she had grown tired of the beatings and lack of freedom.
Coordinates: 32.780565, -96.794749
Escape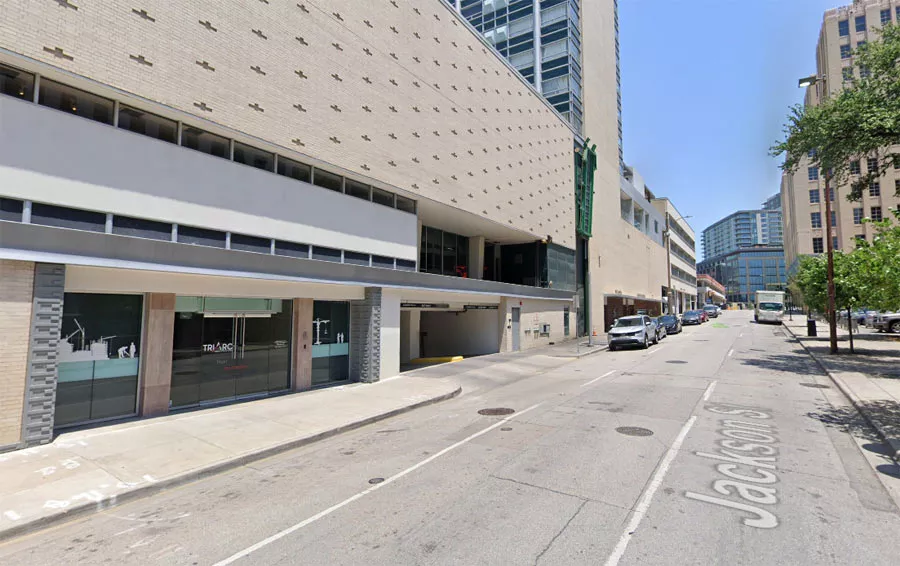 She discreetly left through the kitchen at the back to avoid being spotted by one of Ike's cronies.
After exiting the hotel, she would have found herself on Jackson Street.
Turner ran across a freeway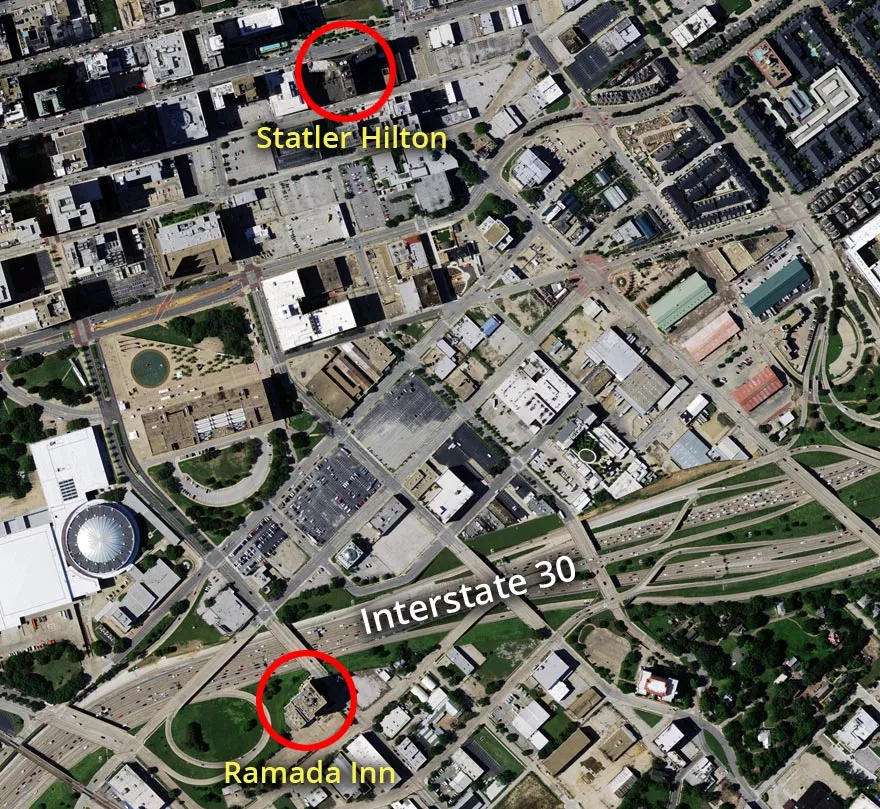 Once she left the Statler Hilton Hotel, she ran southward, through small streets and alleyways.
Turner was so desperate to reach the Ramada Inn and escape from Ike that she made the dangerous decision to cross the freeway on Interstate 30.
Visualize
There is more than one location associated with this entry. To view all of these places on the same map, you can use the following feature:
This location belongs to the following categories:
Celebrities
Closest Locations
Other locations that are relatively close to this address: Roughly 21 miles away.
Crime Location in Arlington, Texas, United States Roughly 27 miles away.
Crime Location in Wylie, Texas, United States Roughly 29 miles away.
Crime Location in Midlothian, Texas, United States