The basketball court from The Wire
Filming Location in Baltimore, Maryland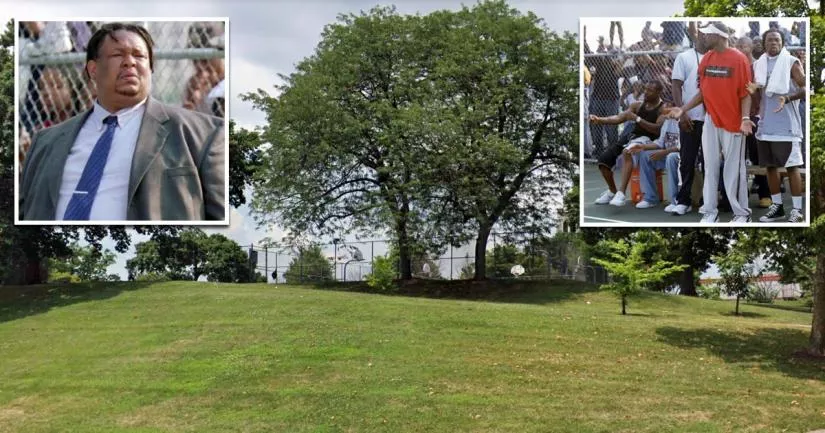 This is the basketball court from The Wire.
It is located at 2131 East Hoffman Street in Baltimore, Maryland.
The court is featured in Episode 9 of Season 1, when the Eastside and Westside compete against each other in their annual basketball game.
During the game, Avon Barksdale loses his temper and begins to mock Proposition Joe for wearing a suit:
"Ayo, what's up playboy? How come you wearin' that suit, B? For real? It's eight-five-f*ckin' degrees out here and you tryin' to be like Pat Riley."
In response, Joe says:
"Man, look the part, be the part, motherf*cka."
The game is significant because it is the first time that detectives Herc, Carver, and Sydnor manage to see Avon in the flesh. At the time, the investigation team had a photograph of him from his boxing days. However, that photo was old, and they needed to see what he currently looked like.
Although they identify Avon and attempt to tail him, he quickly realizes that he is being followed. At that point, he doubles back, circles around the block, and wags his finger at Lieutenant Daniels.

Further information is available in the "Photos" section below.
The Wire: Basketball court location
Below, you will find the address and the GPS coordinates for this location.
Address
2131 E Hoffman Street, Baltimore, Maryland, MD 21213, USA
Map
To view directions on how to get there, you can use the Google Maps shortcut below:
GPS coordinates
The latitude and longitude coordinates for the court are:
39.306086, -76.587128
Directions
The court is situated in the Broadway East neighborhood of Baltimore, in Collington Square Park. It is close to the corner of East Preston Street and North Patterson Park Avenue.
Photos
Photos of the court and other related images.
---
Game Day
Episode 9, Season 1 - Game Day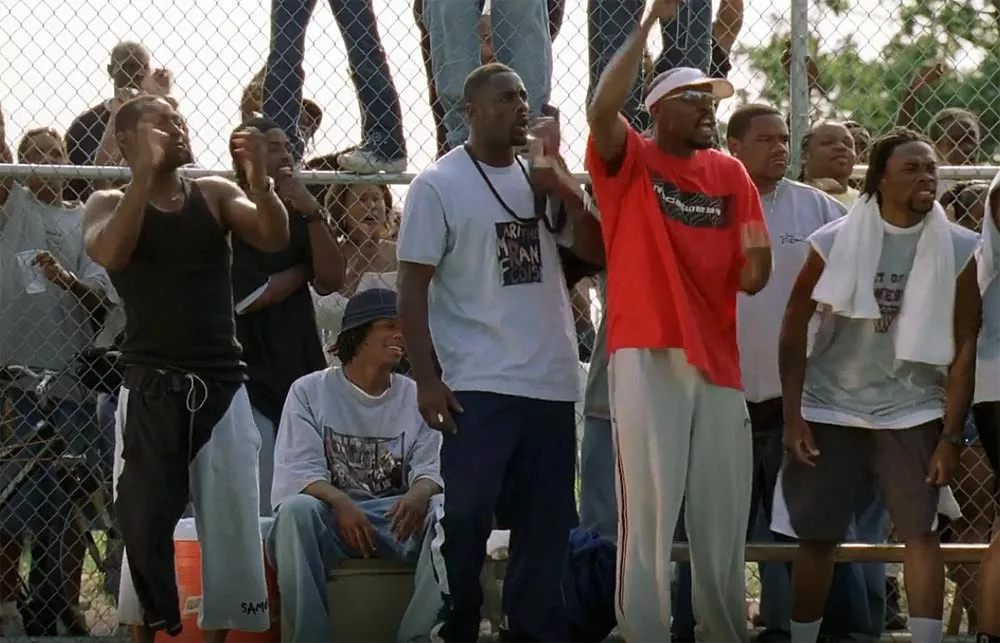 The Barksdale organization cheers on from the sidelines.
Proposition Joe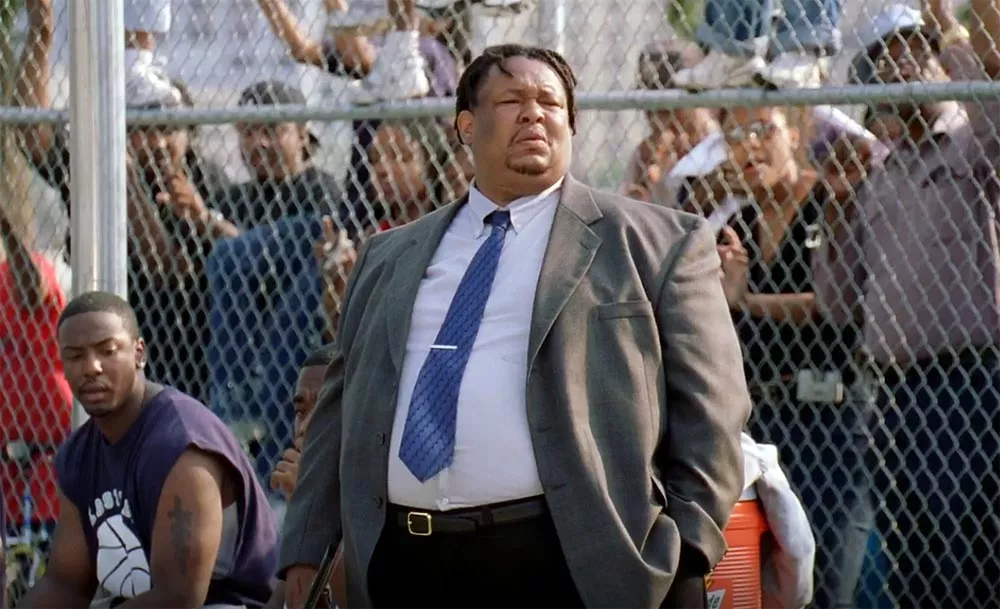 The Eastside drug lord, Proposition Joe, turns up in a suit.
Later, Avon makes fun of his outfit and accuses him of carrying a fake clipboard.
Basketball game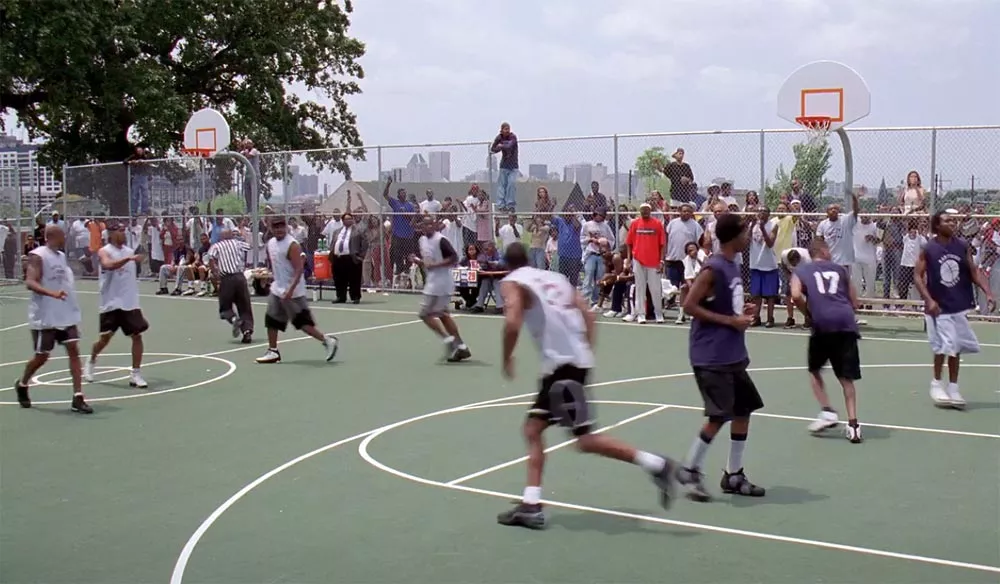 The basketball game between Baltimore's Eastside and Westside is an annual event that draws in crowds of people from the local community.
The loser has to throw a huge party for the winning side. Pride and money are also at stake, as people like to place bets on the game.
When Proposition Joe's team is losing by 12 points, he manages to convince Avon to increase their wager to a six-figure sum.
At that point, he brings on his best player, who quickly closes the gap.
Closest Locations
Other locations that are relatively close to this address: