Mary Pewitt's house
Crime Scene Location in Comanche, Oklahoma, United States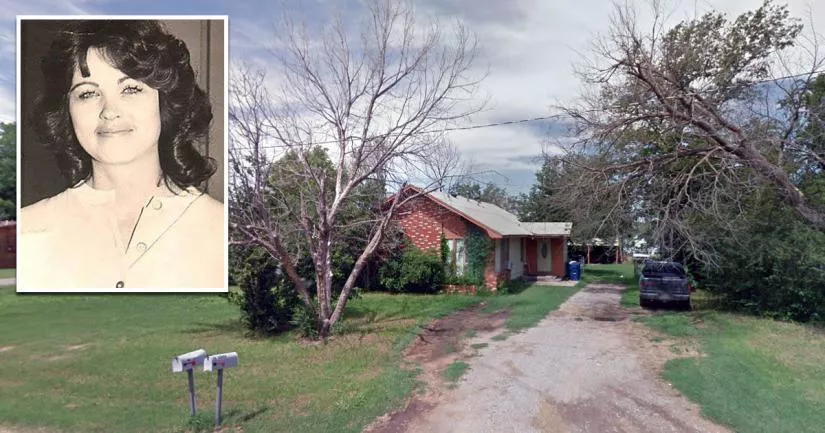 This is the house where Mary Morgan Pewitt was murdered.
It is situated at 611 South 10th Street in the small town of Comanche, Oklahoma.
On the night of June 3rd, 1988, Pewitt finished her shift at Harold's Club on West Main Avenue. The 25-year-old had only started working at the bar two weeks prior.
After closing up and bringing the cash receipts over to the owner's house, she returned to her home, where her friend, Randy Benson, was waiting for her.
According to Benson, the pair watched television together until roughly 12.45 a.m., at which point he left.
The following morning, Pewitt's mother, Elizabeth, arrived at the house to drop off her two granddaughters, whom she had babysat the night before.
When Elizabeth knocked on the front door, her daughter didn't answer. While they were standing on the front porch, waiting for Pewitt to open the door, one of the girls ran to the front of the house and peered in through the bedroom window.
There, sprawled out on the bed, was her mother—unresponsive and covered in blood.
Pewitt had been stabbed 30 times in the neck and chest. She also had defensive wounds on her hands, which suggested that she had seen her killer coming towards her with a knife.
Although she was only wearing socks and a t-shirt, there were no signs that she had been sexually assaulted.
Instead, it appears as though her assailant slashed at her from the front until she was no longer able to defend herself.
The evidence indicated that the attack began in the living room and led to the hallway before eventually ending in the bedroom.
The nature of the murder suggested that Pewitt knew who her killer was. This is because, statistically speaking, a person who stabs their victim dozens of times is most likely experiencing intense emotions such as jealousy and rage.
The problem, from the investigators' point of view, was that Pewitt had a complicated love life. By her mid-twenties, she had already been divorced twice. She was also estranged from her third and current husband, Stan Pewitt.
Although Stan was reportedly physically abusive toward her, he was in jail on the night in question.
Her past marriages, coupled with the fact that she had a number of male friends, made it difficult for detectives to hone in on one suspect.
As a result, the case eventually went cold.
In 2022, KWTV News 9 decided to reinvestigate the murder.
After speaking to Pewitt's daughter, they learned that Randy Benson had changed his story.
Benson, who passed away in 2020, initially told investigators that he left the house at 12.45 a.m. However, he later claimed that he had left at 11.50 p.m. because he needed to get home "before midnight" so that he could play video games with his son.
When Benson's son was contacted by News 9, he refused to say if his father was with him on the night in question. Despite "not wanting to get into it", he did insinuate that his father had lied:
"I don't know if you remember old Nintendos or not, but I mean, almost all [Nintendo games] were one-player games."

Further information is available in the "Photos" section below.
Mary Pewitt murder location
Below, you will find the address and the GPS coordinates for this location.
GPS coordinates
The latitude and longitude coordinates for the house are:
34.362881, -97.973403
Map
To view directions on how to get there, you can use the Google Maps shortcut below:
Address
The full address for this location is:
611 S 10th Street
Comanche
Oklahoma
OK 73529
United States
Directions
The house sits on the corner of South 10th Street and Willow Avenue in the southwest of Comanche. It is a short walk away from Comanche High School.
Details about the general area
Comanche is a small town in Stephens County, Oklahoma. It is situated about 60 miles south of Oklahoma City.
Private Property Warning
This is a private property. It is not a public place. Therefore, you should be respectful and not step foot on the property without permission.
Photos
Photos of the house and other related images.
---
611 South 10th Street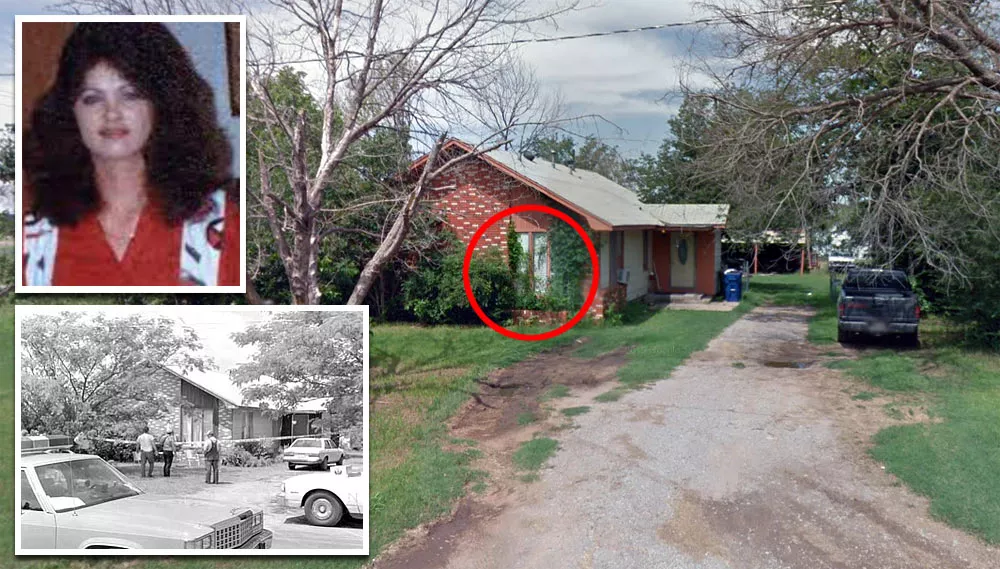 This Google Street View image of Mary Pewitt's former house was taken in June of 2013.
We have circled the bedroom window in red.
The house, which was built in 1940, has three bedrooms. It is roughly 1,309 square feet in size.
At around 6.30 a.m. on June 4th, 1988, Pewitt's mother, Elizabeth, arrived at the property to drop off her granddaughters, Kira and Amber.
When their mother failed to answer the door, Amber ran around to the front so that she could look in through the bedroom window.
After peering in through the window, the 7-year-old jumped back down off the brick planter, pale from what she had just seen. At that point, she said that her mother was covered in blood and that she wouldn't wake up.
When Elizabeth barged into the house, she saw that Pewitt had been stabbed multiple times in the neck and chest. She also reported that her daughter's stomach was still warm when she touched it.
Since the murder, this house has retained its notoriety.
The residents of Comanche have not forgotten about the brutal crime that unfolded behind the picture window at 611 South 10th Street. Students from nearby schools also walk by the property on a daily basis, sharing tales about how it is haunted.
To this day, Pewitt's murder remains the town's only cold case.
Harold's Club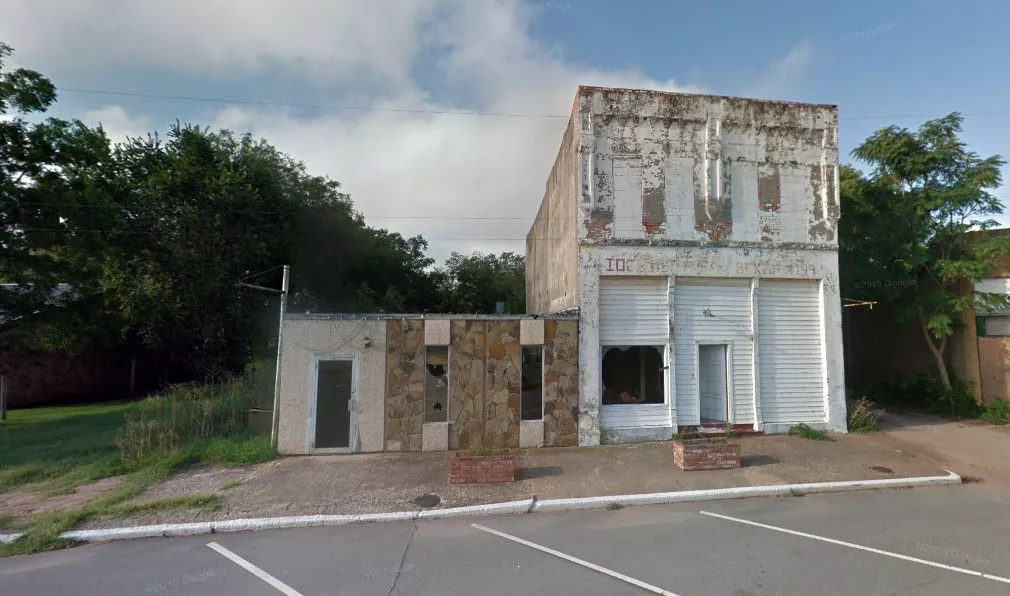 Harold's Club was situated at 108 West Oak Main Avenue in Comanche.
This Google Street View image of the old, dilapidated building was taken in July of 2013. Since then, the property has been torn down.
Pewitt had only been working at Harold's for 13 days before her murder.
According to family members, working as a barmaid was not her first choice. Previously, she had worked at a nursing home near her house. However, she had to quit that job after her back was seriously injured when one of the residents accidentally fell on her.
This back injury and the subsequent operations made it difficult for her to find work. As a result, she was struggling to make ends meet.
Coordinates: 34.368798, -97.961952
2023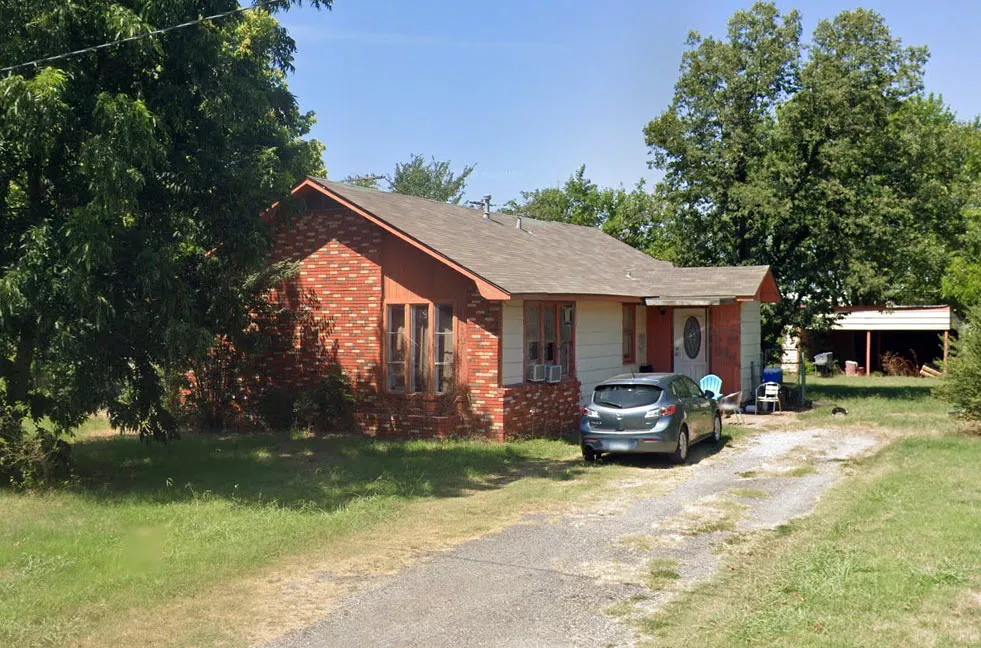 Image source: Google Maps
The Google Street View image above was captured in August of 2023.
Visualize
There is more than one location associated with this entry. To view all of these places on the same map, you can use the following feature:
Closest Locations
Other locations that are relatively close to this address: Roughly 117 miles away.
Crime Location in Edmond, Oklahoma, United States Roughly 154 miles away.
Crime Location in Arlington, Texas, United States